A LIST WITH ALL THE NECESSARY REPAIRS AND MAINTENANCE WORK DONE TO MY KTM 690 ENDURO R
---
More than a decade ago I learned how to use my hands in combination with mechanic tools in a sometimes more, and sometimes less professional way. As a consequence, I'm doing the required maintenance work and repairs on my motorcycle by myself.

Overall I have to say that Чернотa is a very reliable KTM 690 Enduro R. In the meanwhile there was no lethal breakdown for over 80 000km or nearly 50 000mi.

Down below you will find a ongoing list with all the maintenance work and necessary repairs I did to Чернотa. There are also a few assorted maintenance pics with a maintenance description down below.


ONGOING MAINTENANCE LIST
DATE and MILAGE (km/mi):
REPAIR WORK:
2015/11 (2300/1400):
Purchase of my 690ty Model 2014 aka ЧERNOTA
2016/02 (2525/1565):

Oil+Filter change (Oil: Motul 7100 10w60), brake fluid change; fine shavings in old oil!, valve clearance check: EL:0,16mm, ER: 0,17mm, IL:0,10mm, IR: 0,13mm
2016/03 (5100/3160):
Valve check: EL:0,15mm, ER:0,14mm, IL:0,10mm, IR:0,12mm; rocker arms: Ok —> center punched both of them
2016/04 (6870/4260):
New front tire: Mitas E07 with new tube
2016/06 (9730/6030):
Valve check EL: 0,16mm (reshimmed to 0,13), ER:0,15mm (reshimmed to 0,10), IL:0,11mm, IR: 0,13
2016/07 (12252/7600):
Oil+filter change (new Oil: Meguin Megol Racer 10w60), fine metal shavings in metal sieve!
2016/07 (12300/7626):
New back tire: Mitas E07
2016/08 (16130/10000):
New front tire: Mitas Mefo Super Explorer
2016/08 (17200/10664):
Indicator relays change (old one defective)
2016/10 (19100/11842):
Oil+Filter change (new Oil: Motul 7100 10w60), fine shavings in oil sieve!
2016/10 (19510/12100):
New chain (DID VX2), new sprocket (Esjot), new chain wheel (Supersprox)
2016/11 (20205/12530):
Valve check, EL:0,13mm, ER:0,11mm, IL:0,09mm, IR:0,11mm), rockers OK, spark plugs: white like snow but OK, New Lithium battery mounted, new air filter,
2017/03 (22110/13700):
Brake fluid change, new rear +front brake pads, current Mitas E07 rear is done, mounted old Mitas E07 from 07/2016)
2017/04 (25093/15560):
New Mitas E07 Rear (old one lasted in total 10200km or 6300mi)
2017/05 (27559/17100):
New Oil+Filter, No metal shavings more visible, valve check: EL:0,13mm, ER:0,11mm, IL:0,09mm, IR:0,11mm) New front tire Scout K60 (Old Mefo front lasted 11429km or 7085mi), Indicator left rear: cable was broken
2017/07 (34974/21690)
Flat rear tire: New tube; indicator rear right: cable broken, new plate holder made of alloy/PC Material
2017/08 (37240/23090):
New Mitas E07 rear
2017/09 (39755/24650):
Valve check: EL:0,12mm, ER:0,11mm, IL:0,11mm, IR:0,11mm); Rocker arms: OK, spark plugs new after 40000km or 24800mi), air filter new, new oil+filter, no shavings in sieve visible), new front brake pads,
2018/04 (46030/28540):
New rear brake disc, Rear Tire is done, used PIRELLI MT21 is mounted
2018/04 (47110/29210):
!!! Valve check: EL:0,15mm (=+0,03mm!!!), ER:0,13mm (=+0,02mm!!!), IL:0,12mm (=+0,01mm), IR:0,12mm (=+0,01mm), Precautional rocker arm change (inlet and exhaust side), center punched OM SF13 rockers out, and new SF 15 center punched rockers in)
2018/04 –"–:
Valve clearance after change: EL:0,08mm, ER:0,10mm, IL:0,09mm, IR:0,09mm
2018/05 (47860/29670):
New front tire: MITAS E10, new rear tire: MITAS E07, New sprocket, chain and chain wheel (Esjot, DID VX2 and Supersprox), new rear brake pads, new rubbers in rear axle (front back ratio), new fuel filter
2018/05 (47900/29700):
??? Sometimes no acceleration when gear up; did a throttle adjustment, now everything is fine ???
2018/05 (50085/31050):
Front fork: cleaning and new oil+fork grease, Engine: new oil+filter (Meguin Megol Racer 10W60), No shavings in sieve visible, new clutch (old one started to slip), slipping didn´t went better … -_-
2018/05 –"– :
Stronger clutch basket springs from EBC obstructed, clutch slipping is gone
2018/10 (56950/35310):
New indicator lamp front right, new front brake pads, new rear tire Mitas E07, new front tire Maxxis 6006,
2018/12 (58170/35065):
New brake disc front (old was to thin), new rear brake pads
2019/03 (60320/37500):
Valve check: EL 0,08(=), ER 0,10 (=), IL: 0,11 (+0,02), IR: 0,10 (+0,01), Oil+Filter change (Meguin Megol Racer 10W60), air filter change, brake fluid change, 1 short piece of fuel line changed due to moisture leak)
2019/04 (63051/39180):
New Mitas E07 back tire and new Mitas E10 front tire + 2 new tubes mounted
2019/05 (65713/40832):
New right mirror, new right back indicator housing, new rear brake pads
2019/05 (67950/42222):
New Chain DID VX3 520 mounted, new sprocket mounted, new front wheel bearing mounted)
2019/07 (70292/43677):
Valve check (EVL: 0,09, EVR: 0,10, IVL:0,12, IVR: 0,11), oil+filter change, chain tension adjustment, new brake pads front mounted, cut a new thread for oil filter housing right hand side (old one was destroyed)
2019/07 (71570/44471):
New Mitas E10 on the front and rear, new lamp for license plate light
08/2019 (72737/45200):
New rear brake disc and rear brake pads
09/2019 (75600/47000):
Spring of the gear lever folding mechanism broken; mounted a new one with a new bolt.
10/2019 (80083/49600):
Valve check: EL 0,10 (+0,01), ER 0,10 (=), IL 0,12 (=), IR 0,11 (+0,01)
Rocker arms: OK, spark plugs new after double mileage usage over 40000km or 24800mi), air filter new, new oil+filter, a few fine shavings on the magnet visible), fuel filter changed
12/2019 (80501/50000):
New Front Tire: Mitas E10 Dakar mounted
04/2020 (83510/52000):
New back tire: Mitas E07-Dakar; new gear shift lever (old was broken)
05/2020 (88644/54500):
Strange behavior: After starting the enginge, throttle showed no response. Error code: 9x long 5x short – Throttle body voltage to low/high; after 5x times turning ignition on/off everything worked fine again.
05/2020 (89050/54750)
New Front Tire: Mitas E10 Dakar mounted + new tube
06/2020 (90121/56000)
New cush drive bearings, new rear wheel bearings, new chain with chainwheel and sprocket, new rocker arm shafts with new inlet- and exhaust rocker arms (the shafts where worn out after 90000km/56000mi), new oil+filter, indicator cable back right soldered, brake fluid change
10/2020 (100000/60000)
Overrun the 100.000 km or 60.000 mi mark.
11/2020 (101255/62900)
Oil+filter replaced (everything ok; just a few fine shavings on the magnet)
Valve check: EL 0,11 (+0,01), ER 0,11 (+0,01), IL 0,11 (+0,01), IR 0,09 (+0,01)
Sparkplugs: checked –> after 20.000km in duty still in good condition.
Stearing head bearing: changed for the first time.
Front Fork: cleaned and oil change
Main Swingarm Bearings: got changed for the first time due to moisture/some rust damage
Leverage back: the original pushing rod bearing got cleaned and greased; the two mainbearings of the main leaverage where done –> Totally rusty; therefore the leaverage was replaced with a good used part
The backshock was maintainanced for the first time by a specialised suspension company. The lower shockbearing was higly worn and one adjusting spring nut had a small crack. A stiffer spring was mounted at this opportunity.
Seat: The original seat had a crack and was replaced with a good used one.
The fuel filter for the front tanks got replaced.
04/2021 (10700/66500)
Strange ABS error: Light comes on about each 300-500 km during riding. Found a few few flawed cables around the stearing head area but didn`t solved the problem. (Im still working on this problem)
06/2021 (111360/69200)
Oil+filter changed (just a few shavings on the magnet and some strange dark powder=maybe dirt in the front sieve)
Valve check: EL 0,13 (+0,02), ER 0,13 (+0,02), IL 0,13 (+0,02), IR 0,11 (+0,02) (growing valve clearence depends on 30 degrees difference between last valve measuring service in winter and now in summer time), new front brake disk, new rear break disc+break pads, new sprocket+new chain, one new indicator lamp, new front light lamp, ABS problem is still existing – I´m still working on it :/
10/2021 (121271 km / 75.354 mi)
Oil+Filter change, plenty of shapes in gearboxarea and magnet visible, also again some dark powder in front sieve)
overheated small camshaft bearing which was ticking whilst using engine break–> two new bearings for camshaft; new fuel pump (because not enough pressure, new injector (old one was leaking), new fuel filter, exhaust manifold had a crack —> welded; ABS-Pump changed due to sporadic electronic error, new spark plugs, Valve check: EL 0,10 (-0,03), ER 0,11 (-0,02), IL 0,11 (-0,02), IR 0,08 (-0,02)

ASSORTED MAINTENANCE PICTURES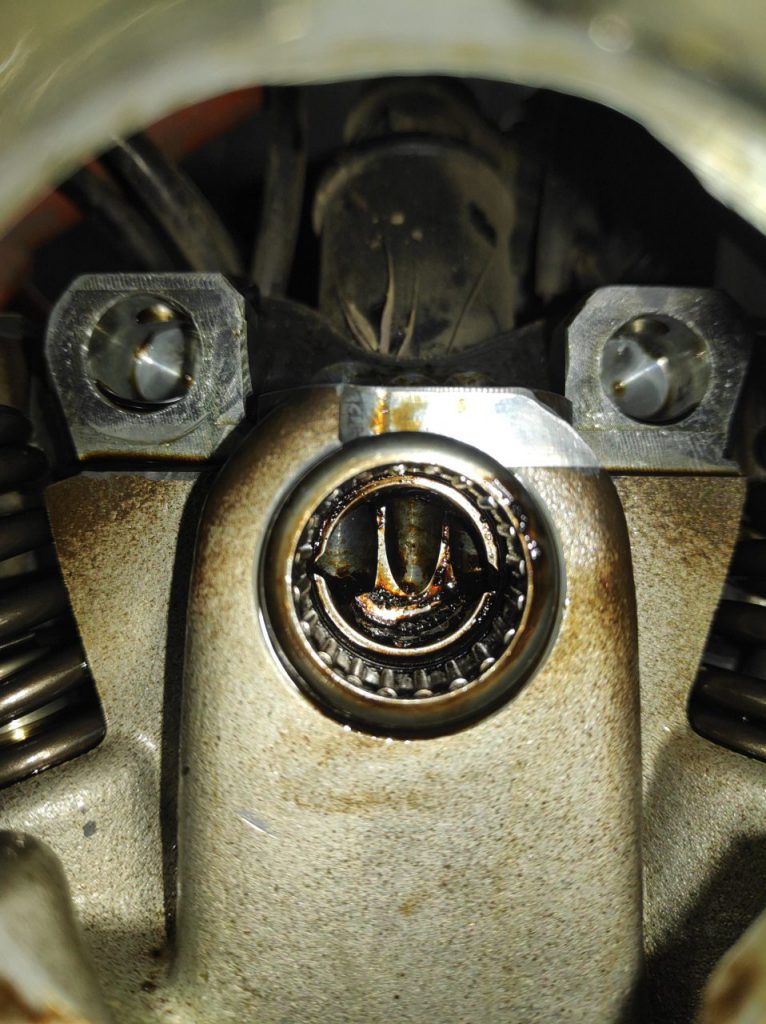 Odo: 121.271 km or 75.354 mi (first serious engine troubles)
---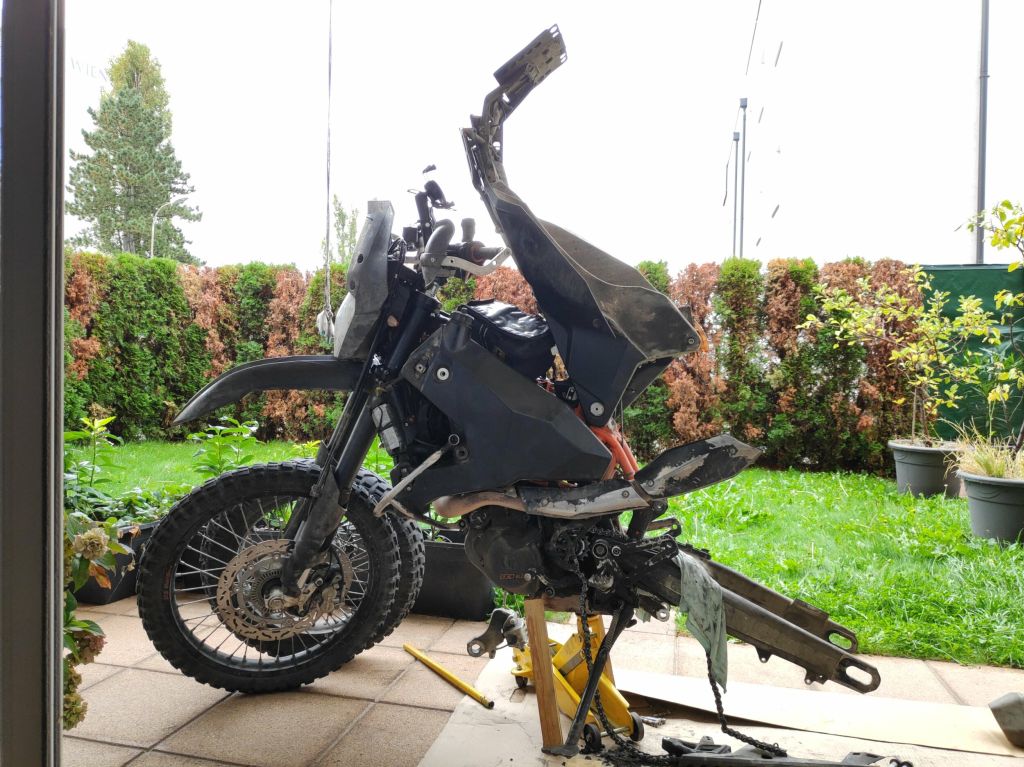 Odo: 101.255 km or 62.900 mi (many parts got maintained for the first time)
---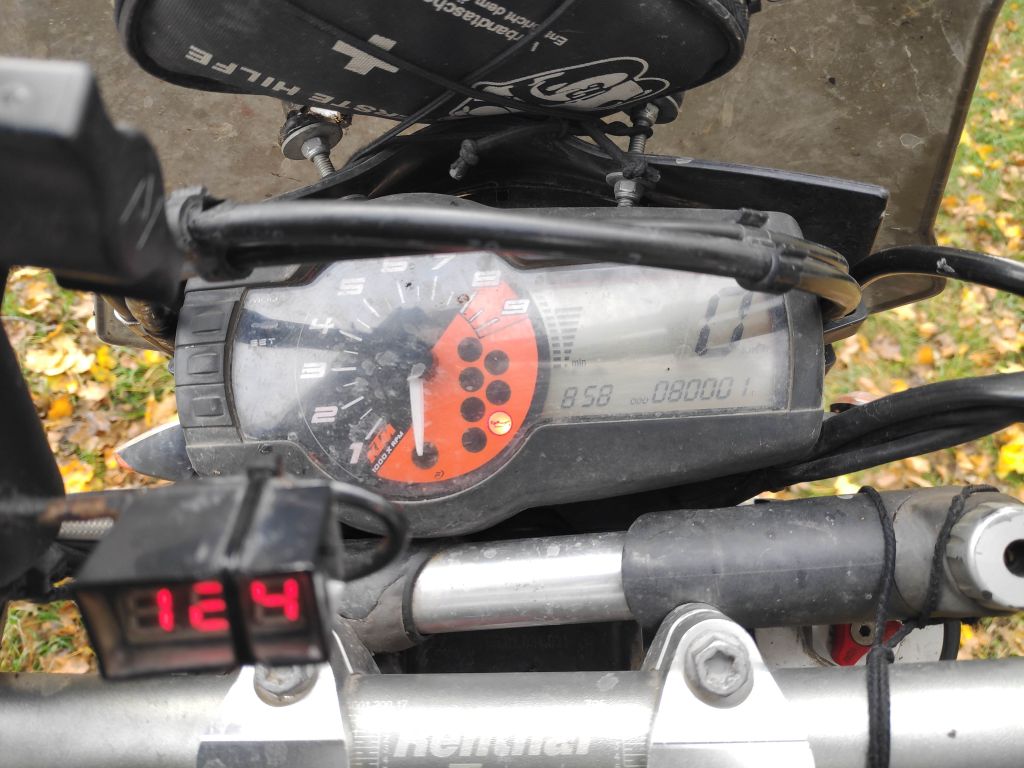 Odo: 80.083km or 49600mi (impressive reliability)
---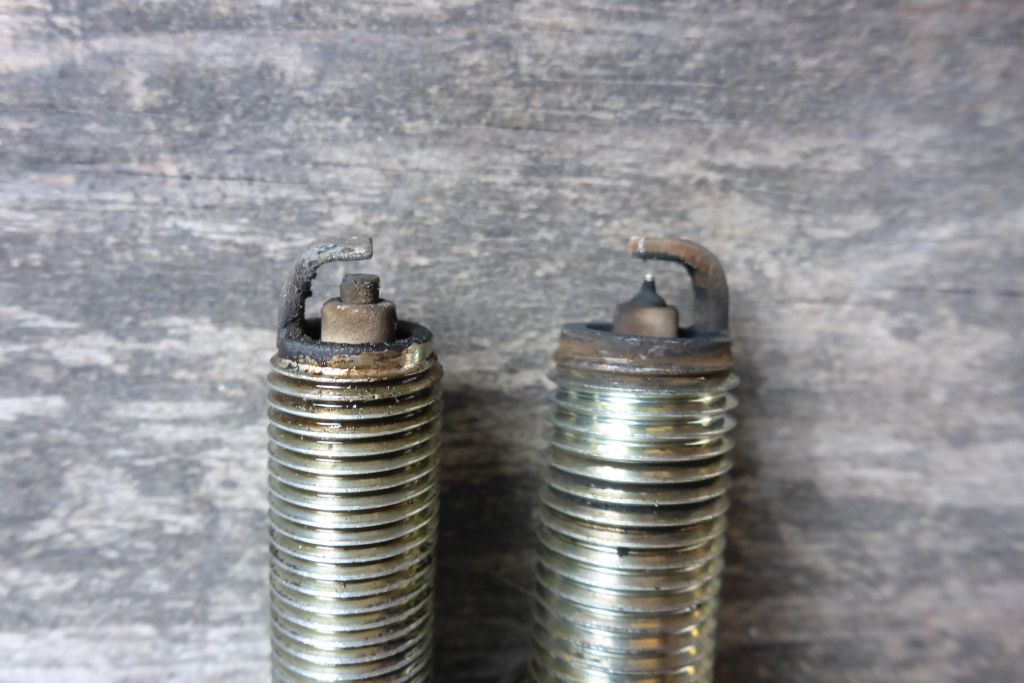 Odo: 60.320km or 37.500mi (everything fine)
---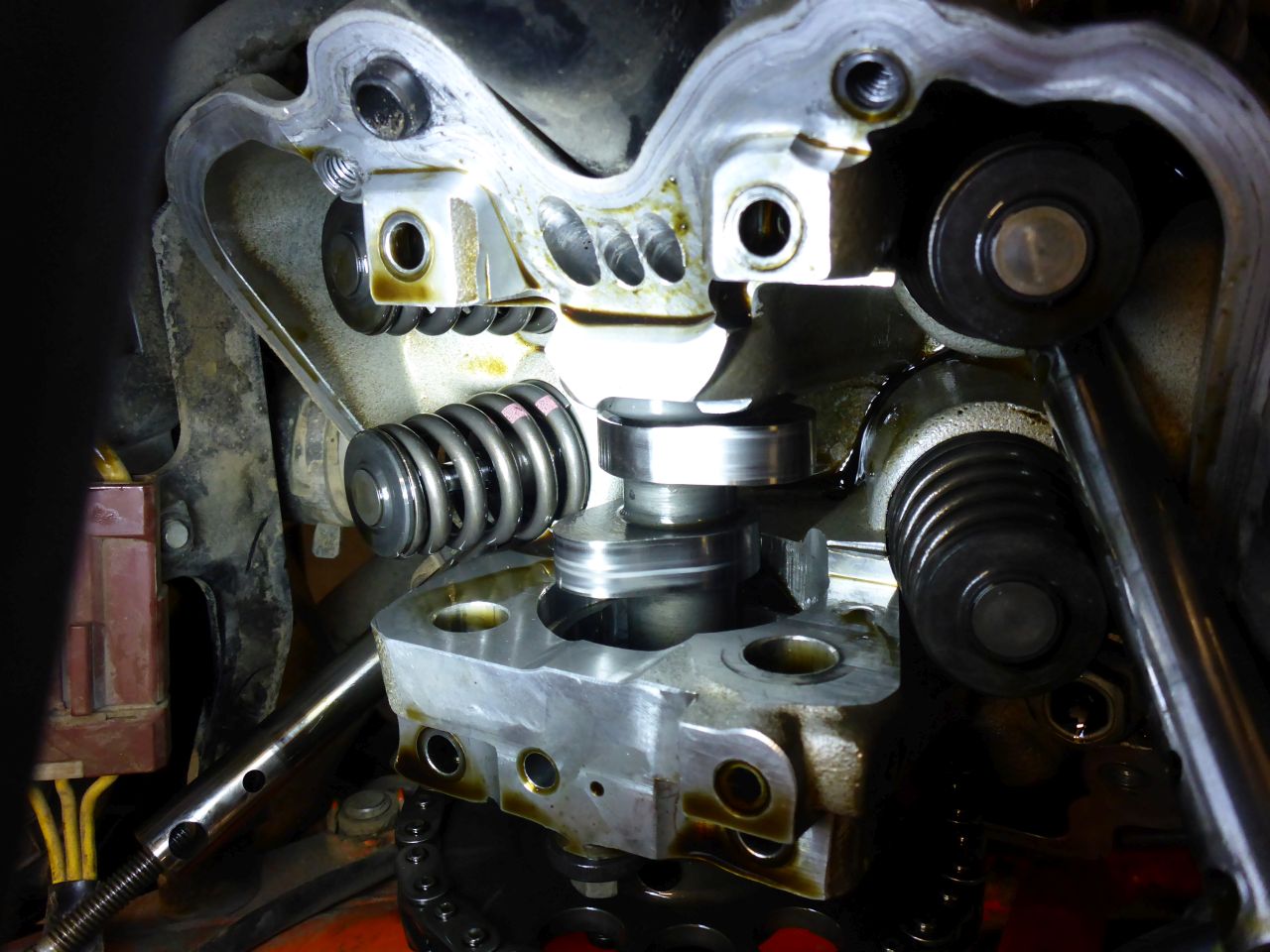 Odo: 39.755km or 24.700mi (experimental conclusions)
---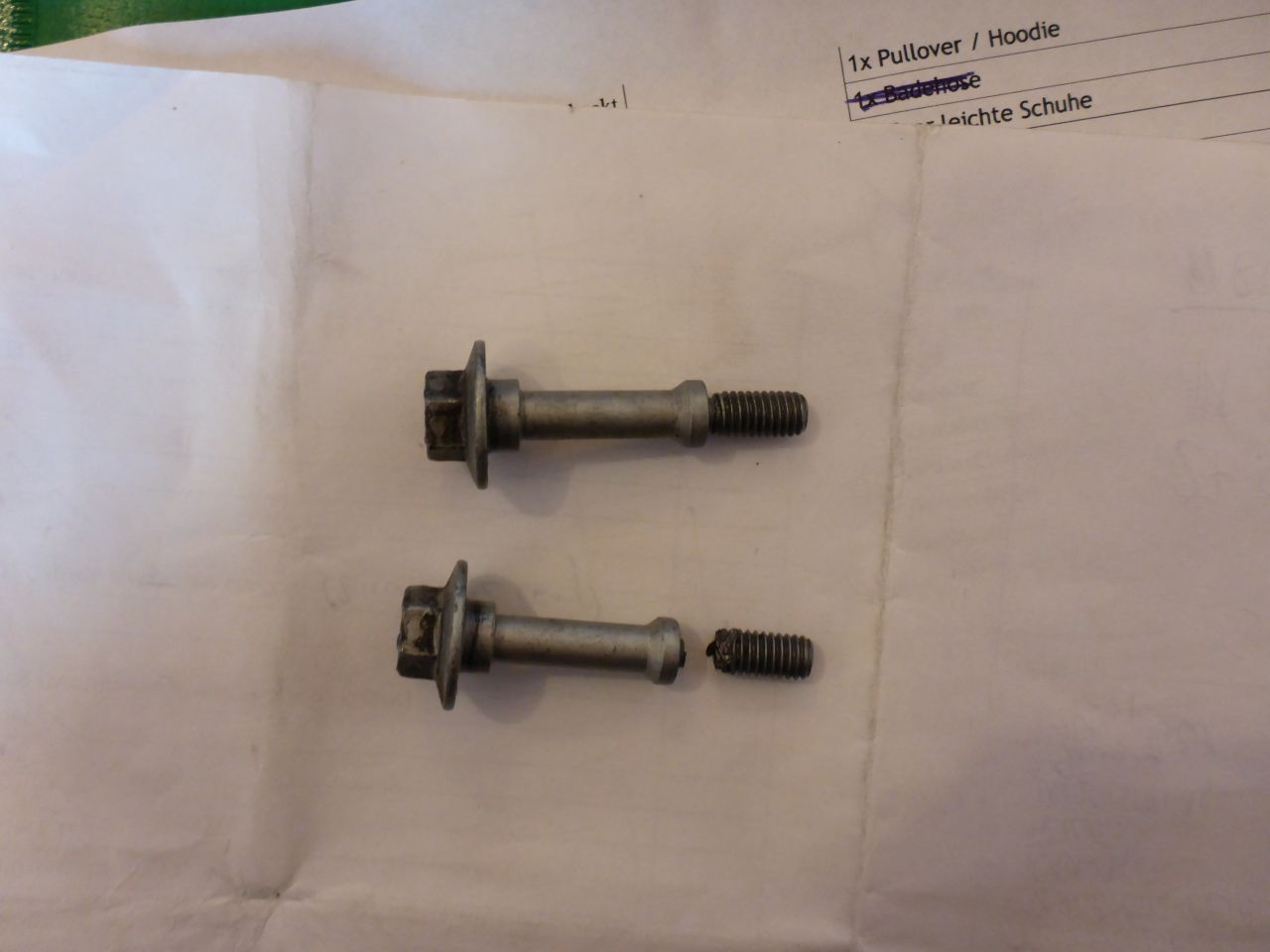 Odo: 27 500km or 17 000mi
(a bad mistake included)