DAY RIDE 2022-03
After ages of lurking around in motorcycle-forums and the long vainly wait for a dual sport motorcycle, which truly deserves the description "Adventure Motorcycle", I made the decision to get an appropriate successor for my trusty black beauty Чернотa, which was a KTM 690 Enduro. This is the short story about getting a new ride for some proper incoming adventures….
A famous quote says …
"Nothing lasts forever."
Because my trusty KTM 690 has over 140.000 km or 87.000 mi on the clock, it was time for getting something younger, prettier and less heavy. Therefore, I robbed my …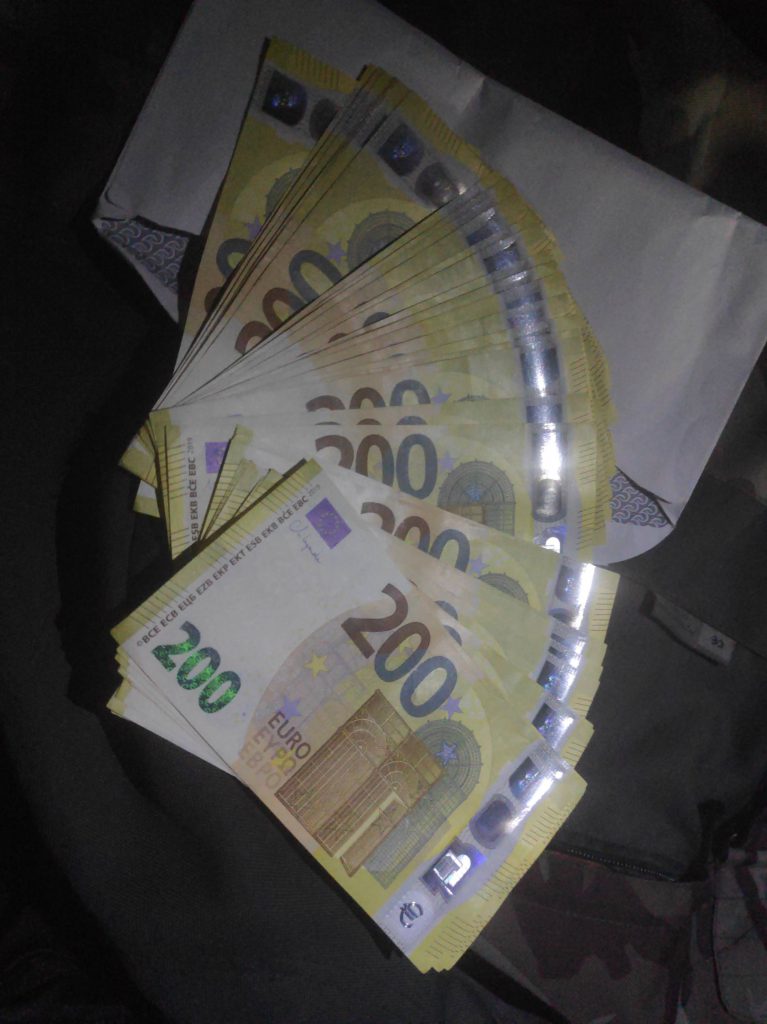 bank account in late 2022 for buying my new main motorcycle. At a cold winter morning at …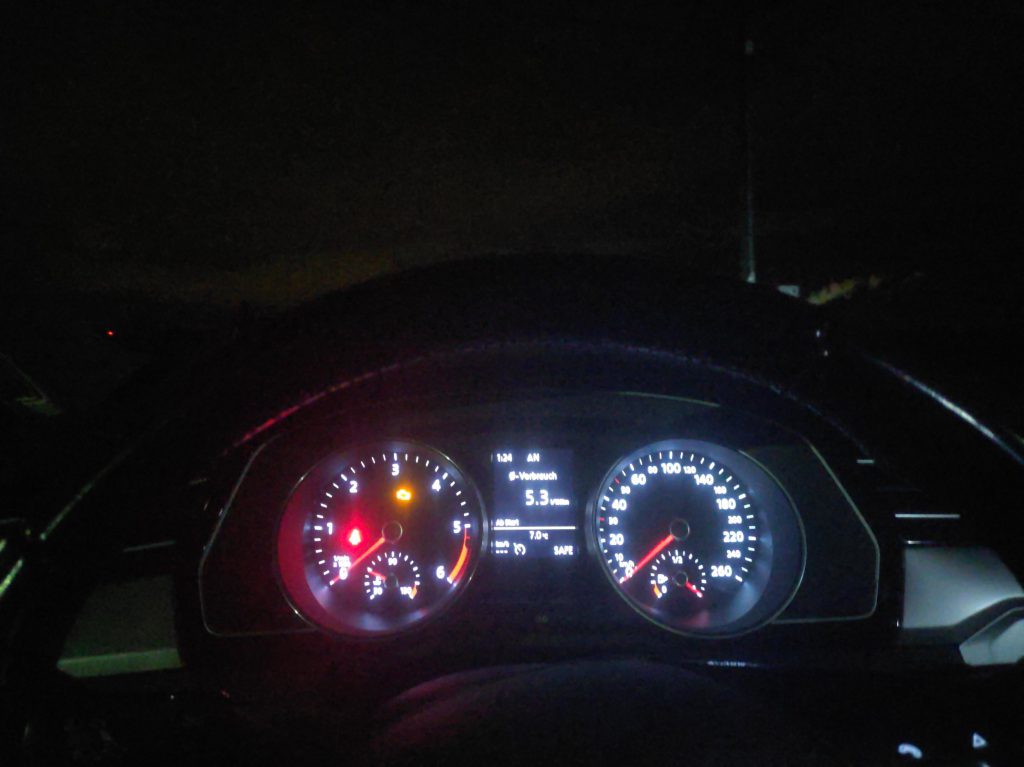 01:30 I fired up the diesel powered barge and went off …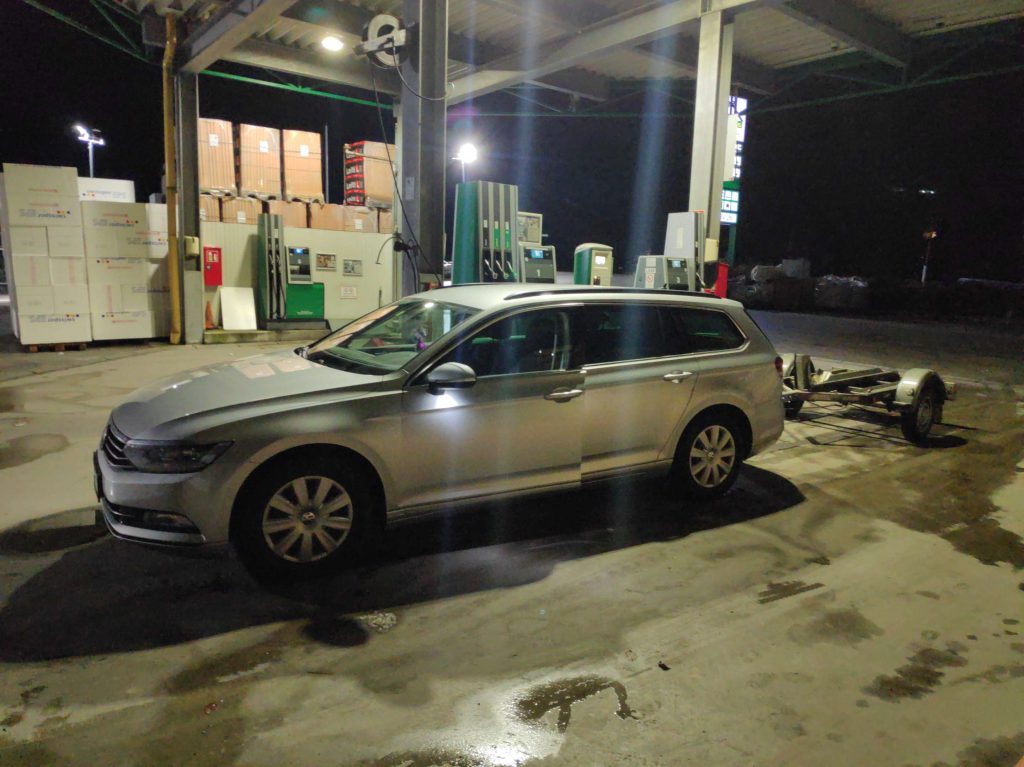 for collecting a rental-motorcycle-trailer. With the trailer and full tank, I started into …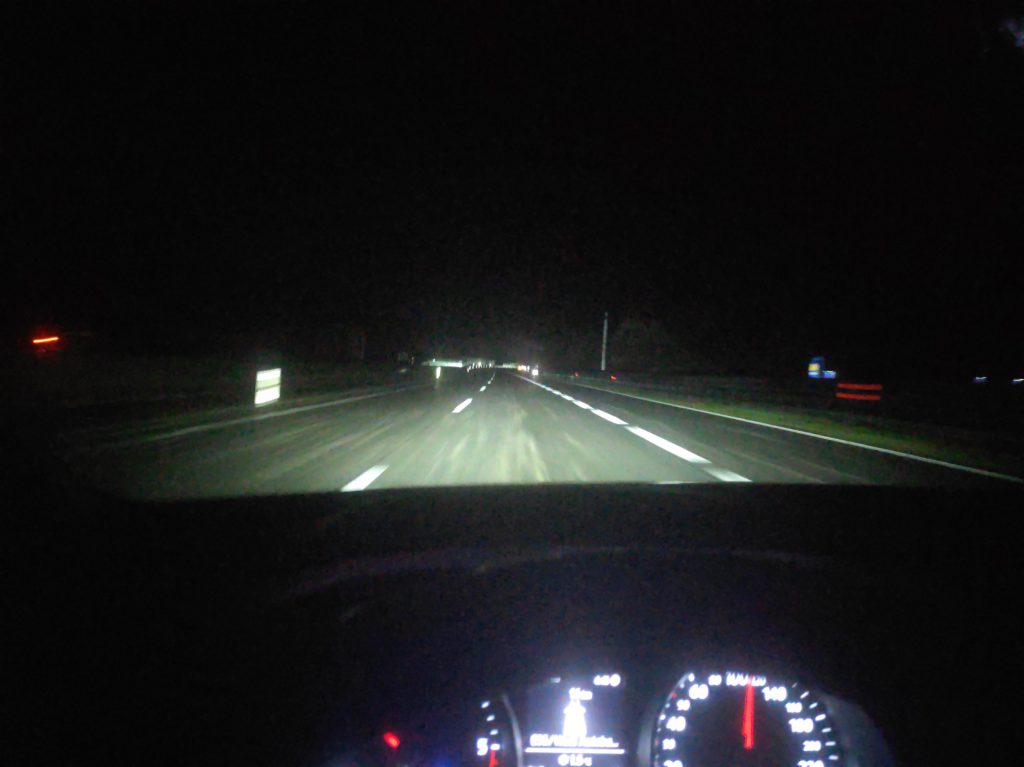 the darkness of the night. Hours of riding later, finally …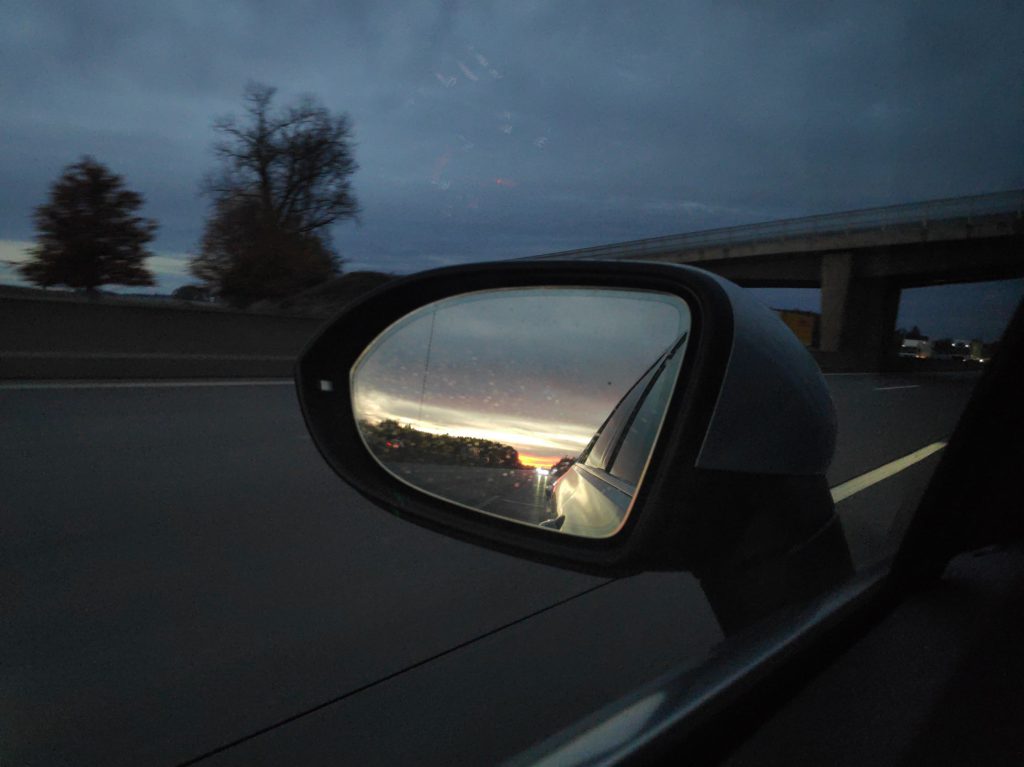 the sun appeared at the horizon. After 9 hours or more than …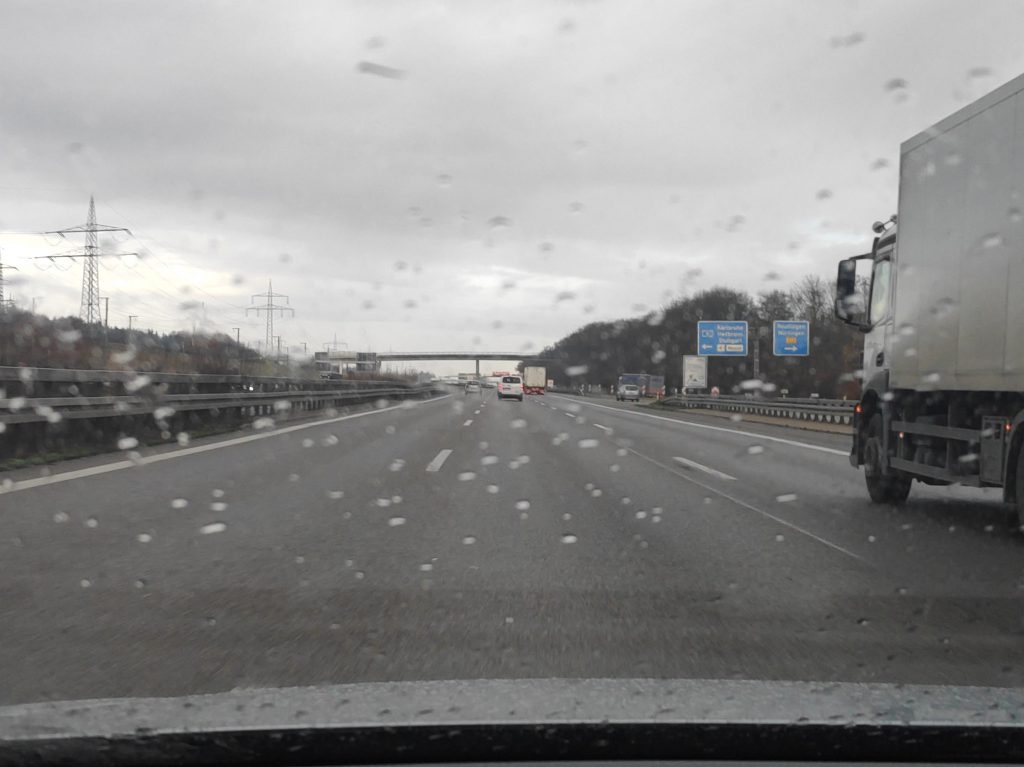 650 km or 400 miles I arrived at …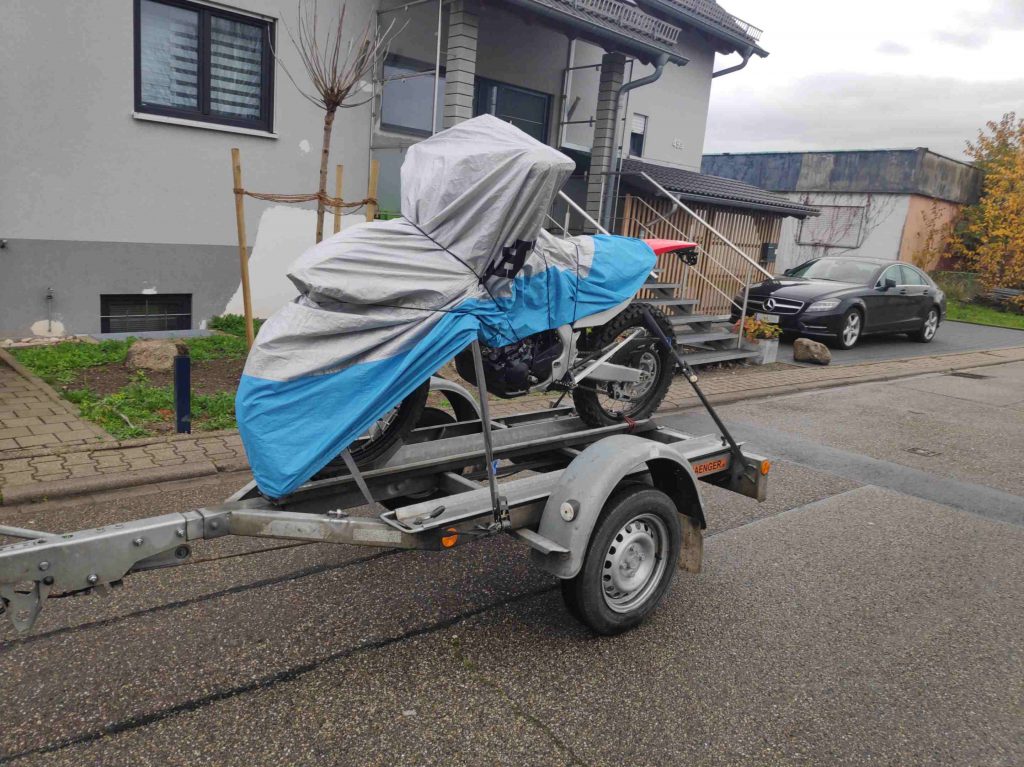 the house of a fellow, which was willing to sell his beauty of a motorcycle to me. The short test run showed me that everything seems to be fine, and we signed the purchase agreement. And so the envelope with my hard-earned savings changed its owner. The new adventure-machine was quickly towed to the trailer. Next to a second cup of coffee with the now "pre-owner" it was …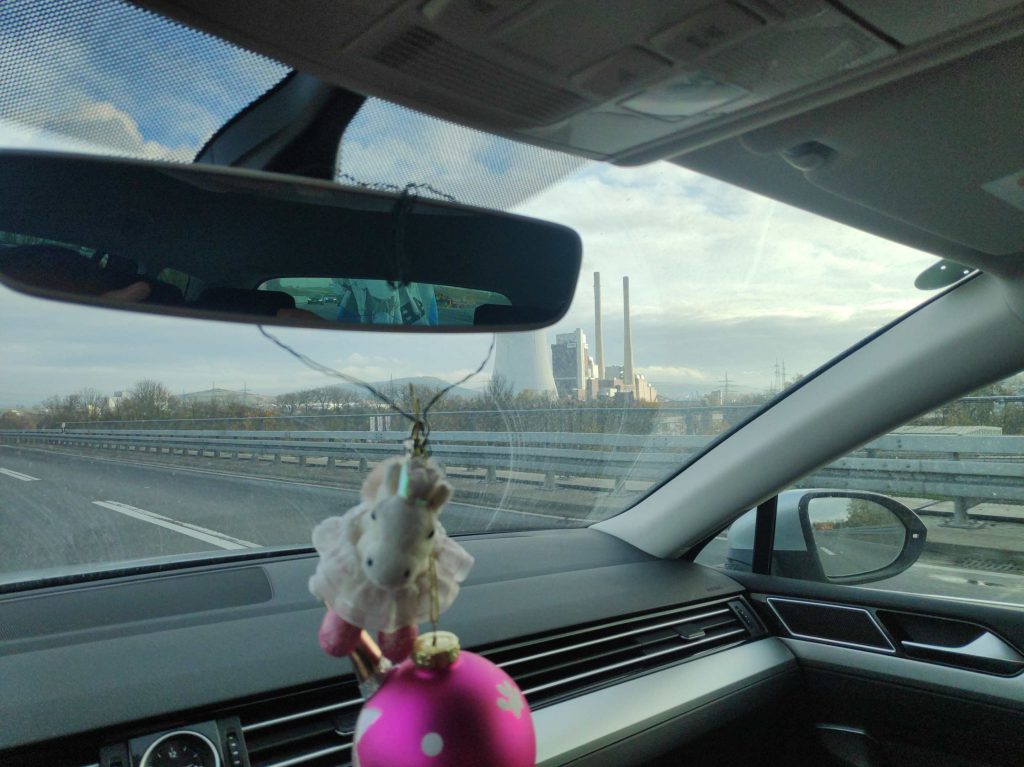 time for hitting homewards. I had to stop a few times …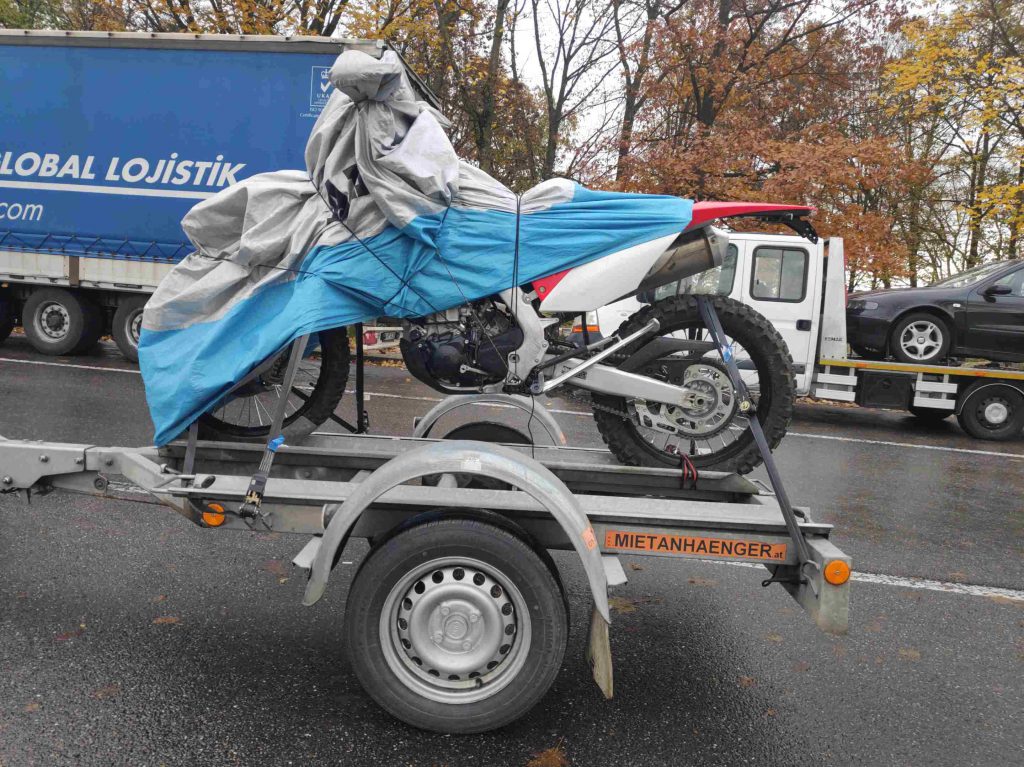 for tightening the covering sheet. Later I …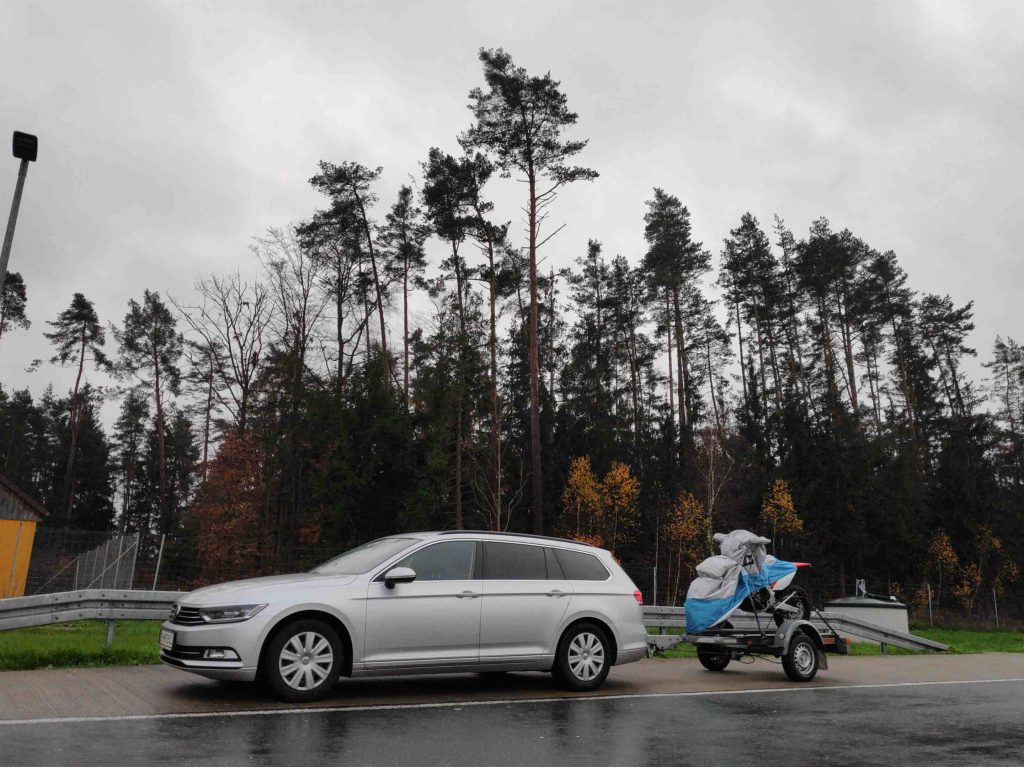 I had to stop for making a potty break, but …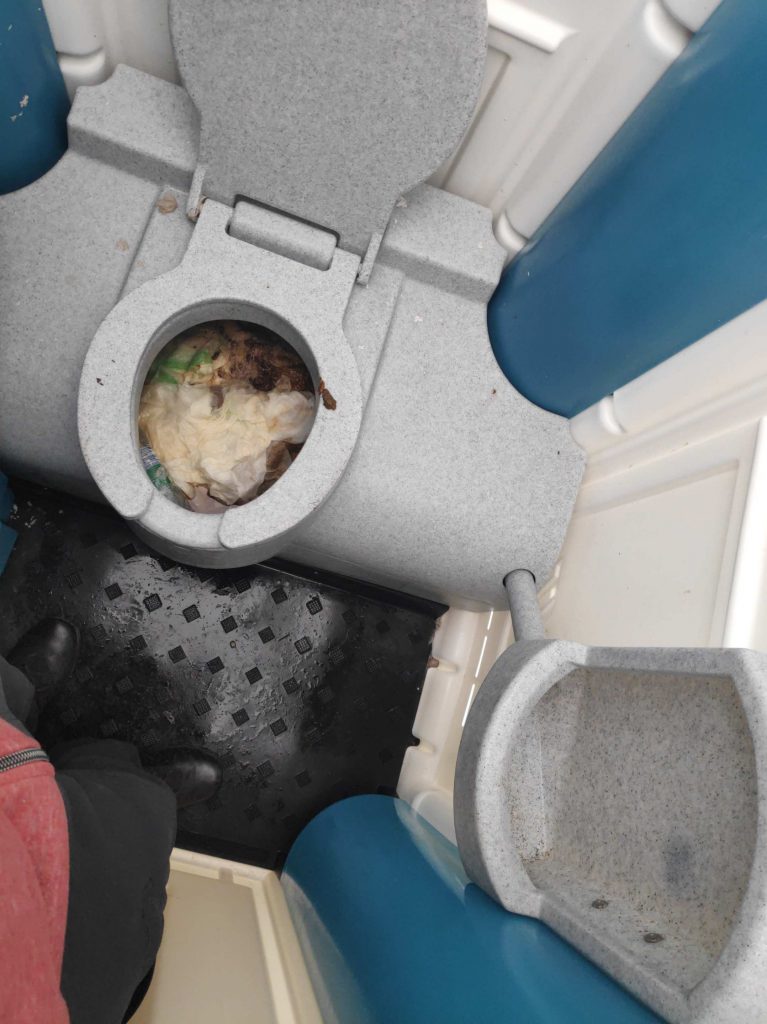 the portable toilet at the parking lot was the absolute mess. So I left the freeway for a short snack break at a café, where the toilet was usable. With the late winter afternoon …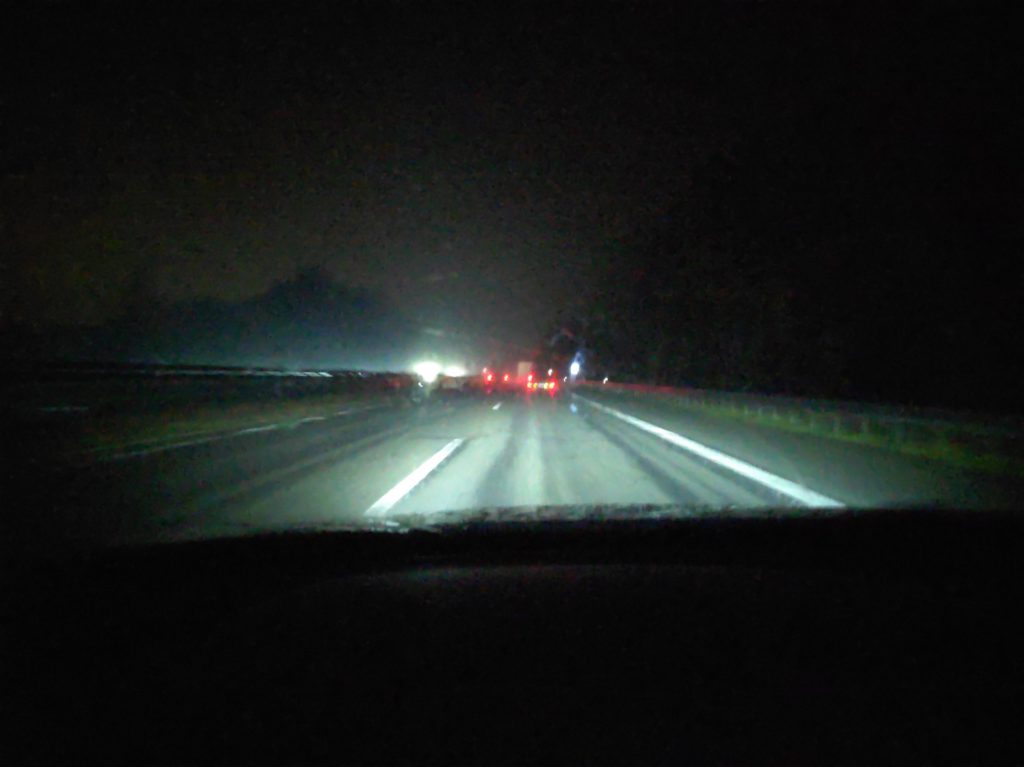 darkness came up, and I truly had to fight with incoming fatigue. Therefore, I made a short power nap. After burning …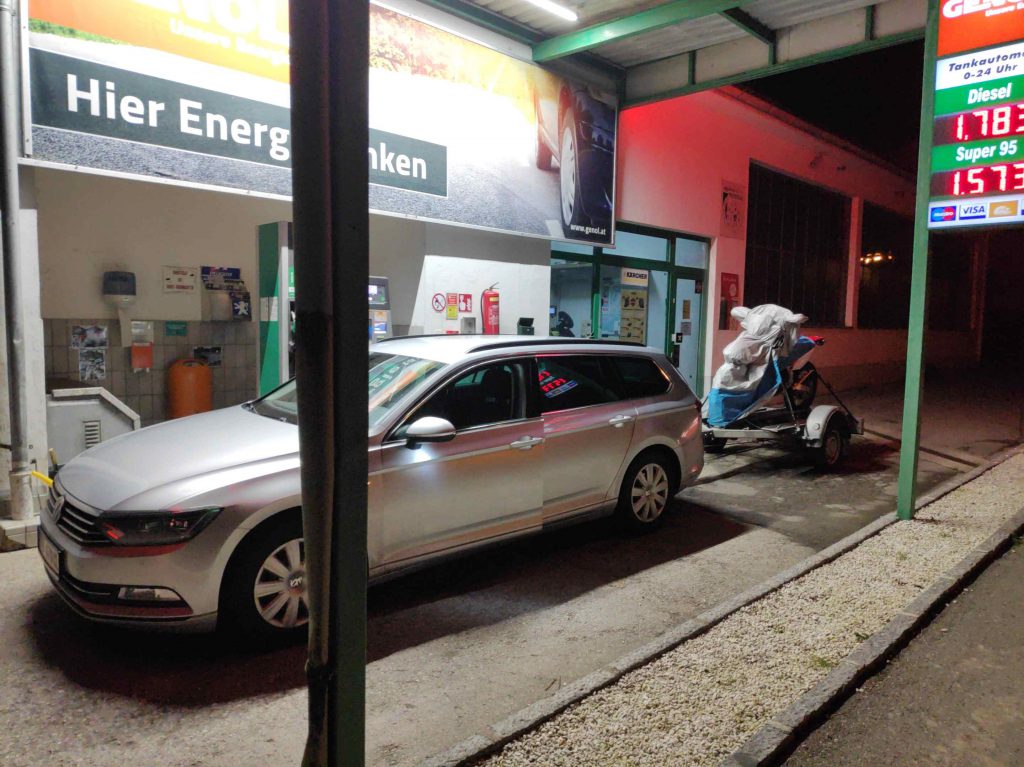 more than …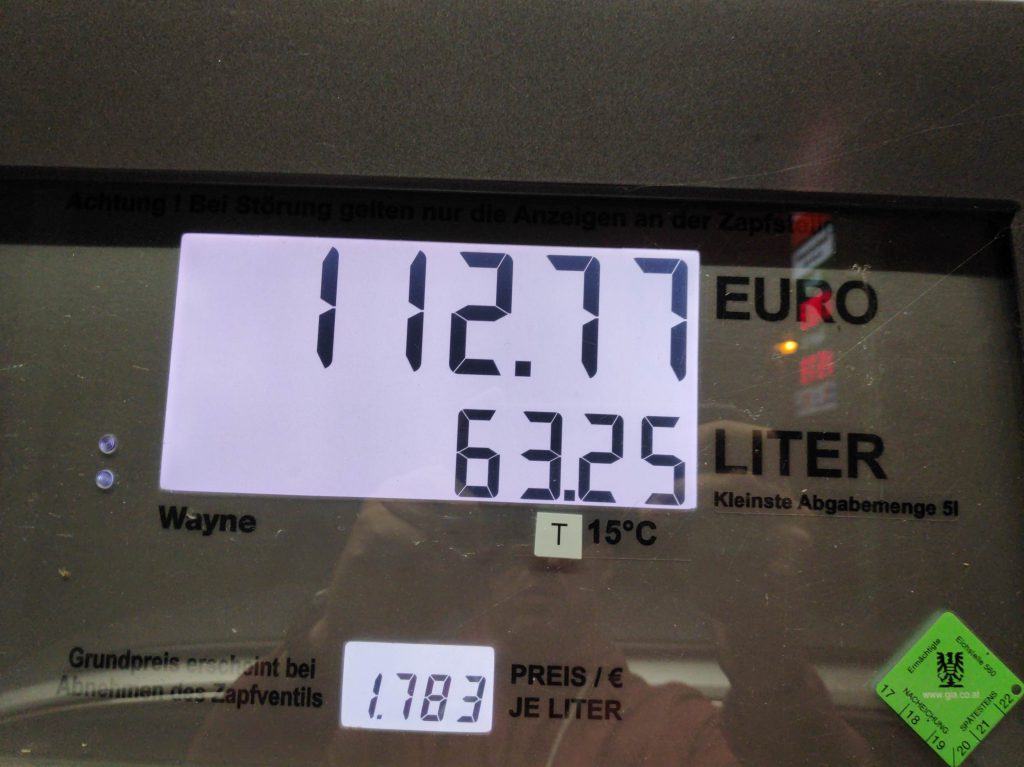 80 Liters of diesel along this purchase-ride, I arrived at home very late in the evening. I unloaded the new ride and went instantly to bed. The next day ….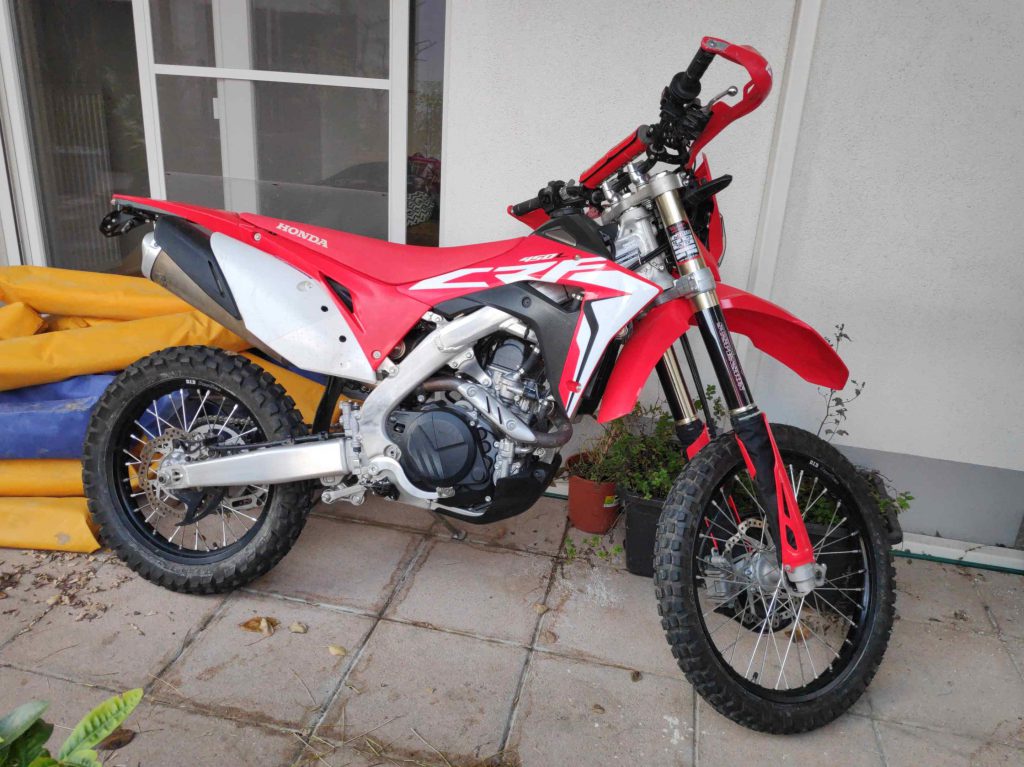 I inspected my purchase. The 2019 Honda CRF450L (or also CRF 450 RL) (first plated in 2021) looked nice due to having just 1000 km or about 600 mi on the ODO. It took some time for me to get it plated, but …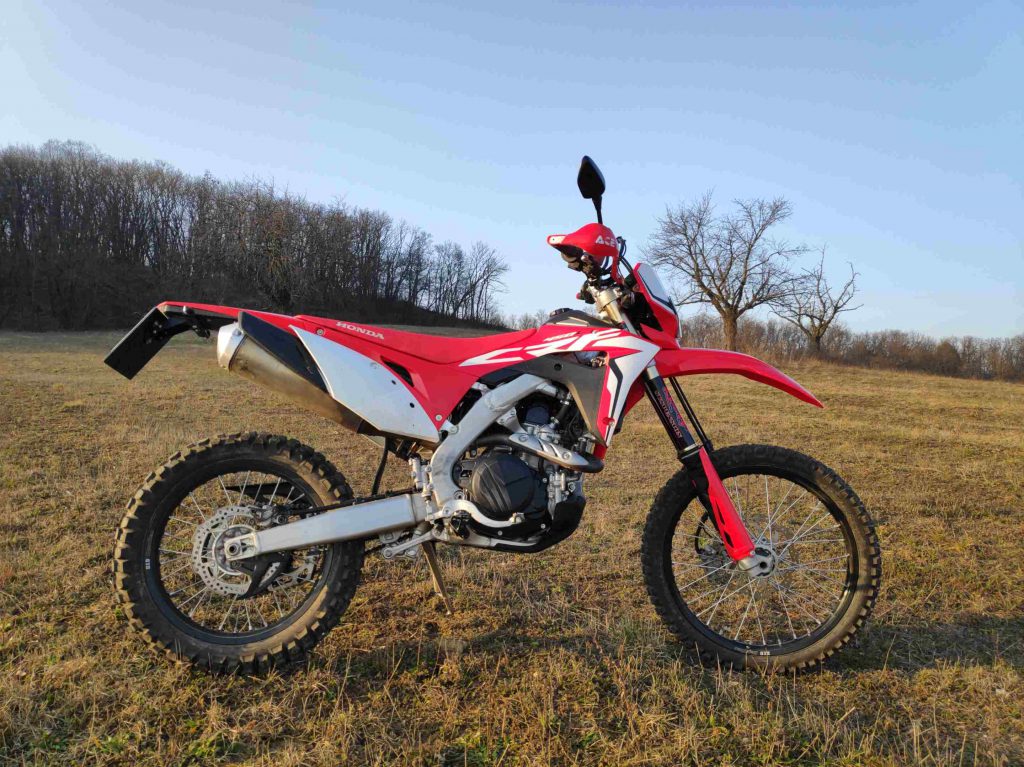 finally, during a mild winter day in February 2023 it was time for the first ride through its new homeland-surrounding. With over 40 kg or about 90 pounds less than my fully equipped KTM 690ty, it felt surprisingly light and easy to handle. But that photo is only a snapshot in time. The incoming two months, it was time for doing some serious adventurizing work to it. But later, more about that.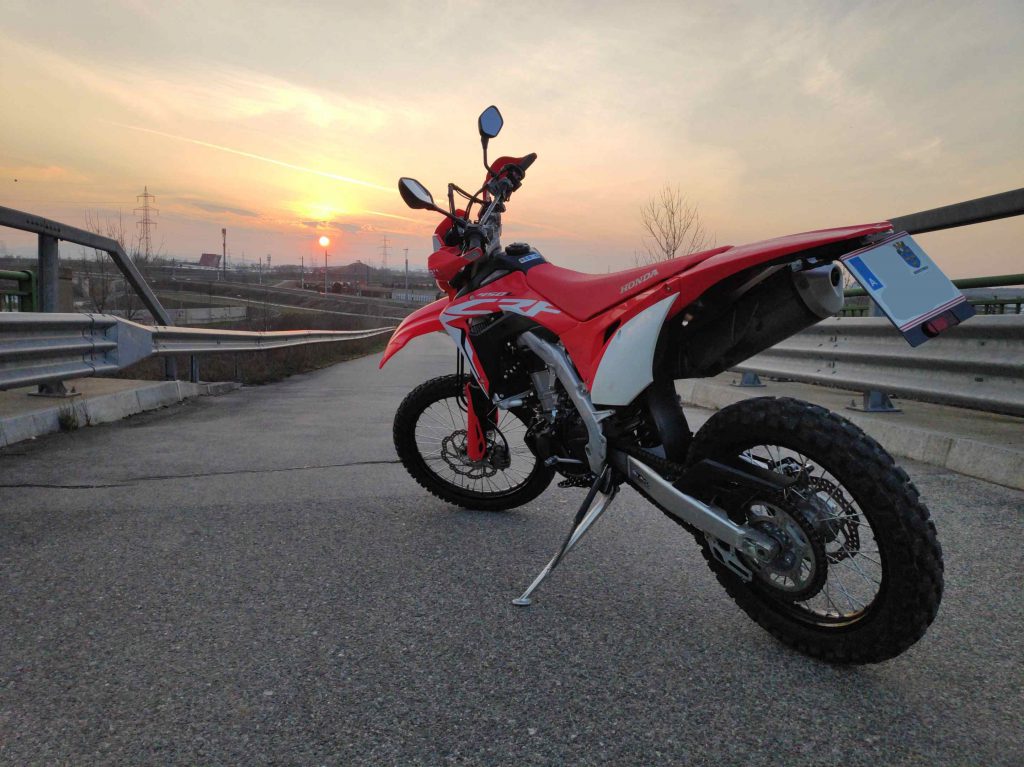 Yet I can tell you: I have some big plans for this neat Japanese single-cylinder bike, which I name henceforth: "The Mule"