"TUSCANY'S HILLS"
After 12 days and more than 4000 km or 2500 miles in the saddle, in my mind a kind of travel fatigue started. But, already being in central Italy, this was no excuse for getting weak/pausing the trip. The hard offroad parts had been already passed, and now it was an easy ride. So the journey along back country roads through the scenic Apennines Mountains in the area of Tuscany continued …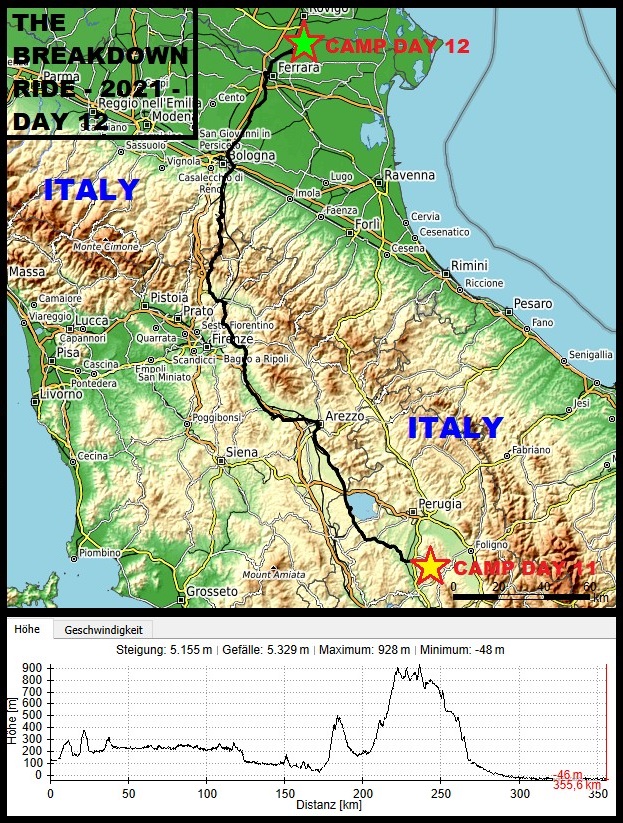 This days …
morning started …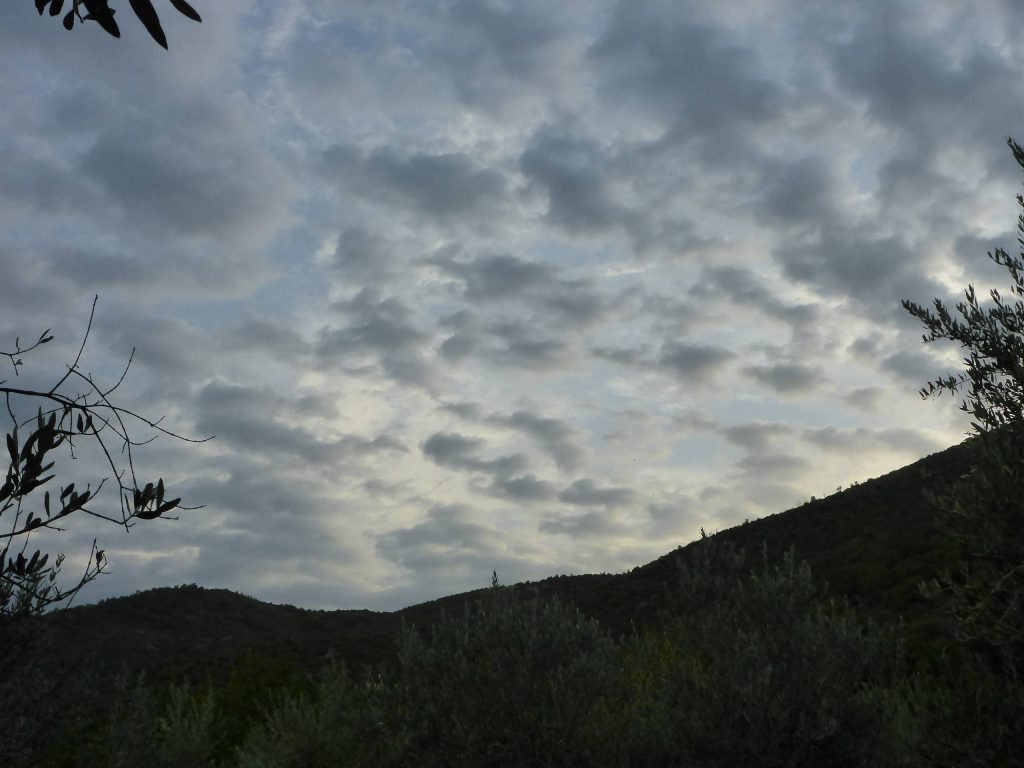 cloudy and it looked like it was going to rain later that day. When I was done with the usual morning toilet, I put all the spread camping gear together, packed it on the bike and went off. After leaving the olive plantation, my black beauty and I …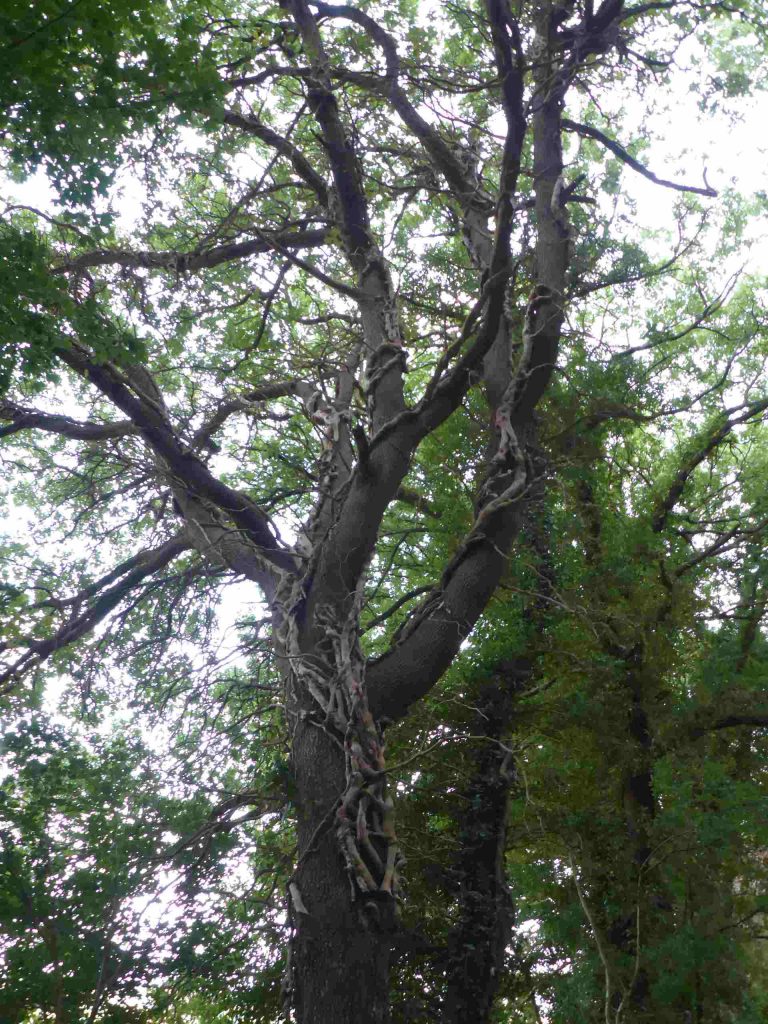 rode through a short piece of dense forest. Many of the trees in the forest were nearly choked from an unknown parasite plant, growing up along the tree stump, like this in the picture above. This looked somehow alien to me. The …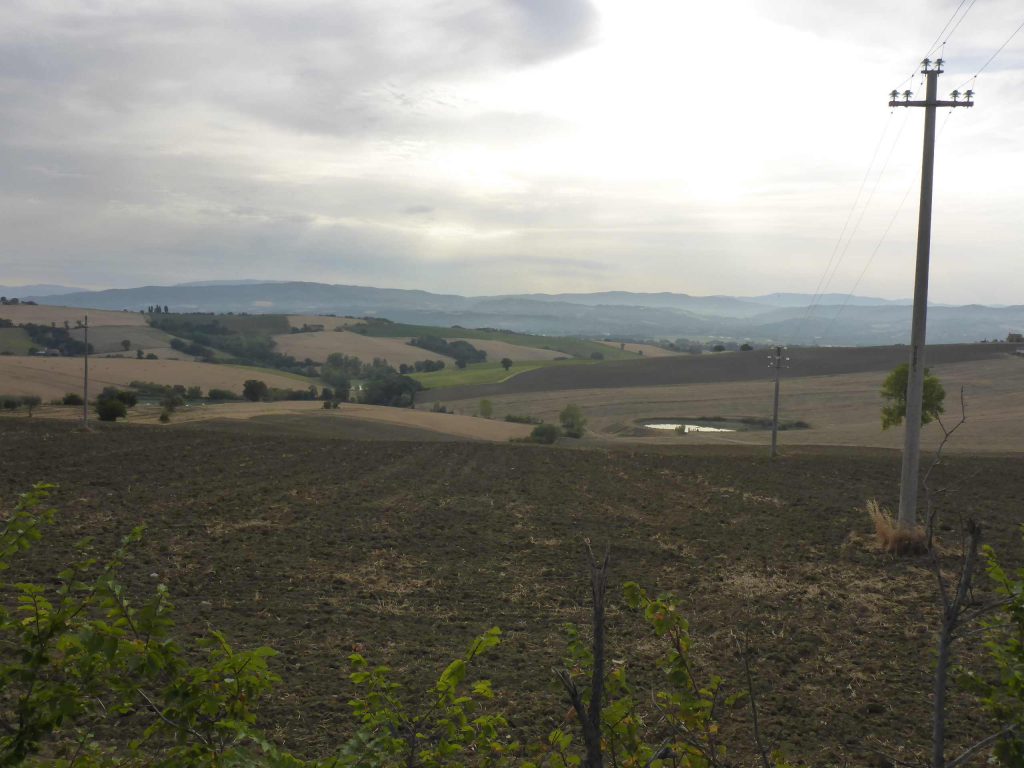 density of clouds often …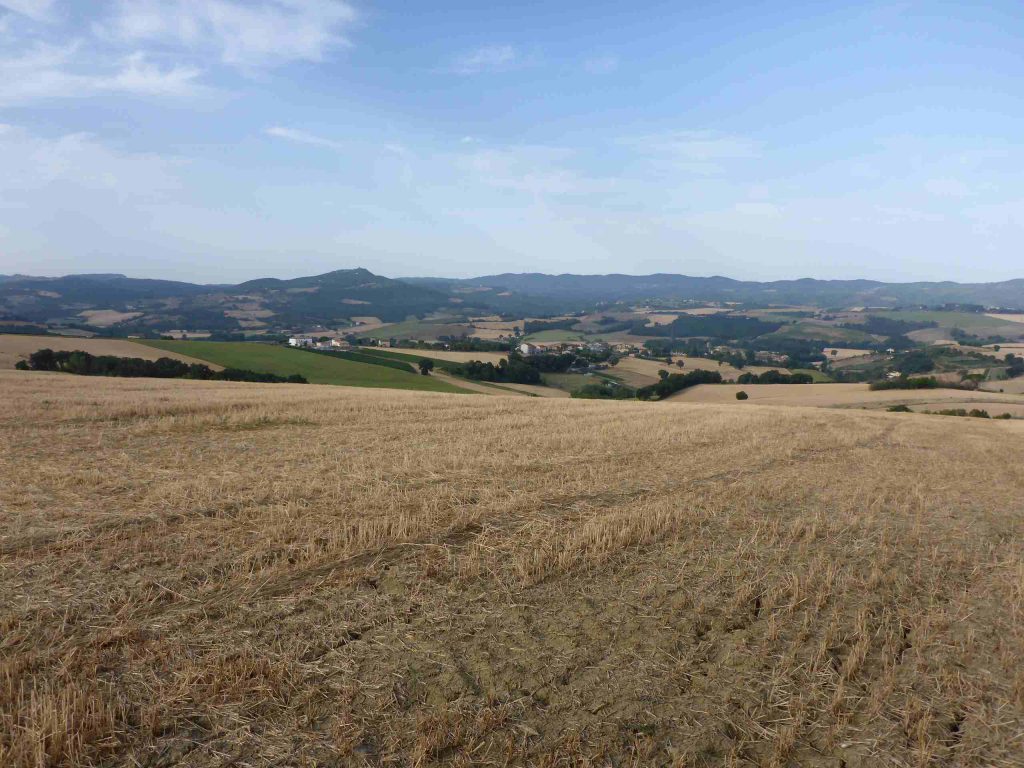 changed along that rididing day, which followed …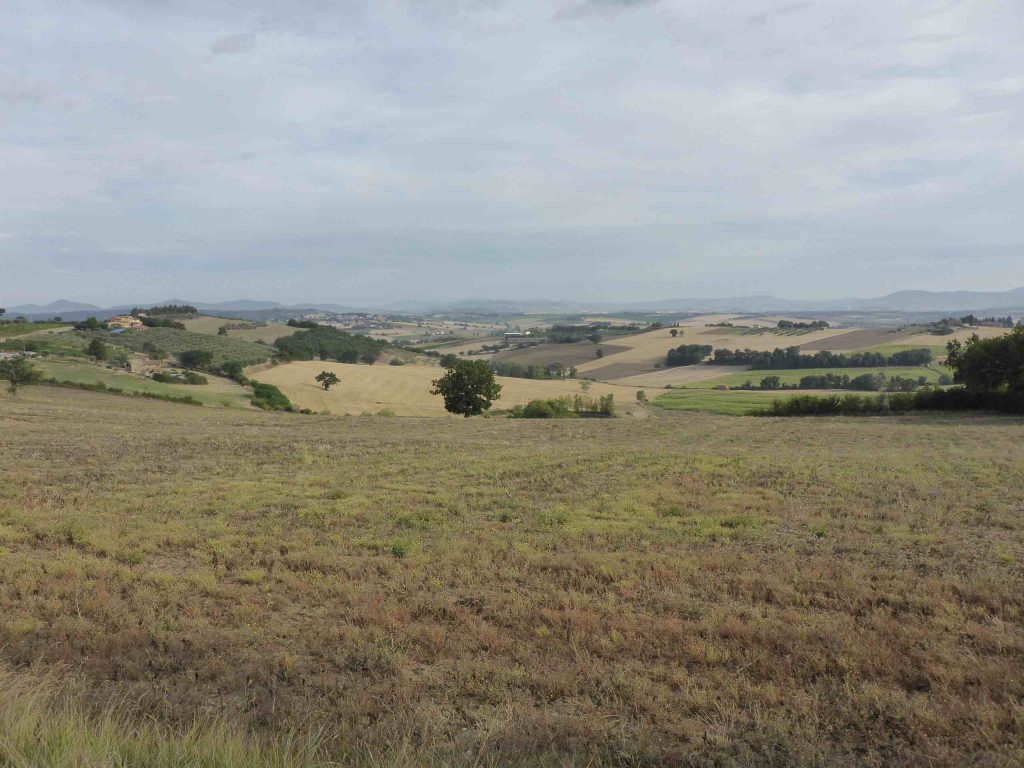 most of the time western …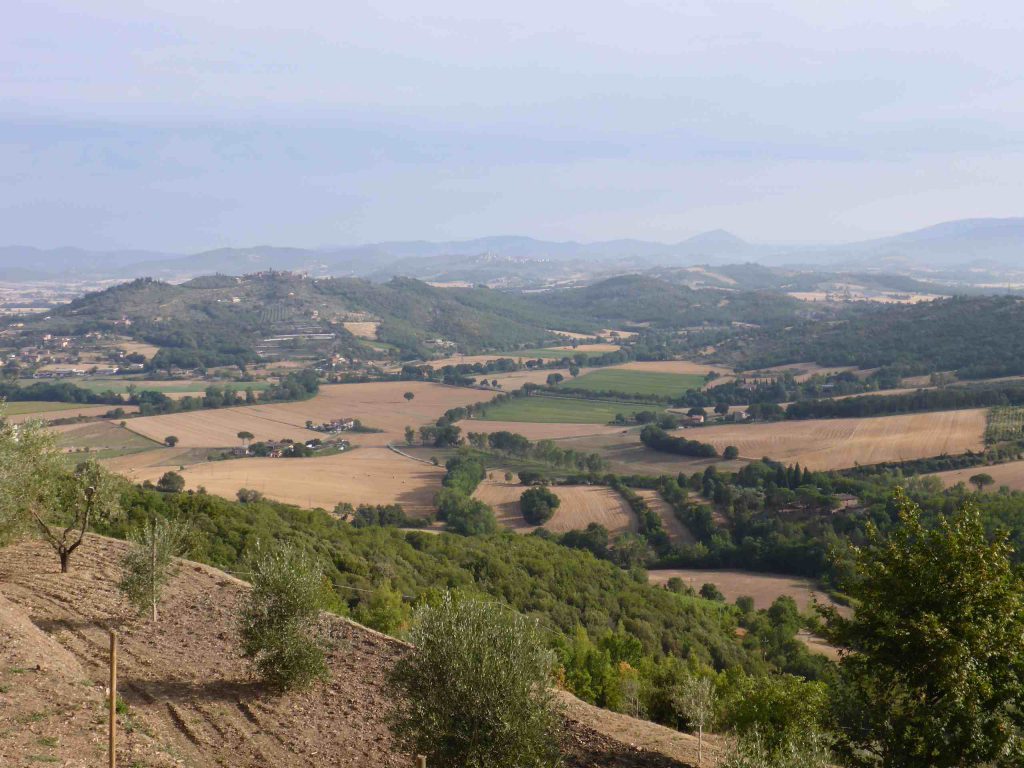 hill ranges of the Appenine Mountains. We passed …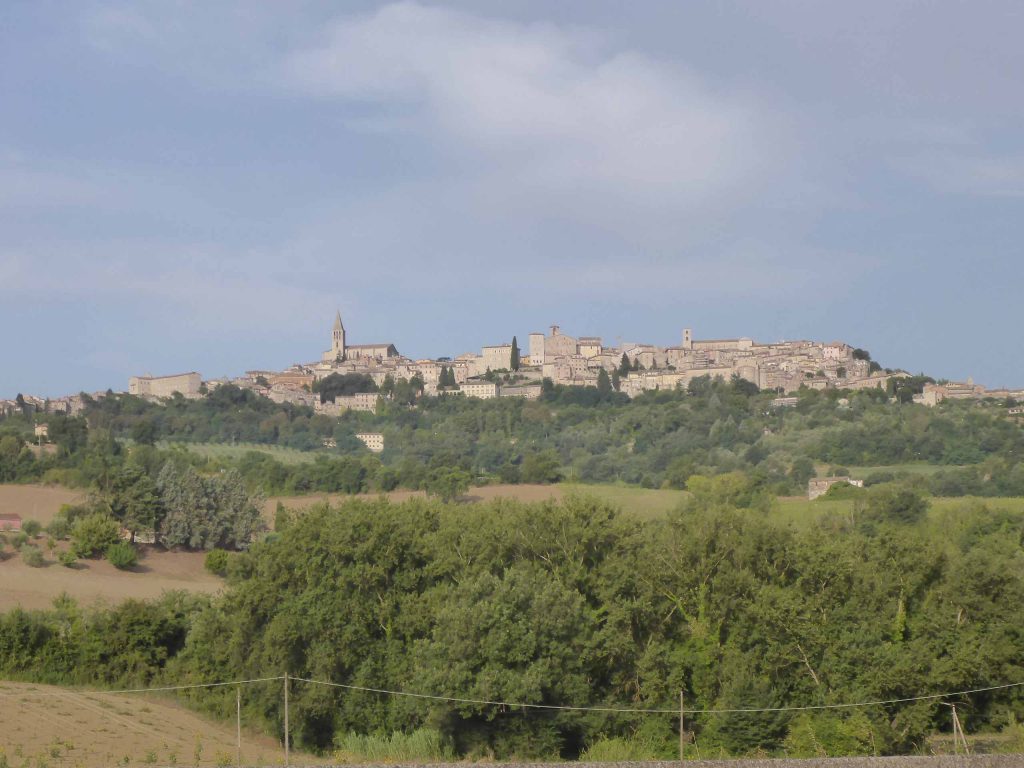 impressive "hill top cities", with houses, most times …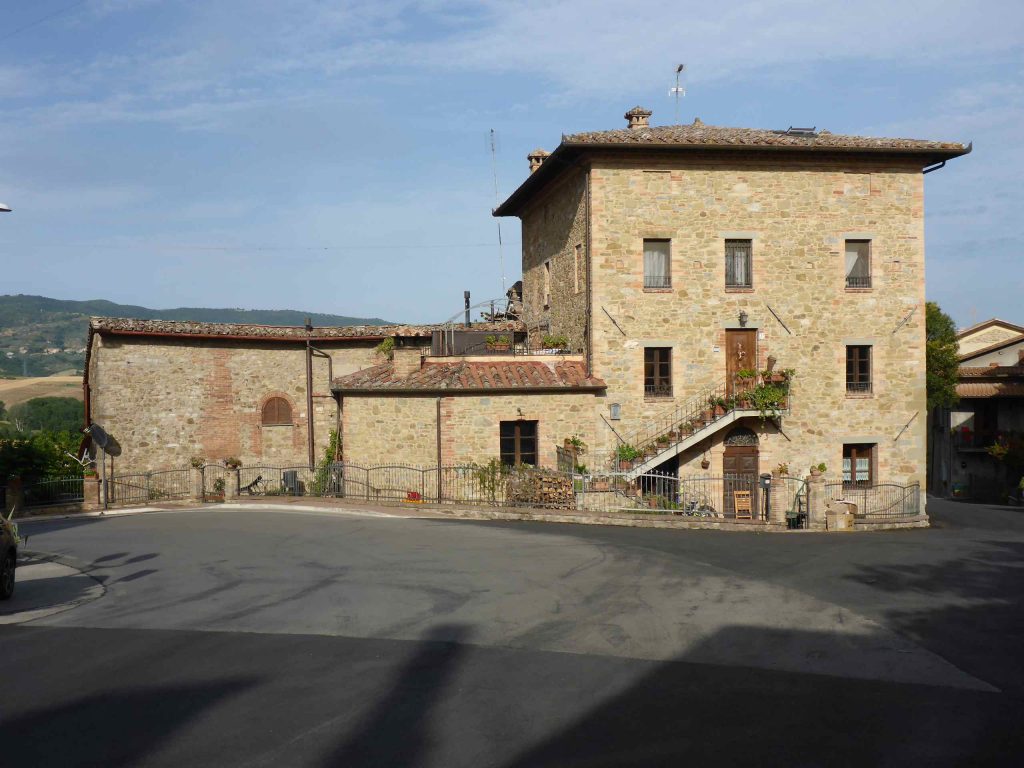 built out of stone like this little Tuscany beauty. The region …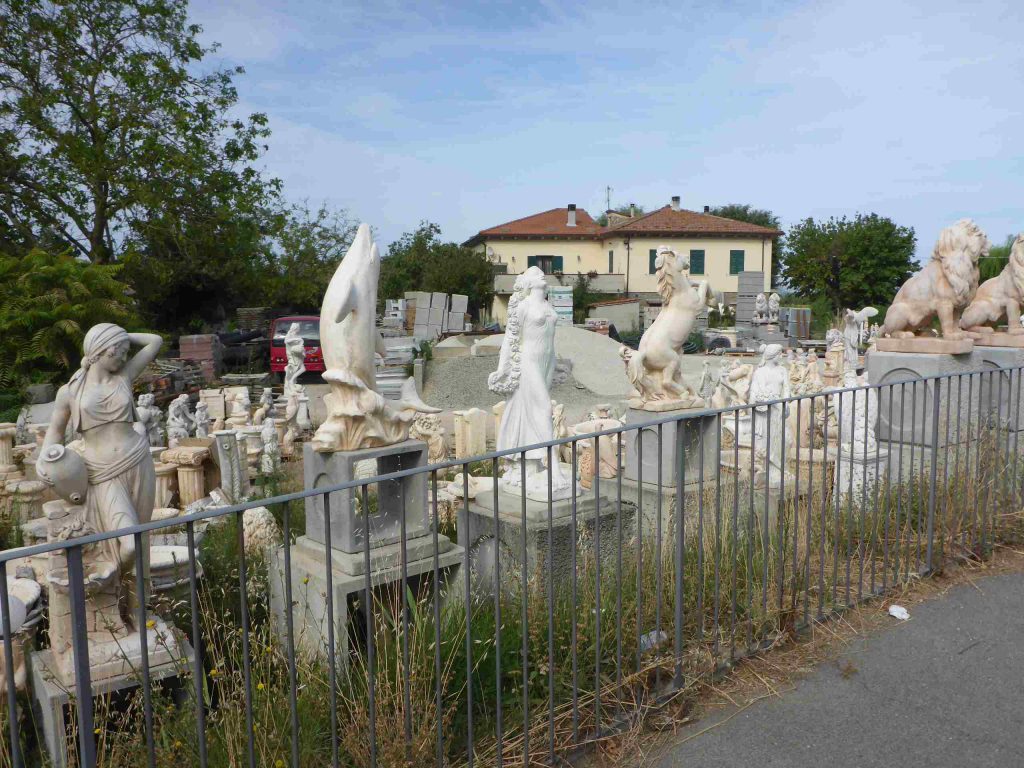 of Tuscany is well known for its stone-carving-work, like many of such figures along the main roads, proofed. Near …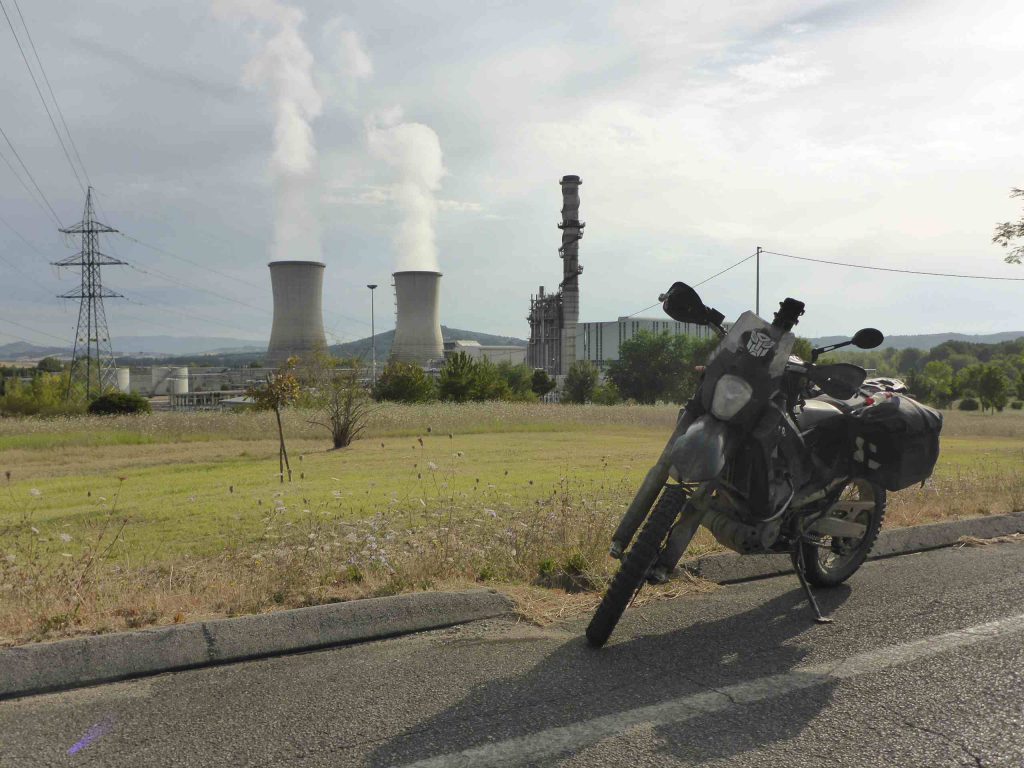 the city of Casteligno de Lago it was time for …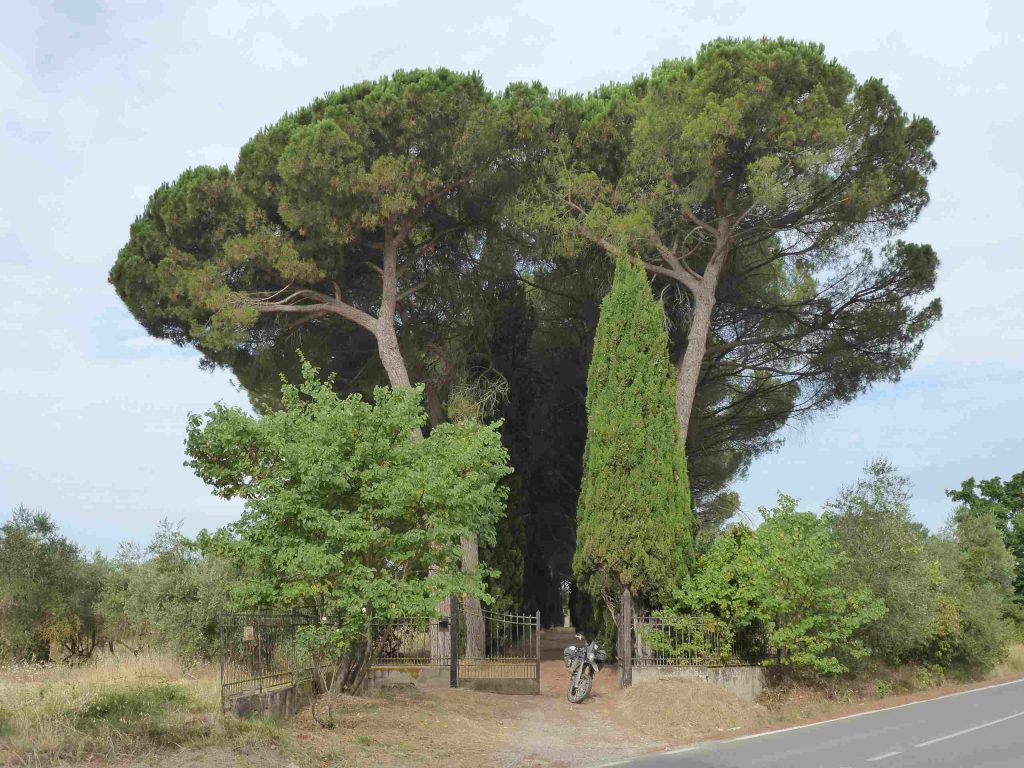 for a short rest under this impressive alley of tall Mediterranean pine trees.
Randomly, …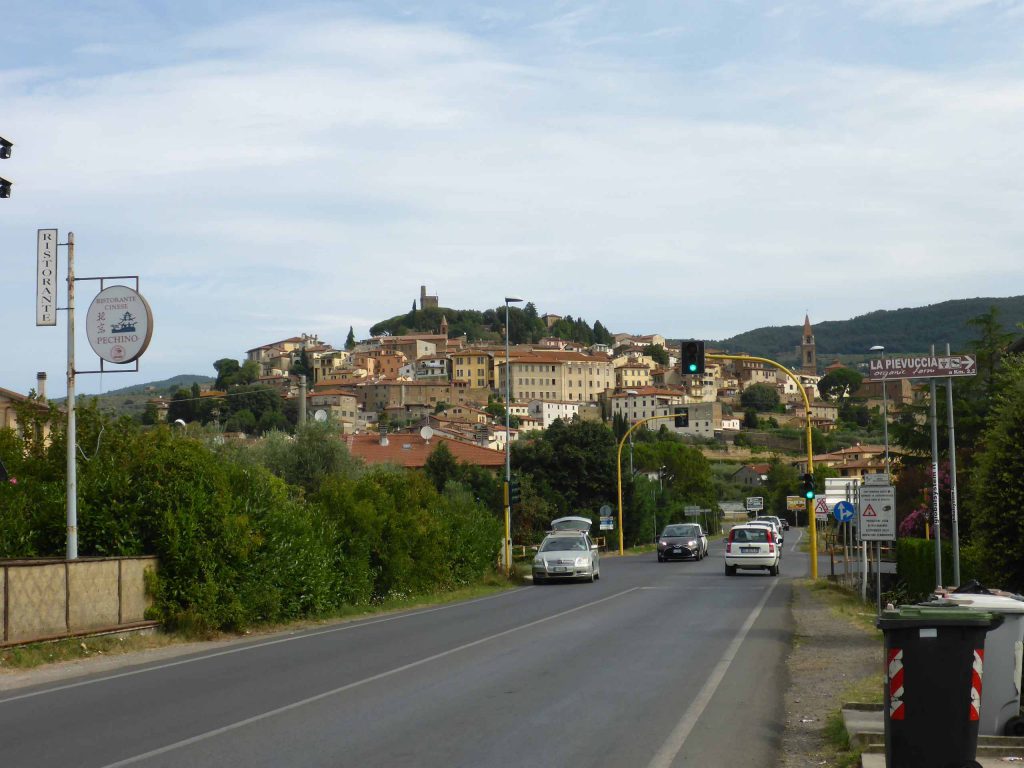 in the city of Castiglion Fiorentino, we "stumbled" …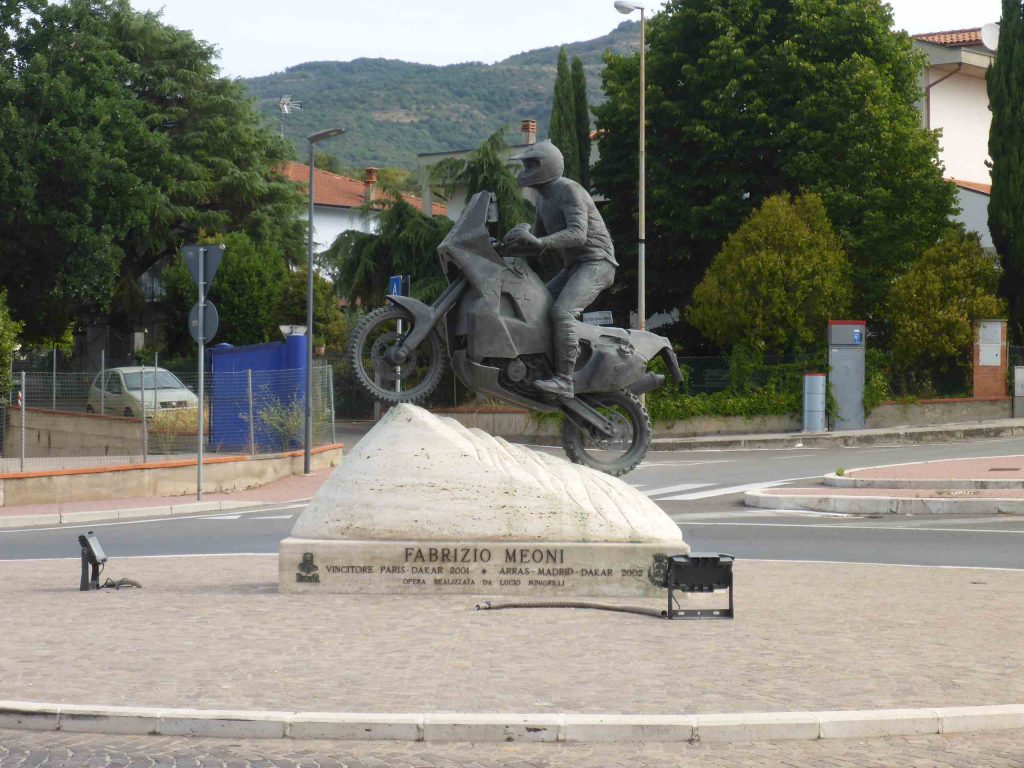 into this lifesize motorcycle related monument. I hit the brakes for taking a picture and used the chance for….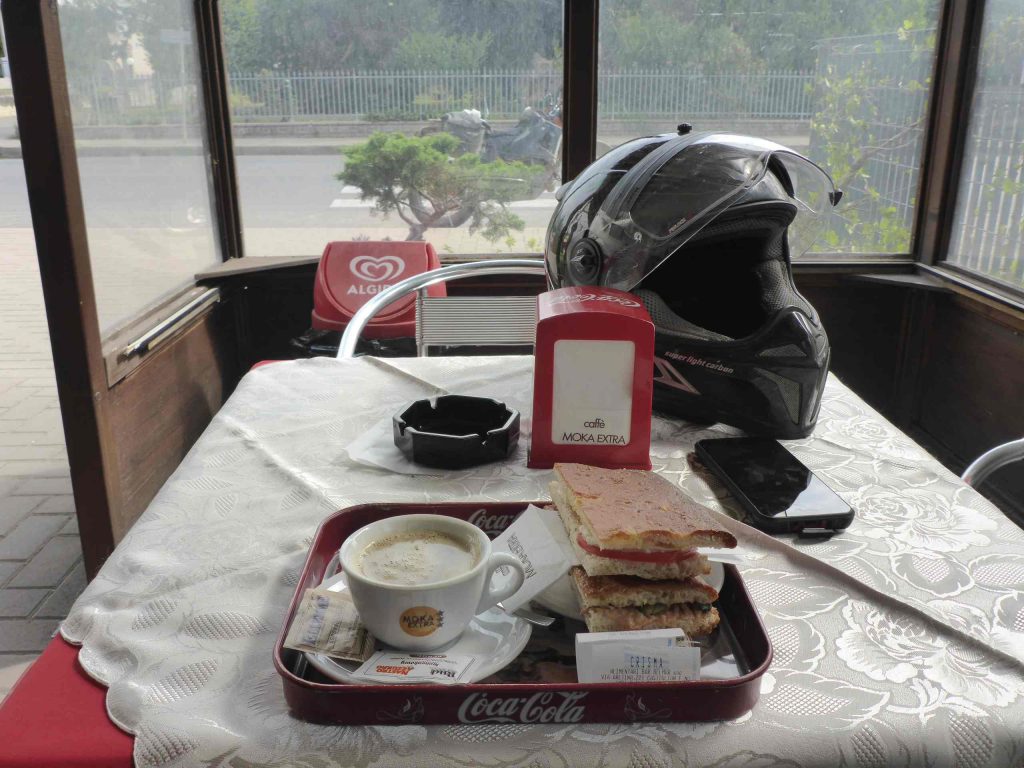 having breakfast at a nearby café. A web search, done whilst munching fresh toasted tuna- and a tomato/mozzarella panini showed me, that the monument is remembering to Fabrizio Meoni, which was a legendary Dakar Rally Racer + Winner riding for KTM, who died in 2005 in a rally accident.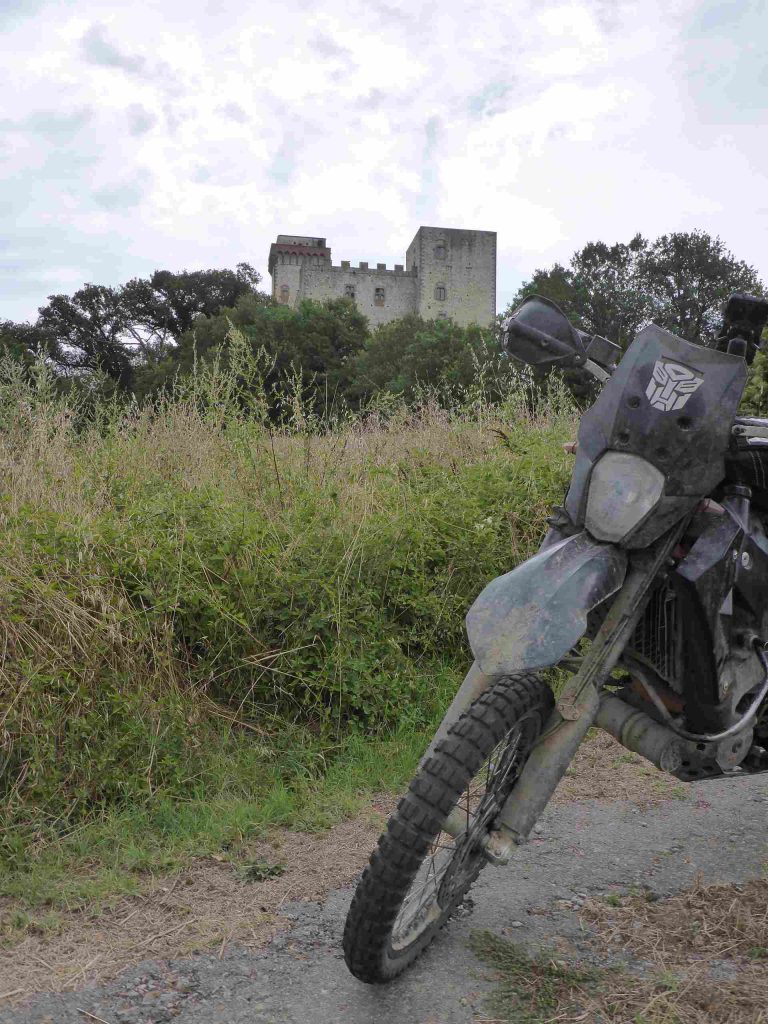 Satisfied with a belly full of Italian sandwiches, Чернотa and I …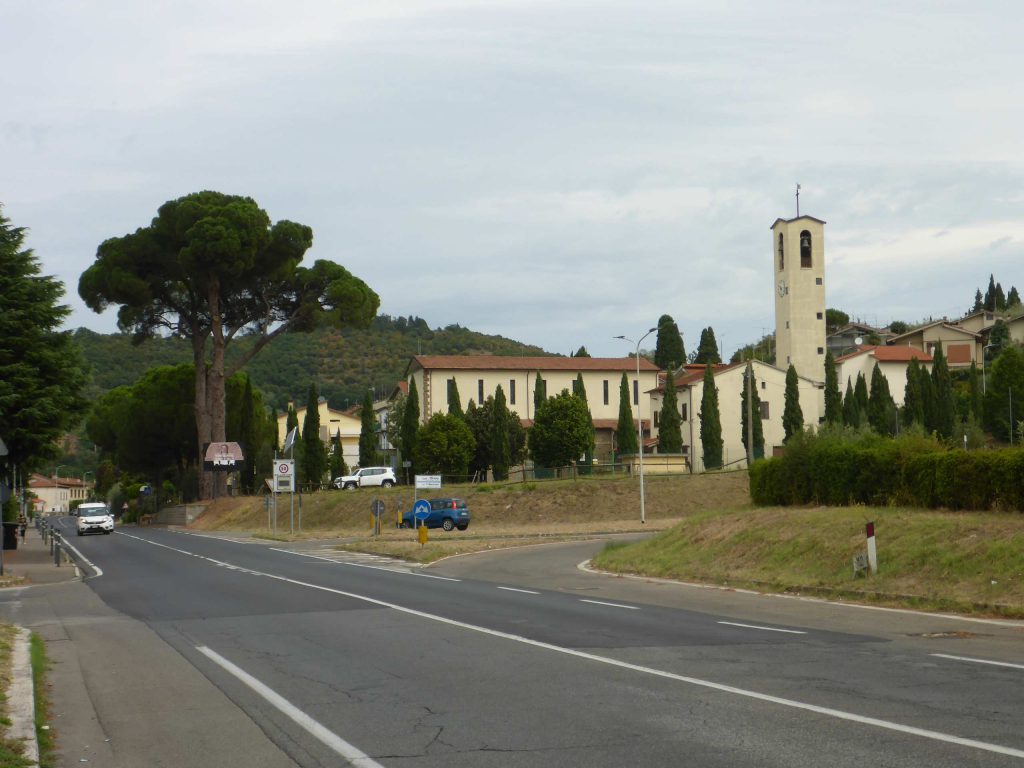 continued our ride…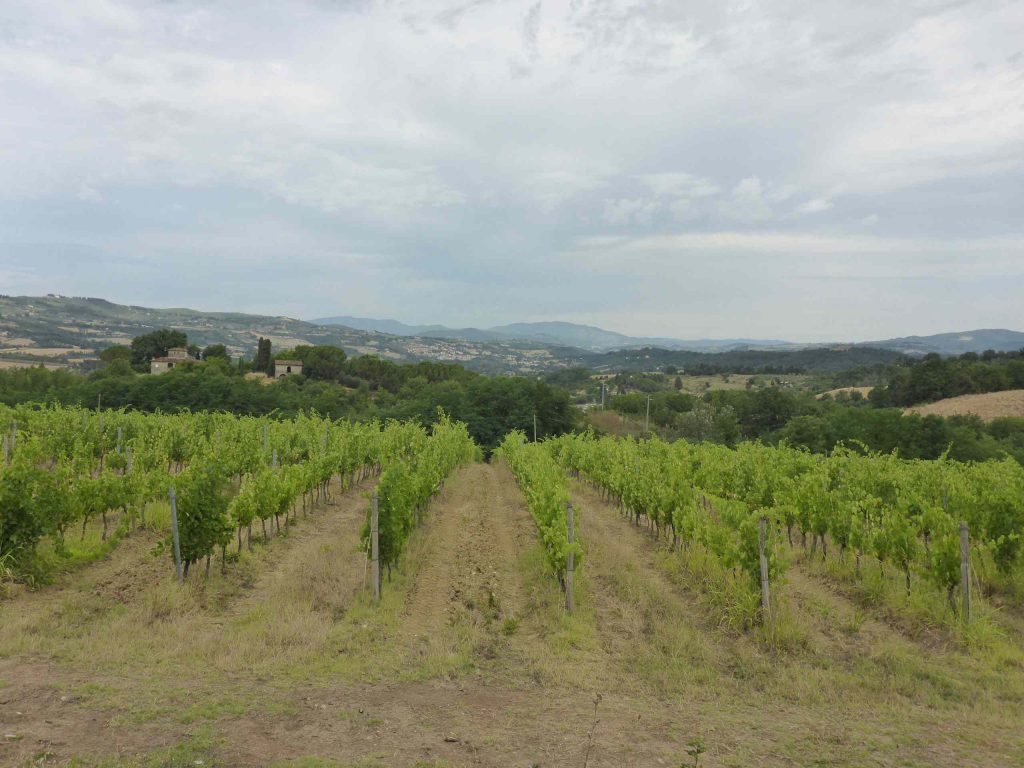 through Tuscany's beautiful …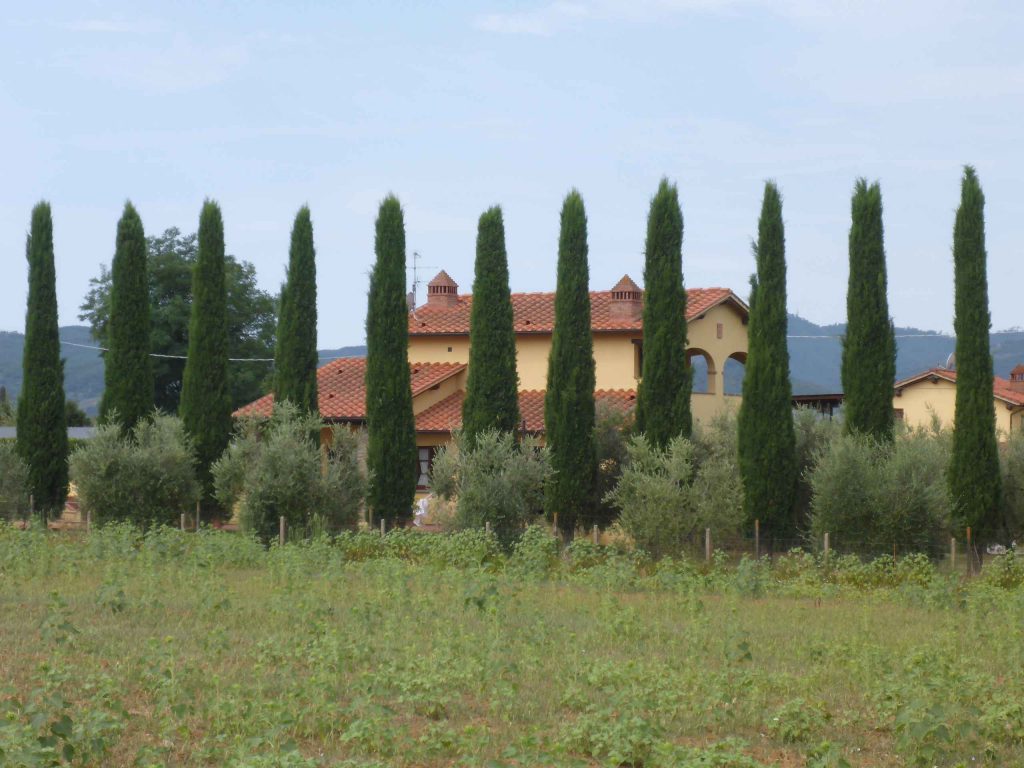 countryside.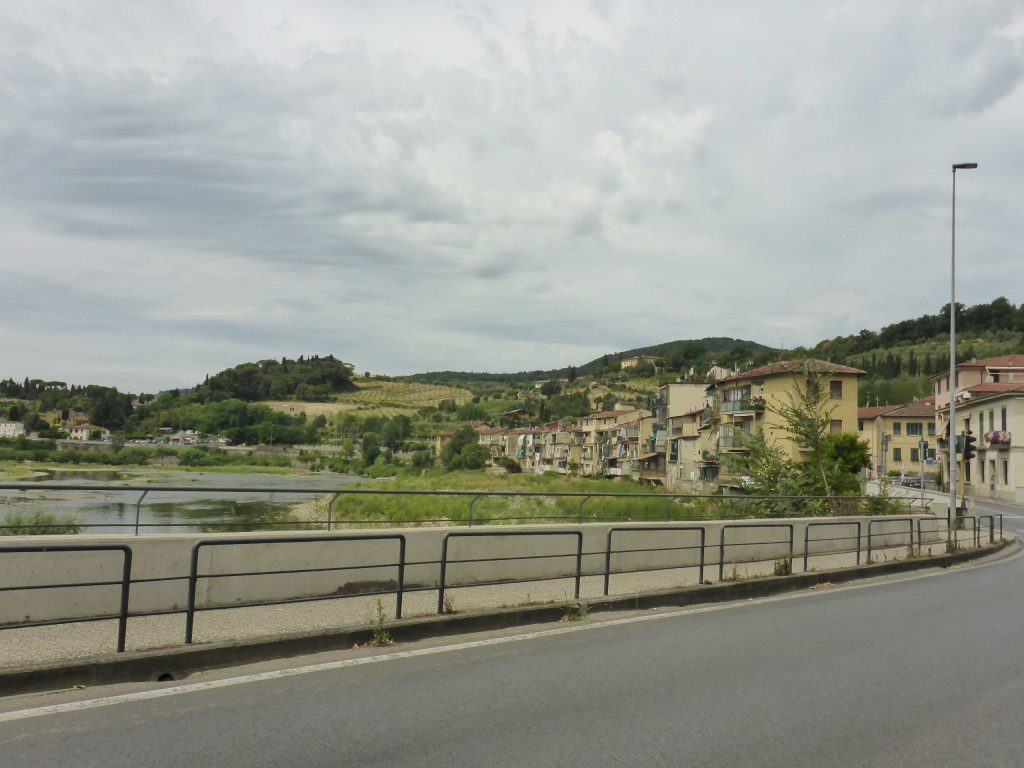 We also …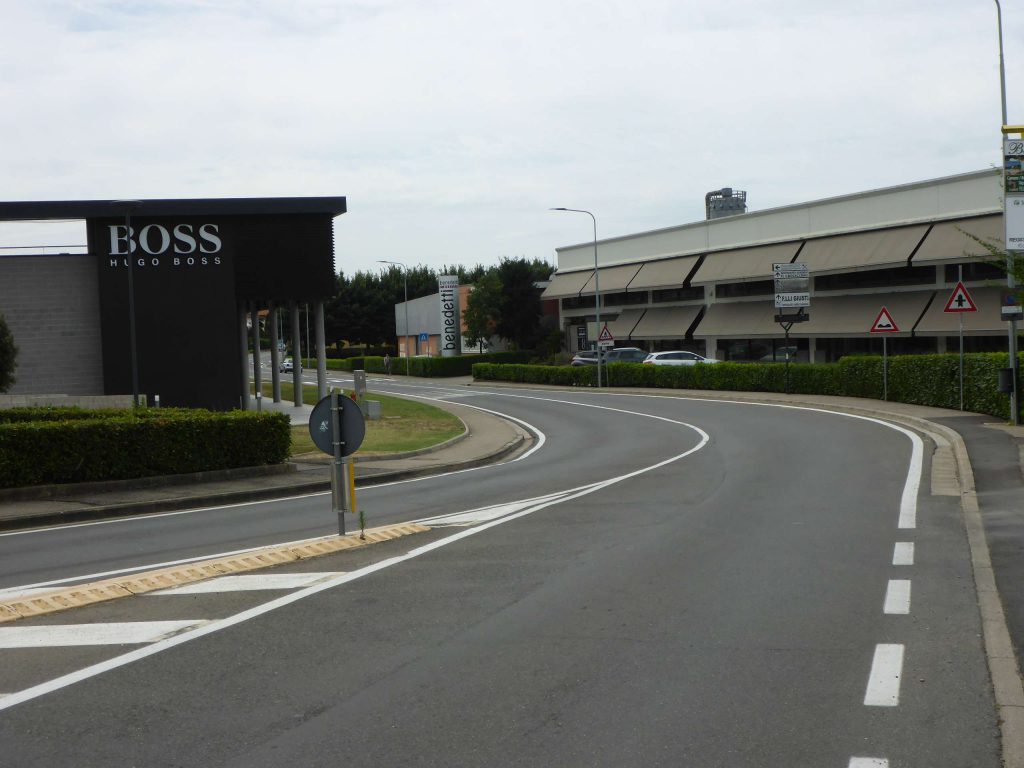 traversed the city Leccio, which looked like being an …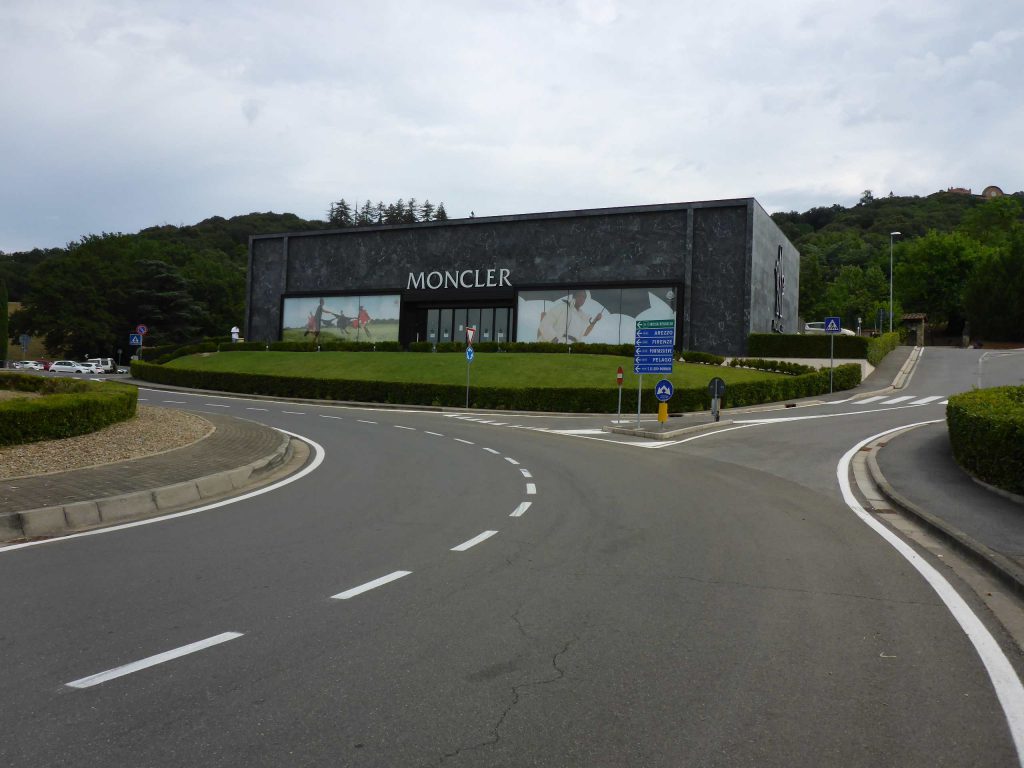 expensive place for spending money.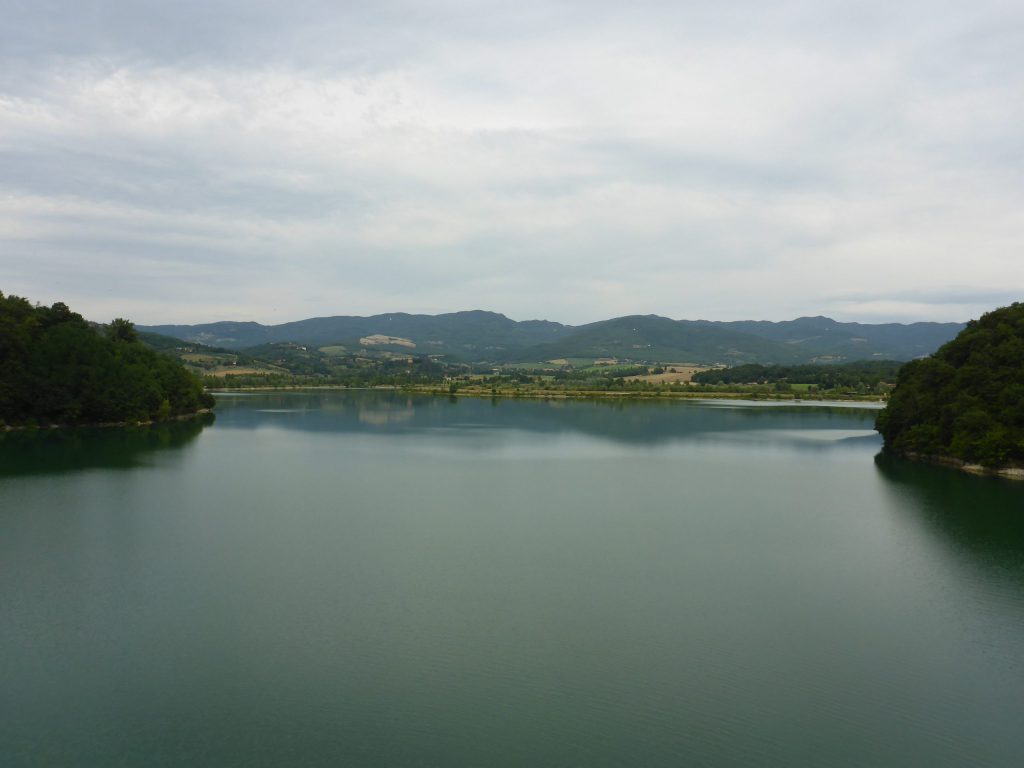 Next to lake Lago Di Bilancino …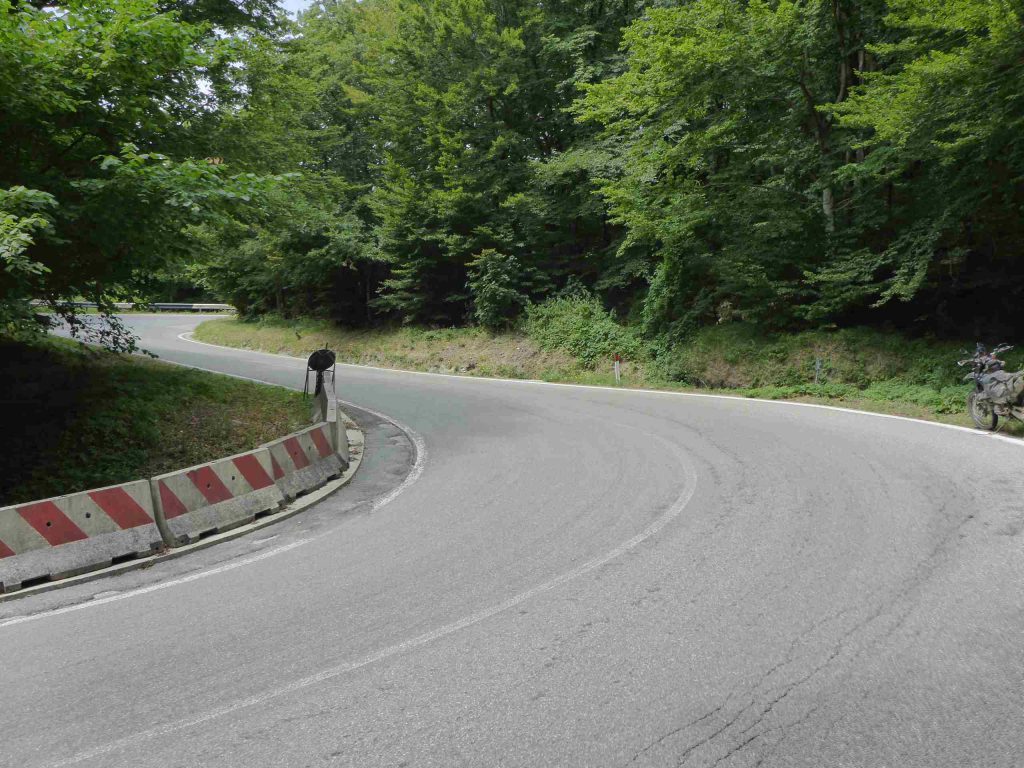 another fun road led us …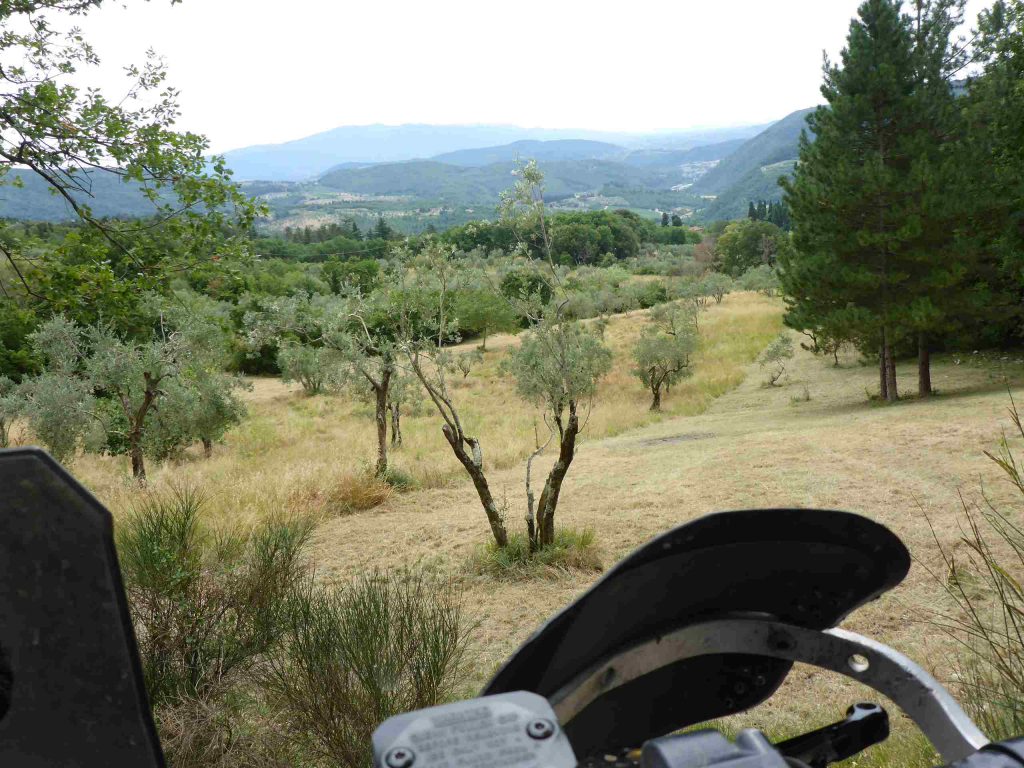 back again into …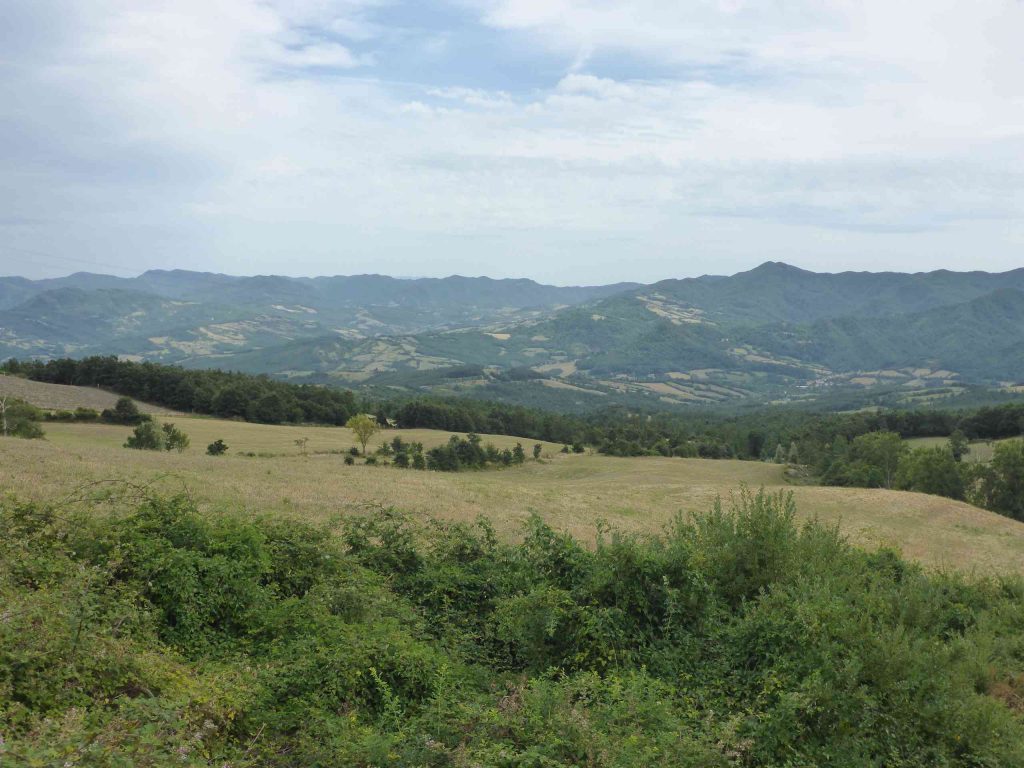 more scenic …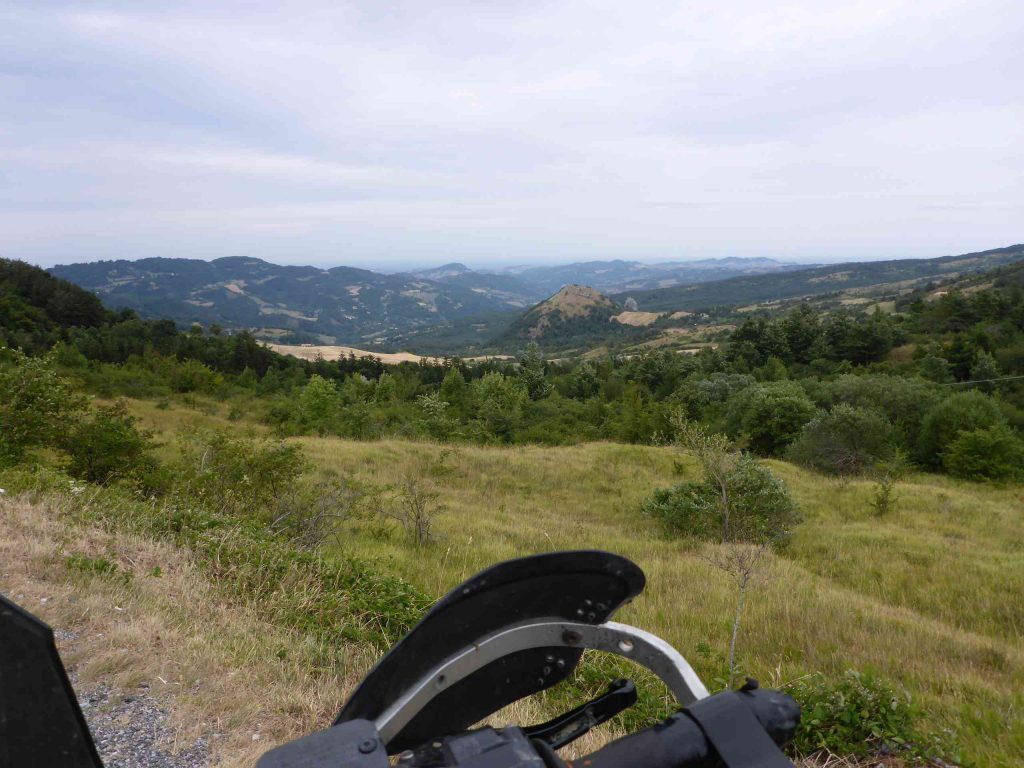 areas in the …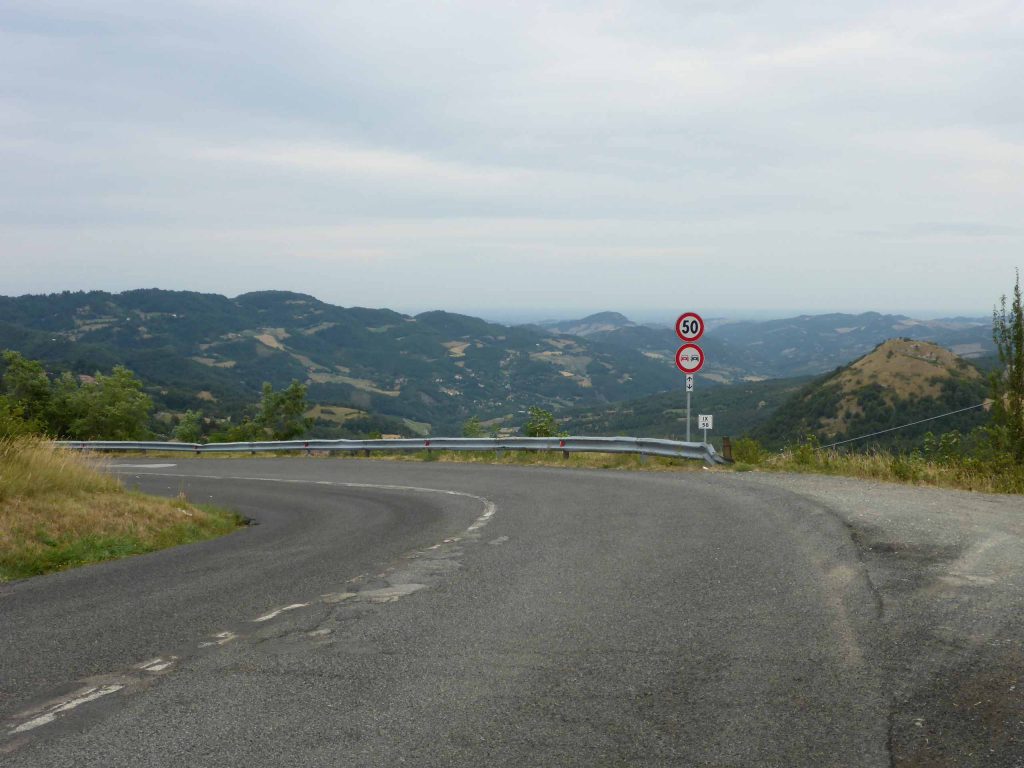 region of Bologna's…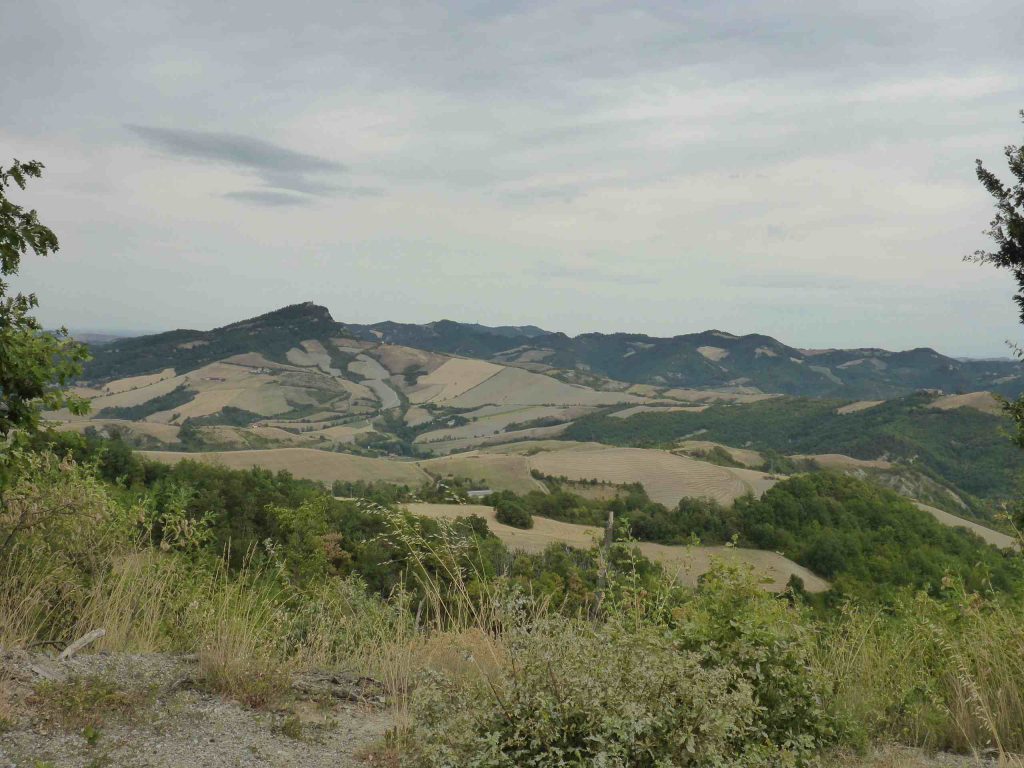 Appennines Mountains.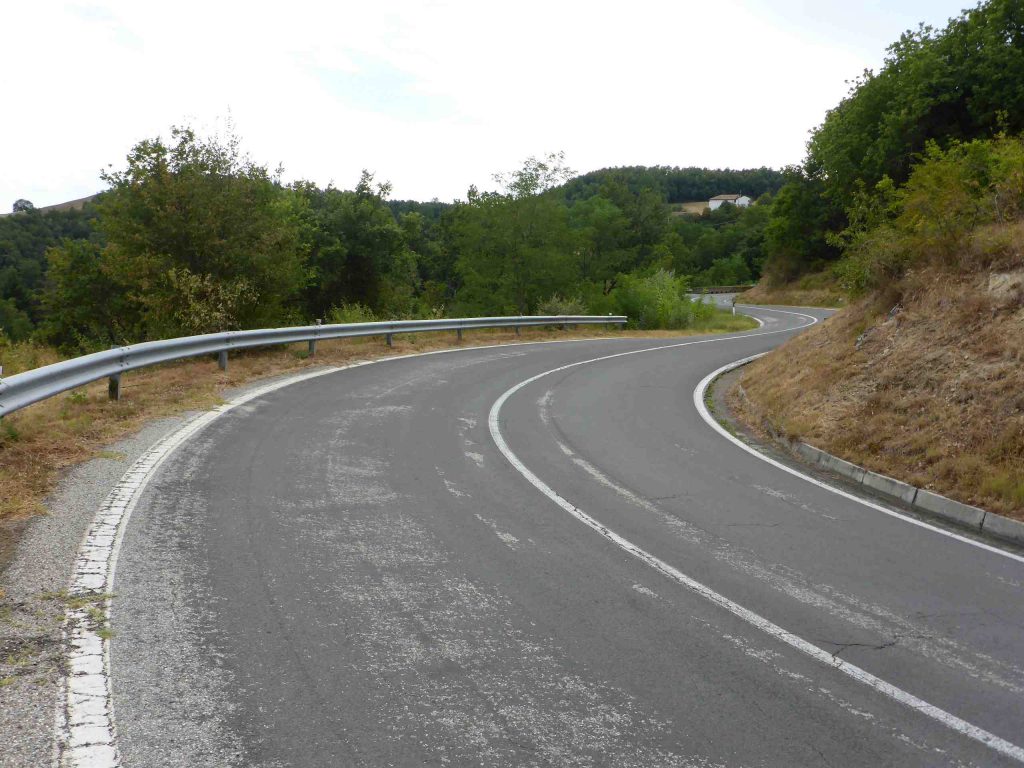 With the late afternoon of …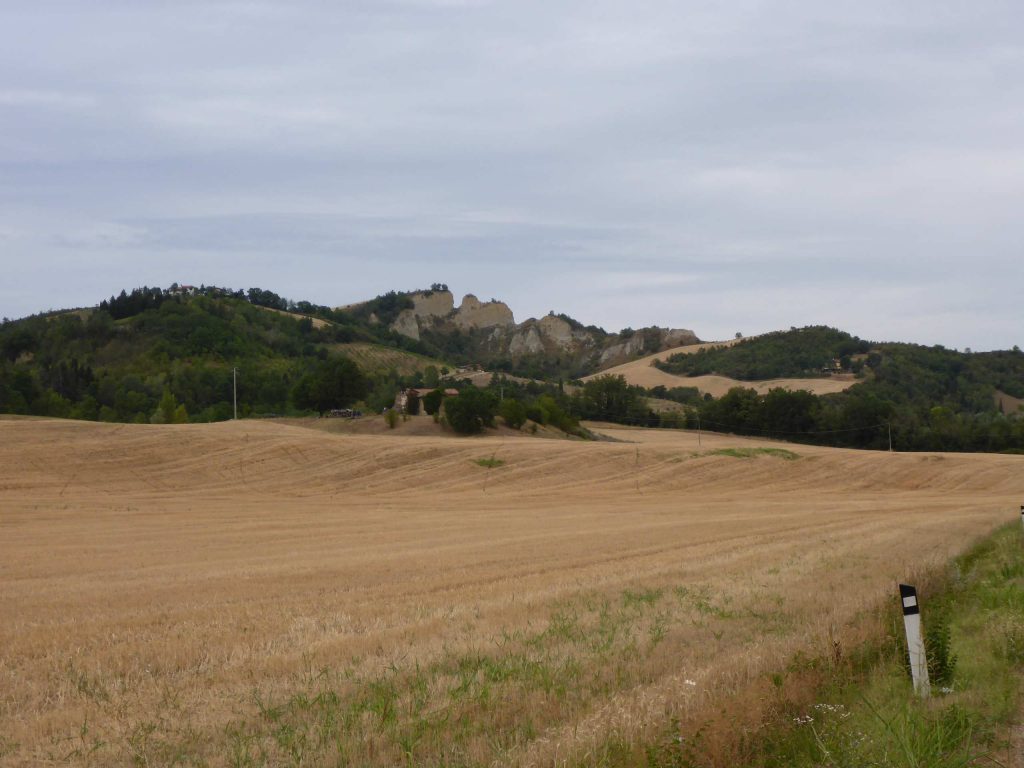 this cloudy day, it was time for finding a proper wild camping spot. Not far from the …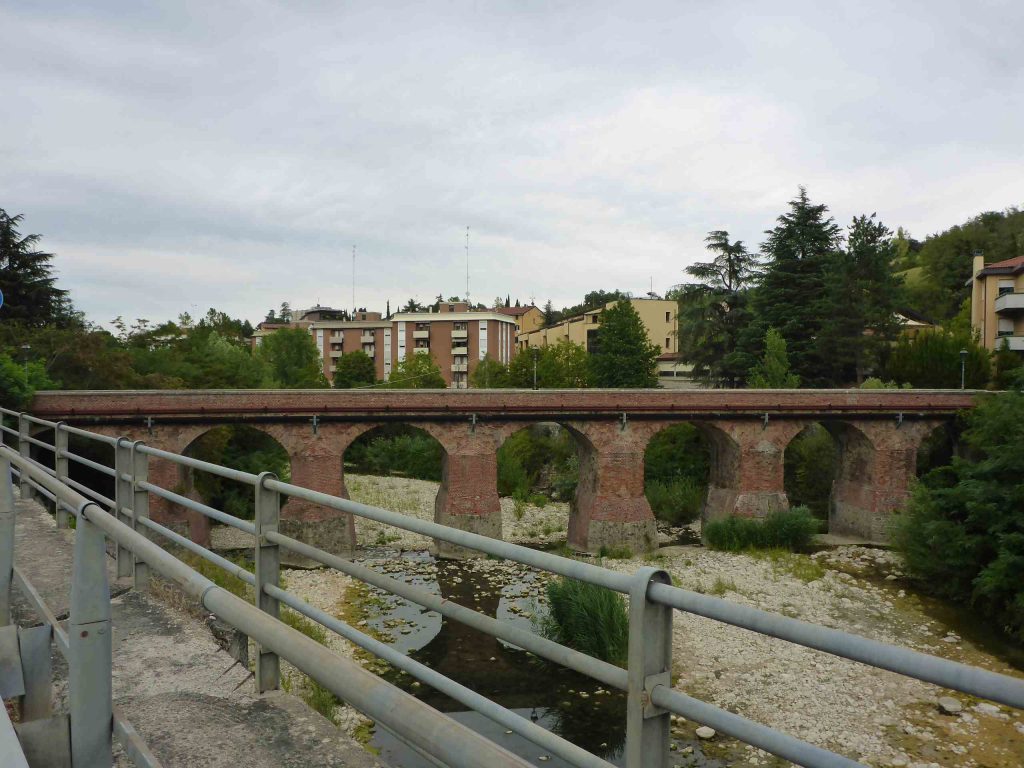 city Ferrara …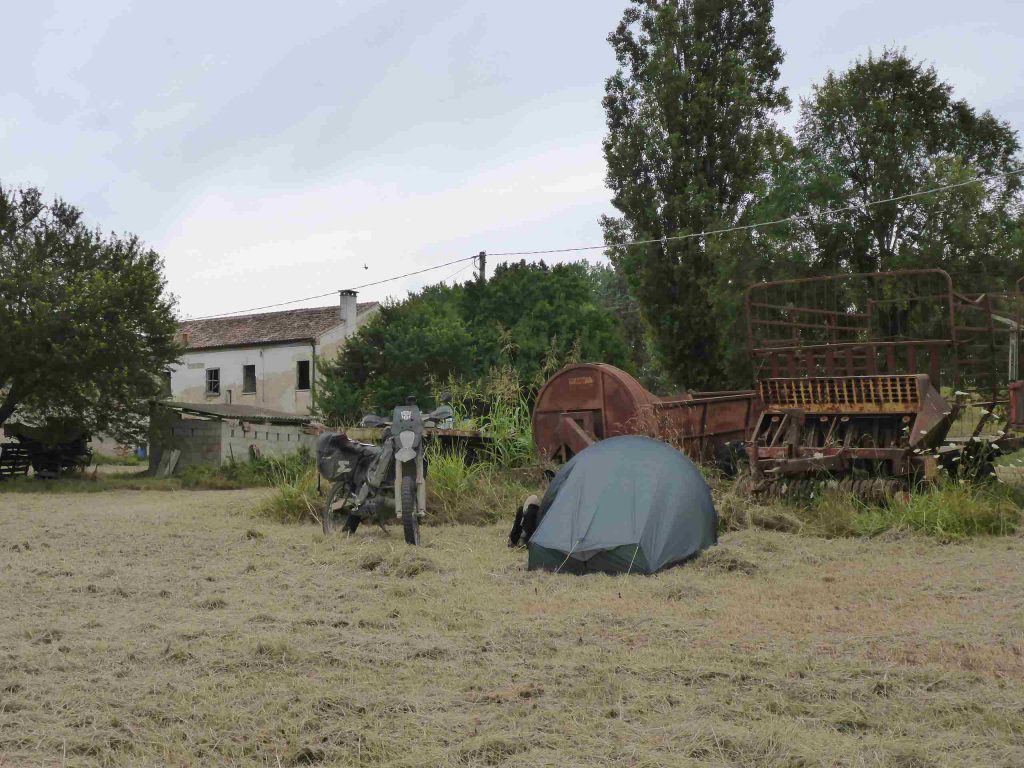 Чернотa and I found a …
great place for wild camping on a fresh mowed, but abandoned little farm property. Because I had some food provisions left, I decided …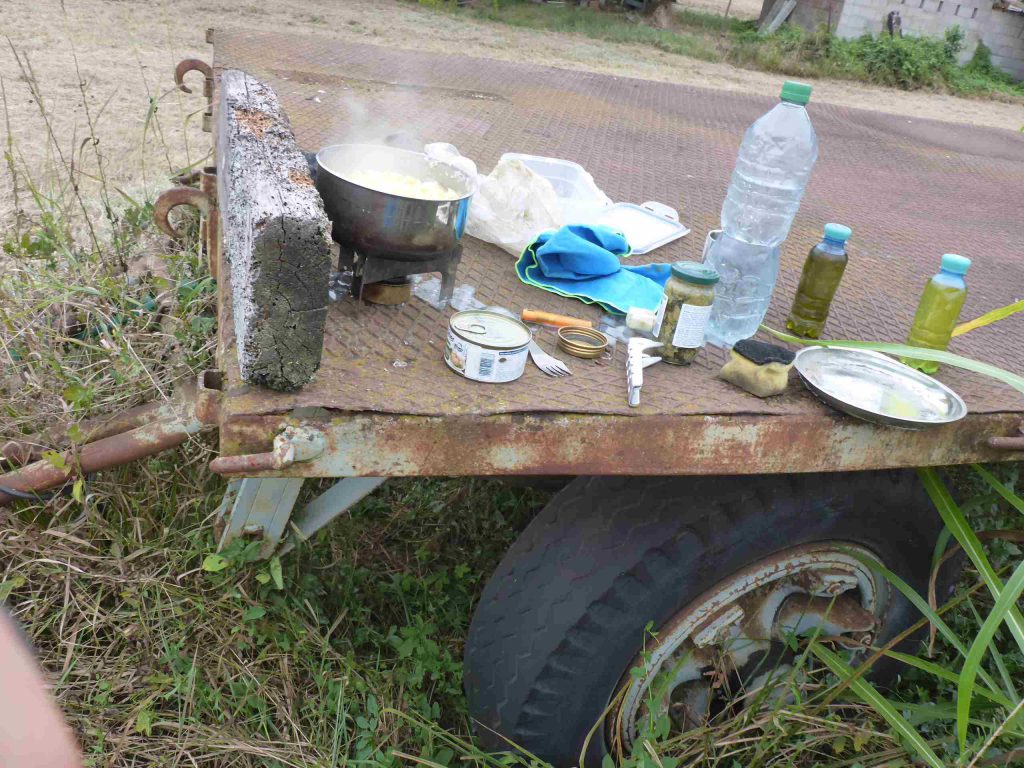 to cook some pasta. Whilst doing so, ….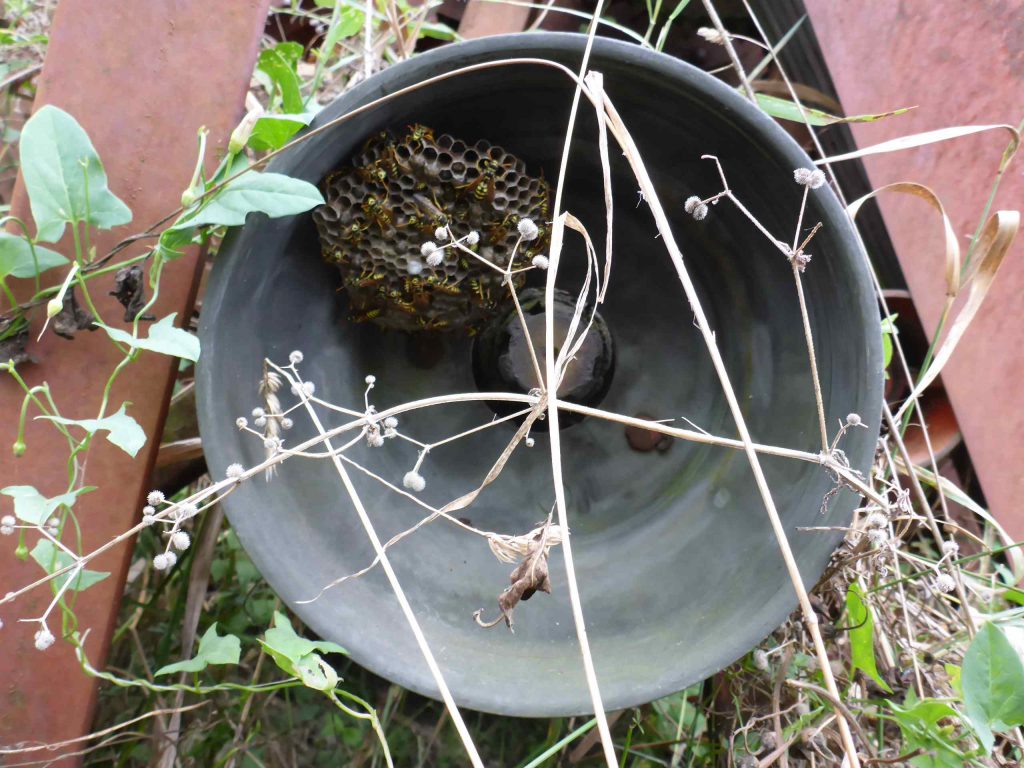 I recognized the humming of a wasp-nest, which was built into the power transmission coupling of the tractor-trailer, on which I was preparing my meal. But luckily, the wasps were harmless. After 25 minutes …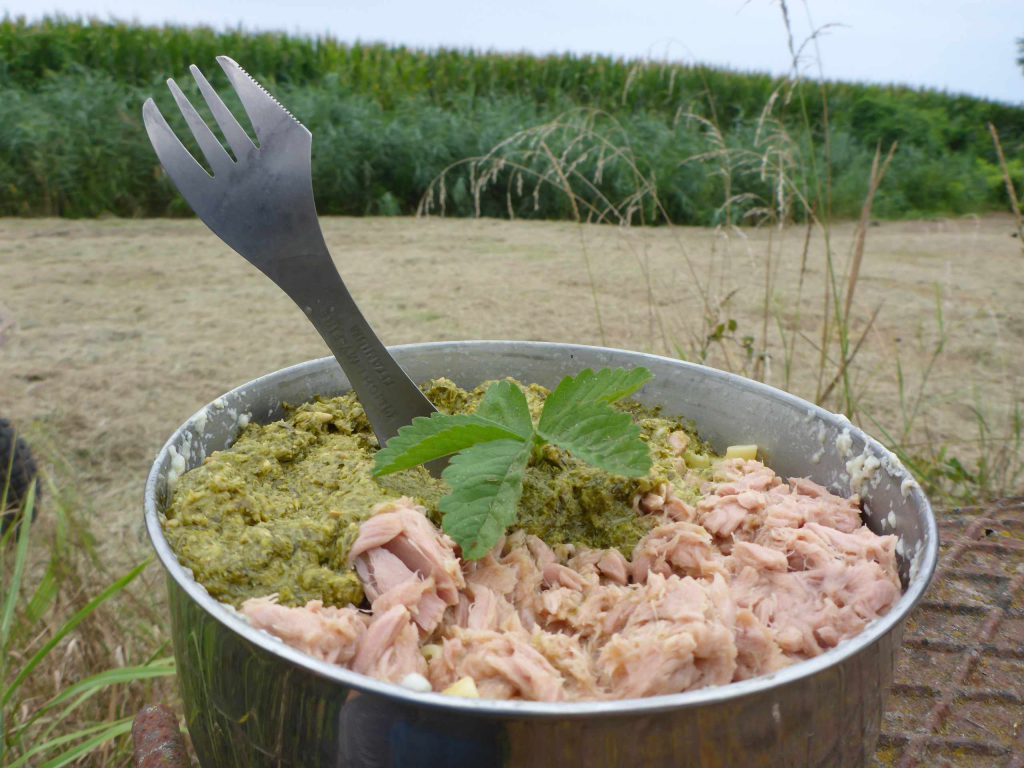 the meal was ready. I sat myself down on the …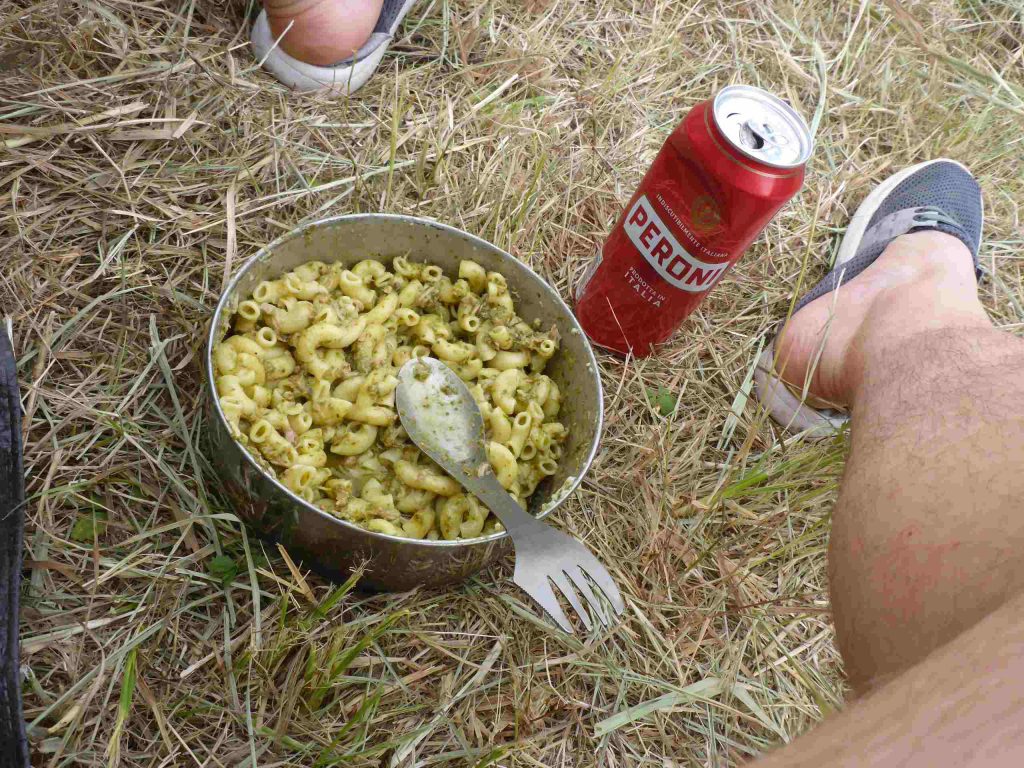 soft grass right in front of the tent and enjoyed the big portion pasta with a can of Italian beer aside. After the meal and the kitchen work, I used the spare time for continuing reading on in my Sci-fi book.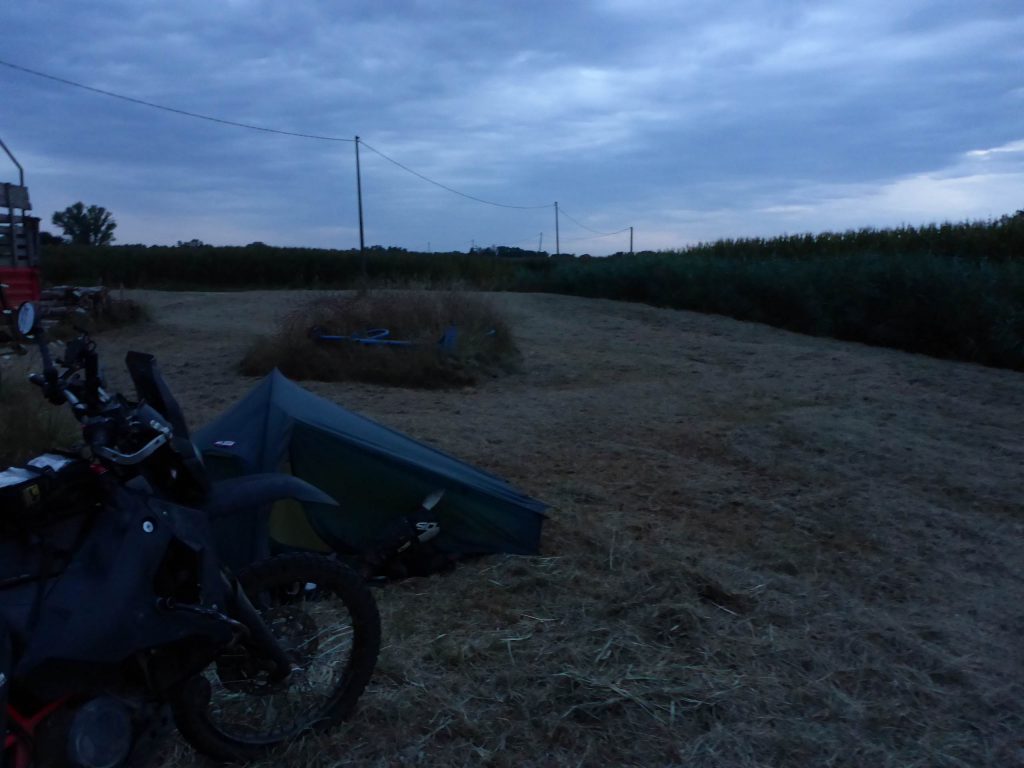 Around 9 PM, daylight still hadn't faded, but tiredness overwhelmed me and I went into my cozy sleeping bag. 🥱
Total covered distance along this riding day: 350 km or 220 mi.
To be continued.