"DOLO'S AGAIN"
This day of "The Breakdown Ride" led my black beauty and me from the flat Italian plains near the river "Po" right into the Dolomite Mountains, and further to my homeland country Austria. I've ridden the "Dolo's" a few times during the last years, and each time they proof being a true riding highlight. This time was no exception. But have a look at yourself …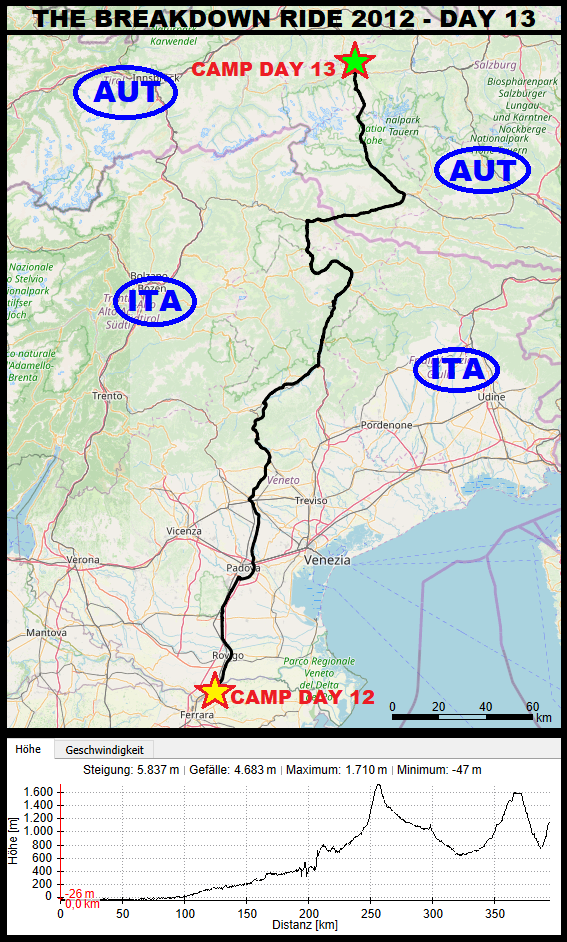 "*Tap, tap, tap* *tweet, tweet* *Tap, tap, tap*"
Woken up from a bird sitting and tweeting on the main rod of my tent, I …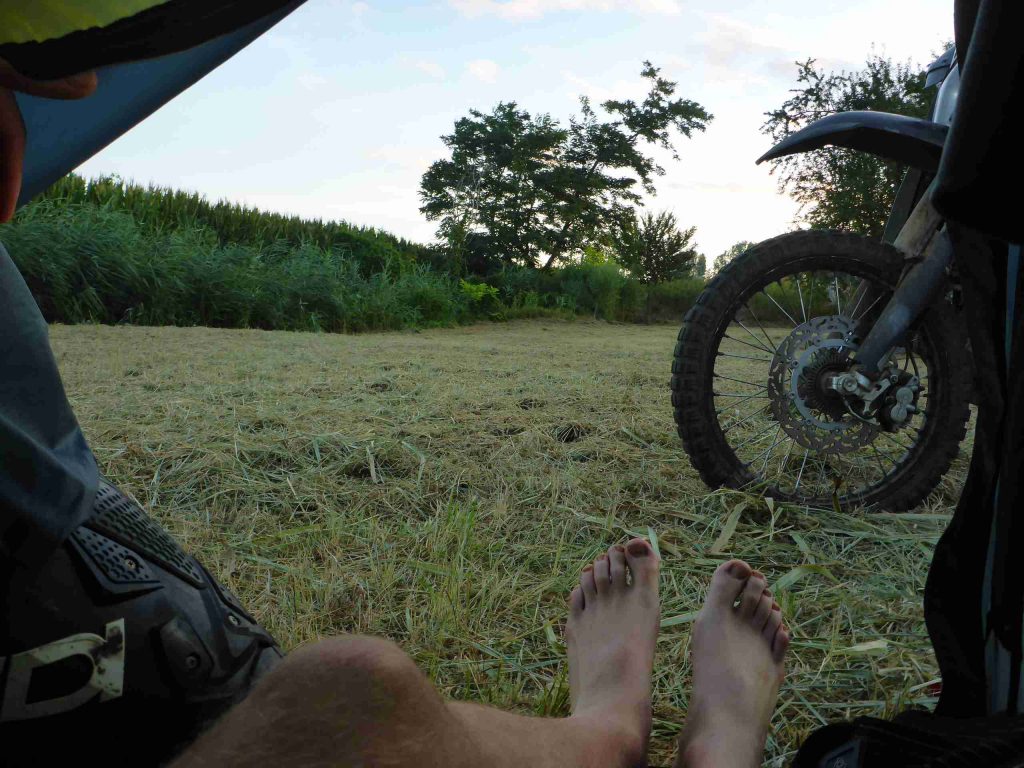 went up …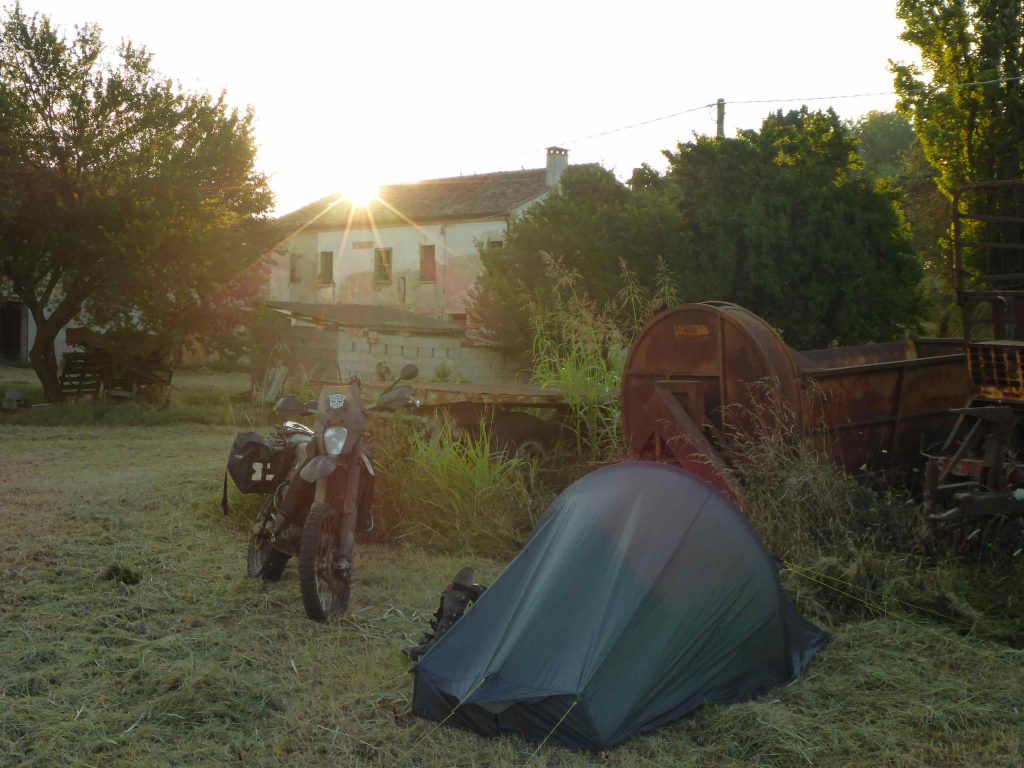 with the sun. The night was quiet, here at this old abandoned farm somewhere near Italy's the biggest river "Po". When I was ready with the morning tasks, it was time to leave this nice camping spot. First Чернотa …
and I followed a few kilometers the river and …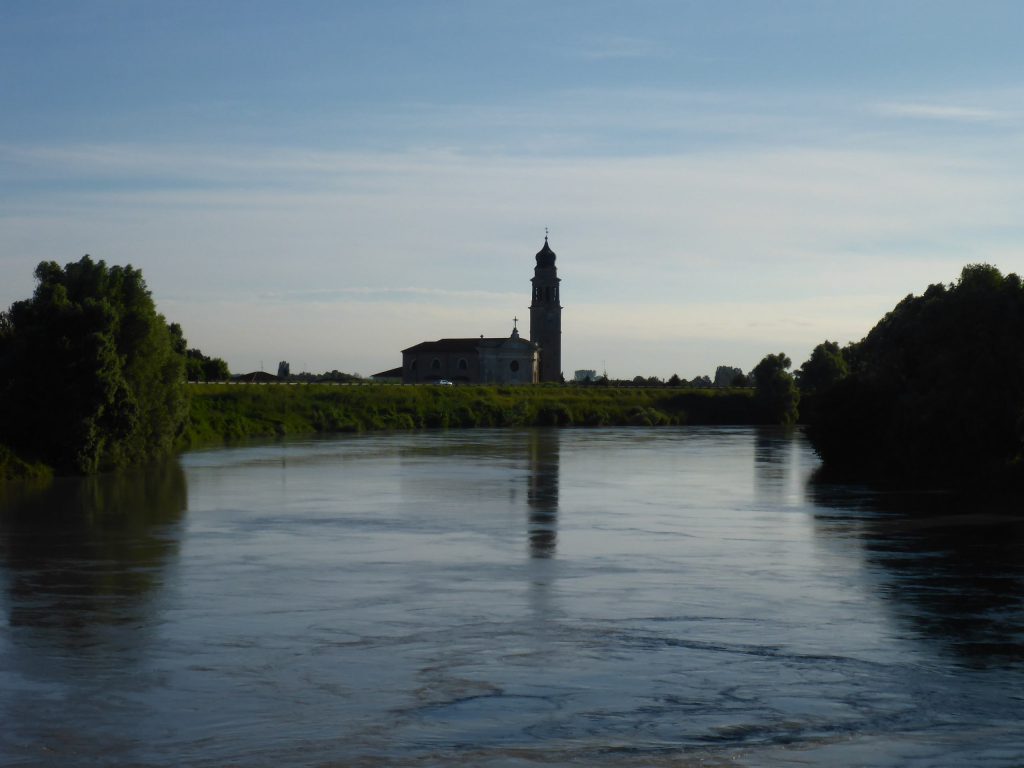 its sidearms, before the first …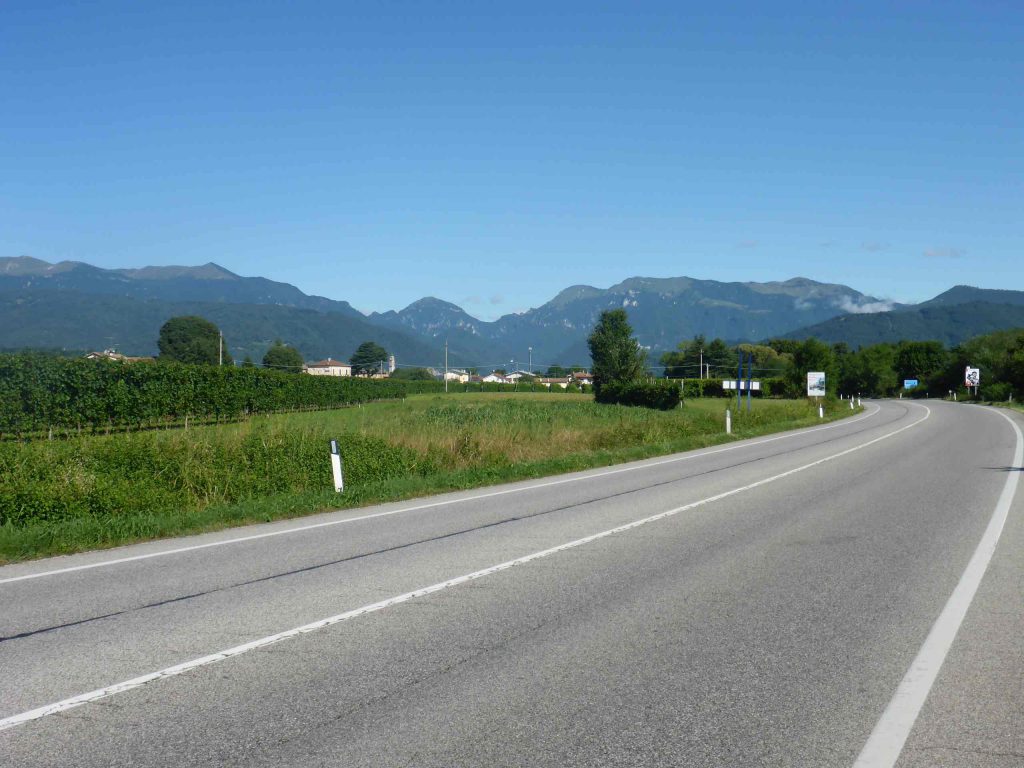 foothills of the mighty Northern Italian Alps appeared at the horizon.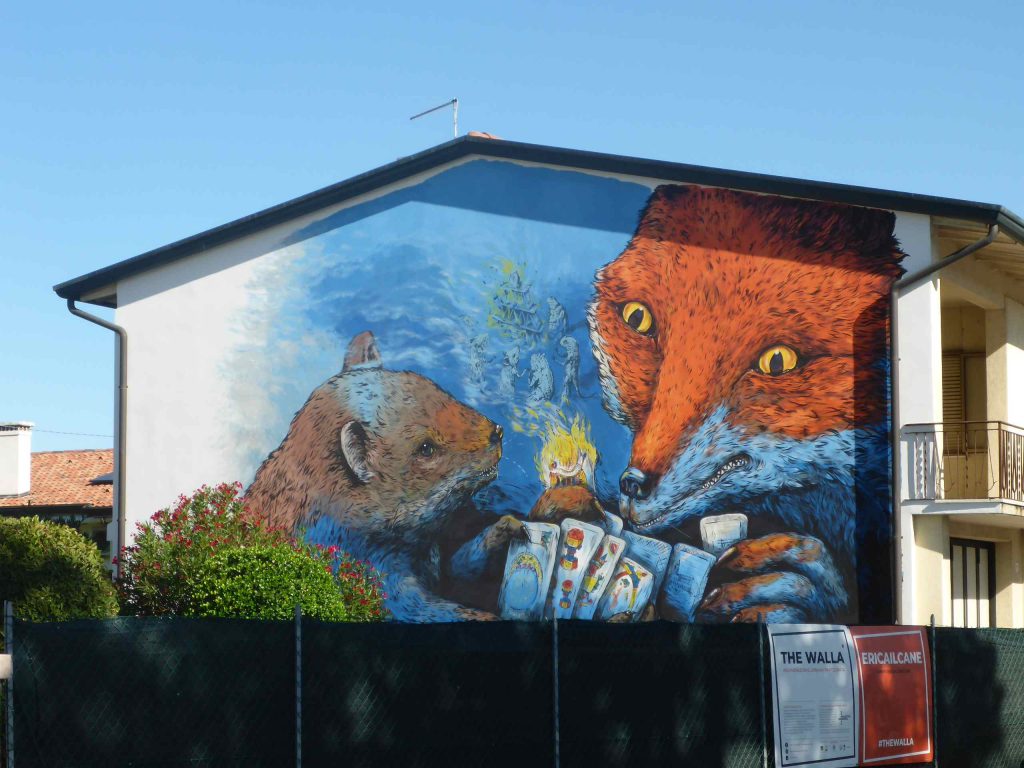 After the first 100 km or …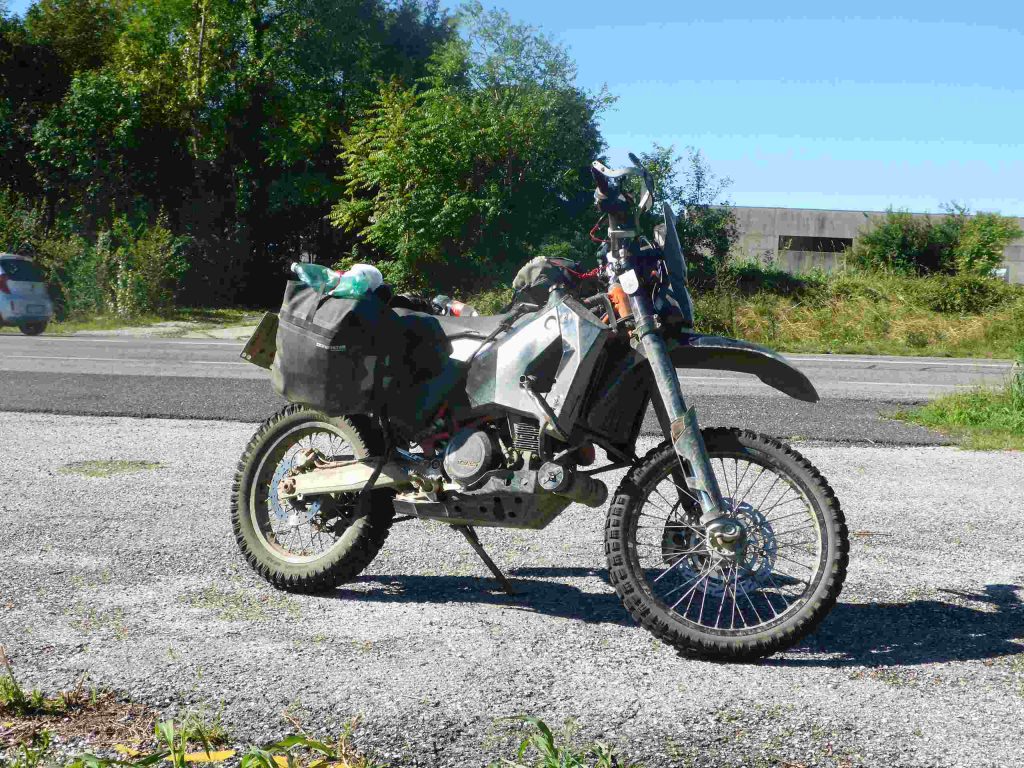 60 miles, it was time for having a snack for breakfast aside the road. Whilst munching one of my last cereal bars, I …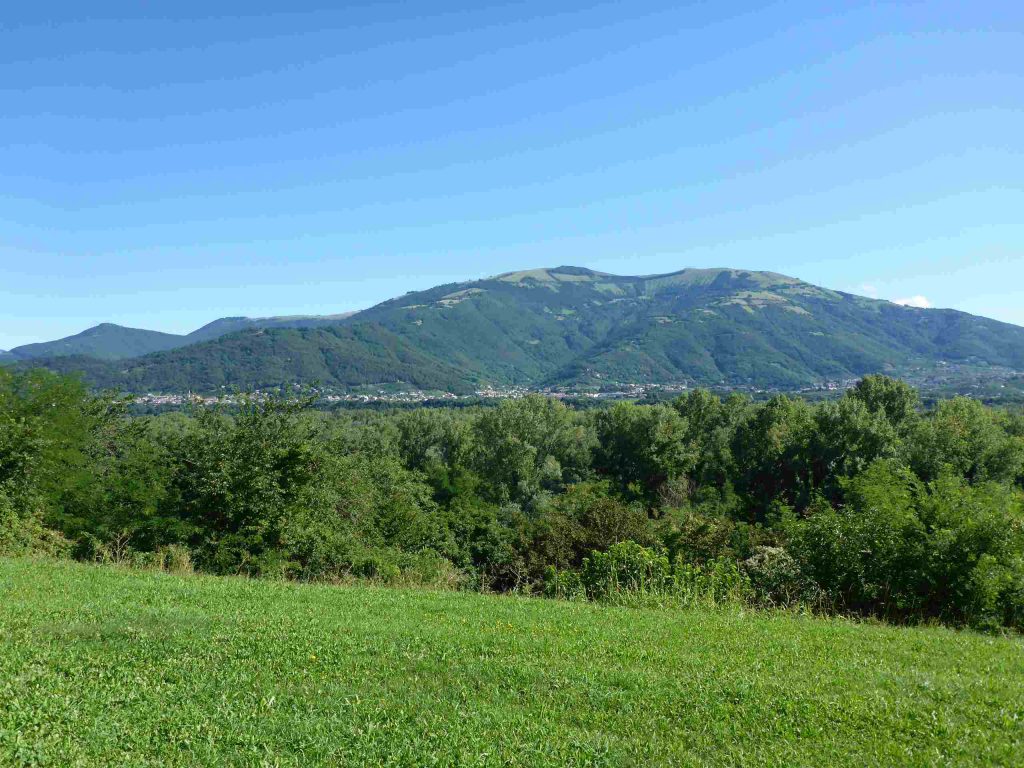 enjoyed the view over the lush green of the hill forests in the surrounding and …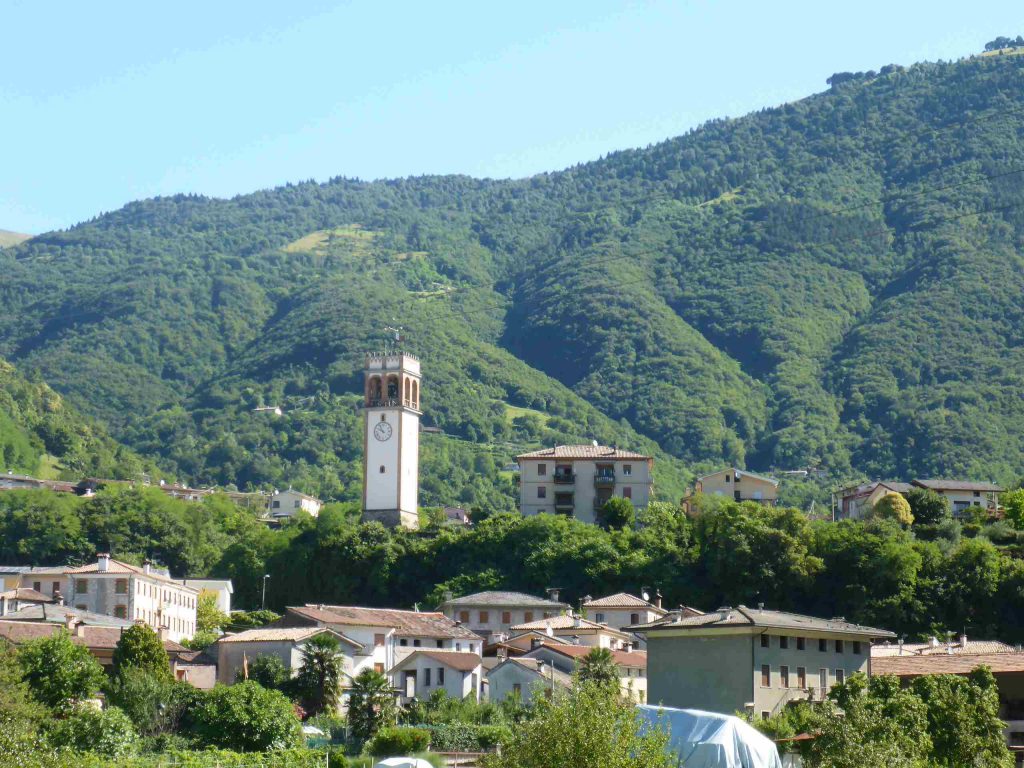 the view over a nearby Italian village. Afterwards, the ride continued and …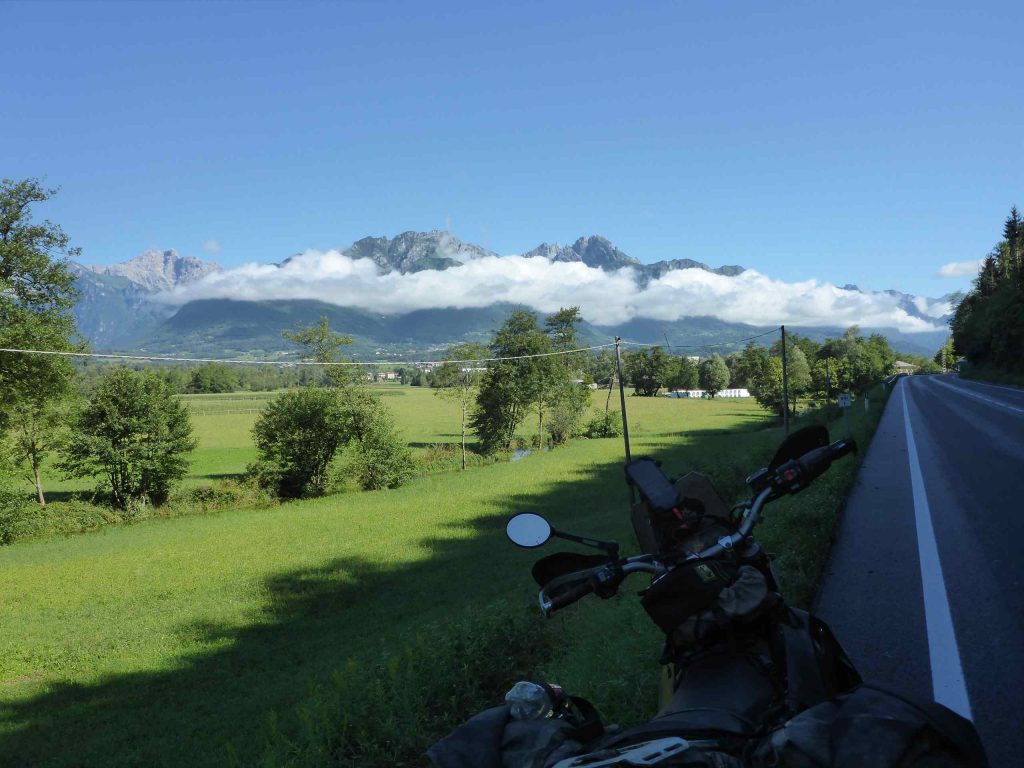 we reached the mountains. Following a valley, …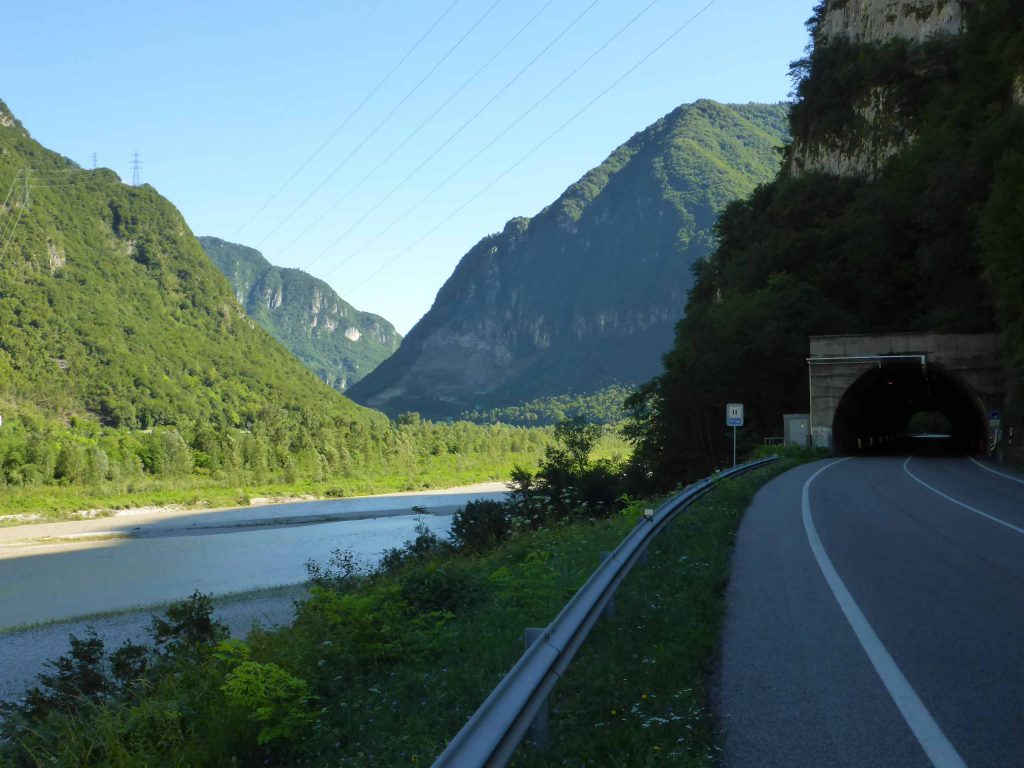 formed by the impressive …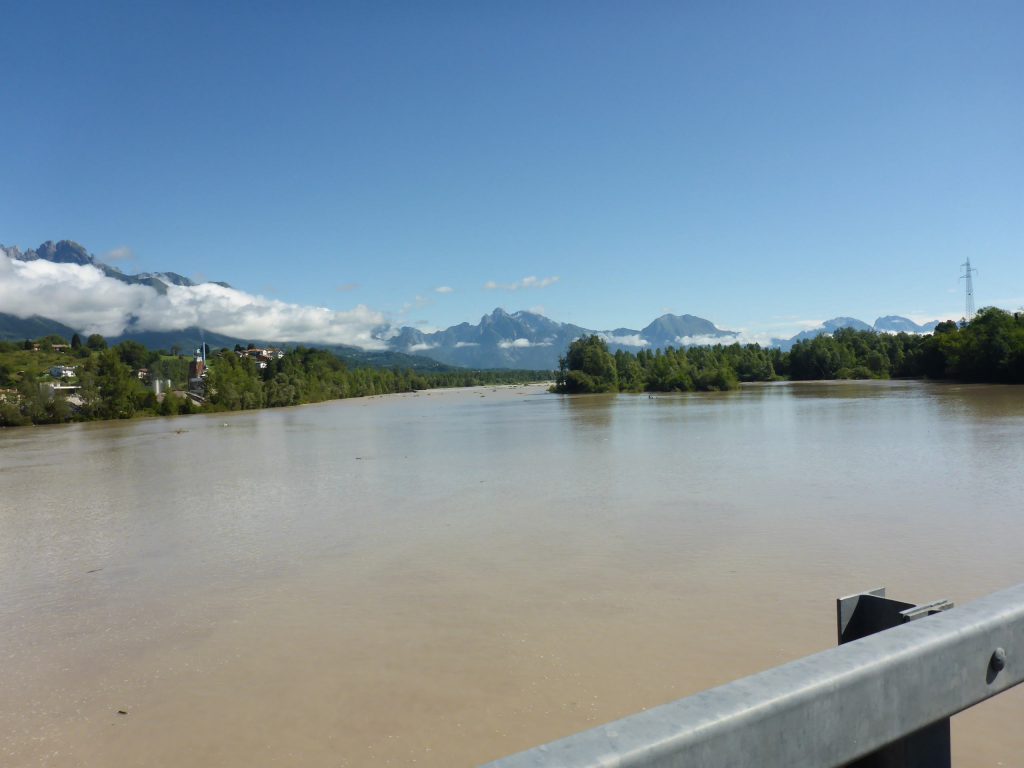 broad Piave-River, it didn't take us long, until we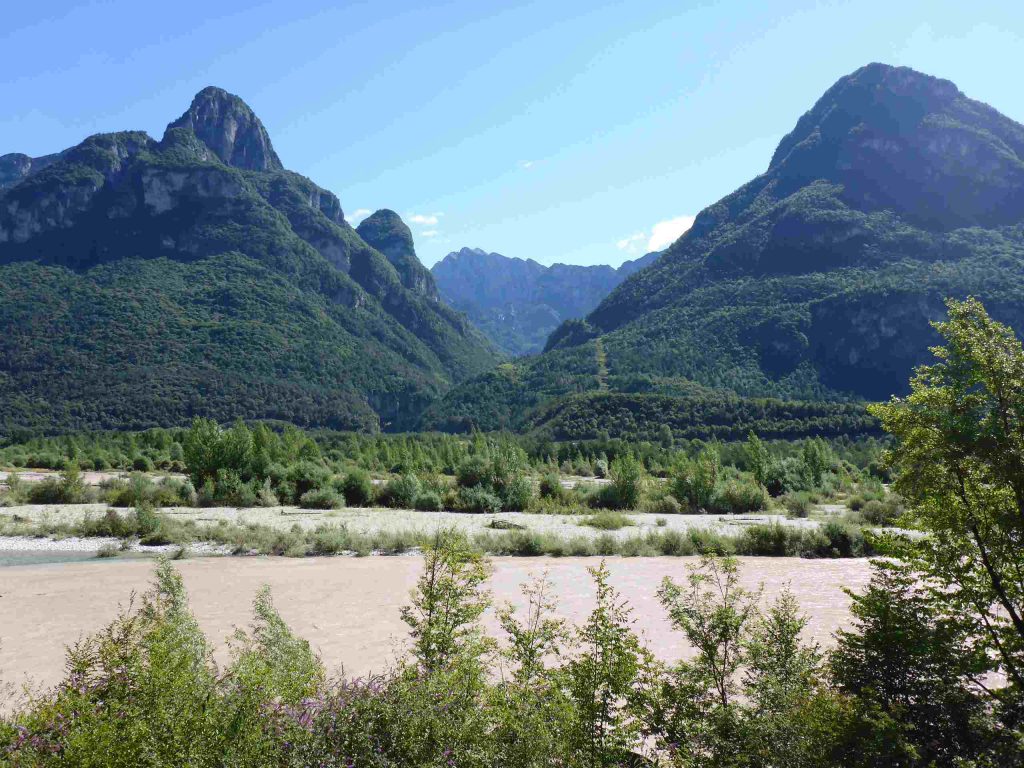 saw the first …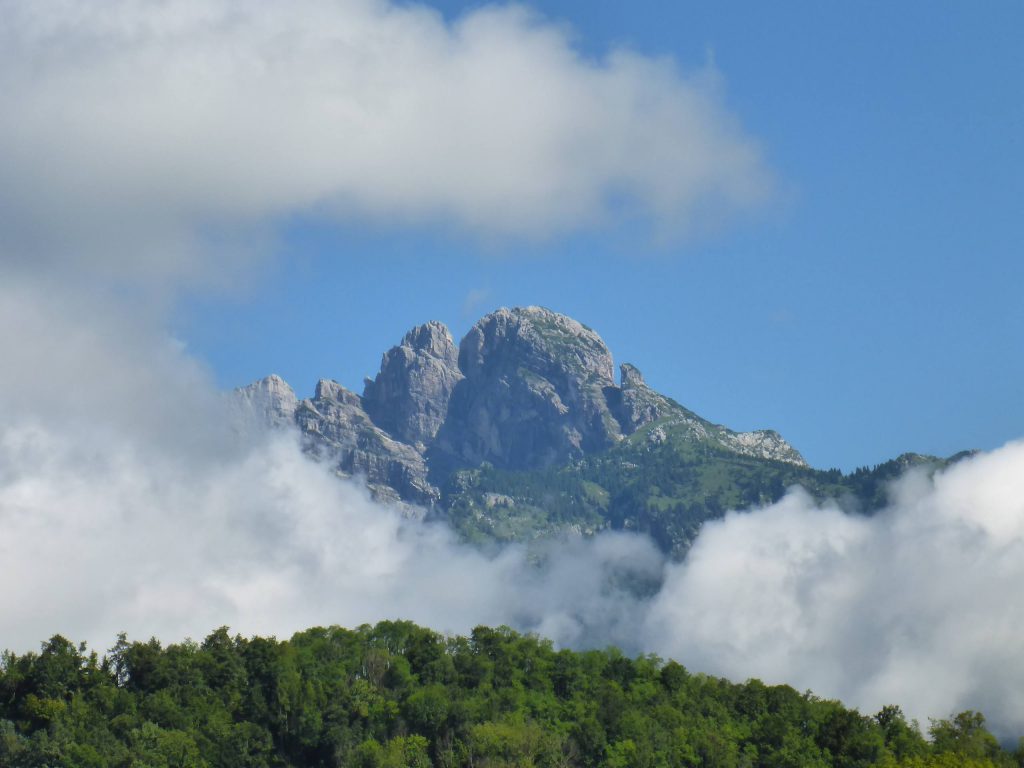 chalk chimneys of the Dolomite Mountains. Whilst …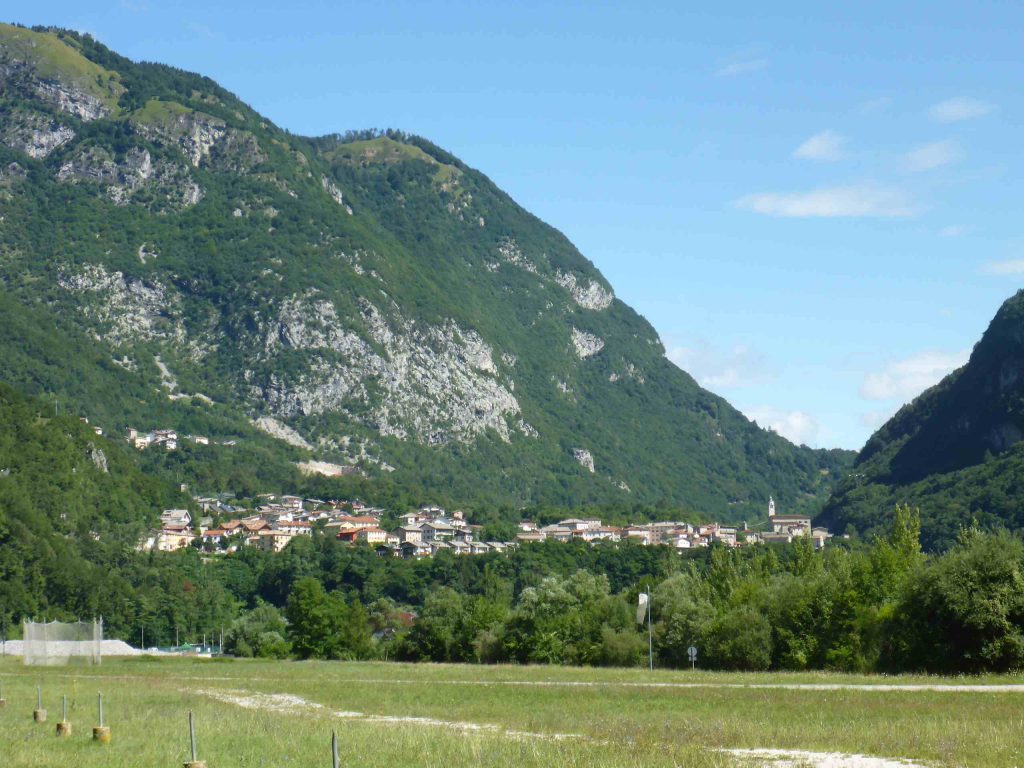 cruising along the swift but snaky valley, we suddenly …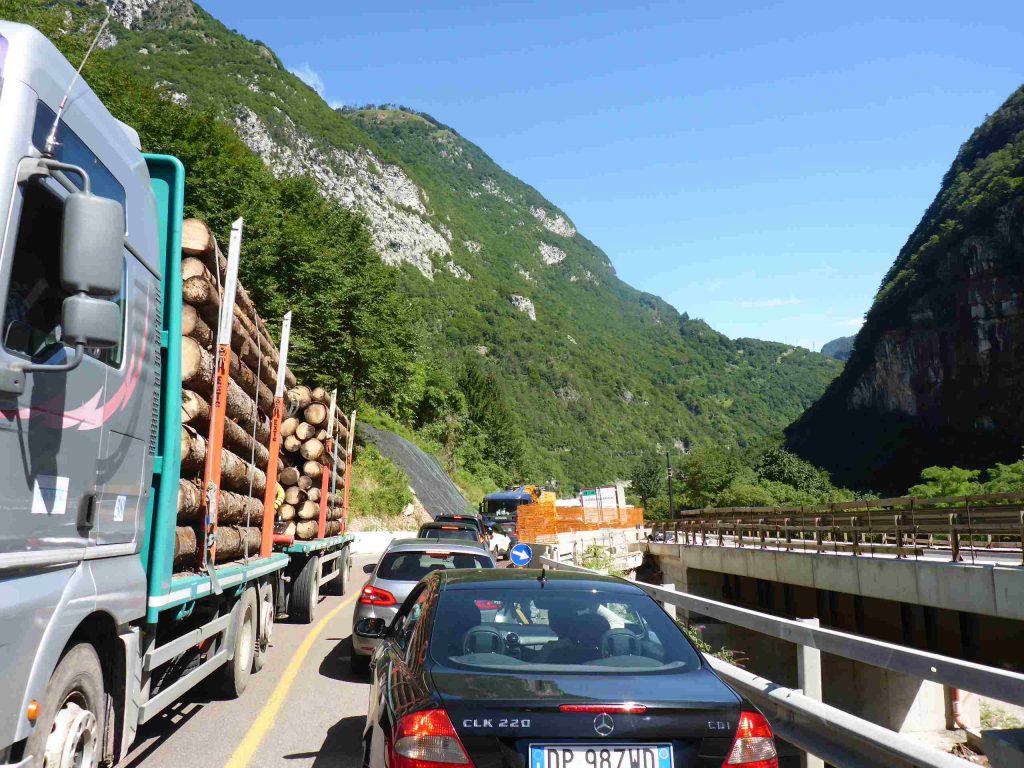 had to a stop. Due to constant oncoming traffic, I wasn't able to pass the traffic jam in front of a constructions site. Yes, sometimes you have to wait too, no matter if being an agile motorcyclist or not. Luckily, despite the sunshine the temperatures were calm, and the wait just took us about fifteen minutes, till the queue started moving.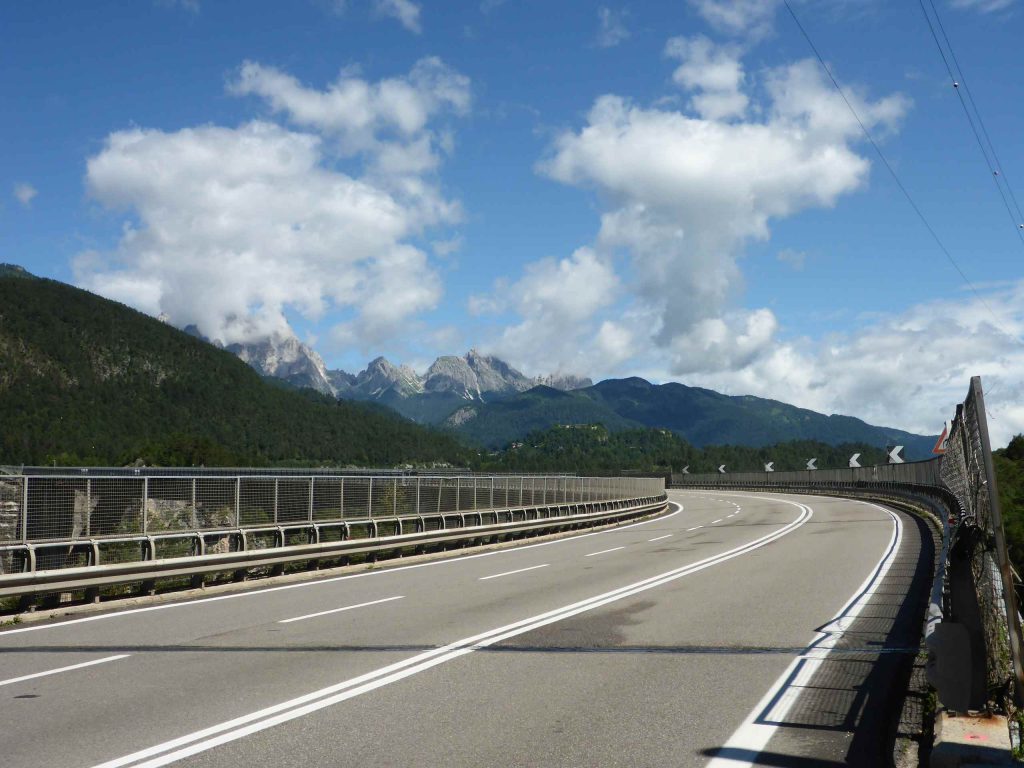 At the "Ponte Cadore"-bridge I had to stop for making a more detailed picture of …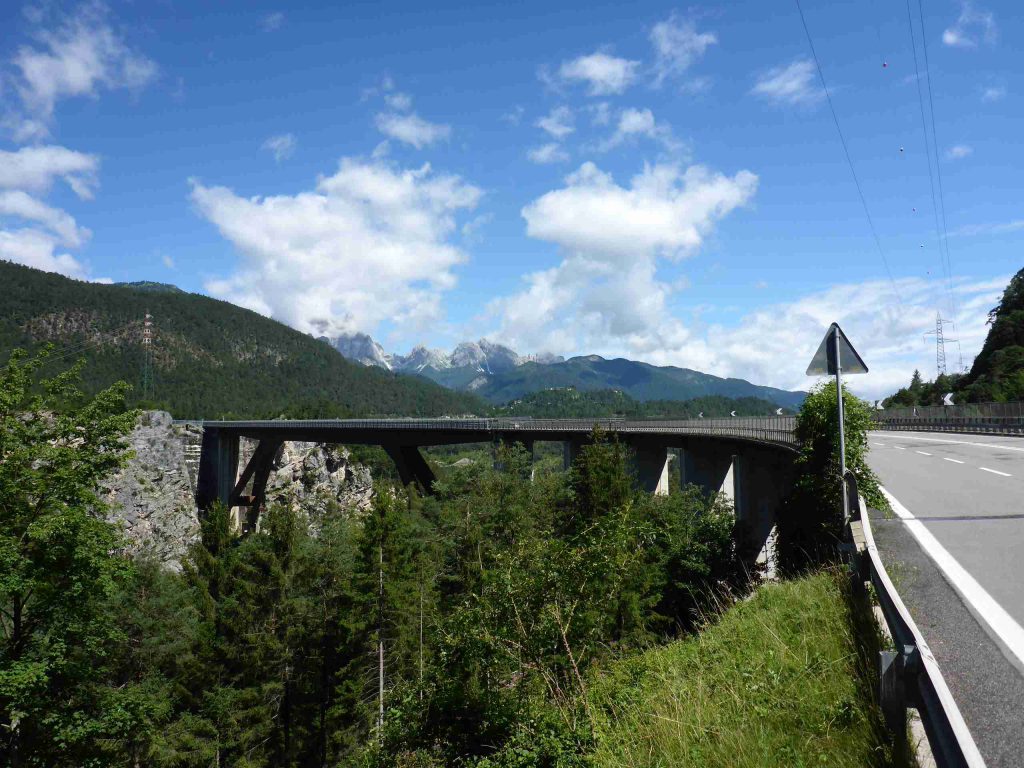 the bridge itself, which offers a stunning sight of human construction ability. Now, Чернотa and I chased from one …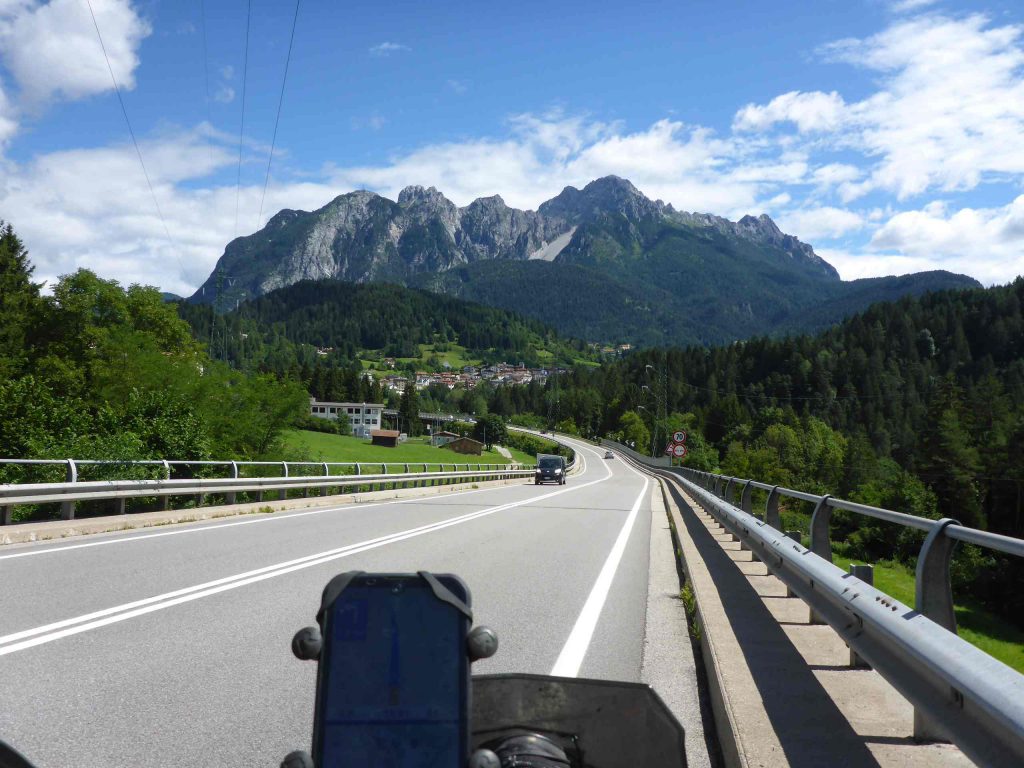 nice view …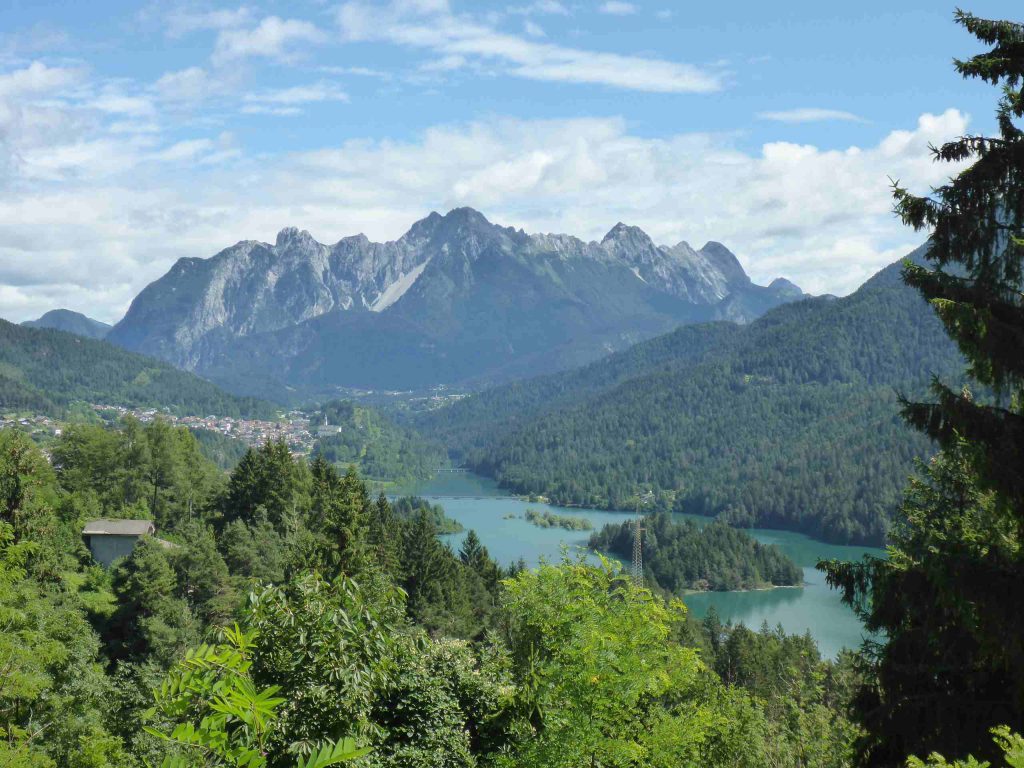 to another. At …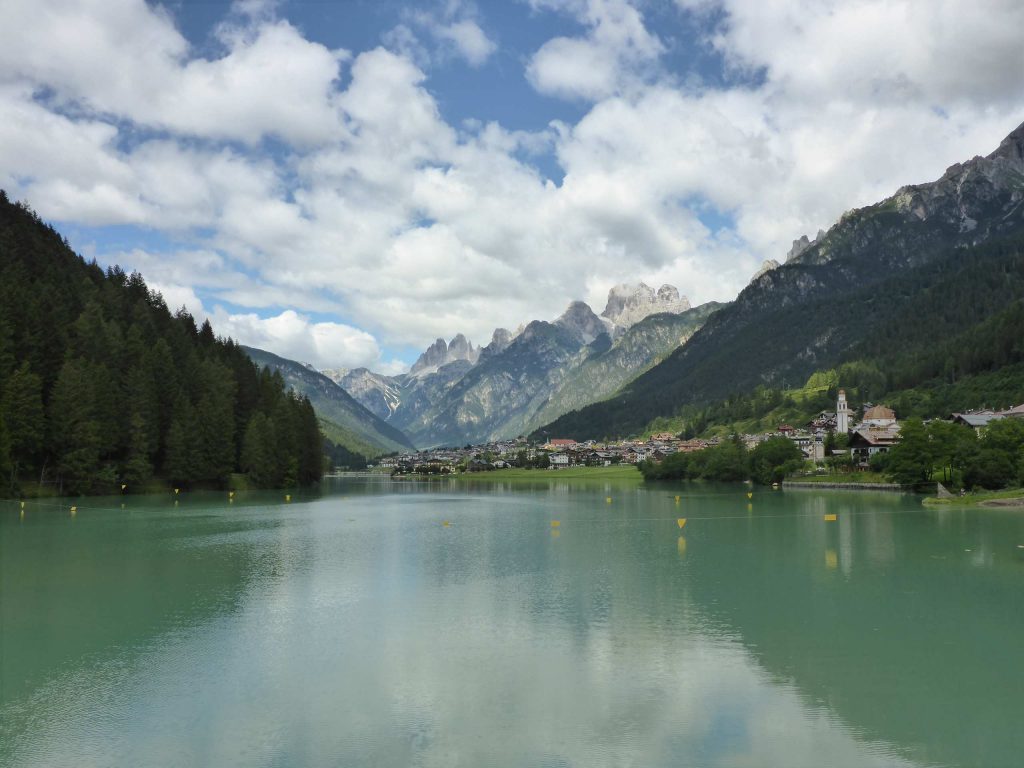 Lago di Santa Caterina it was time for a further stop. On one hand sight the lake panorama was a real eye-catcher, on the other hand side, the bright white water rushing down the …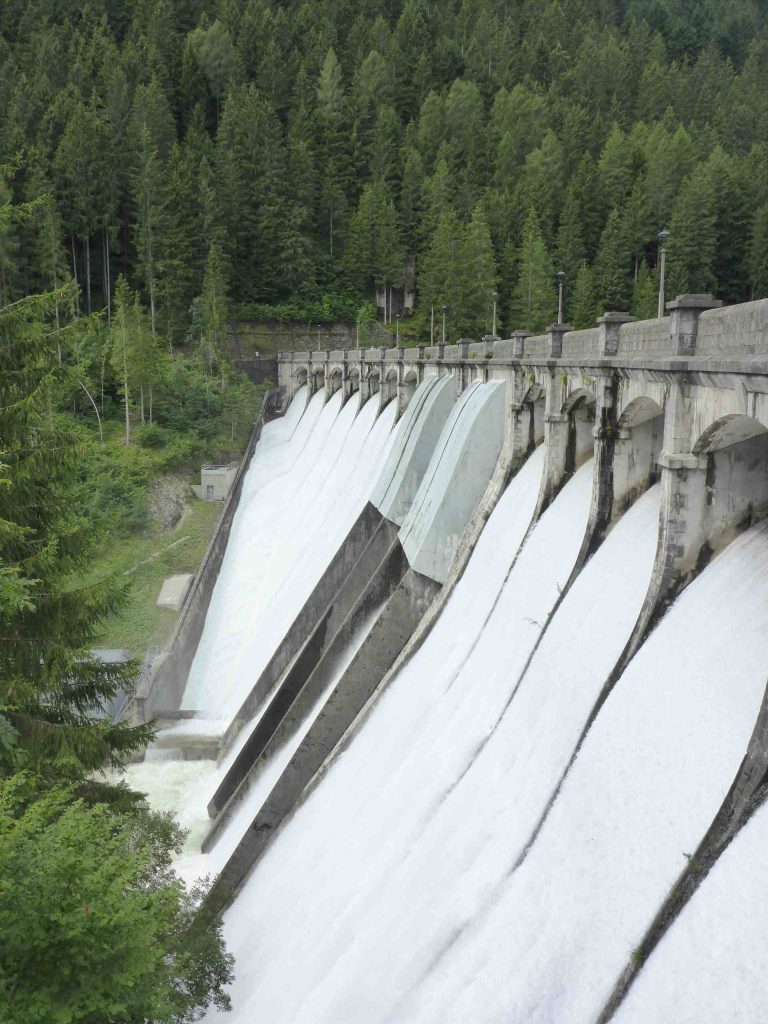 dam wall was also a spectacle. With gaining height …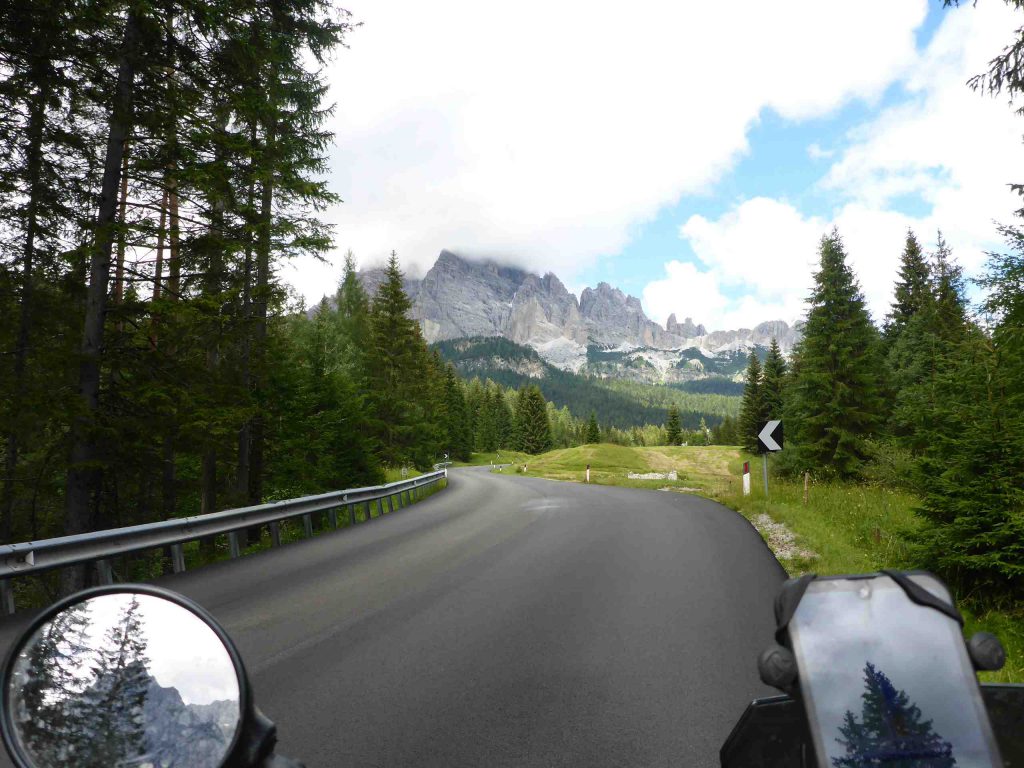 the terrain went more and more …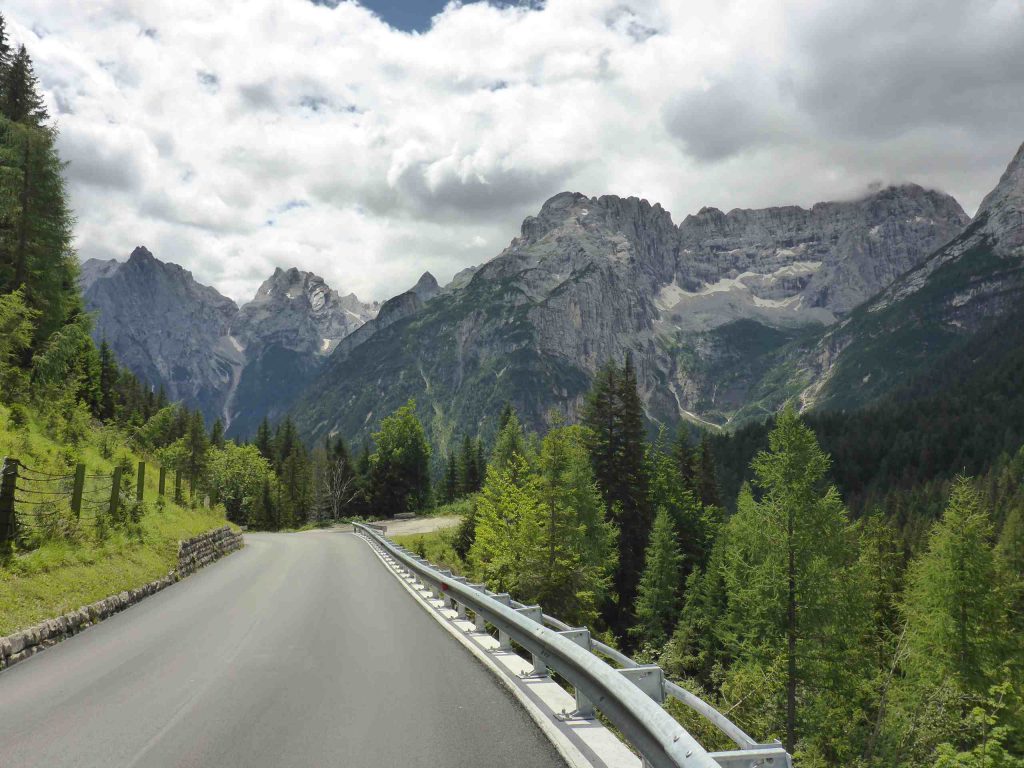 mountainous. We passed the …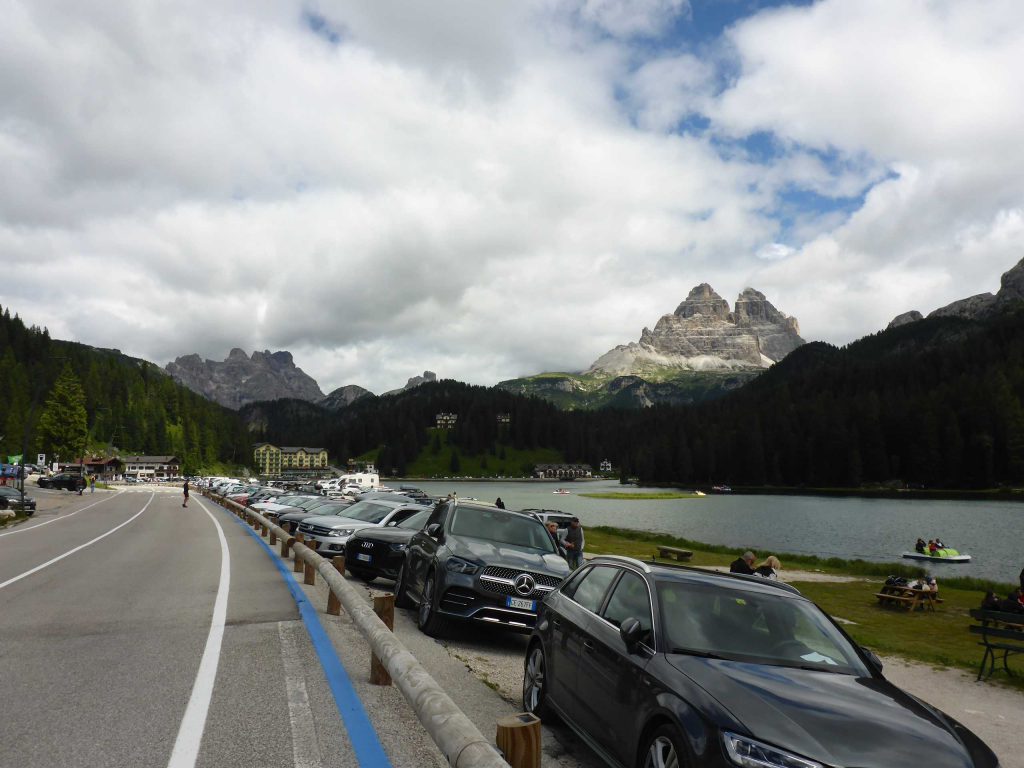 touristic lake "Lago di Misurina" at the feet of …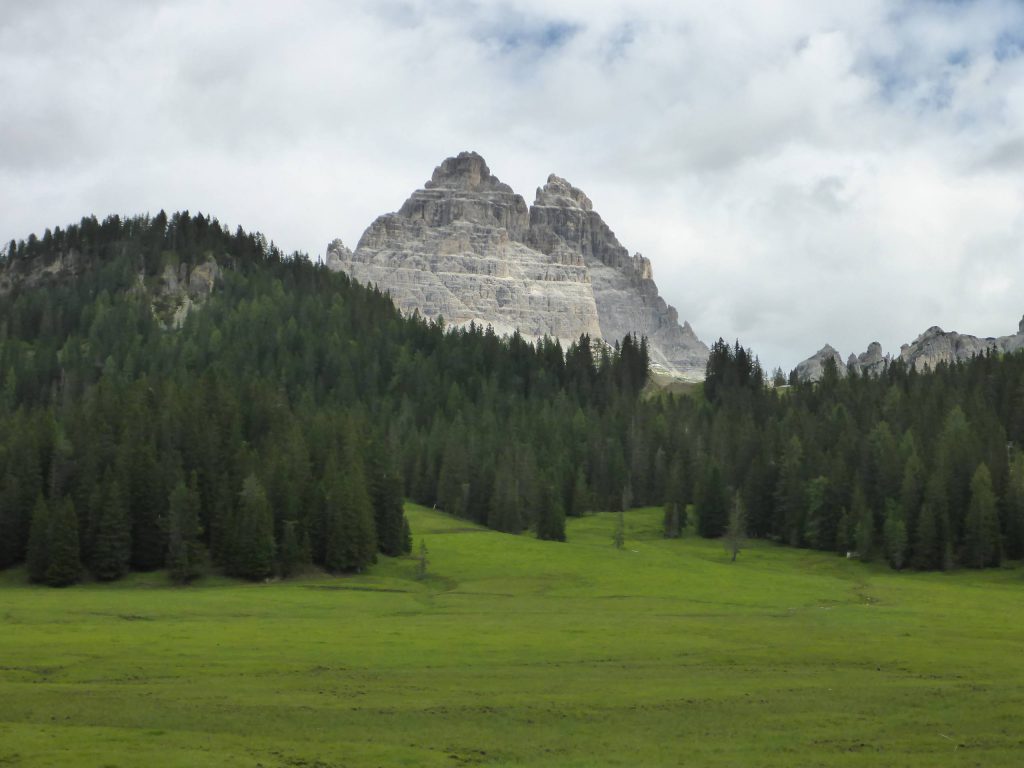 the "Cima Cadin di Rinbianco"-mountain and slowly started our descent into the north Italian district of South-Tirol.

I wasn't sure which photo of the next two I should finally use in the ride report, because both of them are nice ones. So I decided showing both of them: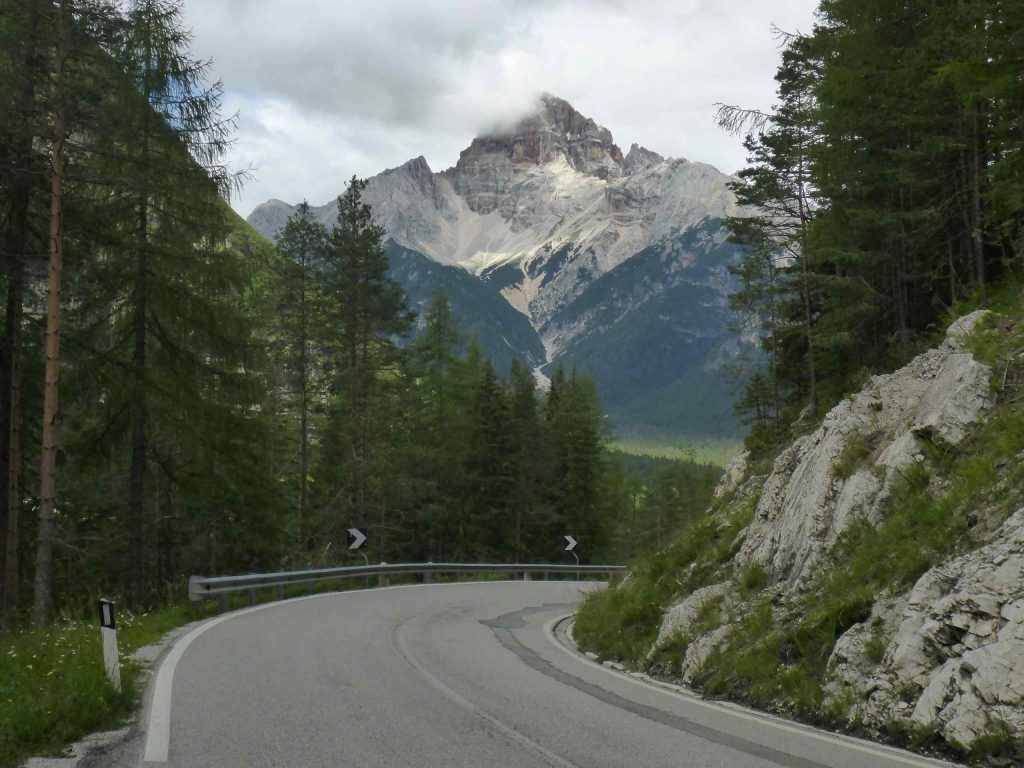 As you see, its the …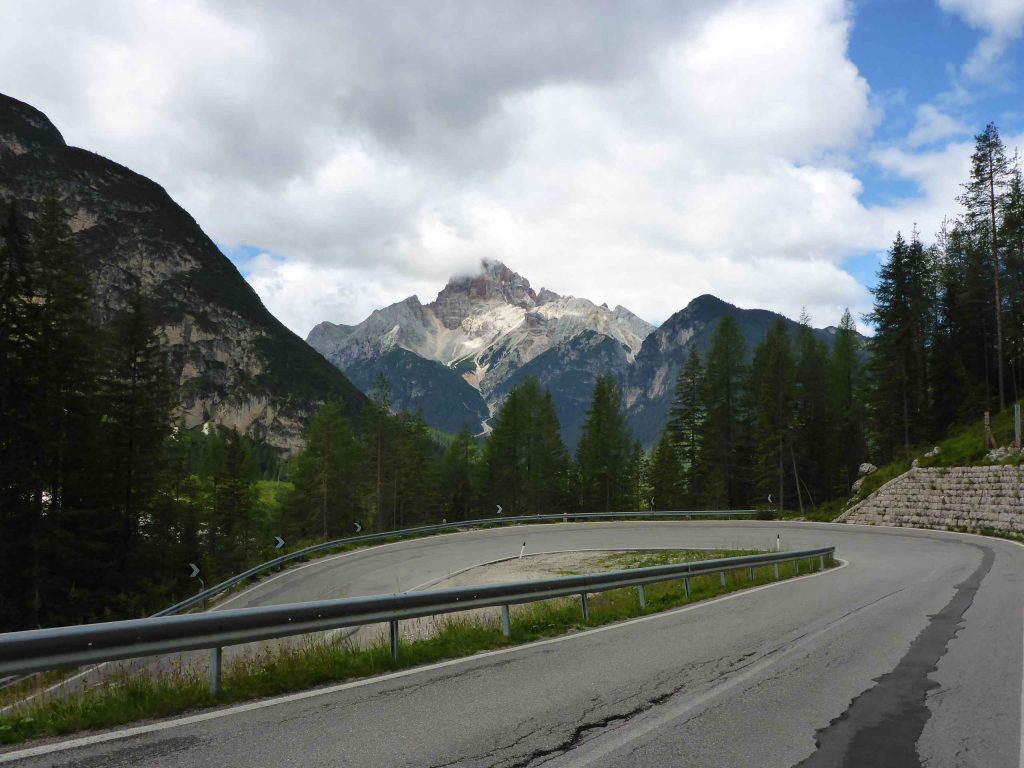 same mountainous theme with different views. I like em both. ^_^
When Чернотa and I arrived in…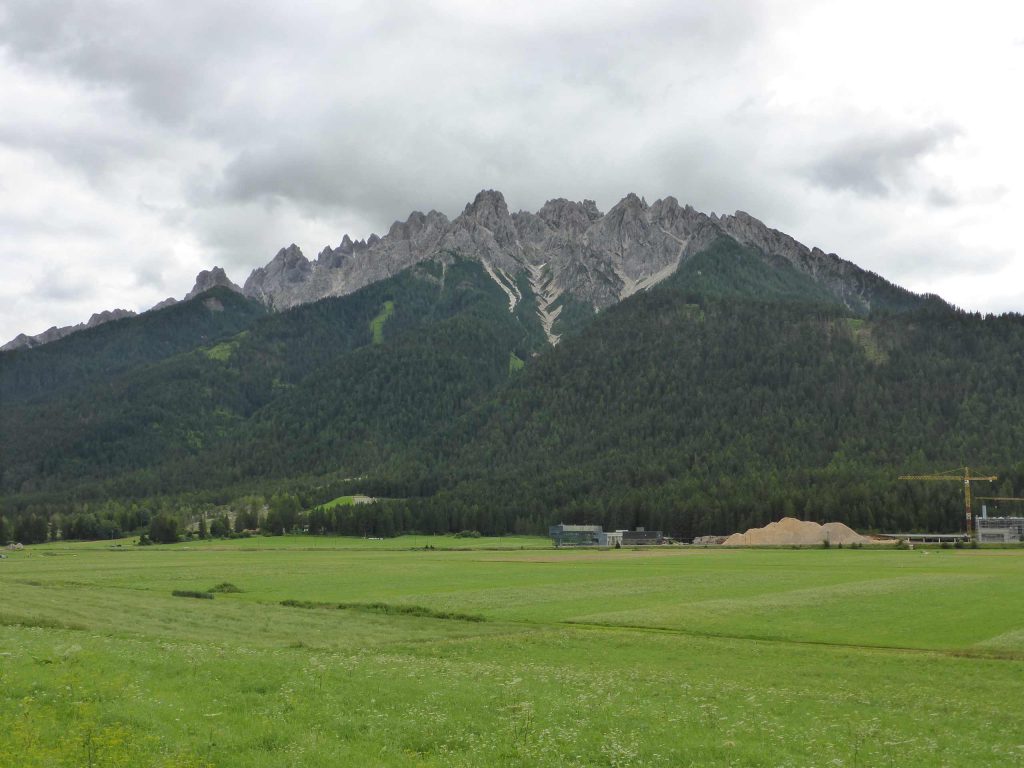 the valley …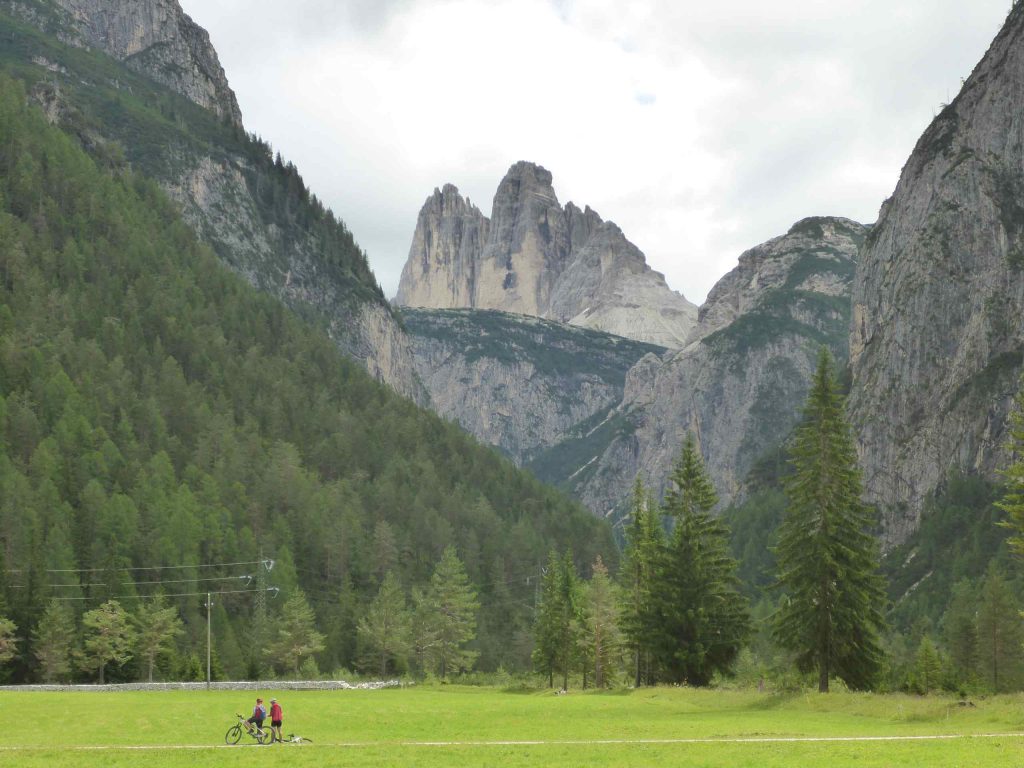 of Pusteria it was already early afternoon. Being here, I decided having a …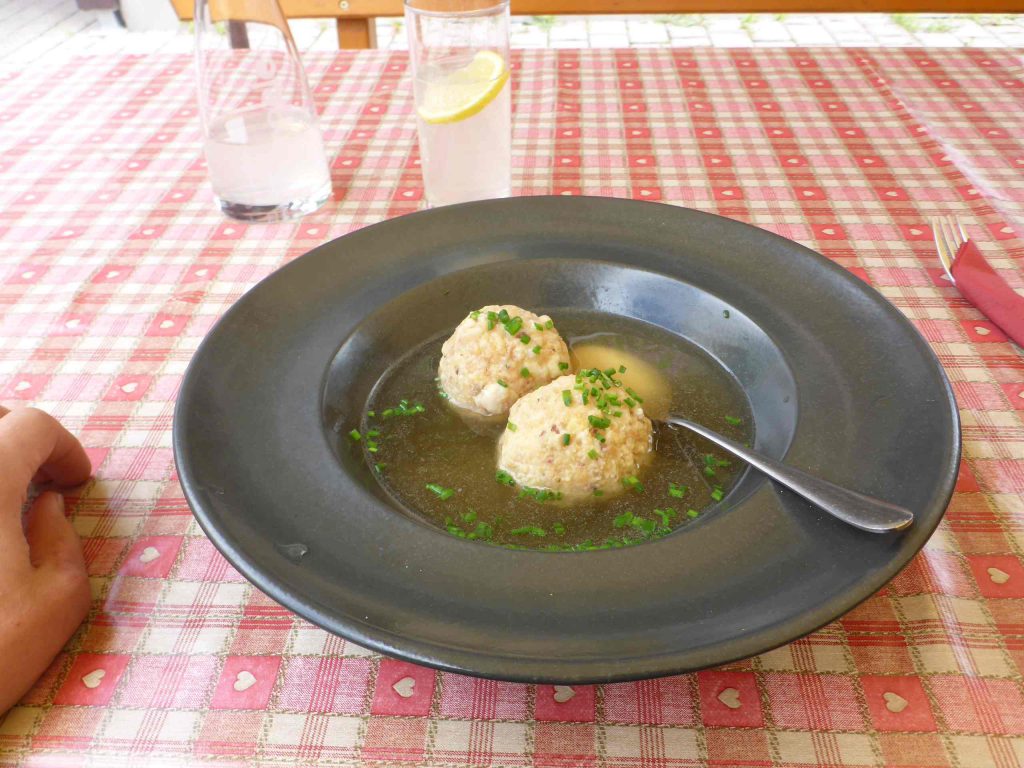 nice meal …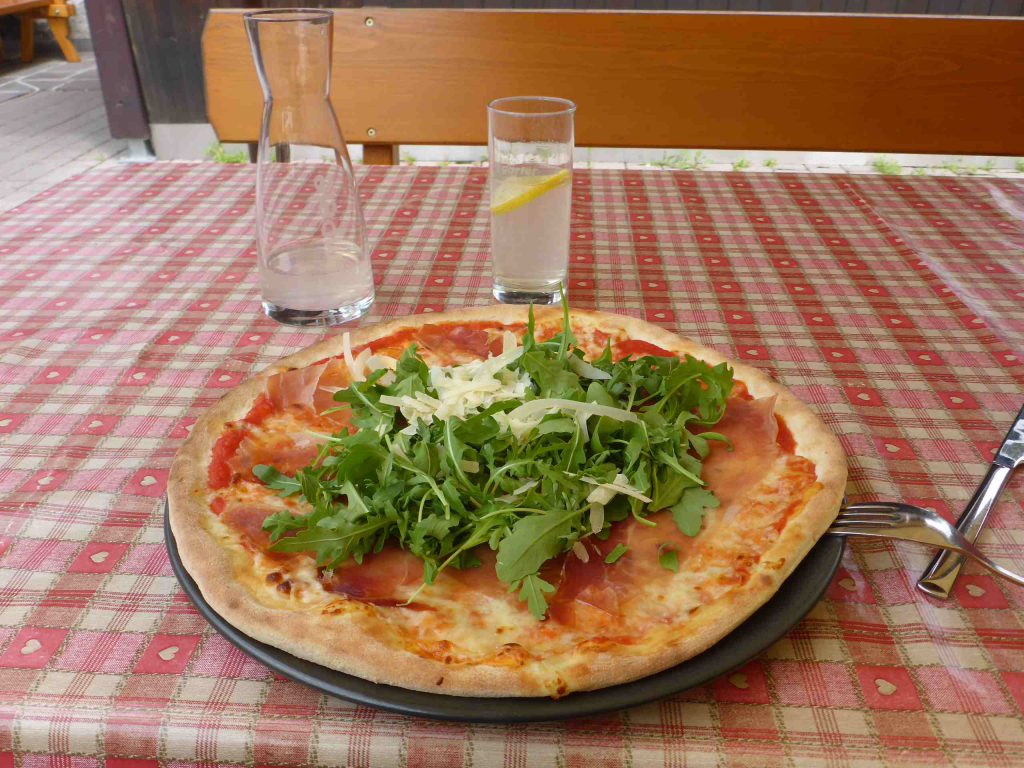 for lunch at great restaurant near the Italian/Austrian border. *Mhhhhmm*🤤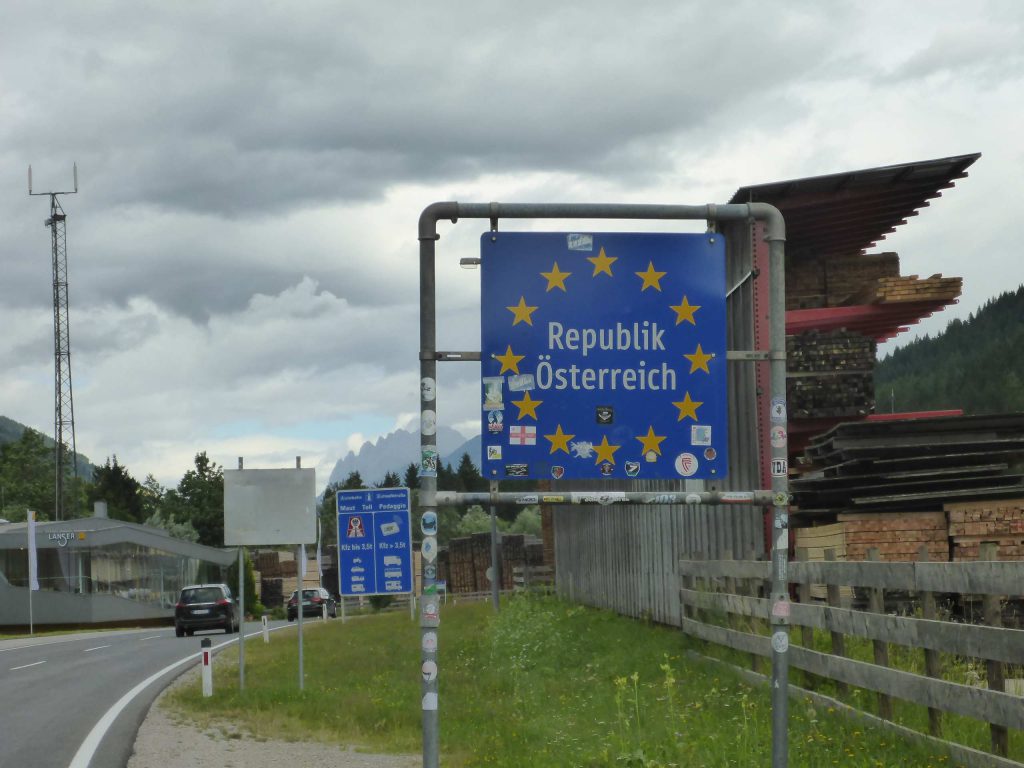 Pigged out to the max, Чернотa had to work hard for hauling me over to Austrian soil. My homeland country …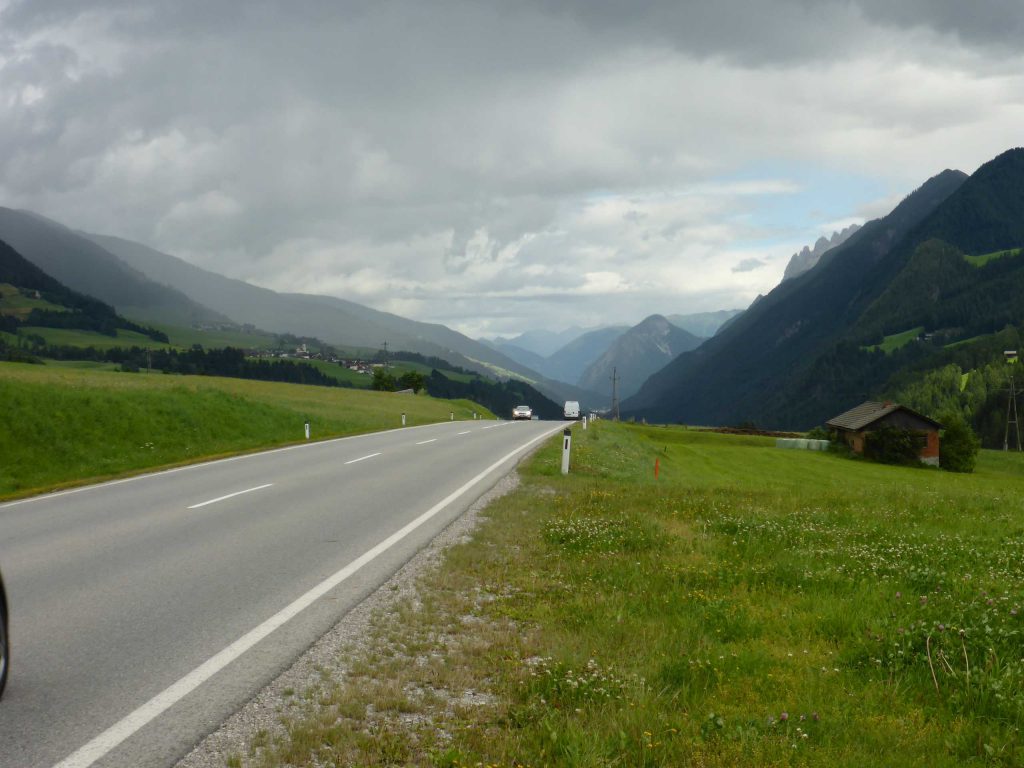 welcomed us with a short but intense rain shower, which quickly let the …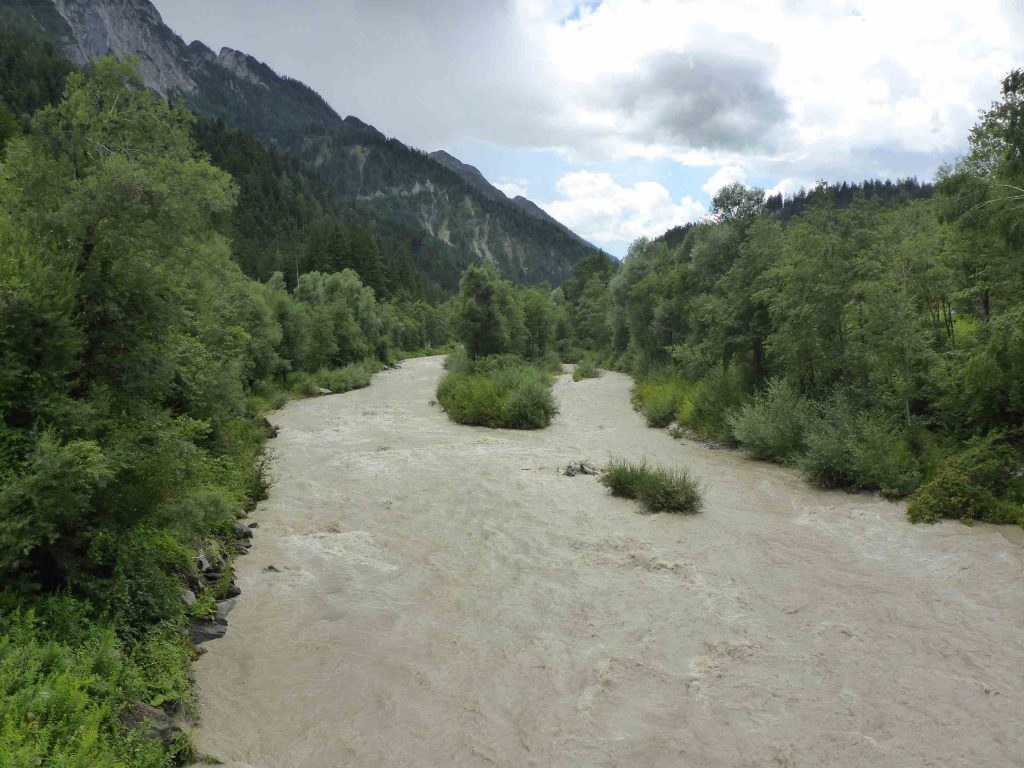 creeks swell. But just a 15 minutes of riding later, …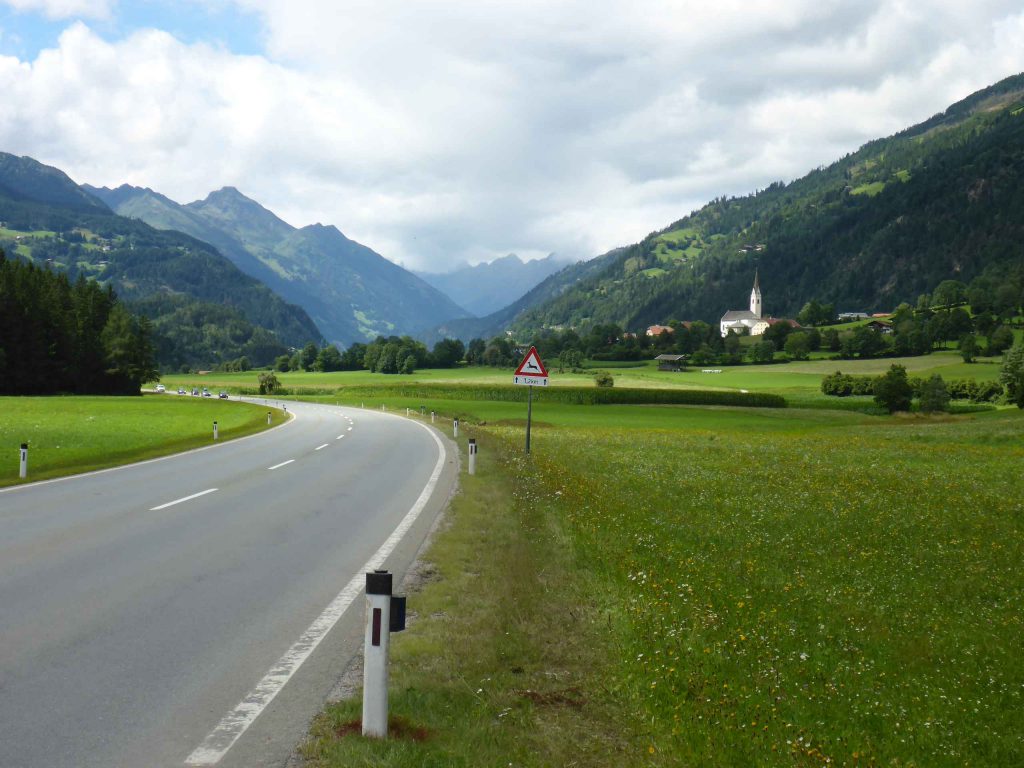 the weather was more friendly again, and also the …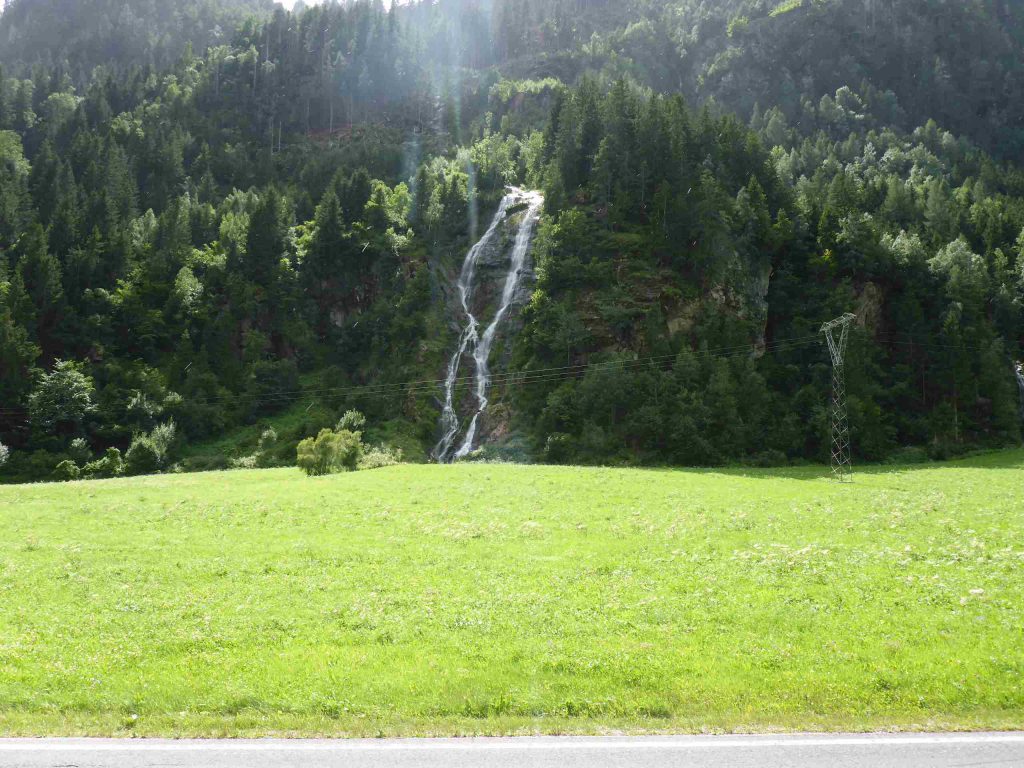 sun came out for a short visit. Now we rode through Eastern Tirol, in the direction …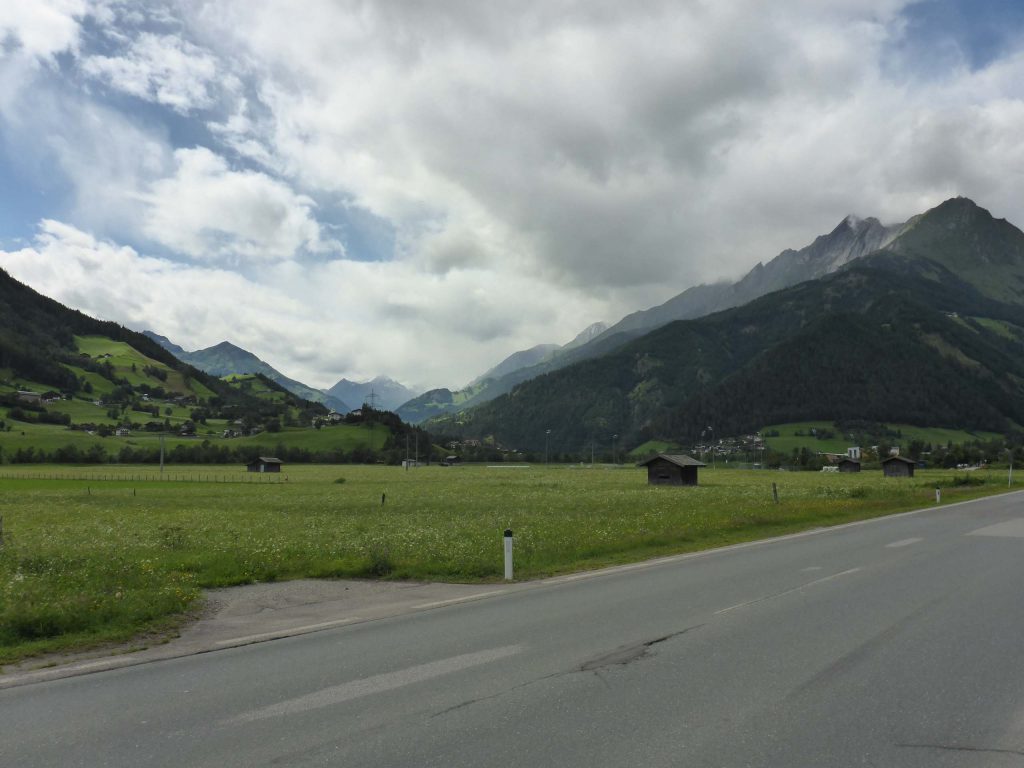 of city "Matrei", where we entered …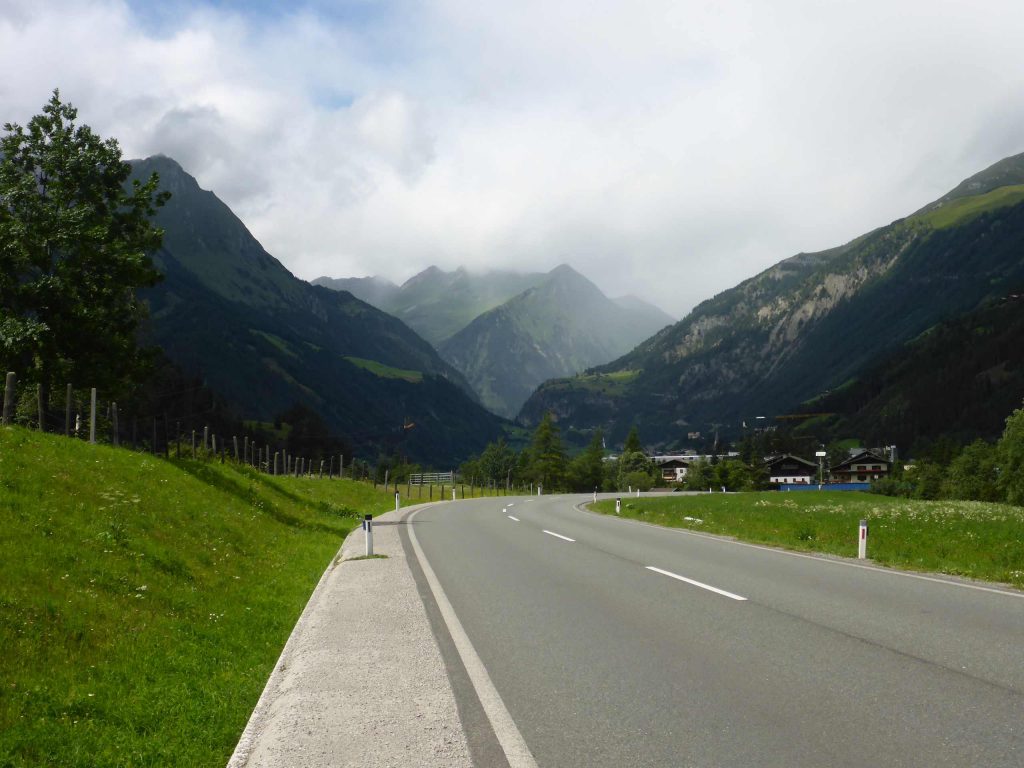 the valley of river "Isel". At its end is the "Felbertauern Tunnel" located, …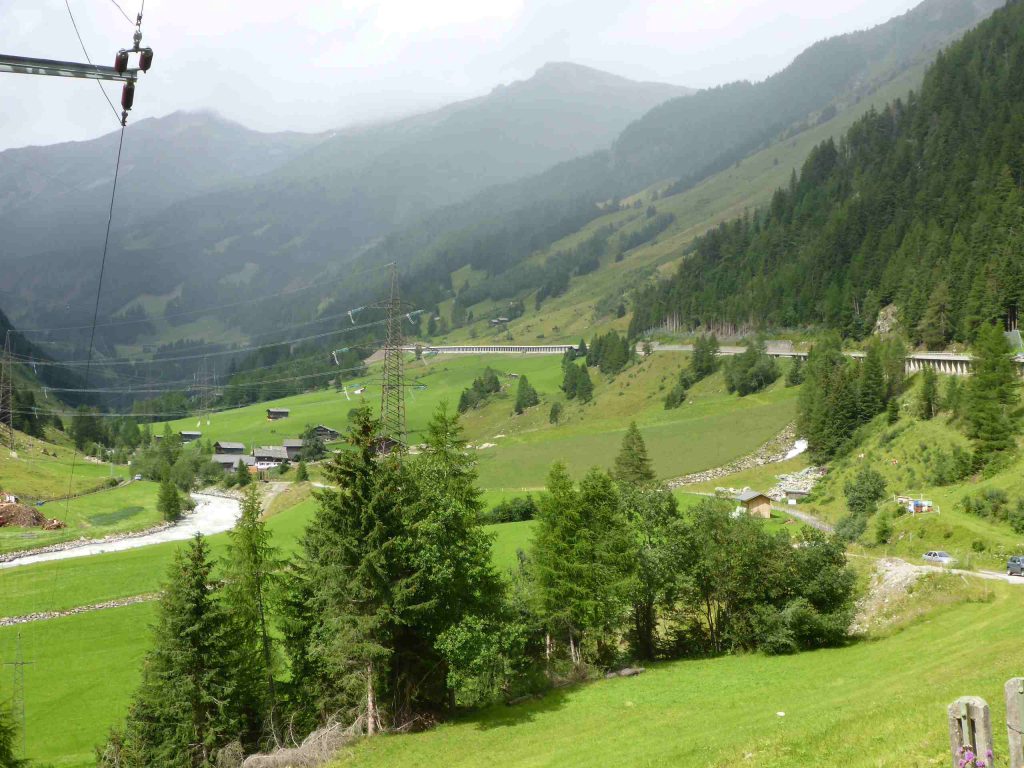 which connects the Austrian federate states Eastern Tirol, …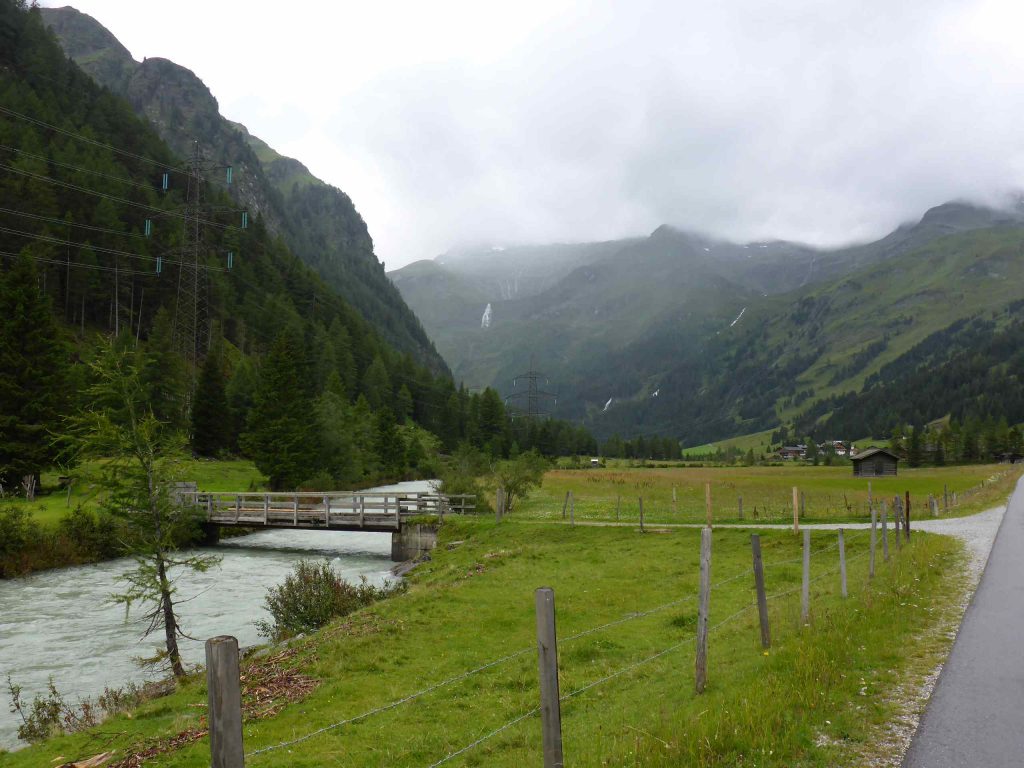 and Salzburg, under-passing the mighty Main-Alps-Mountain-Range (sorry, no picture of the Tunnel itself). The weather …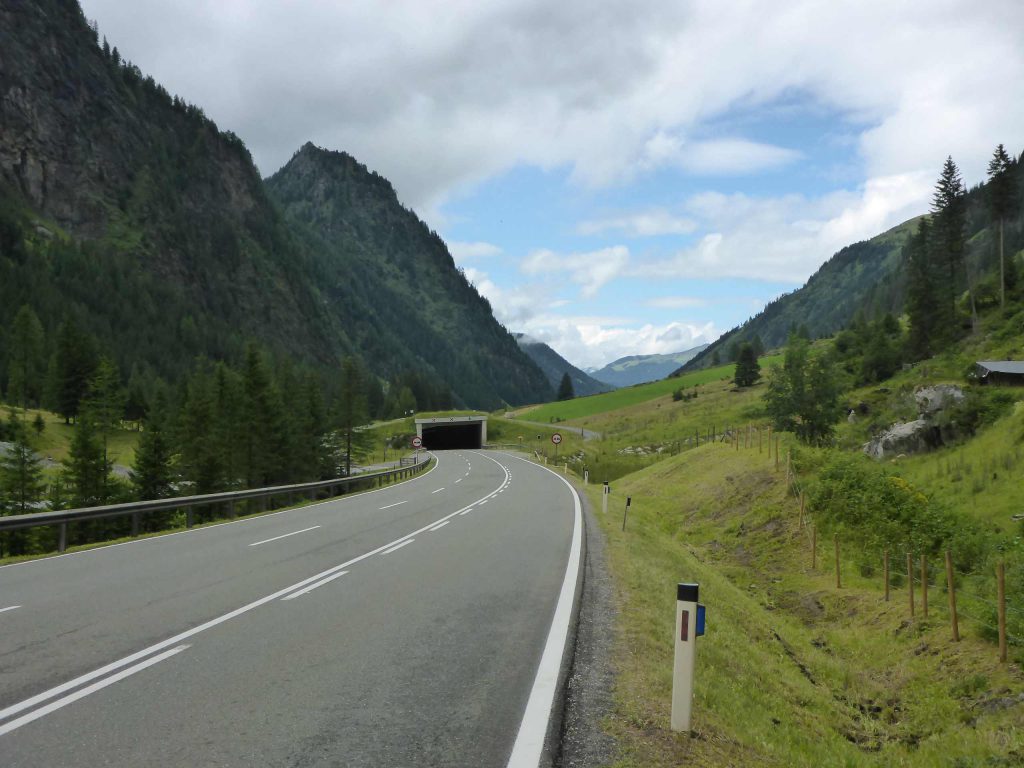 on the other side of the tunnel, …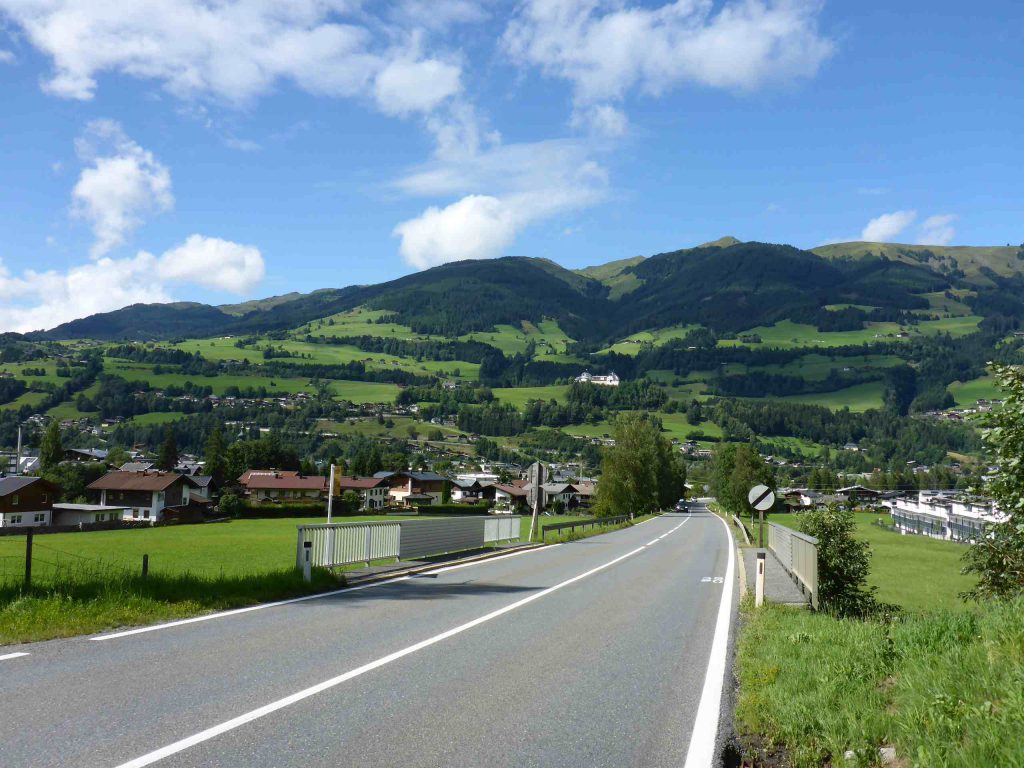 was remarkable better. I used the opportunity being near my home-village in the beautiful …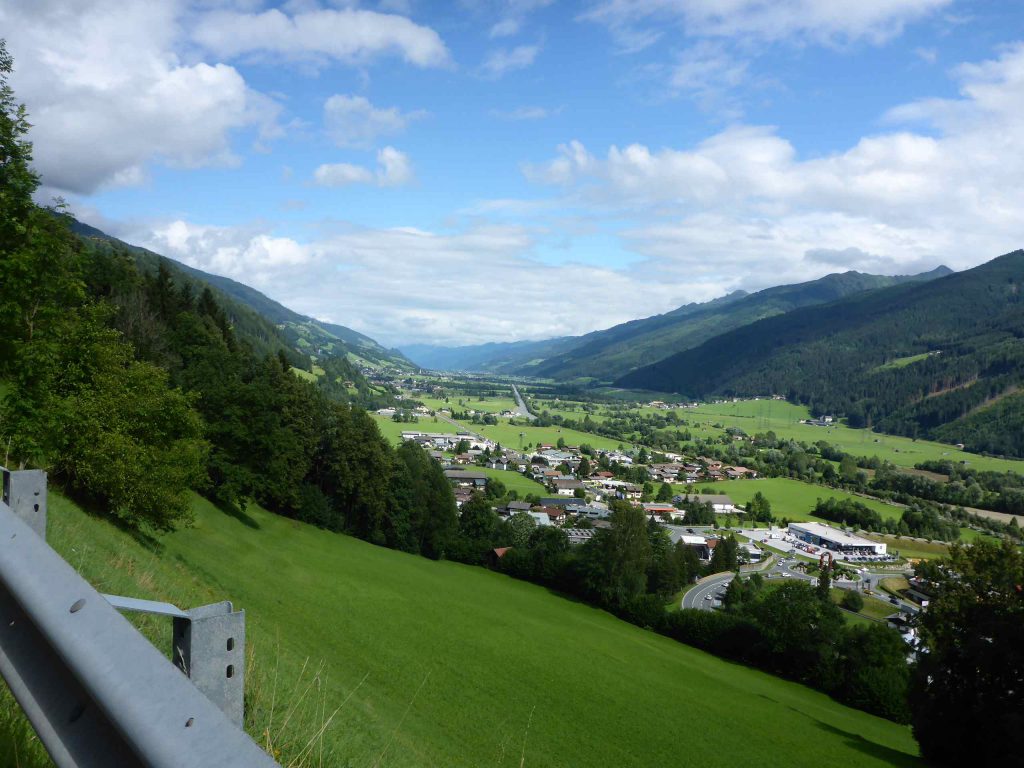 Valley of river Salzach, for visiting my beloved ones. After saying …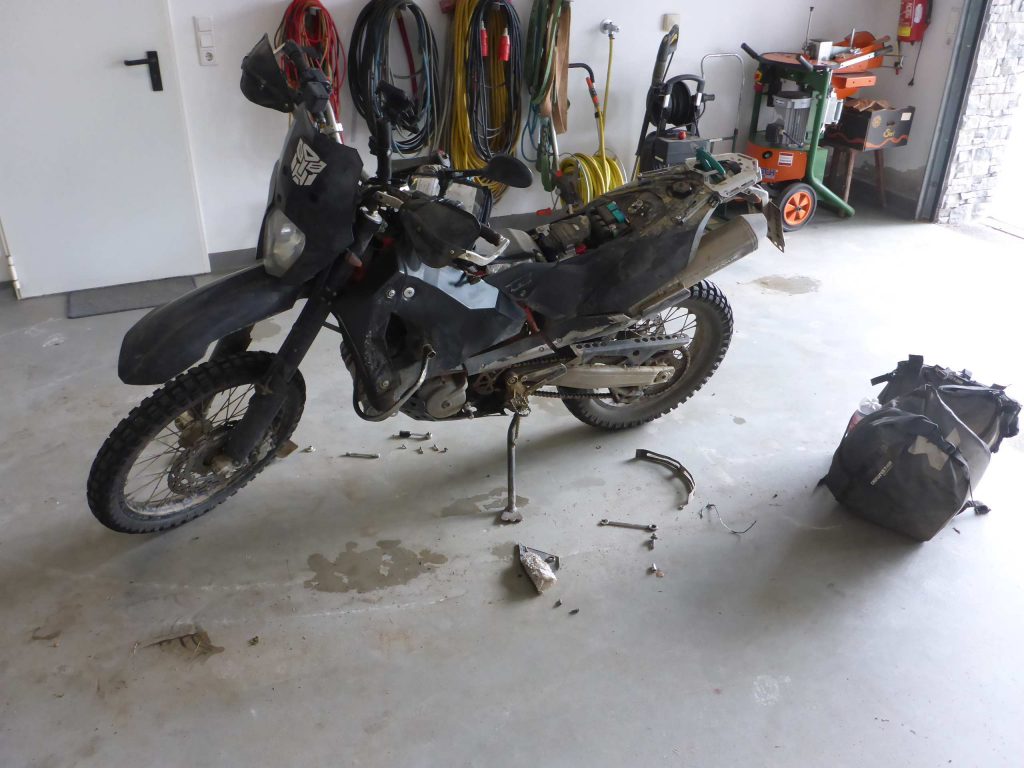 hello, it was time for doing the most urgent fixes at the bike. So I took off the luggage and unmounted the broken main exhaust clamp and …
the cracked voltage-regulator-bracket. Like I told you a few ride reports before, both …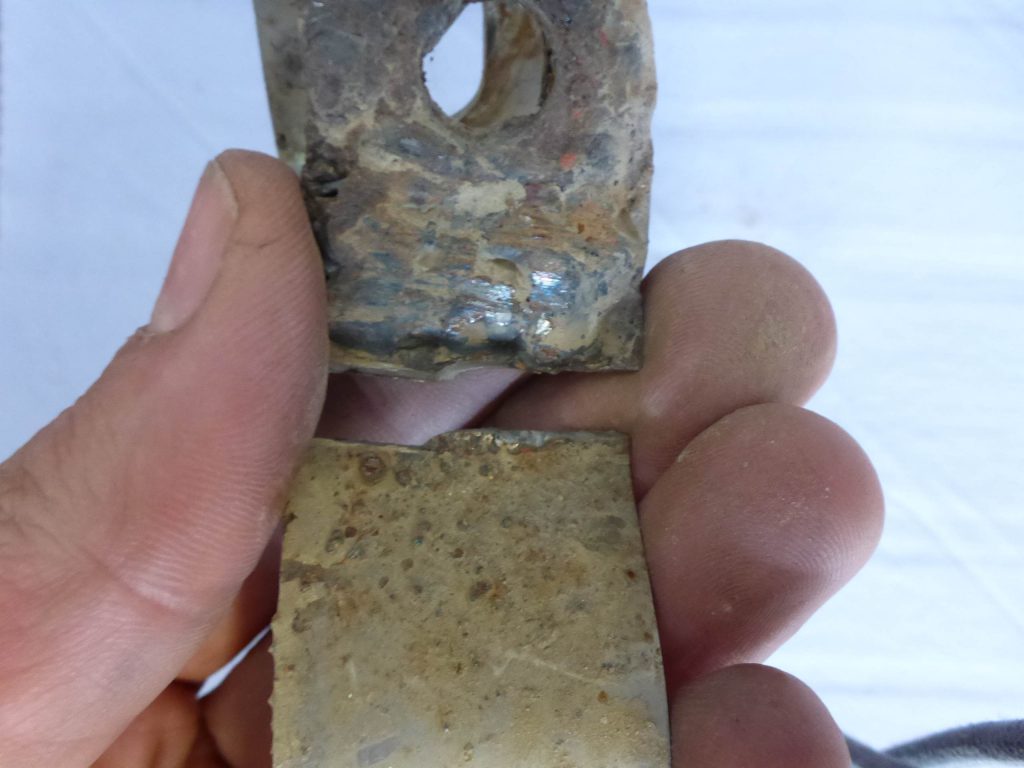 of them …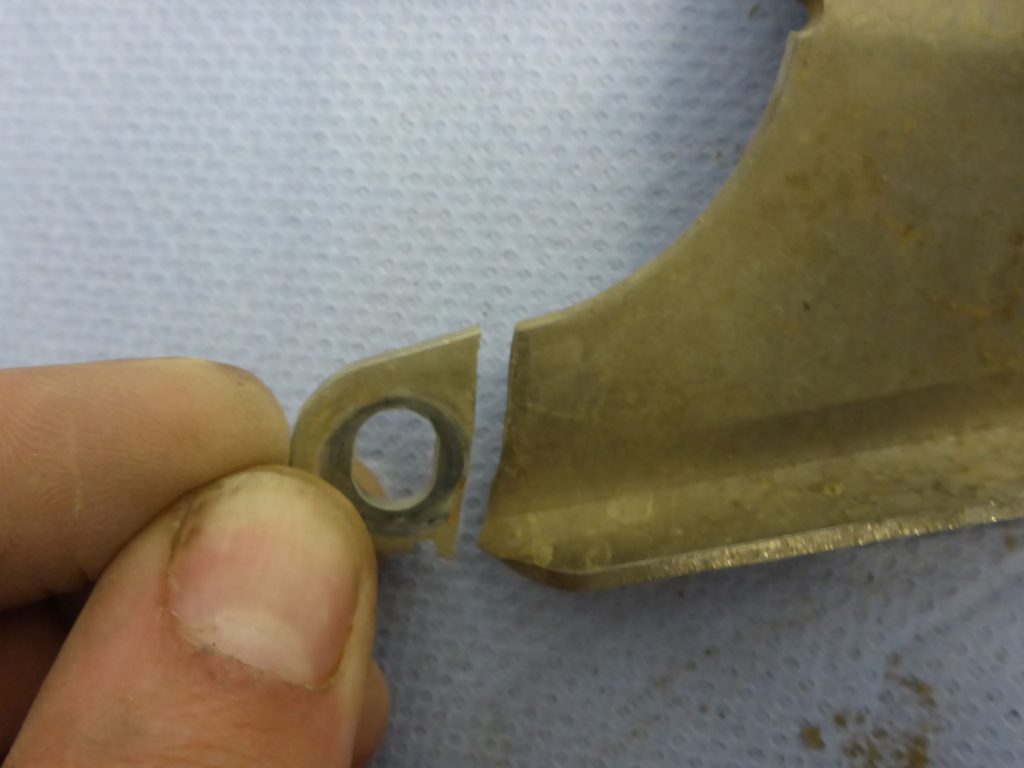 were damaged. With the help of a proper welding machine …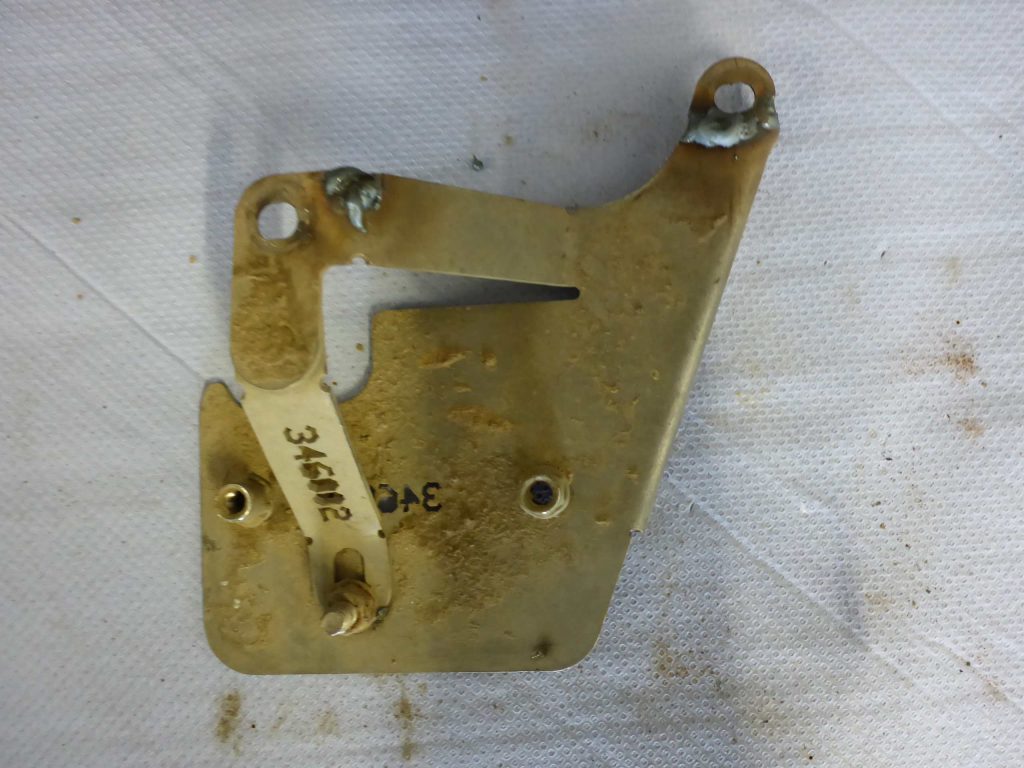 I was able to repair …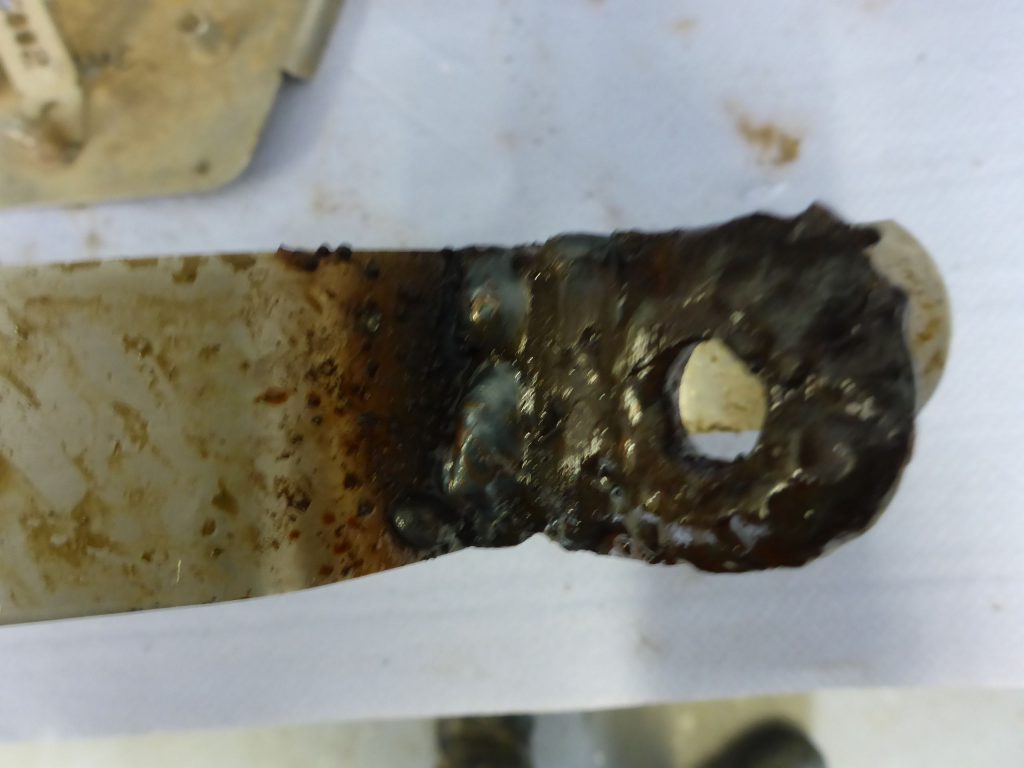 both broken parts. Reassembling …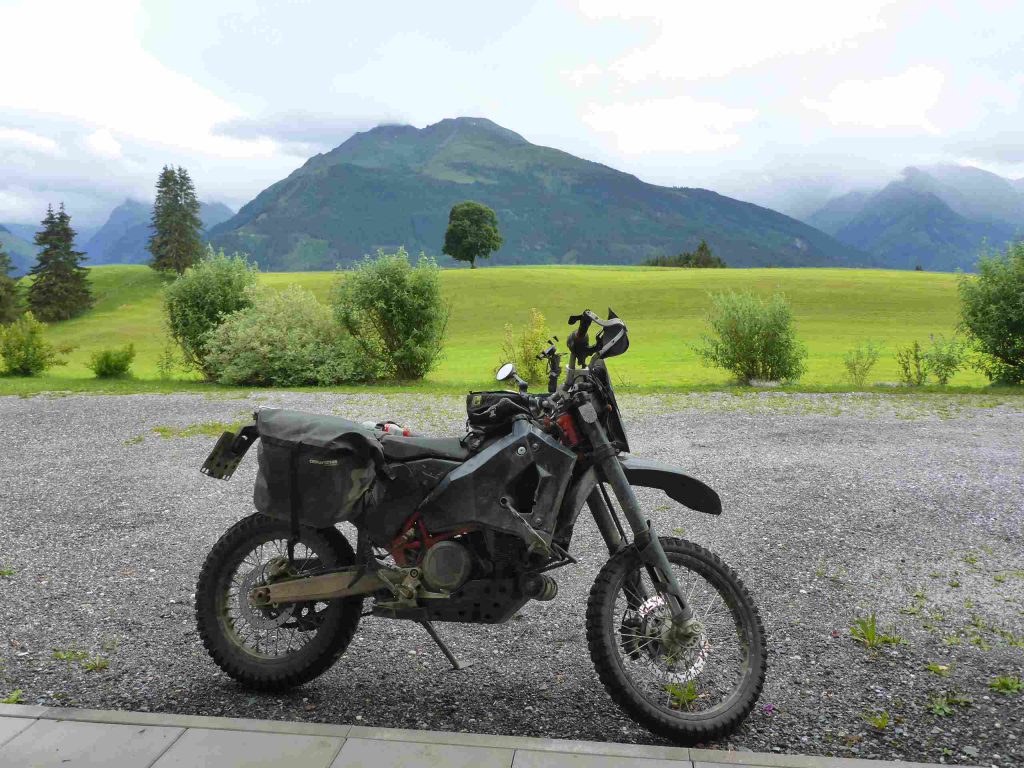 my black beauty was an easy routine task. After that, I had a lot of time left along this day no. 13, so I decided to spend the rest of the day with my family, before riding back to Vienna on the next day. So no nasty wild camping picture this day. 😉
Total daily riding distance along this riding day: 395 km or 250mi