"STRUCKING HOME"
It was bucketing the whole night. In the very early morning also some distant lightning started and I woke up. A look at the weather forecast was predicting heavy showers all the day in southeastern Poland-the area I was currently riding. With the less knobby back tire such heavy mud like yesterday along Poland's TET wouldn't be a pleasure to ride, …
so I assembled with my "Navigation-Smartphone" an alternative route. I did this whilst waiting hopefully in the tent for an incoming short break in the rain.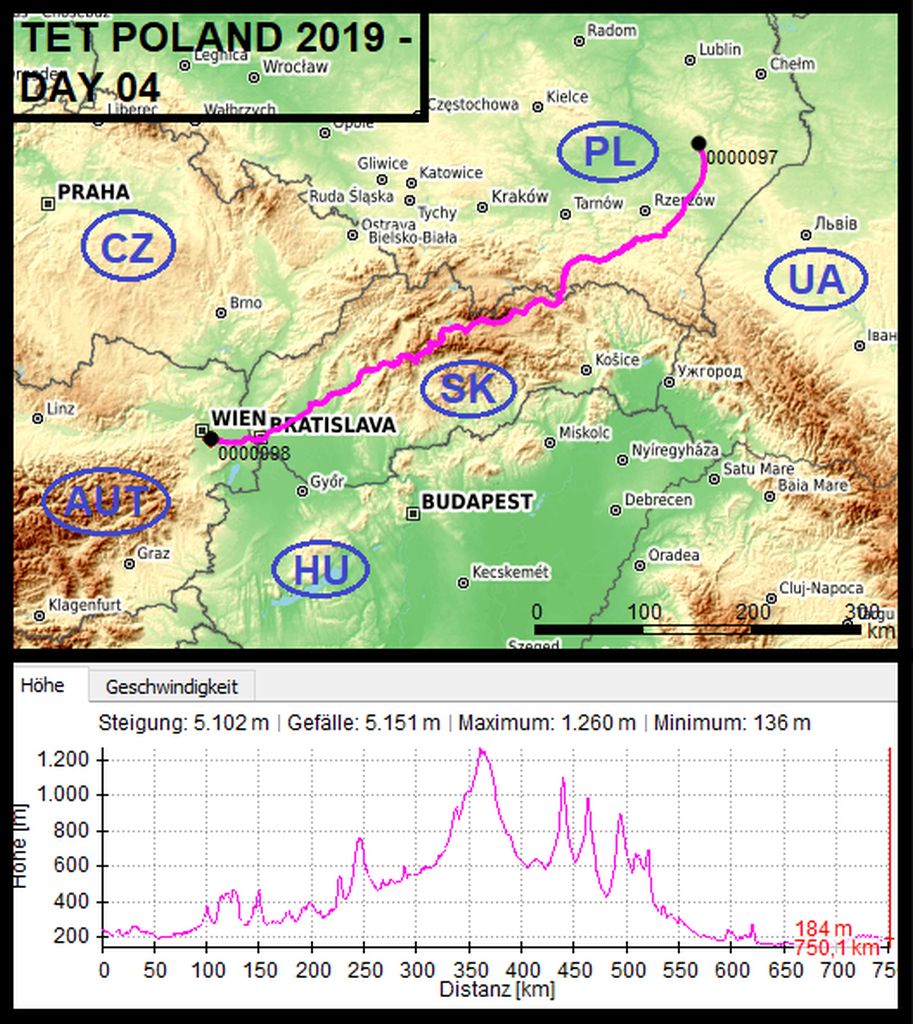 Daily map: This day ride started in a forest in the south of the city Lublin in Poland. Due to the real shitty weather I made after the first few kilometers the final decision to ride earlier back to Austria than estimated. This day route followed, like the ride to the TET Poland a few days ago, an as straight as possible line back to Austria.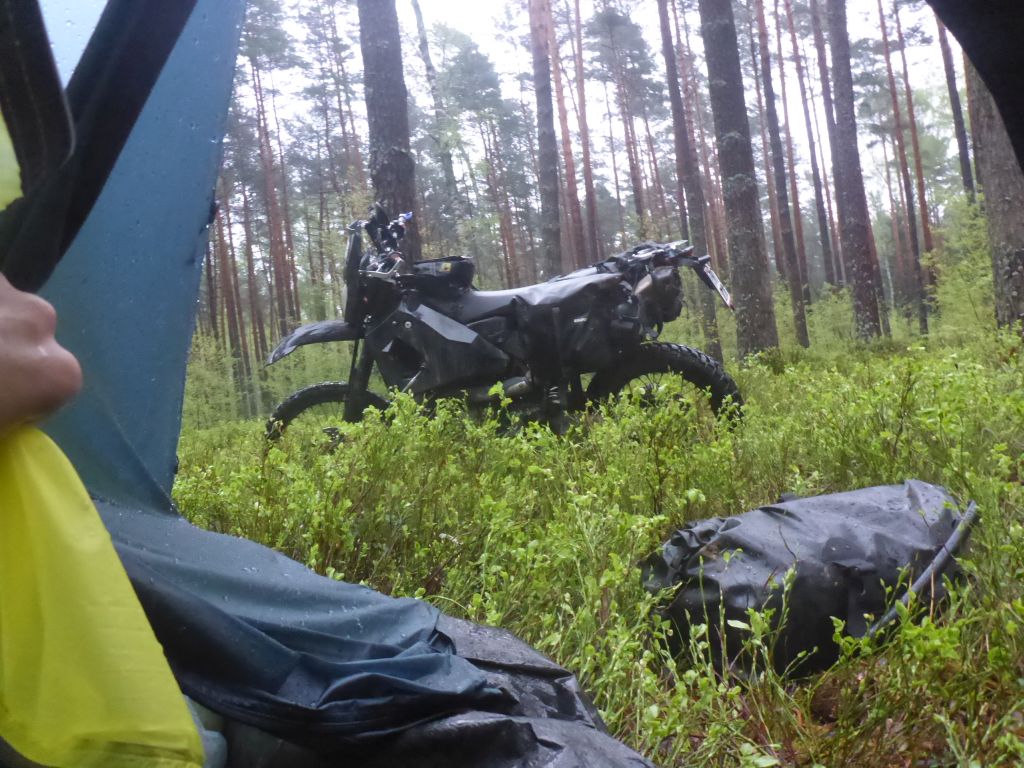 Чернотa was trusty waiting outside, while I was hoping in the tent for a break in the rain. Because rain didn't stop, I was forced to stow my gear, while it was ongoing bucketing down. Like always when your gear got wet, …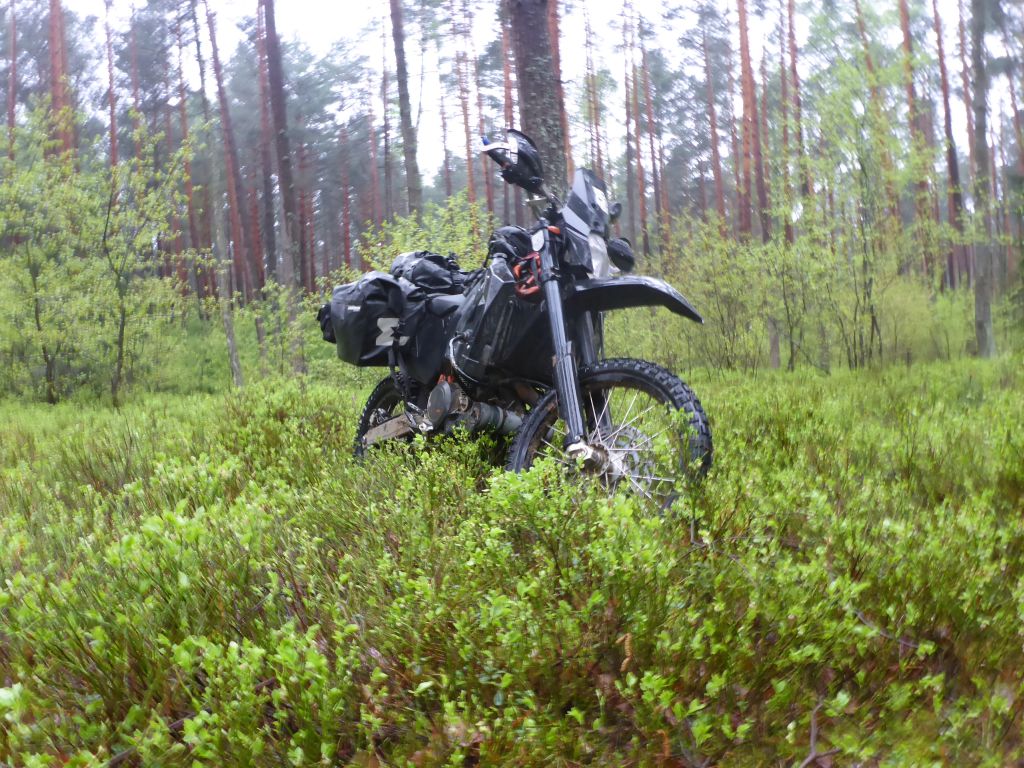 it was a bit of a fight, to get the cloths on and to stow everything on the right place within the luggage bags.

I'm always impressed and also a little disappointed by myself, how fast and negative such weather is influencing my riding mood. Vice versa it's also really astounding how fast bad riding mood can change into happiness, when the sun comes out after riding before along such bad conditions.
Still hoping for better weather I continued with my morning routine. After all the stuff was stowed, I fired the LC4. Trustworthy like always this little masterpiece of mechanical engineering came immediately to life. After a last proofing glance at the luggage straps Чернотa and I began to …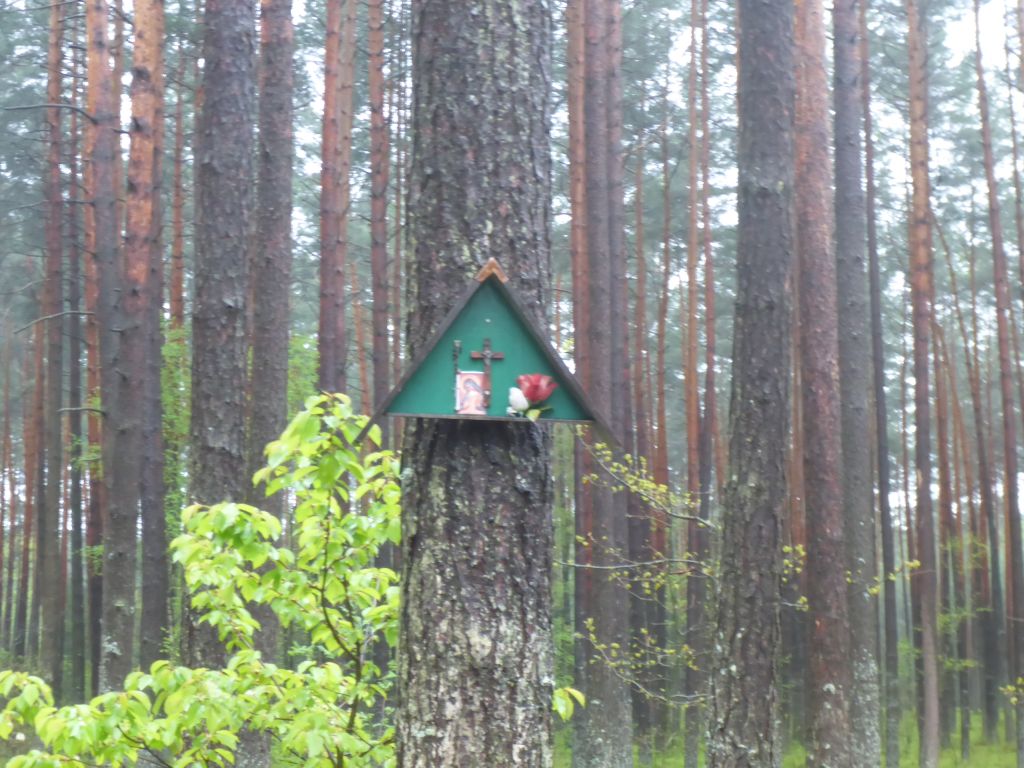 follow the …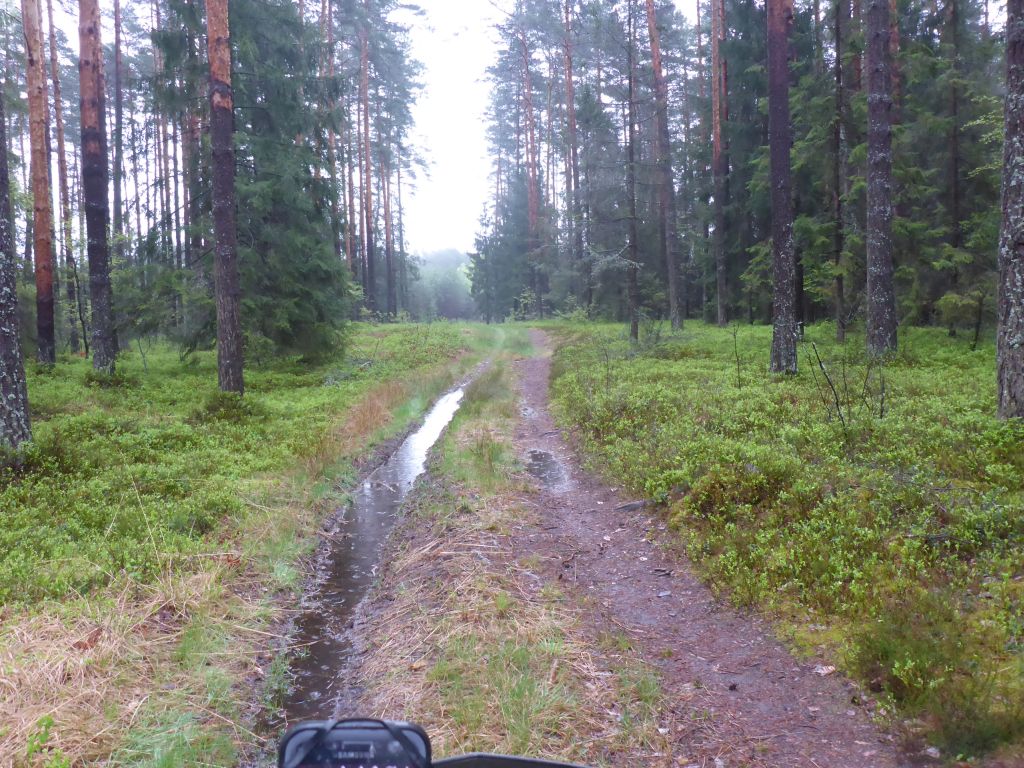 drenched forest trails. Because it was ongoing bucketing, it made no sense to ride further along the southern part of Polands TET trail. It would be way too muddy for making safe and constant progress along the trail. So we …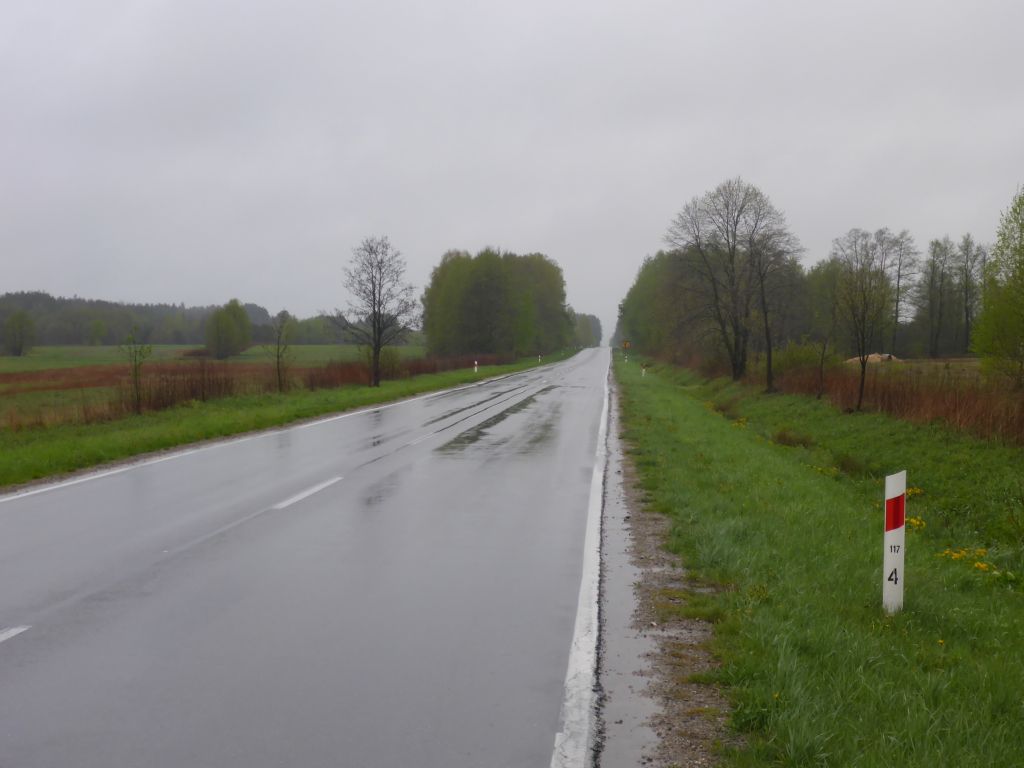 followed the alternative route, which I'd planned in the morning, southwards.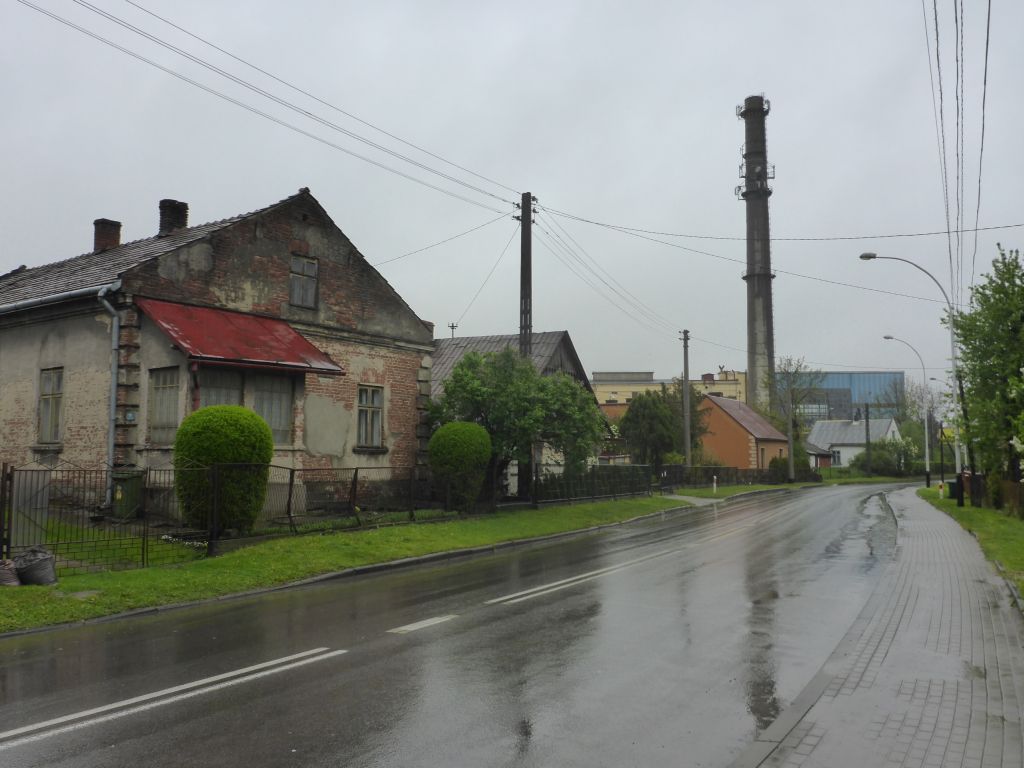 Old eastern villages, …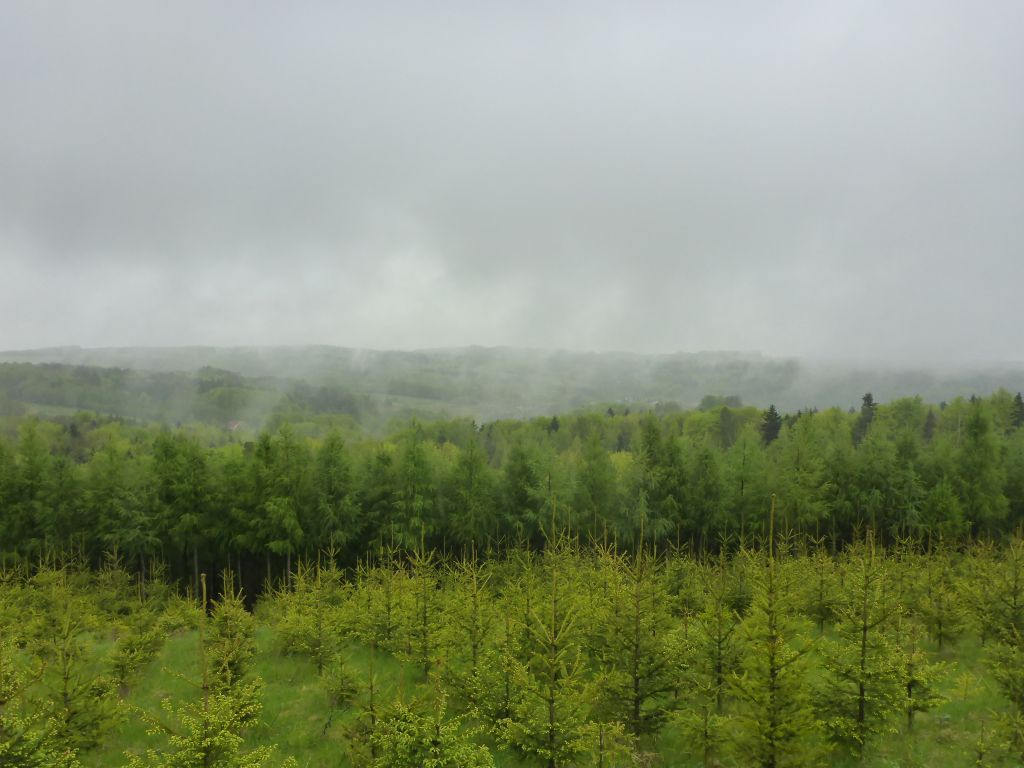 drenched nature, …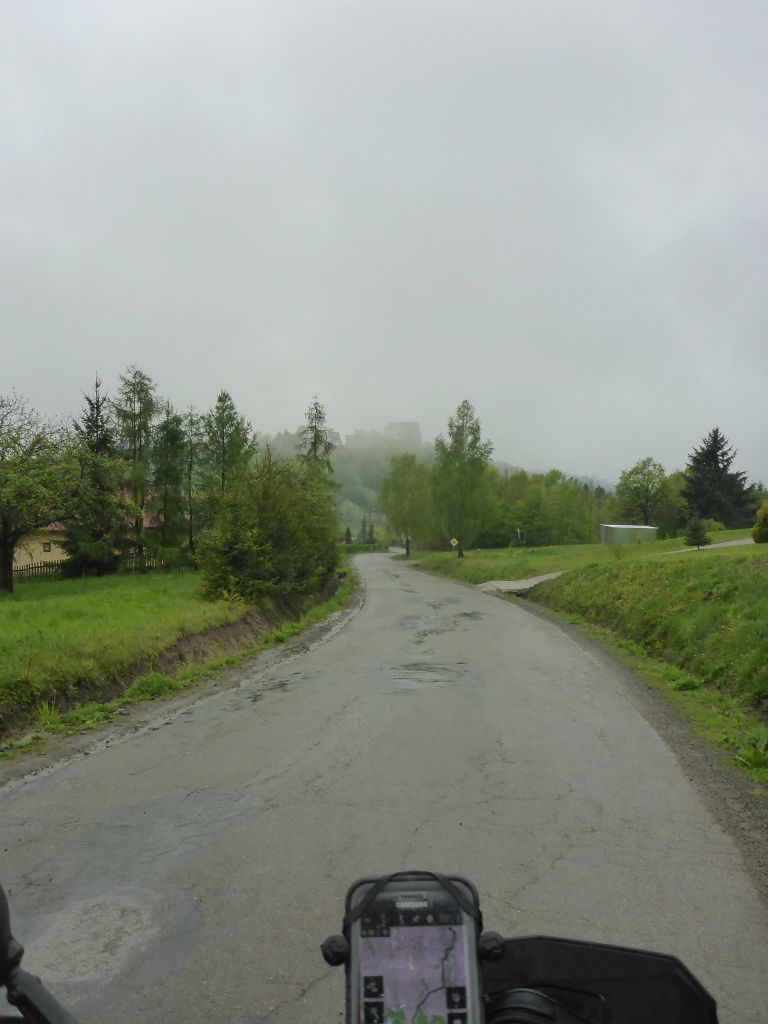 and foggy …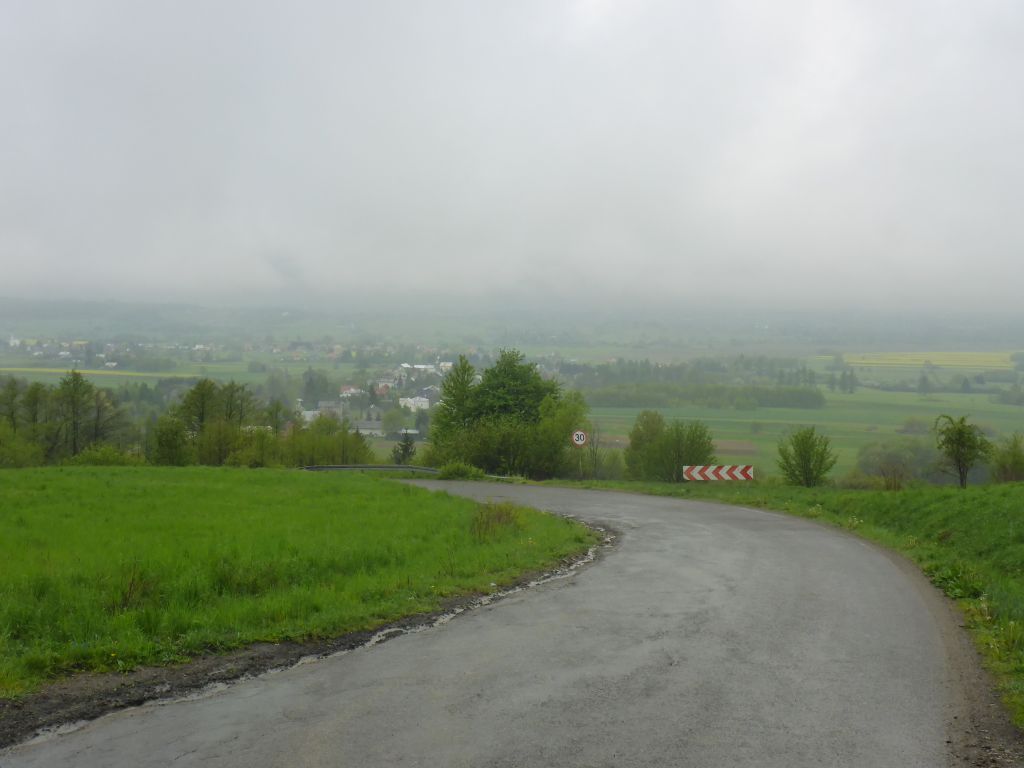 curves have been passed. Short before getting some fuel …
this plane was seen in a mini yard somewhere in south-eastern Poland. I have no idea why such a biplane has to be mounted in the middle of a housing area. *stillwondering*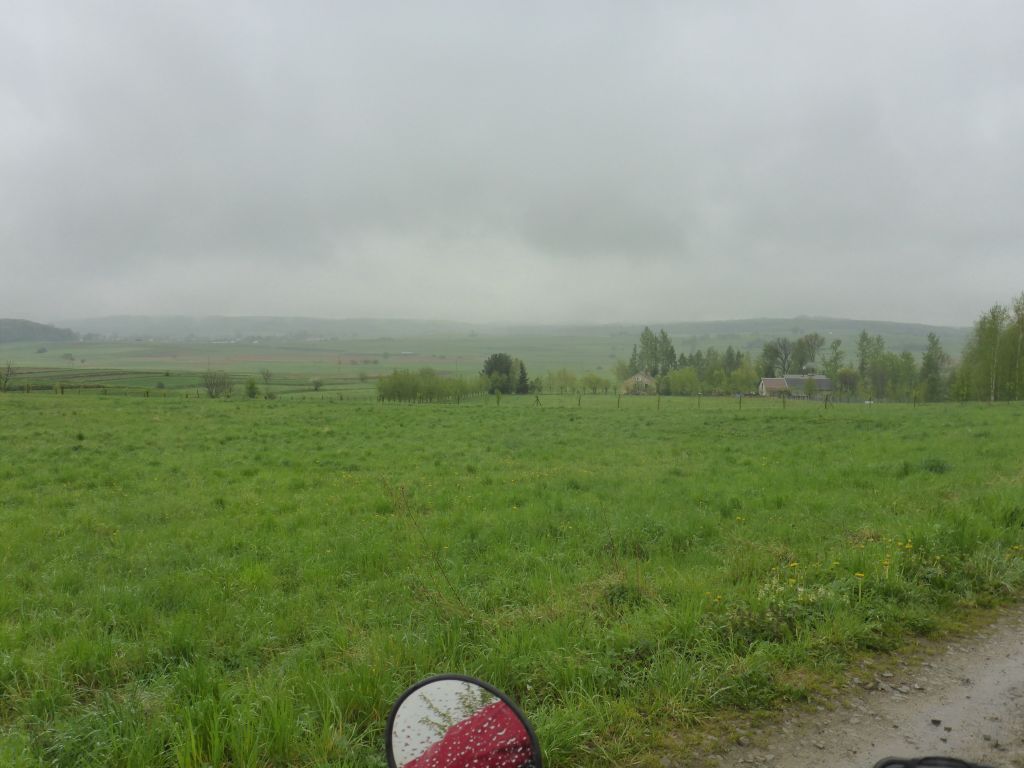 Due to the bad weather conditions, …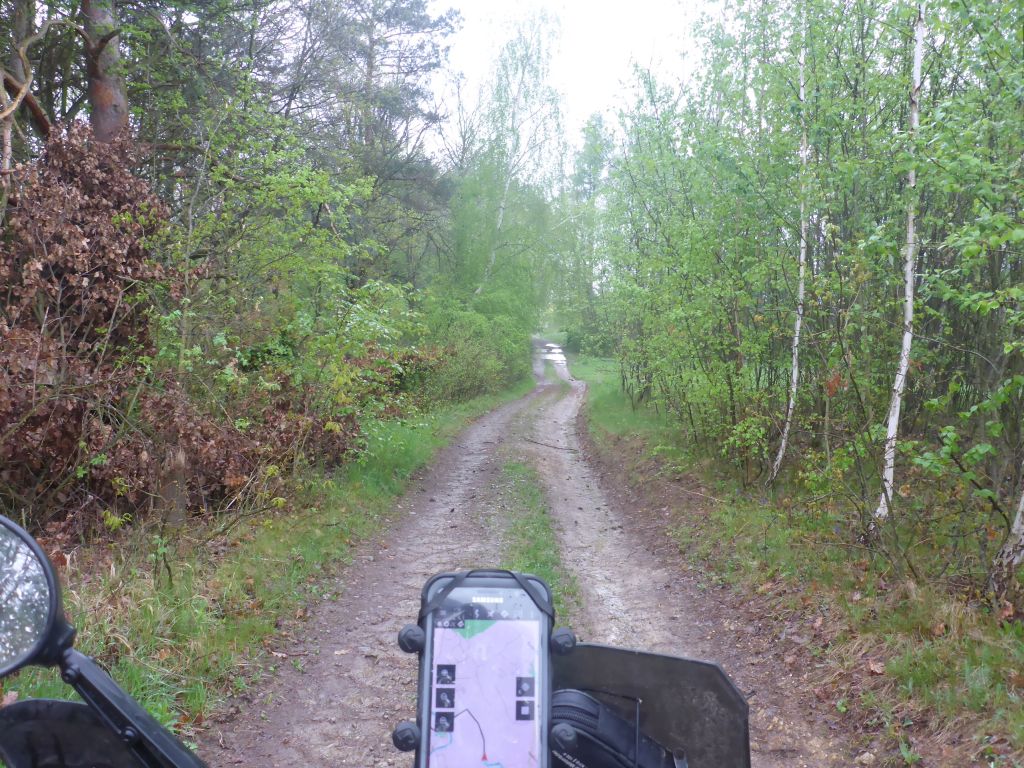 there was not much good scenery or gravel left over for taking pictures. So I switched from adventure-photography to …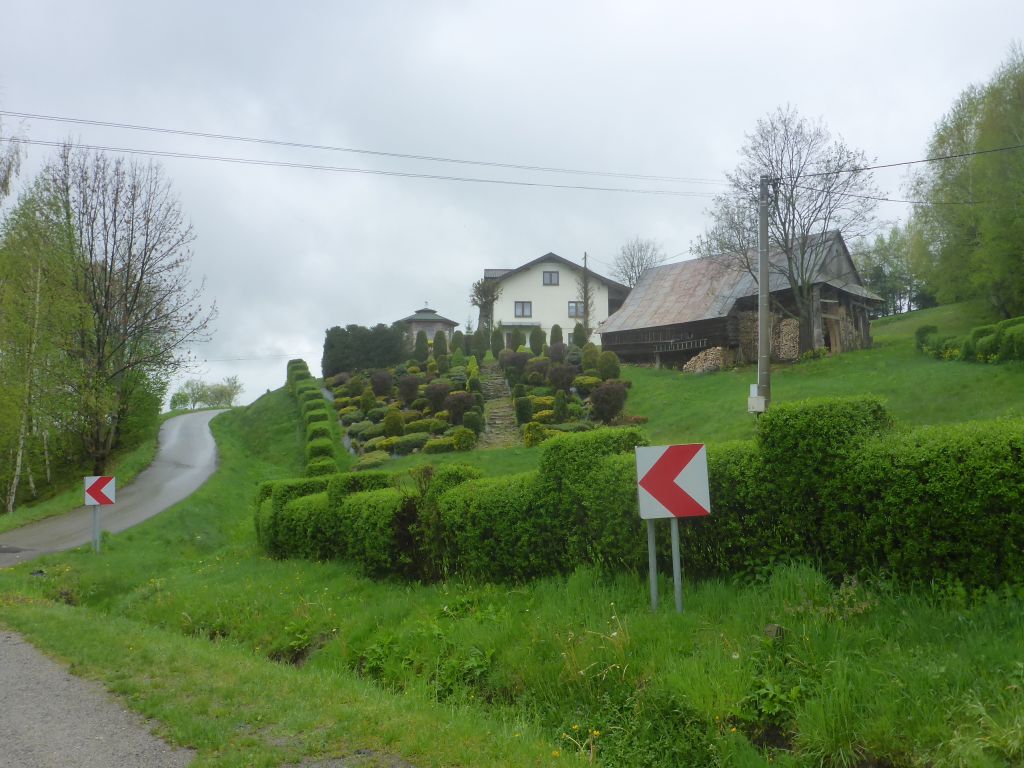 some garden-photography. -_-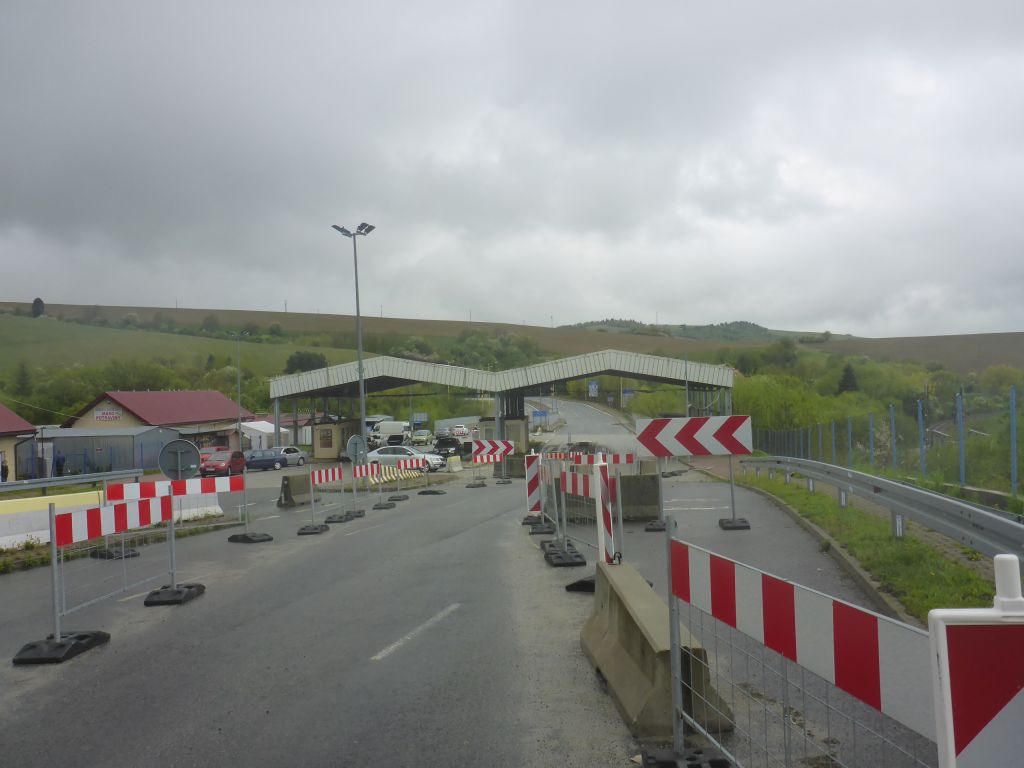 During writing this ride report and seeing this border huts between Poland and Slovakia I recognized, that I was already here! It was about two years before this ride, during my ride along the "Project Carpathian Balkan 2017" – which was a ten-day ride along the Carpathian Bow. Back then, according the old pictures, the weather was the opposite. :-/
Whatever! …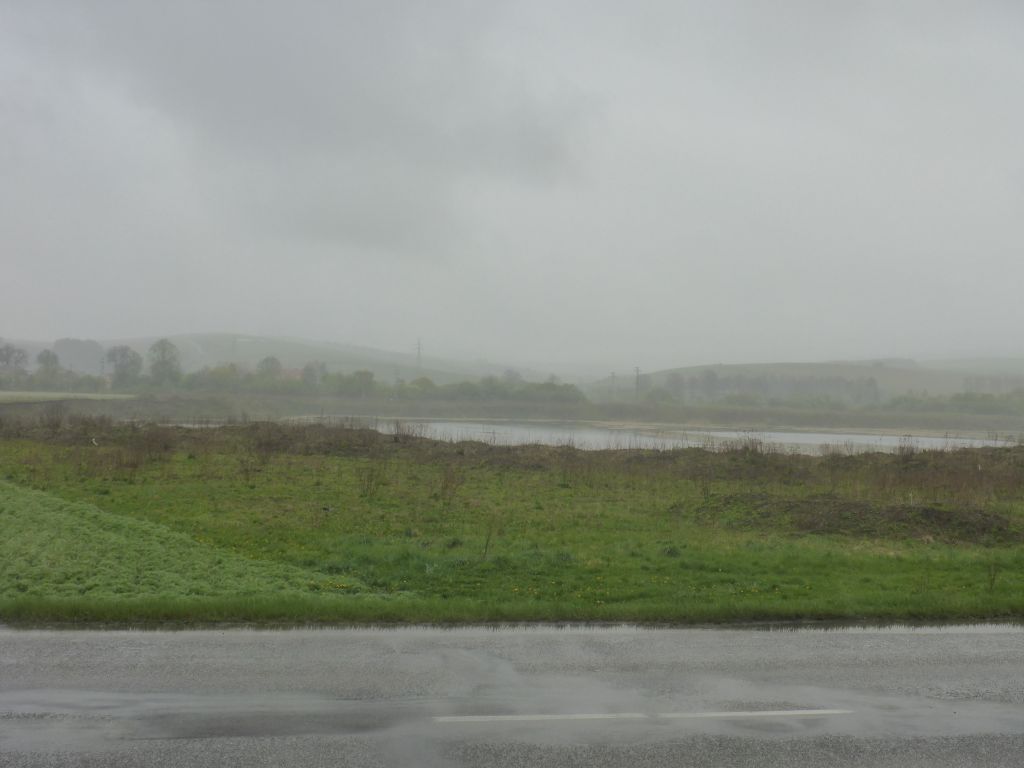 The bathroom conditions continued …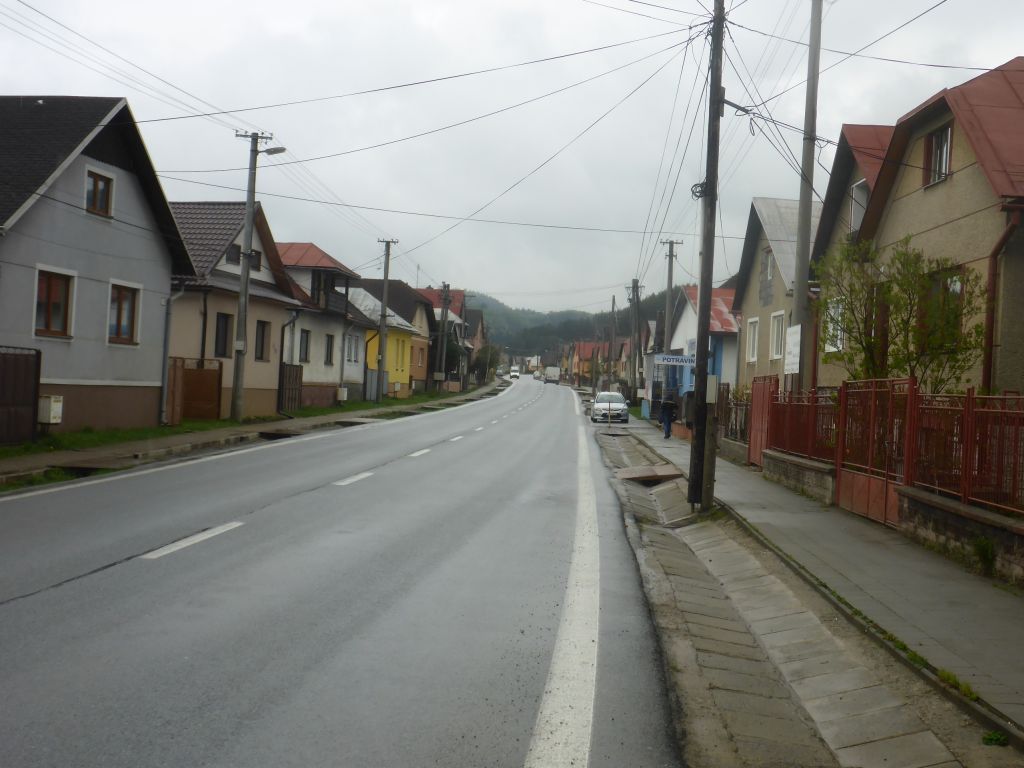 on the Slovakian side of the border. At least …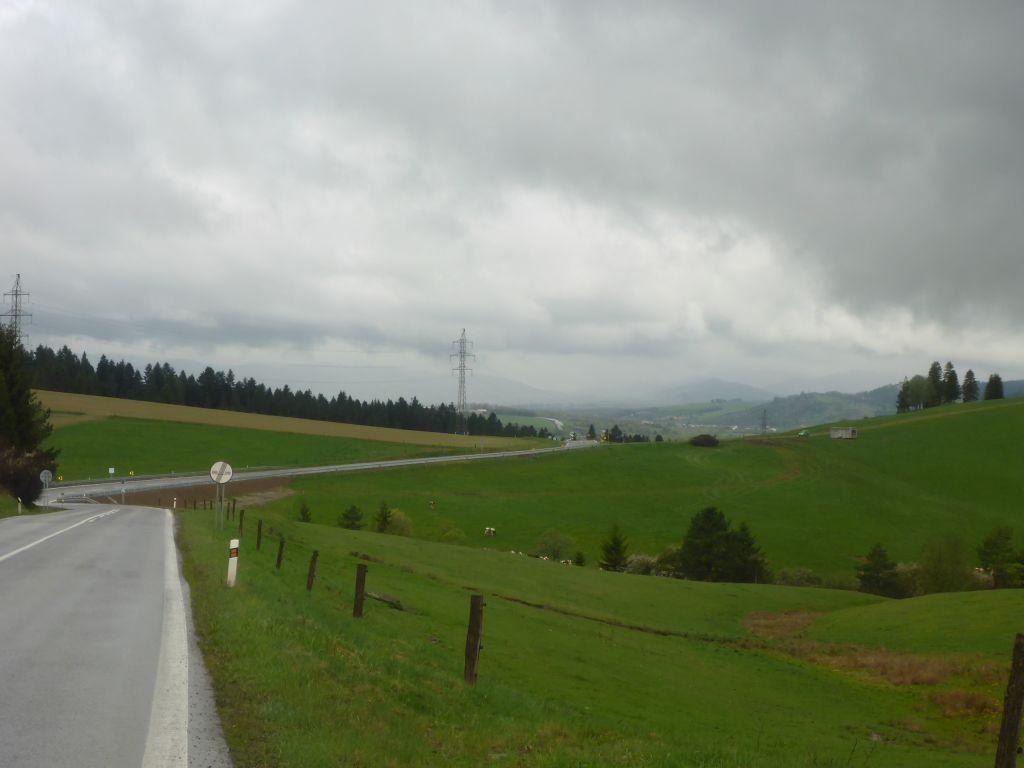 the visual conditions …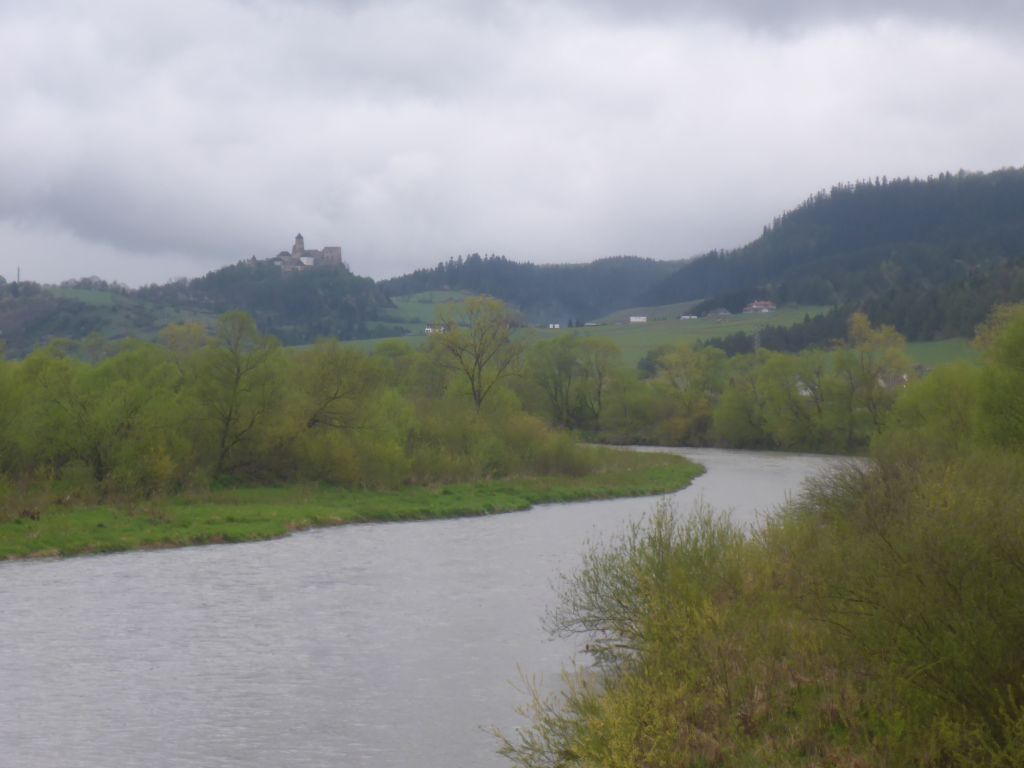 slowly got better. Near the village Stara Lubowna …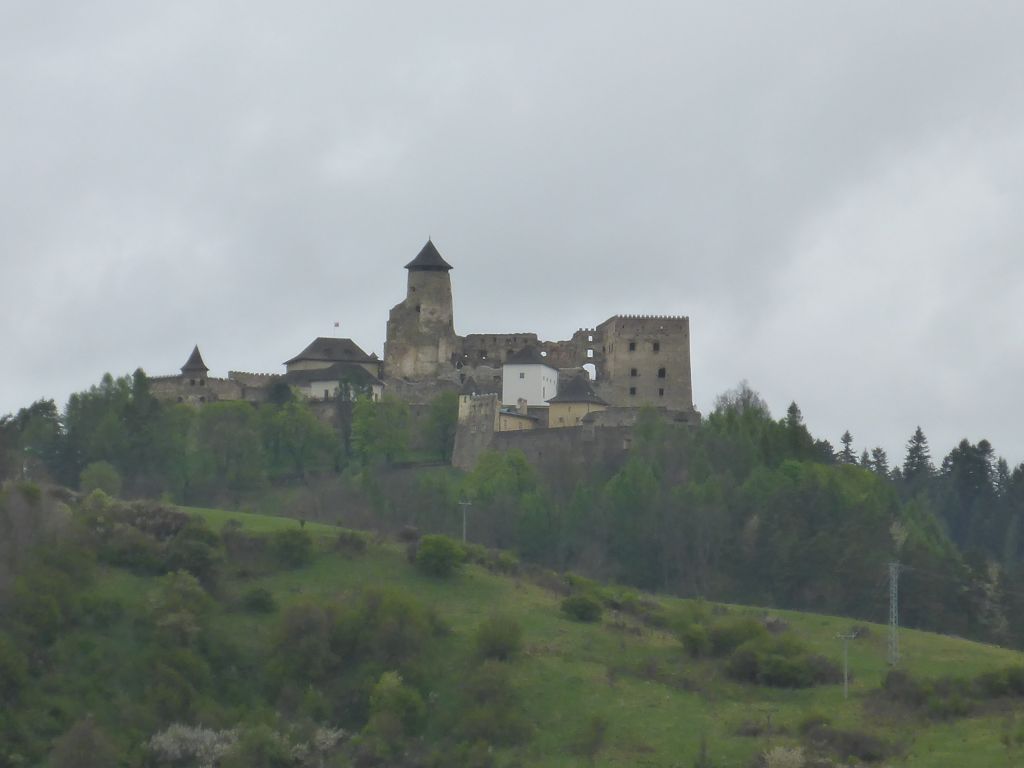 we passed the same named castle: "Hrad Lubovna". It's over 800 years old and still in good shape!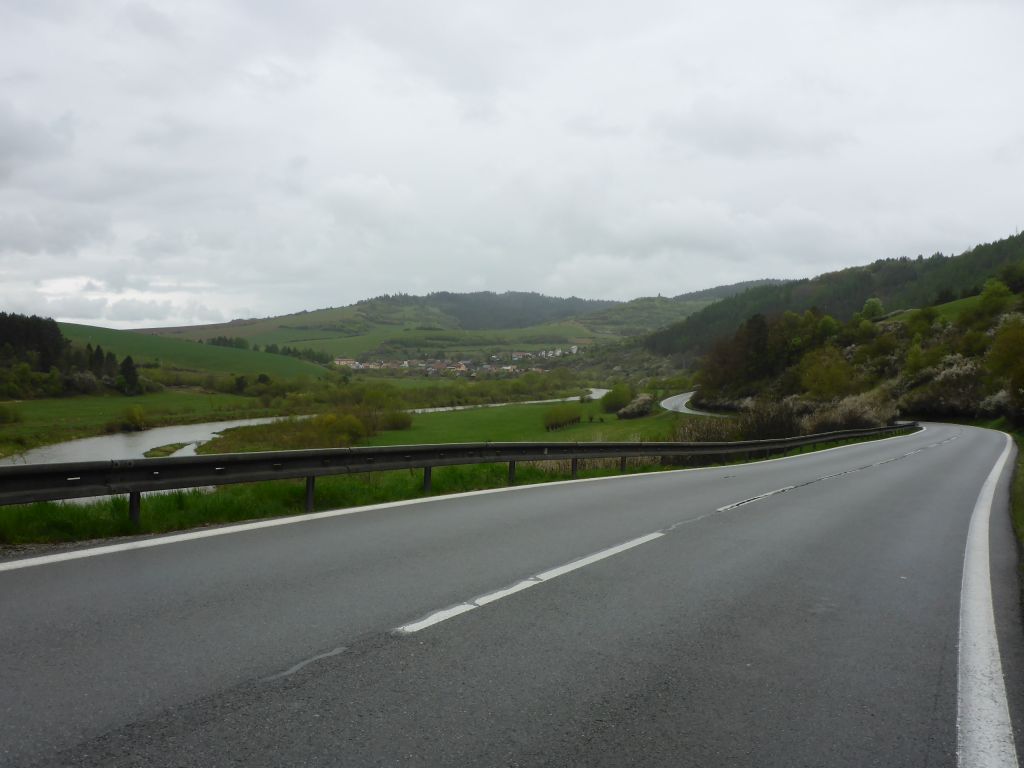 The ride went on and the weather got better. The rain had finally stopped, but temperatures decreased near …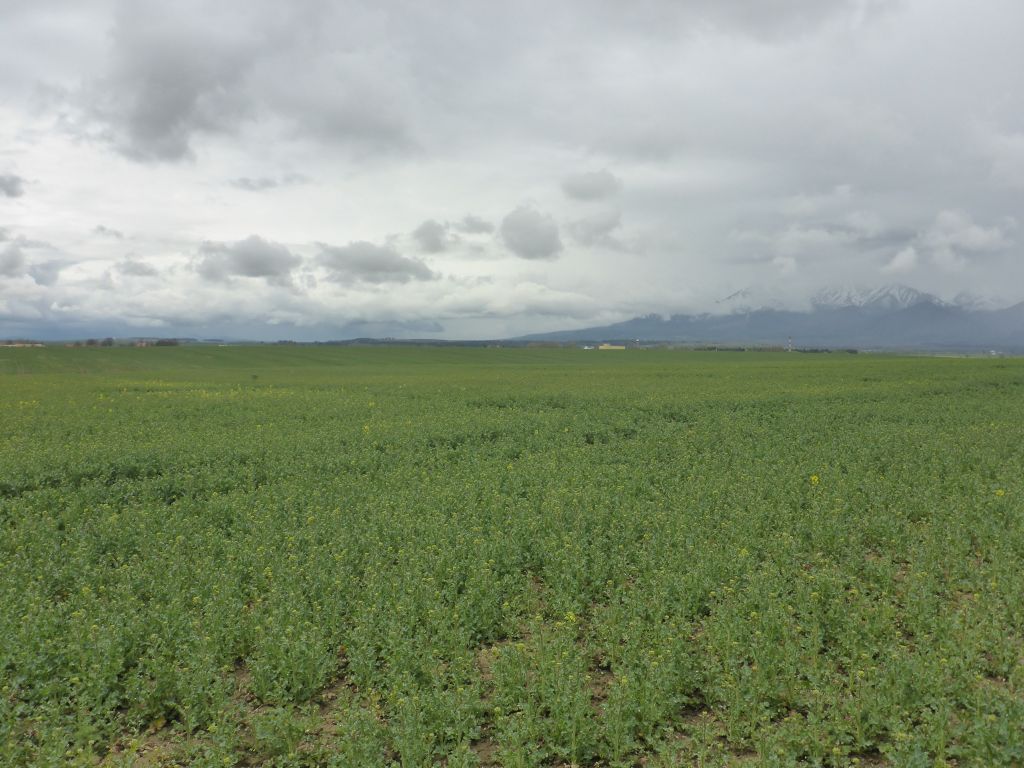 the …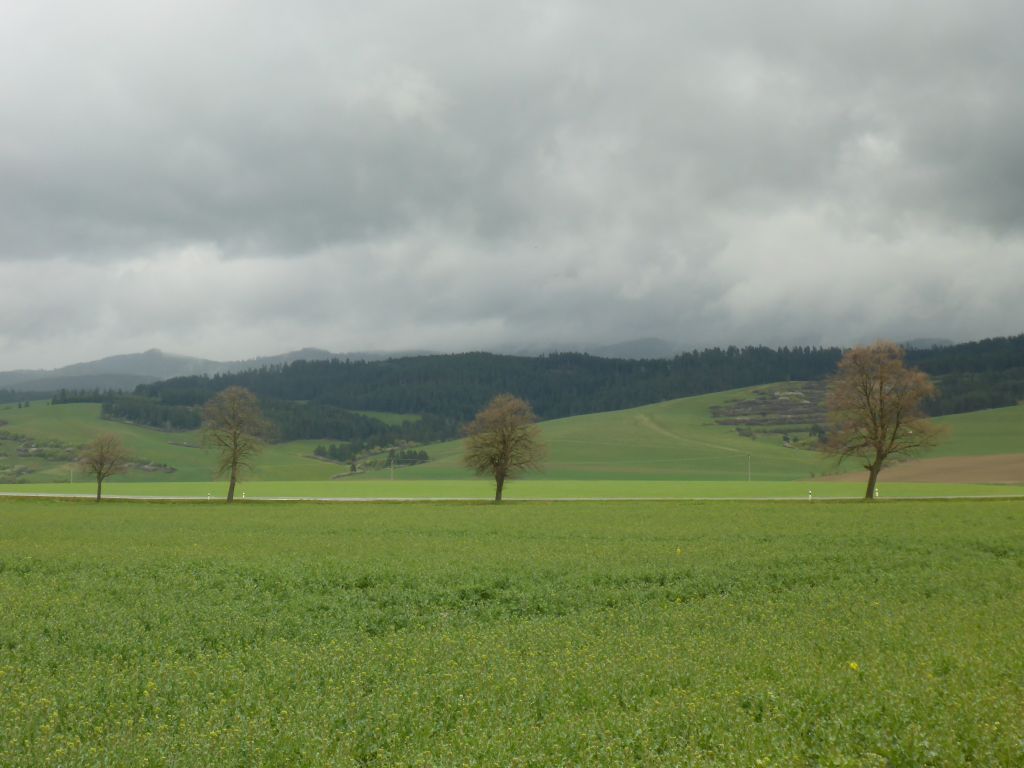 High Tatra Mountains in central Slovakia. In the south of these Mountains, in the skiing village Tatranska Lomnica, is the well known …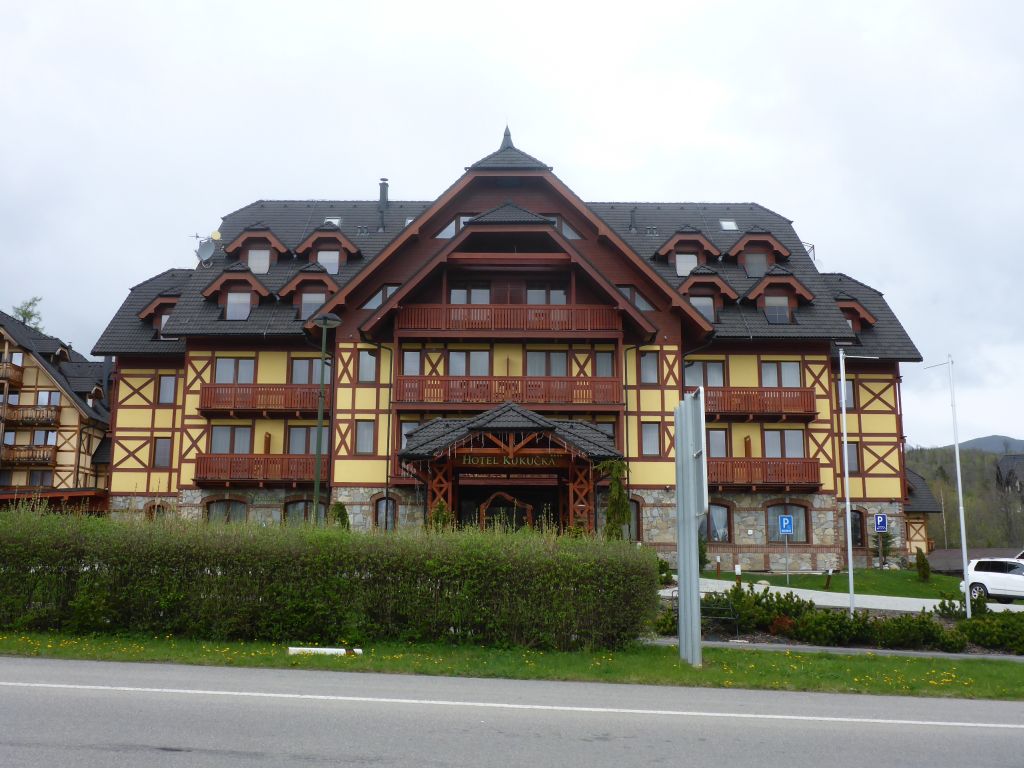 Hotel Aplend Kuckucka located. Looks like a nice stay when money doesn't matter. In the meanwhile I was shivering whilst following the southern edge of the High Tatra Mountains westwards. My fingers started to get numb.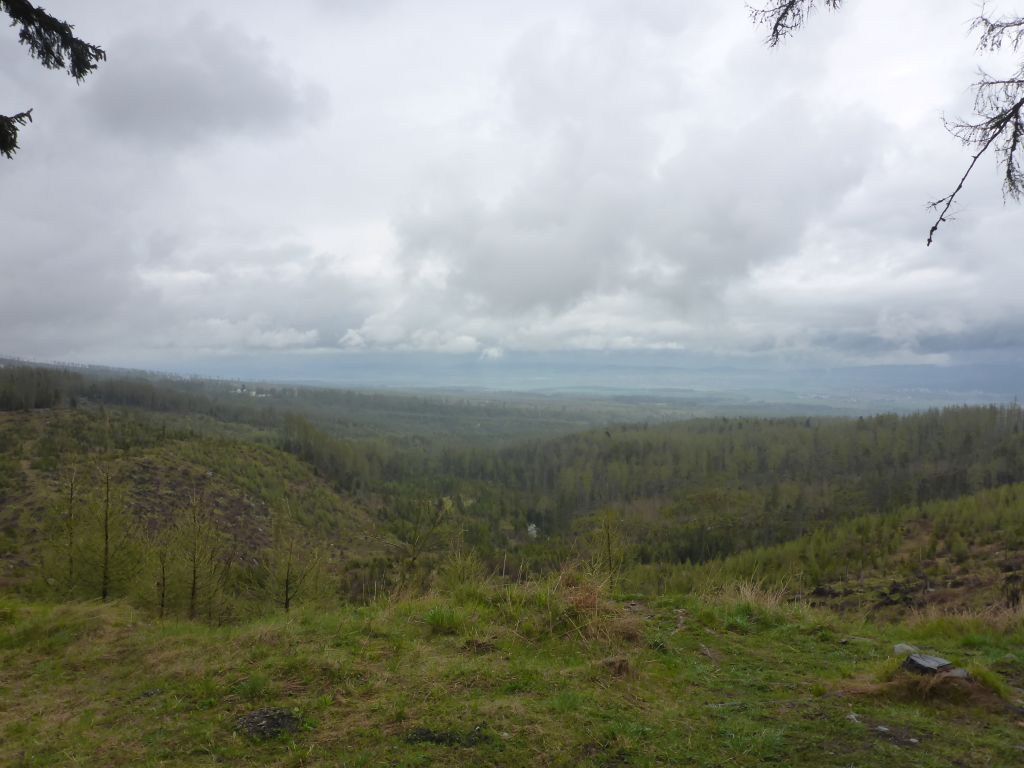 Here at this spot in the southern Hills of the Mountains, I stopped for warming up my wet and cold summer gloves on the exhaust of the motorcycle. Whilst waiting I enjoyed the view and had also another look to the weather forecast.
It showed me, that I was hitting towards a cold front, which was incoming from the west, with temps around 5-10 Degrees Celsius. Damn it! It's already may! Why so cold!?!?
Because I can't change the weather, I forced myself to make a few knee bends and let my arms rotate for a while. That's a good way for getting the limbs warm quickly. A little pissed I swung my ass on the saddle and …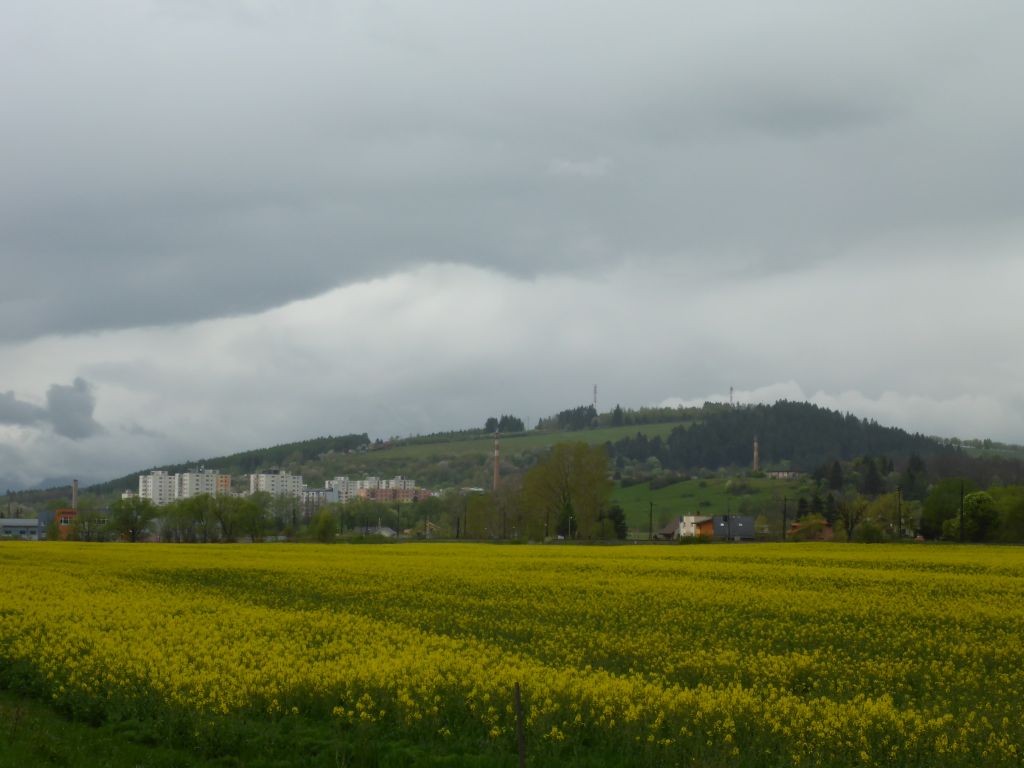 braapt westwards. At least …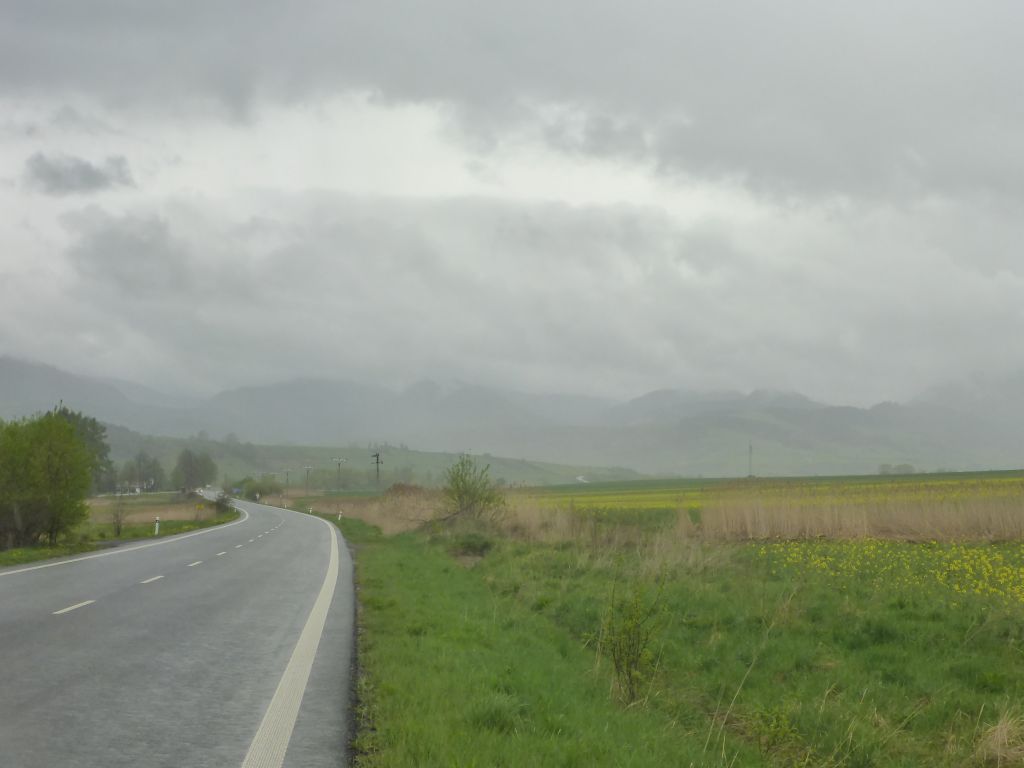 Чернотas heart was thumping strong, because of the fresh cold air. Near the last hill range before Bratislava …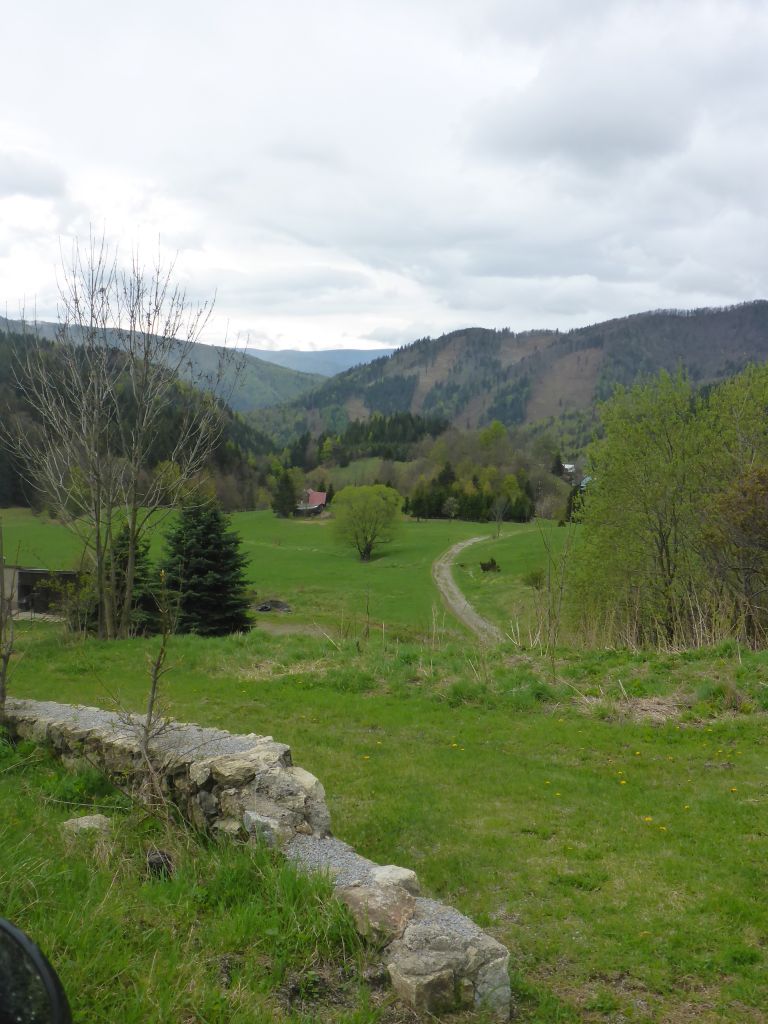 the weather went again better. It stopped being wet, but therefor the temperature was going now considerable down again. The …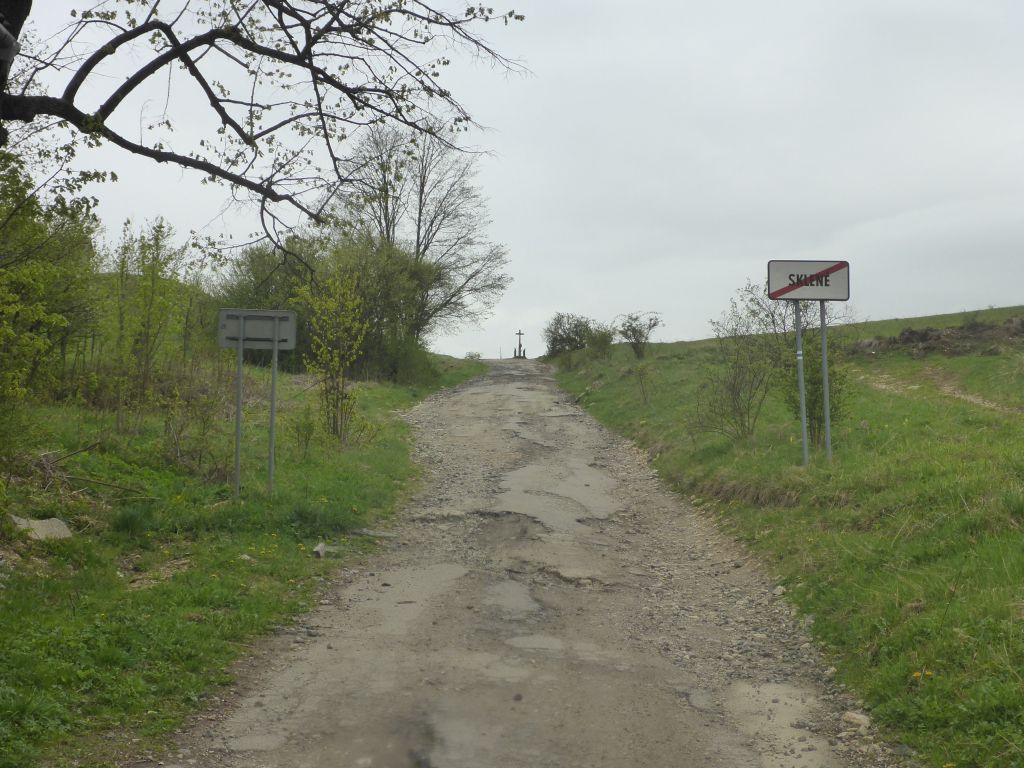 bad roads brought back …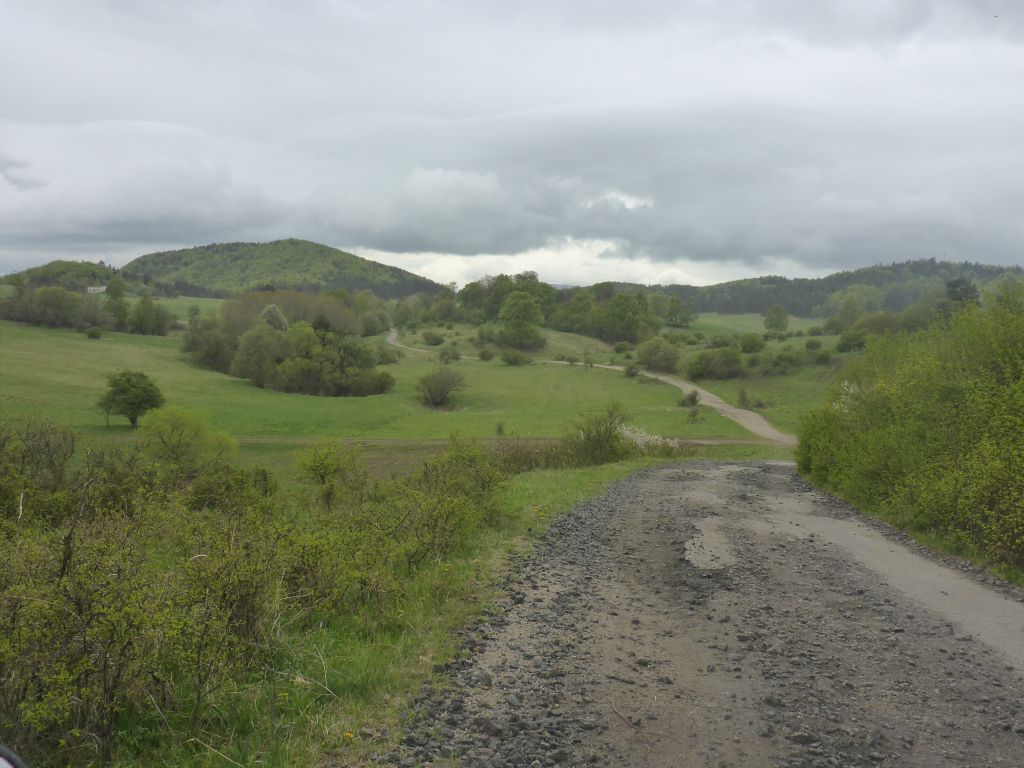 a little smile …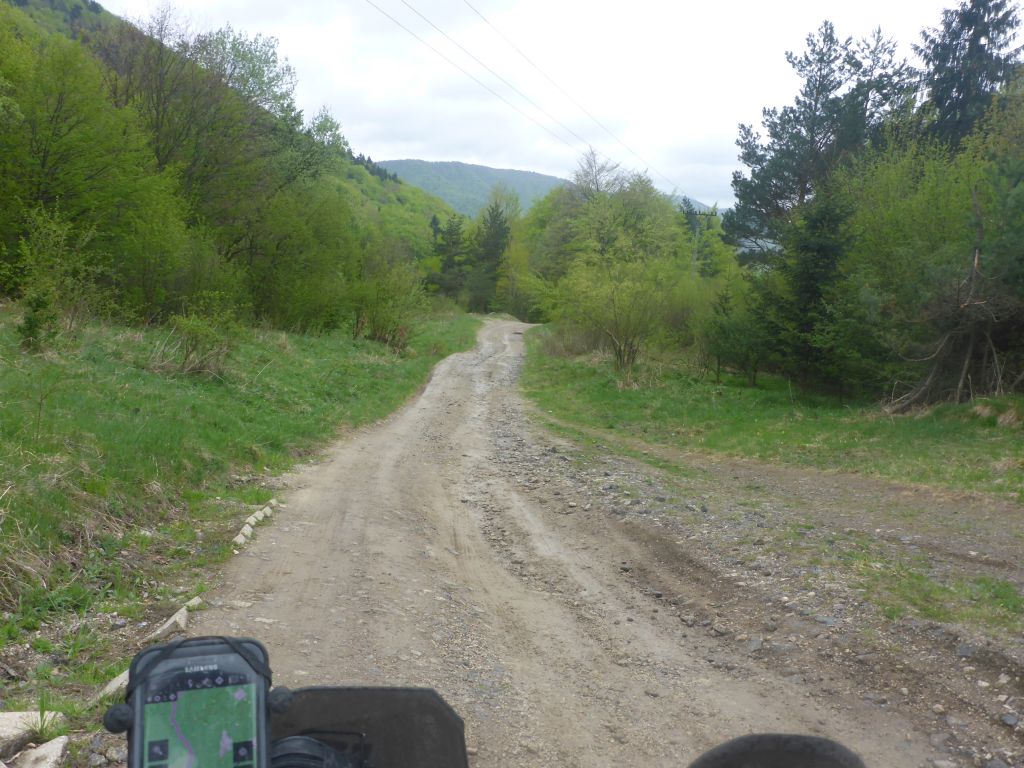 on my face, due to they are always more fun to ride than plain tarmac is.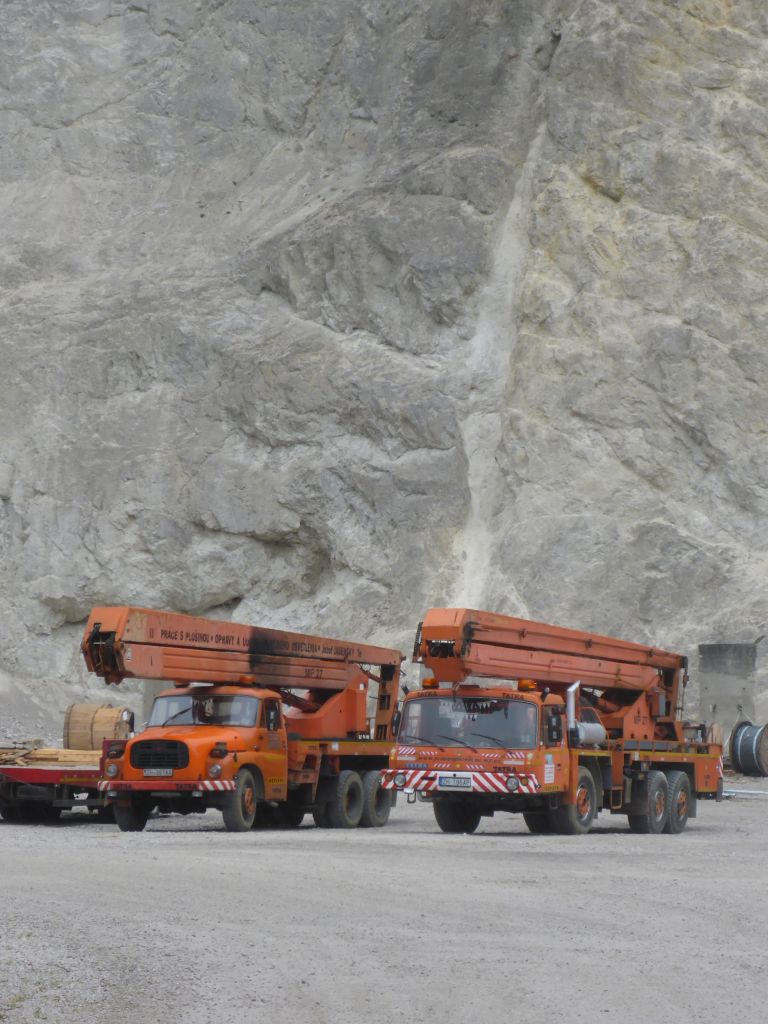 We passed this unknown stone pit with two nice old crane-lorries inside.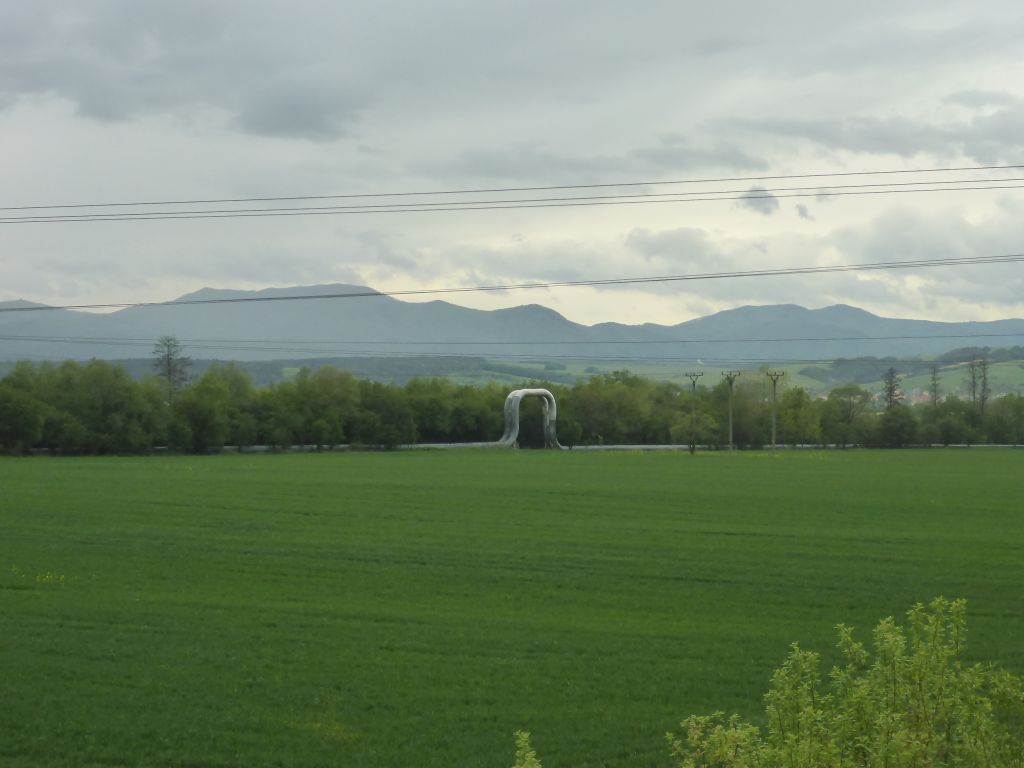 I an unknown …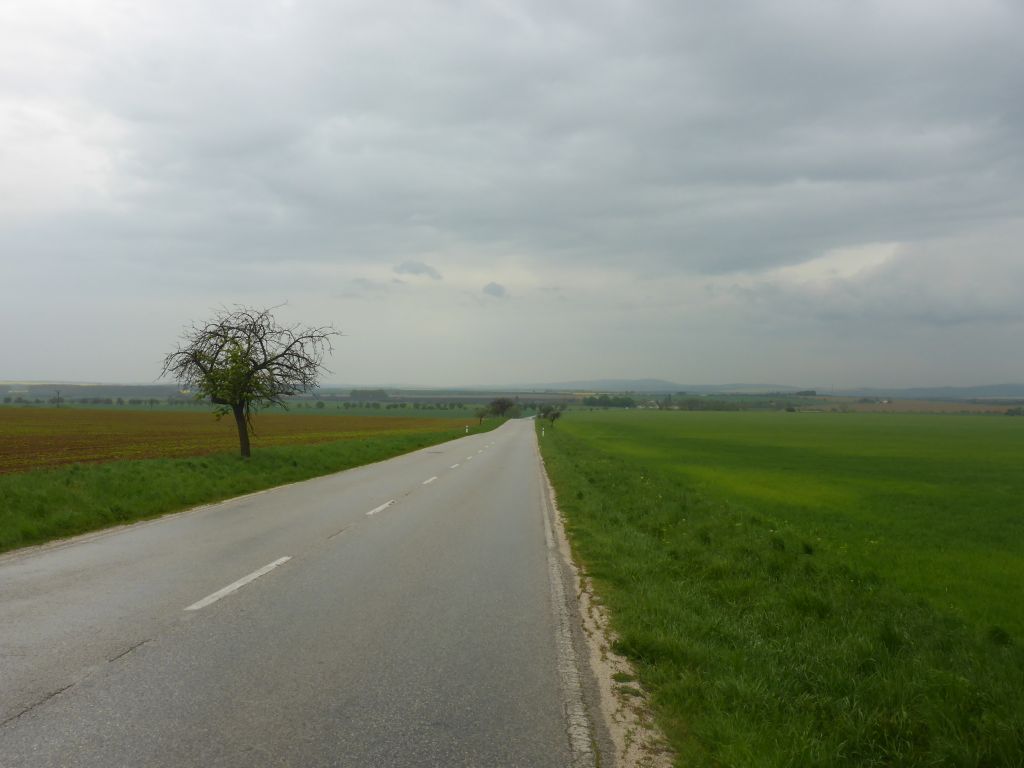 big city, short before we reached …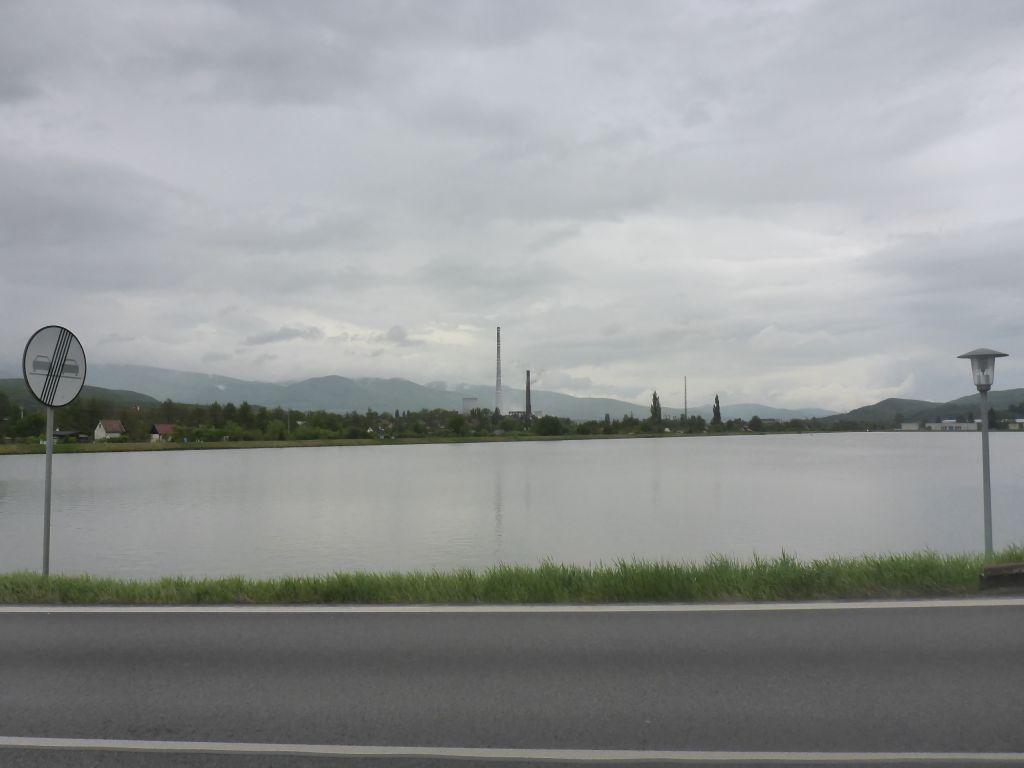 Bratislava, I made this picture of a huge chimney in the distance. I estimated that it has to be surely more than 100 meters or 300 feet high. Wow! O_o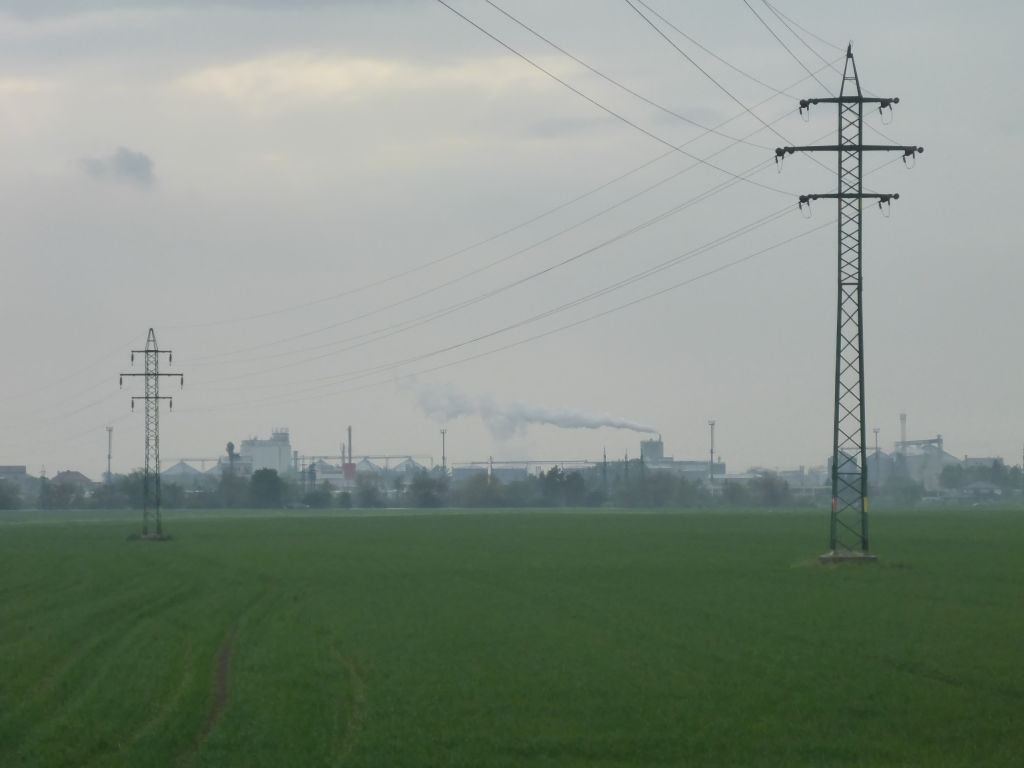 In the evening Чернотa and I passed …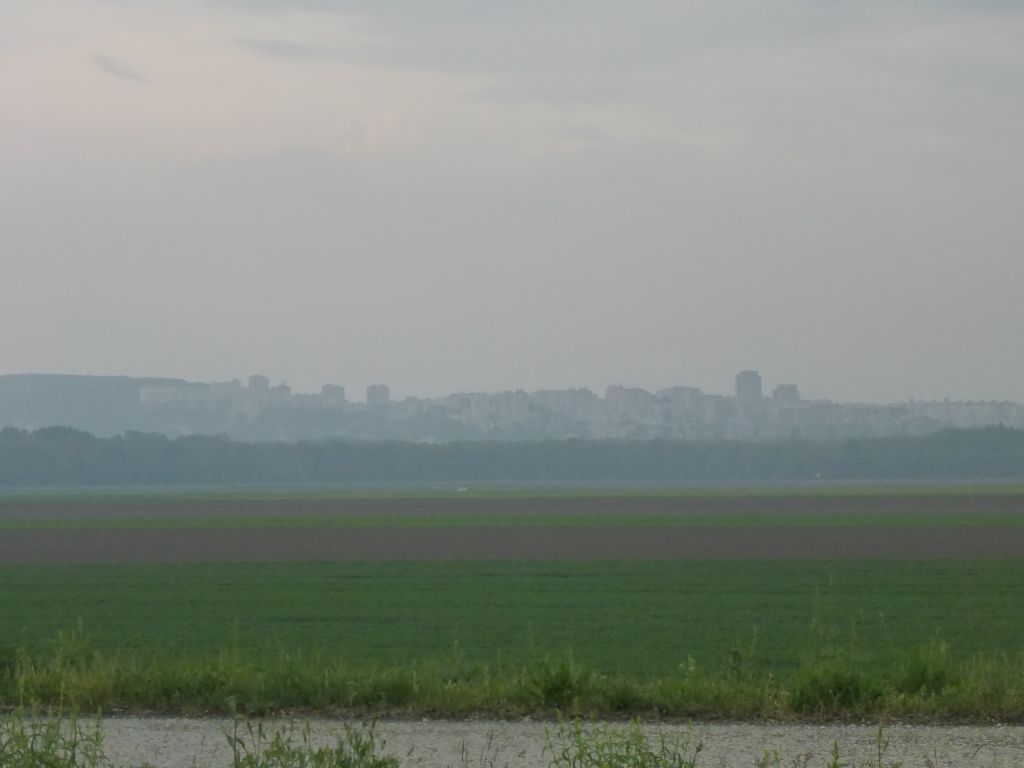 te city of Bratislava in its south and came back to Austria. The weather here, …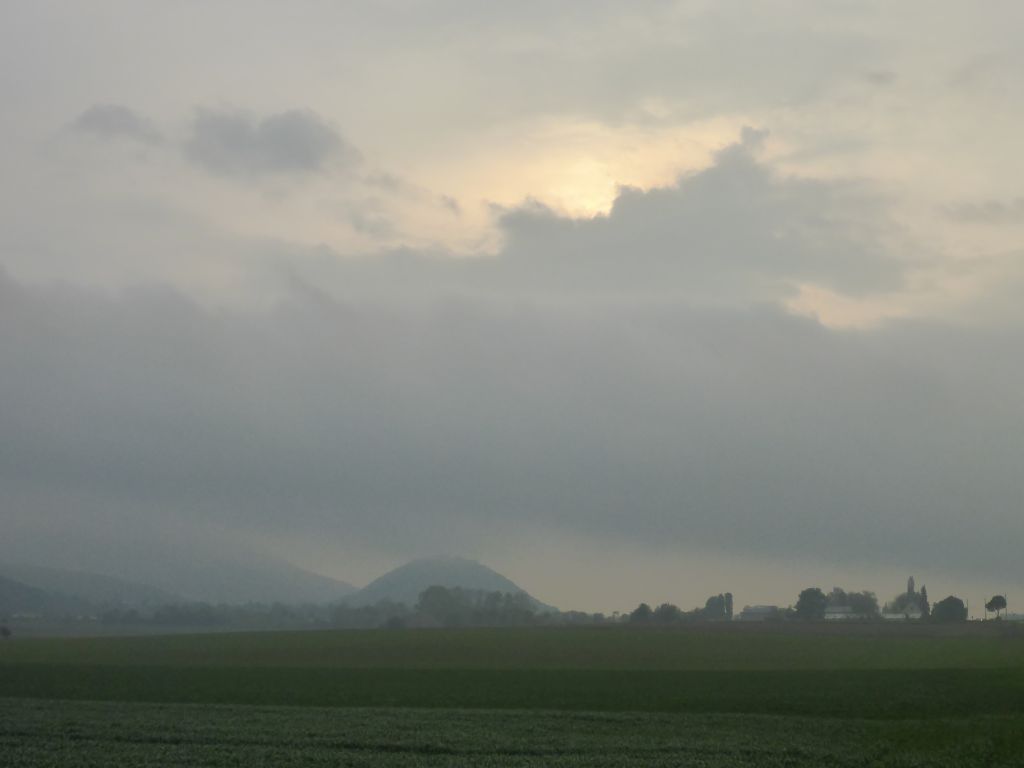 near the castle "Heimenburg", was now again really shabby. Short showers and colder than the rest of the day before, Чернотa and I did the last 50 km back to Vienna. Moist and frozen we reached our home after 750 km or 460 mi in the saddle. The last four days, …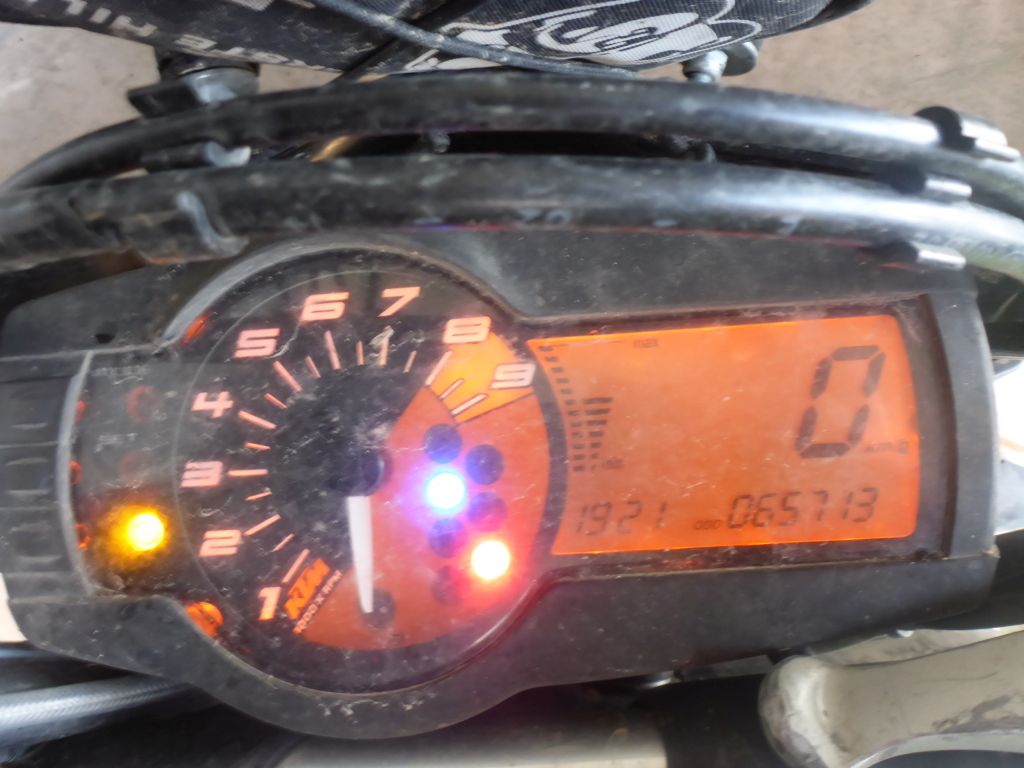 Чернотa brought us along the whole way to the northern end of Polands Eastern TET Section, big parts of the TET Section itself, and back home. That conforms according the Odo 2659 km or 1650 mi.
Hell, what huge distance in such a short amount of time!
That ride showed me well, that also making huge distances during partly bad conditions are possible on a 690ty. Overall I have to say that the ride itself was OK. A bit boring along some stretches due to the flatness of Poland and plenty of tarmac miles also along the TET Trail itself. But hey, at least it was again a little adventure! My comfort zone has surely grown a bit and it won't take long till my next little adventure starts … .

AFTERMATH & SAFETY HINT: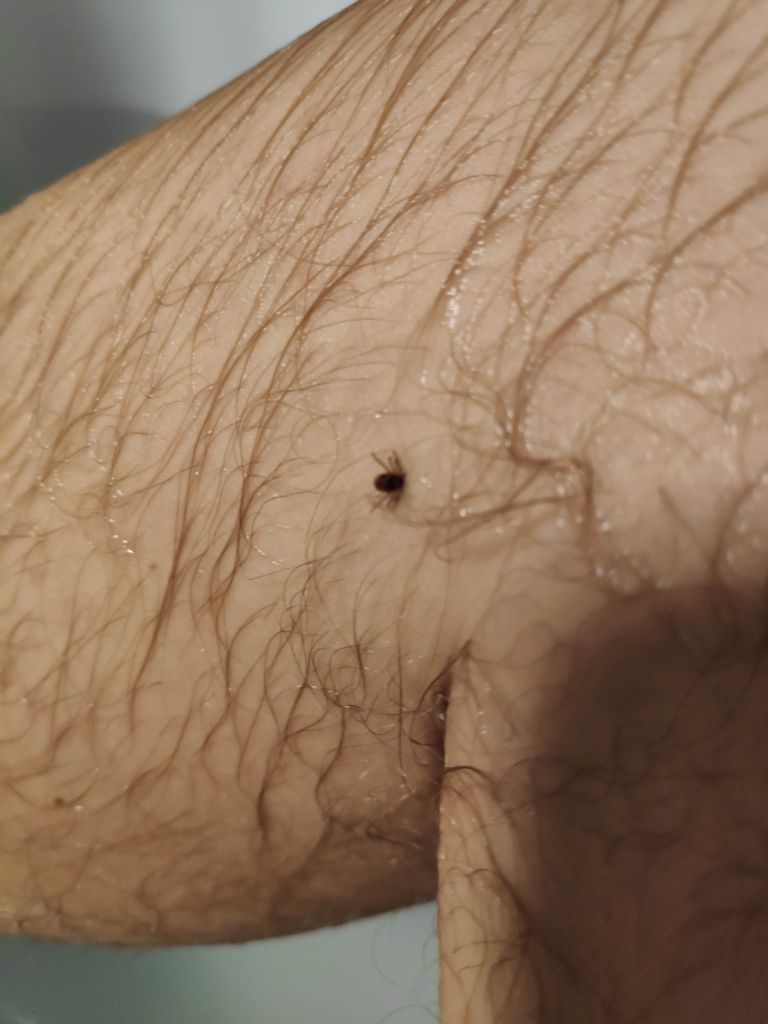 Important Health Advice for all wild camping and forest riding adventurers in middle/Central Europe:

After I was lying in the bathtub to get rid of the dirt collected the last days along this dual-adventure, I recognized a black spot near my right knee pit. A closer look showed, that a tick has dug into the skin to get some of my blood.
A closer inspection with help of my better half brought two more ticks. One in my left arm pit and one other sucker, …, ahm, …, ja, …, … one was behind my jewels. O_o

Ticks like the warm and soft places of the skin, so you will find the most of the time on such areas. Getting them out was no big deal. The bigger problem could have been, that this little blood suckers are often disease agents for the following two serious diseases:
Tick Borne Encephalitis:
https://en.wikipedia.org/wiki/Tick-borne_encephalitis
and also for
Borreliosis:
https://en.wikipedia.org/wiki/Lyme_disease
For the first one, the TBE, there is a possibility to get a immunization for. Three syringes in a half year will protect you from this disease for a long time. People from the northern half or western half of Europe probably won't have such immunization. If you are from these countries and intend to camp and ride in the woods of middle and eastern-central Europe get that immunization! It is cheap and will prevent you and your beloved ones from a worse fate!
For the second one: Borreliosis, there is no Prevention against it available. It's a bacterial infection which can, if there is no treatment, lead to serious health troubles including dead.
But if you know the signs of it (An expanding rash is an initial sign of about 80% of Lyme infections. The rash may look like a "bull's eye," in about 80% of cases in Europe and 20% of cases in the US [Source: Wikipedia]) you won't have much to fear; you just need to start a special antibiotic treatment.
So in my case that ment:

TBE:
I already had an immunization a few years back so, that wasn't a problem for my body and my immune system.
Borreliosis:
I exactly noted the areas of my skin where the ticks have been found. I had a regular inspecting glance on that areas the following months for being sure, that there isn't an infection (red, round-shaped rash –> "borreliosis-bullseye", red skin or equal).
To all of you adventurers out there: Keep that in mind when riding or camping in Europe's beautiful woods! Happy riding and stay safe!
Servus,
Tom