"RIDE THE LINE"
My plan for this trip was to make plenty of miles on the first and on the last day. Therefore, I created a route from Vienna to the Polands northeastern corner, which was as straight and short as possible. The sooner we would reach the TET, the better it would be! Because I haven't planned any sights along this route, I was curious what this first day ride along many small and big roads and also some gravel tracks would bring …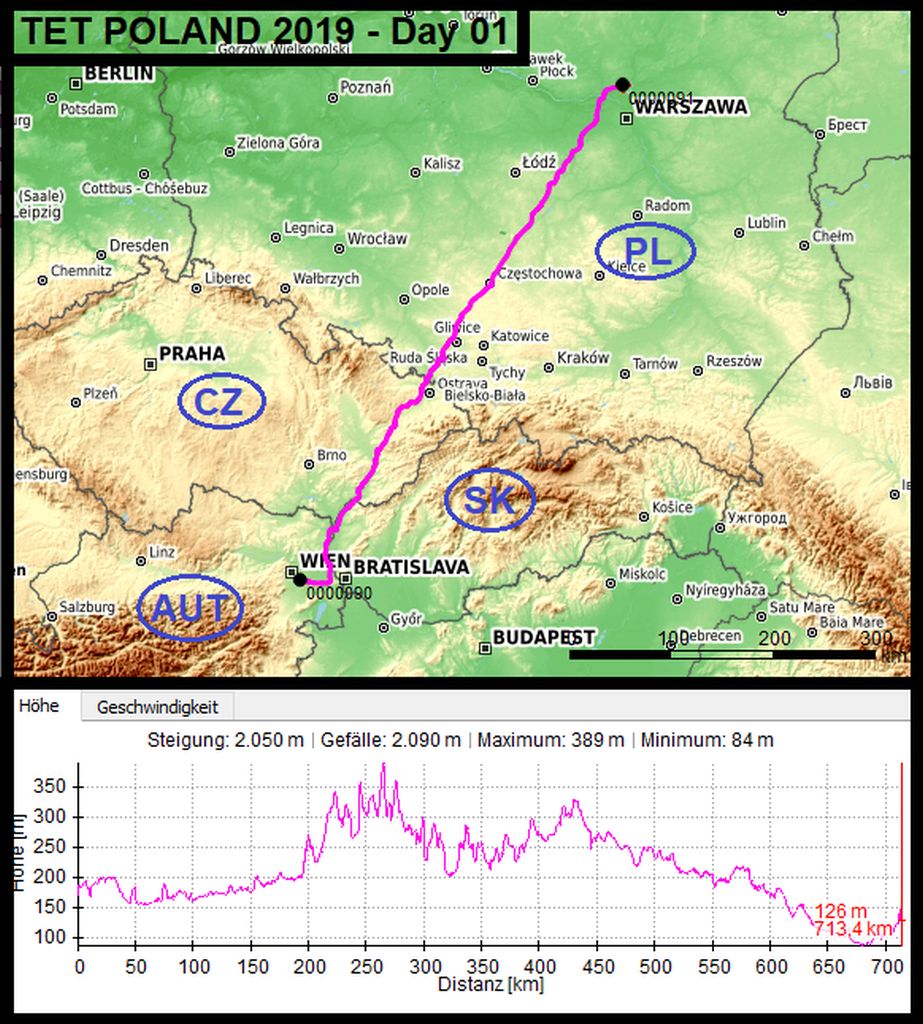 The first day of my trip to the entrance of Polands TET started in Vienna, went on through Austria, scratched a bit of Slovakia, further via Czechia to Poland. Somewhere in the north of Warsaw was the plan to stop. Because of the high daily mileage …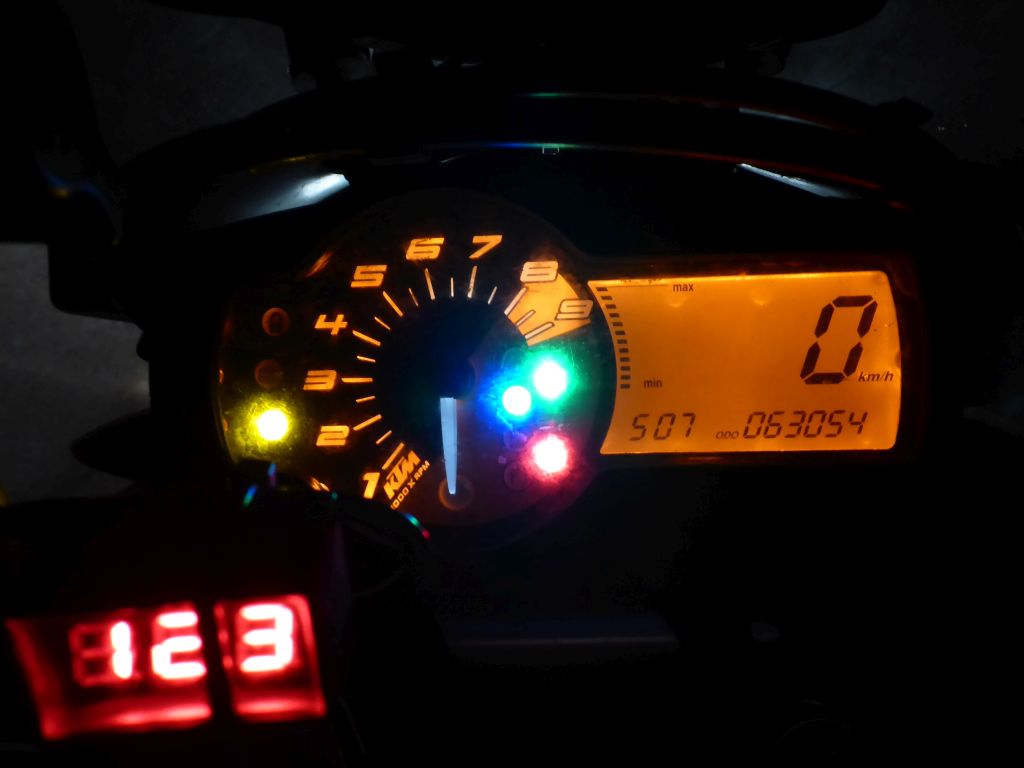 my trusty KTM 690, aka "Чернотa" and I started short after five o'clock in the morning our ride. We left the city Vienna …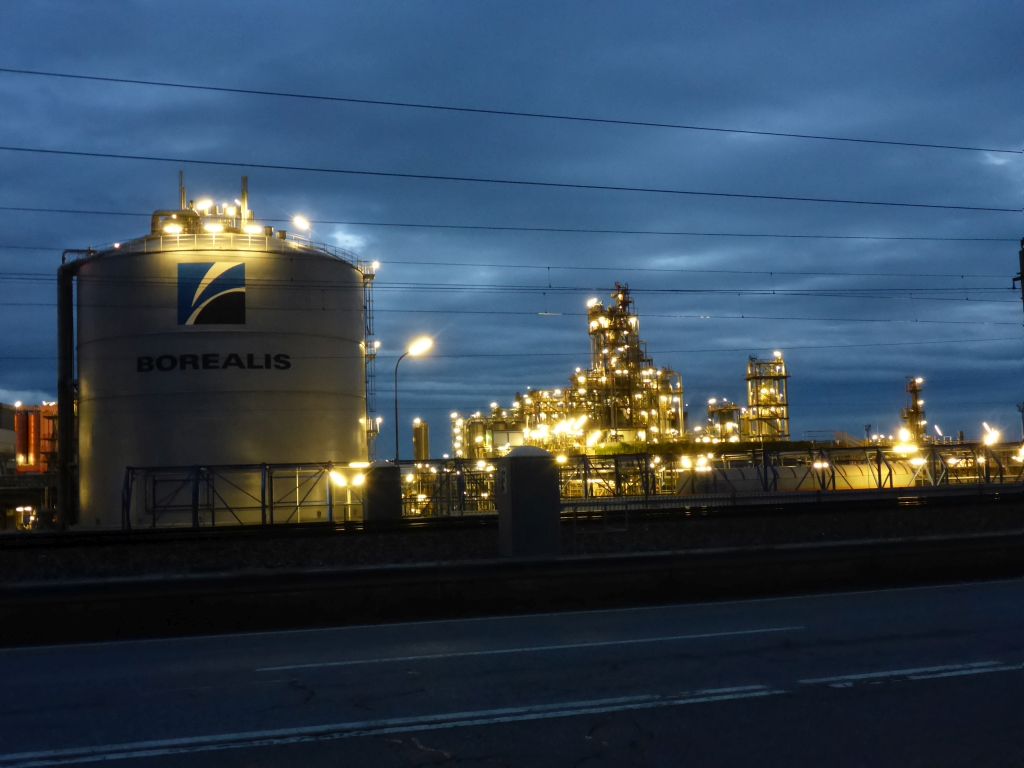 through its eastern end, where a huge refinery of the Austrian oil company OMW is located. Further east, near the village Hainburg, …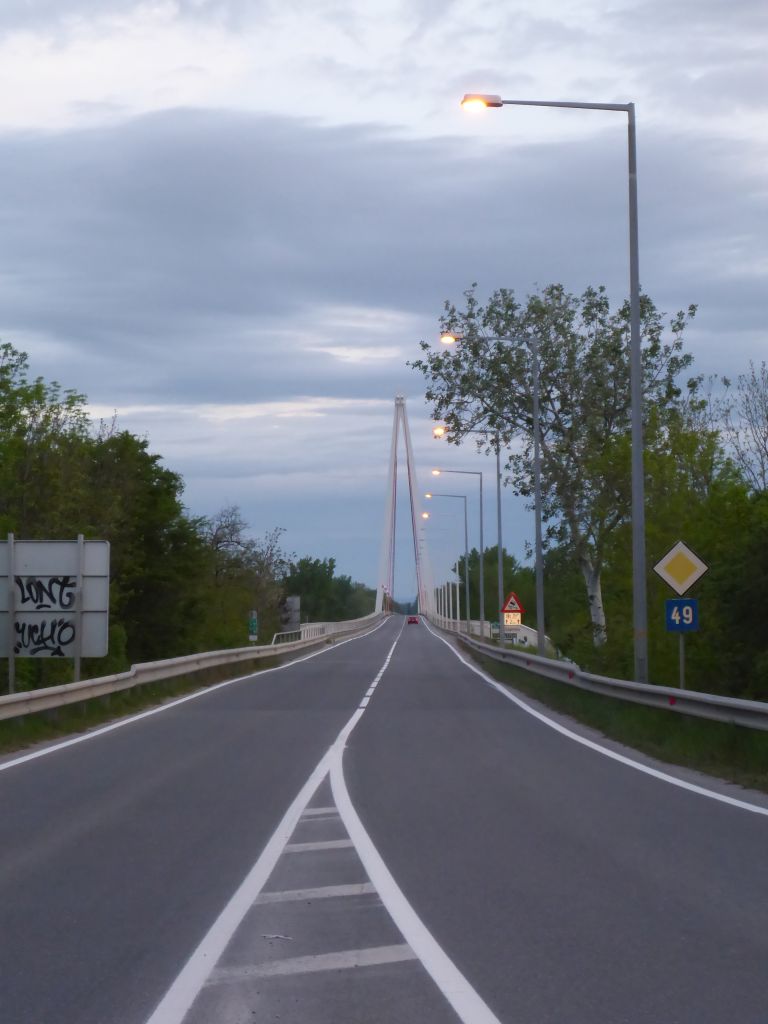 we crossed the river Danube via the "Andreas-Maurer-Bridge". Than we followed the Austrian/Slovakian borderline northwards. Far away in distant Slovakia, …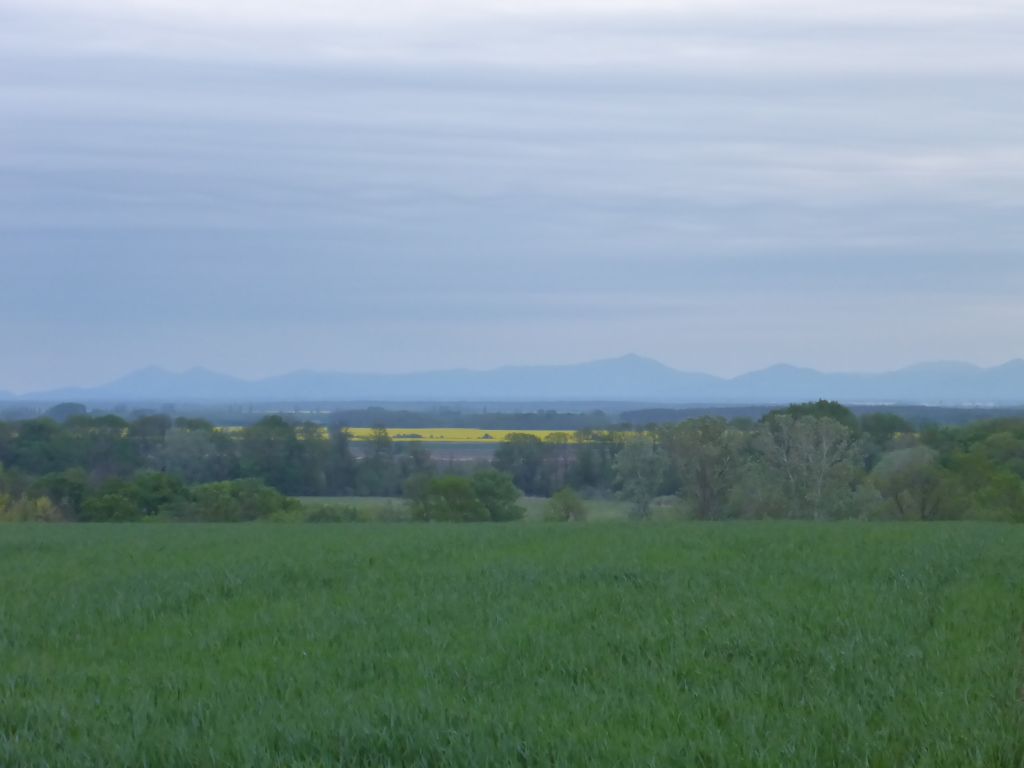 the "Little Carpathians" showed their shape at the horizon. After about two hours of riding we arrived at the village "Hohenau an der March". There, …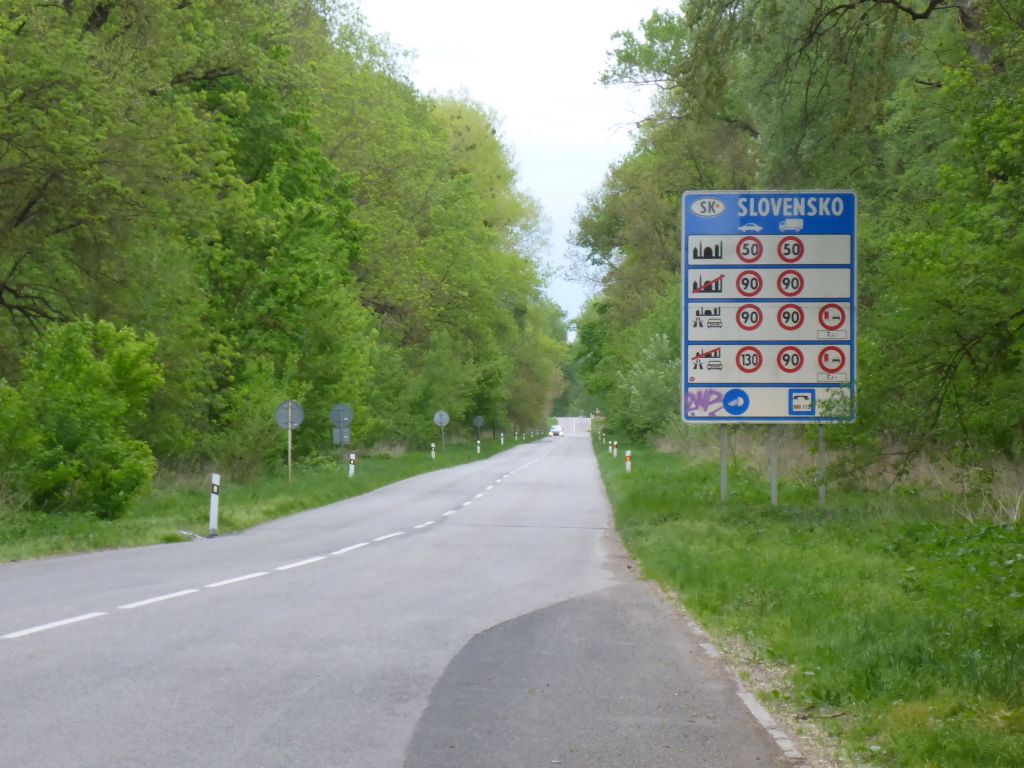 Чернотa and I passed the border from Austria, over to Slovakia. While having a rest at the border river "March", I saw many of this …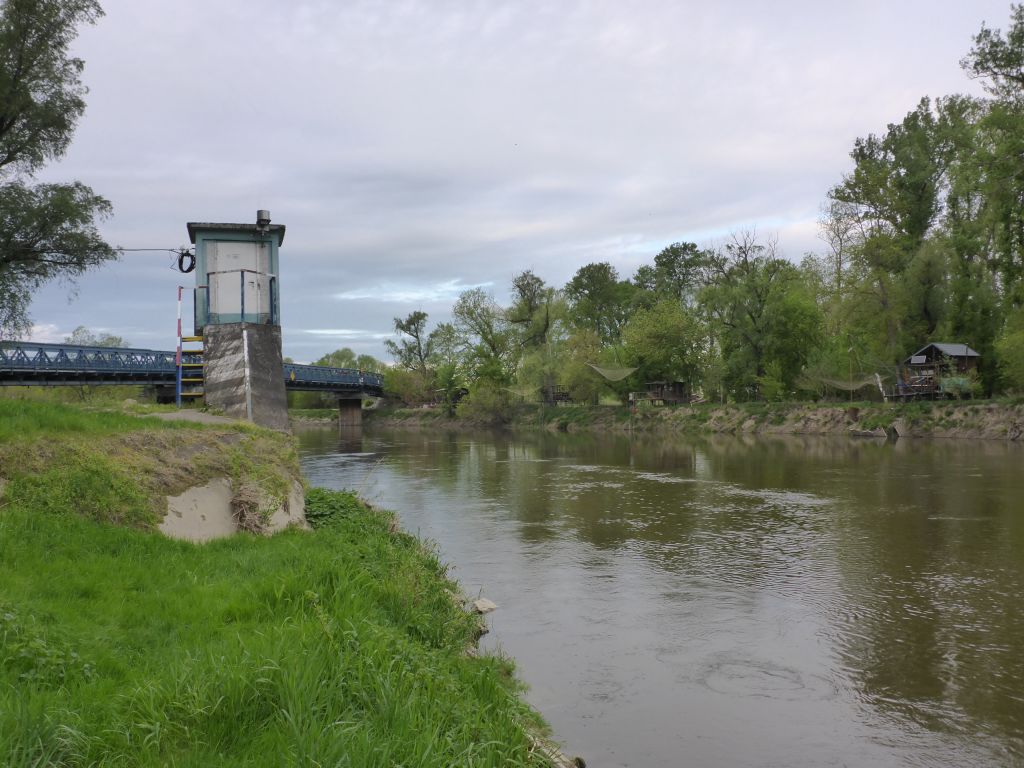 fishing huts on the other riverside. How does it work to fish with those huts: In front of each hut a frame with a fishing net is installed on a rope or a long rod. The fishermen let the frame down to the bottom of the river bed. After that, they threw a few baits onto the net and waited til the fishes come after it. All they had to do then was to lift the net and took the fresh fish out of the net.
To get food was the primal reason for those huts in earlier times. In the meanwhile this little huts are mostly used from townies as a sort of weekend residence. According to the internet most of these huts were built illegally and so their future is unknown.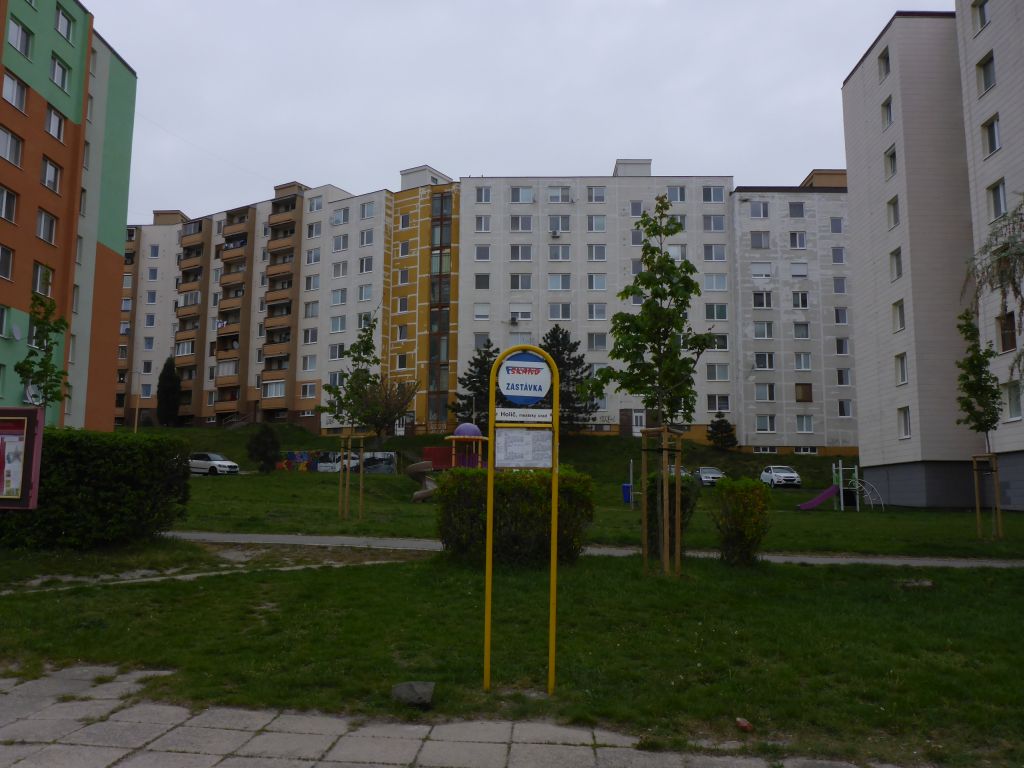 The next short stop was in the Slovakian city "Holic" where I took this picture of some classic eastern apartment blocs.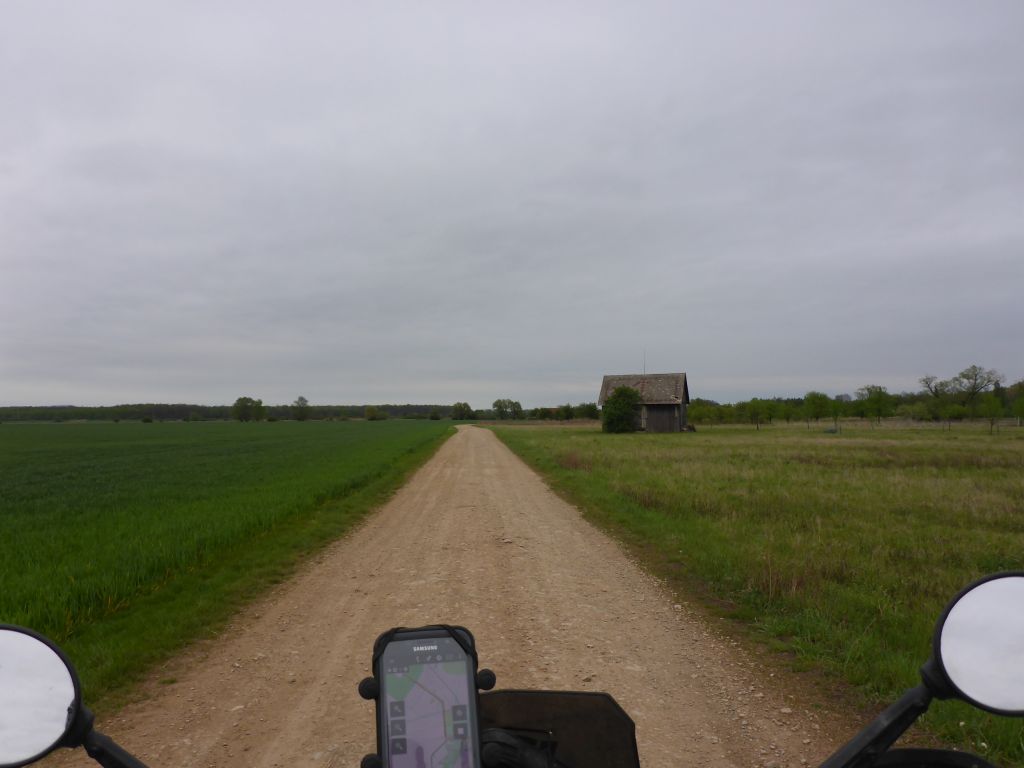 Along the first gravel parts, …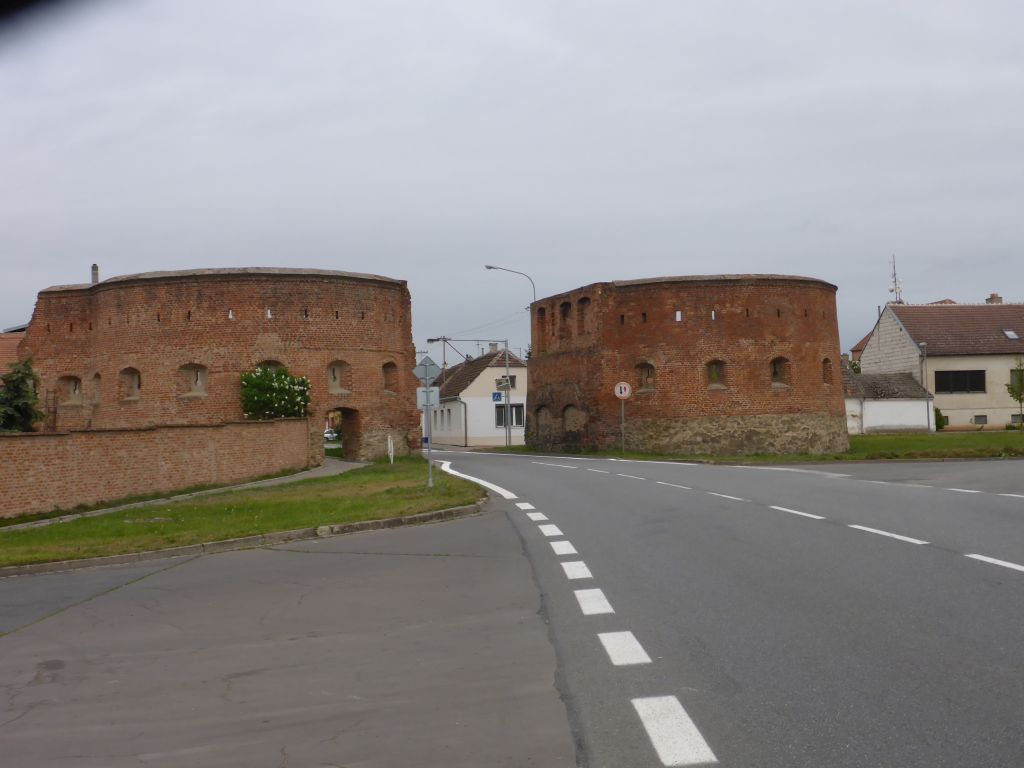 and old fortress-brick-walls, we came …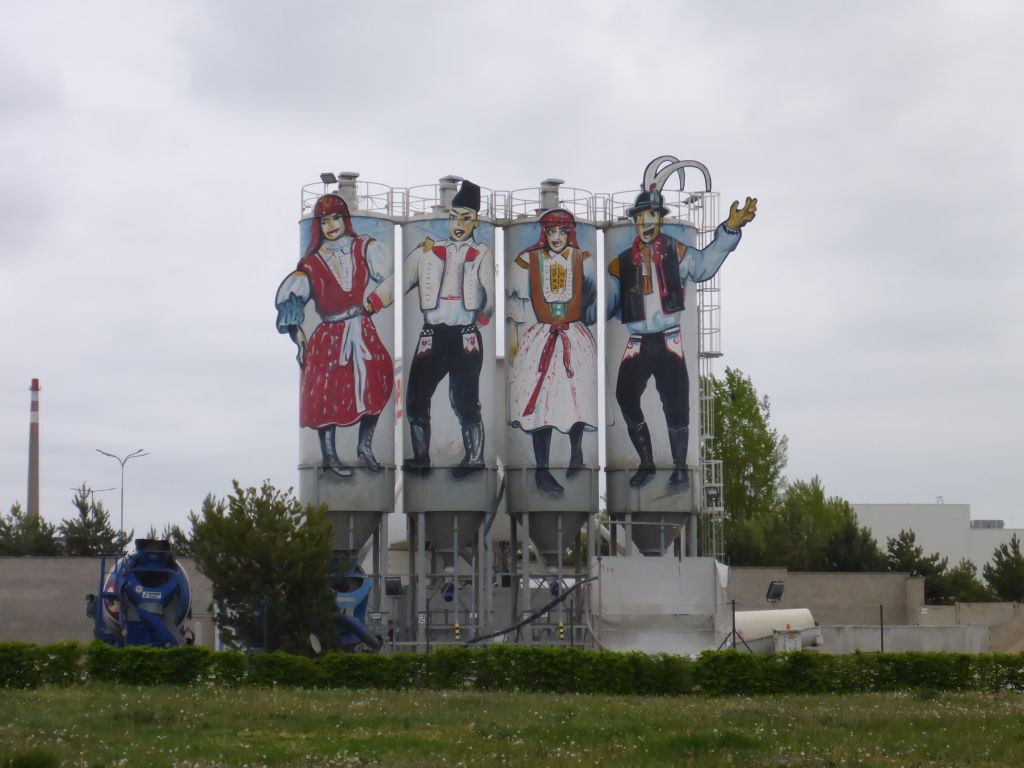 to Czechia, where this huge buildup welcomed us. Due to easy streets and …
plenty of straight gravel between the single villages, my black beauty and I made fast progress, along the speedy passages. There between …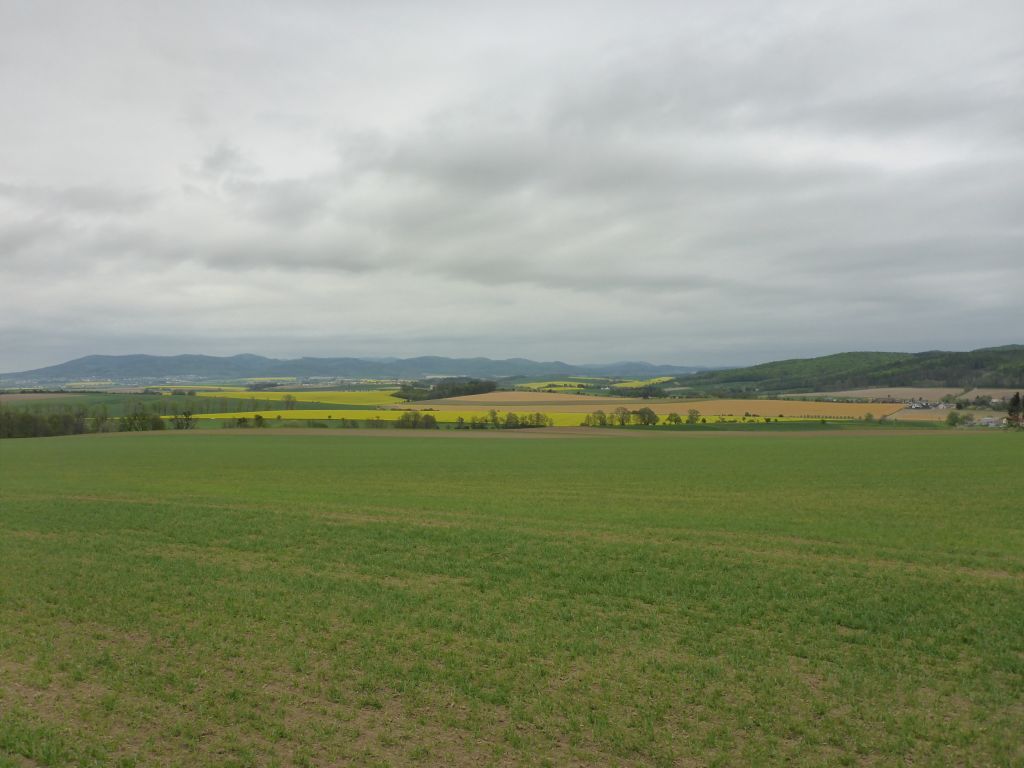 also some pictures of the spring-landscape have been made. In eastern Czechia, …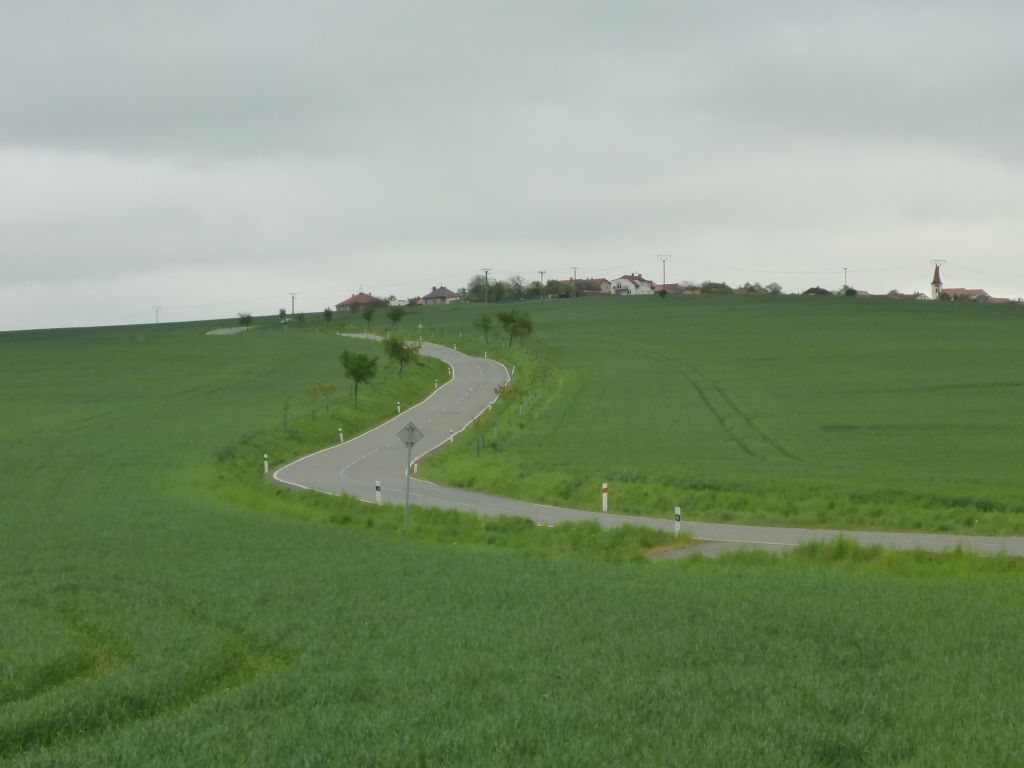 close to the border with Poland, …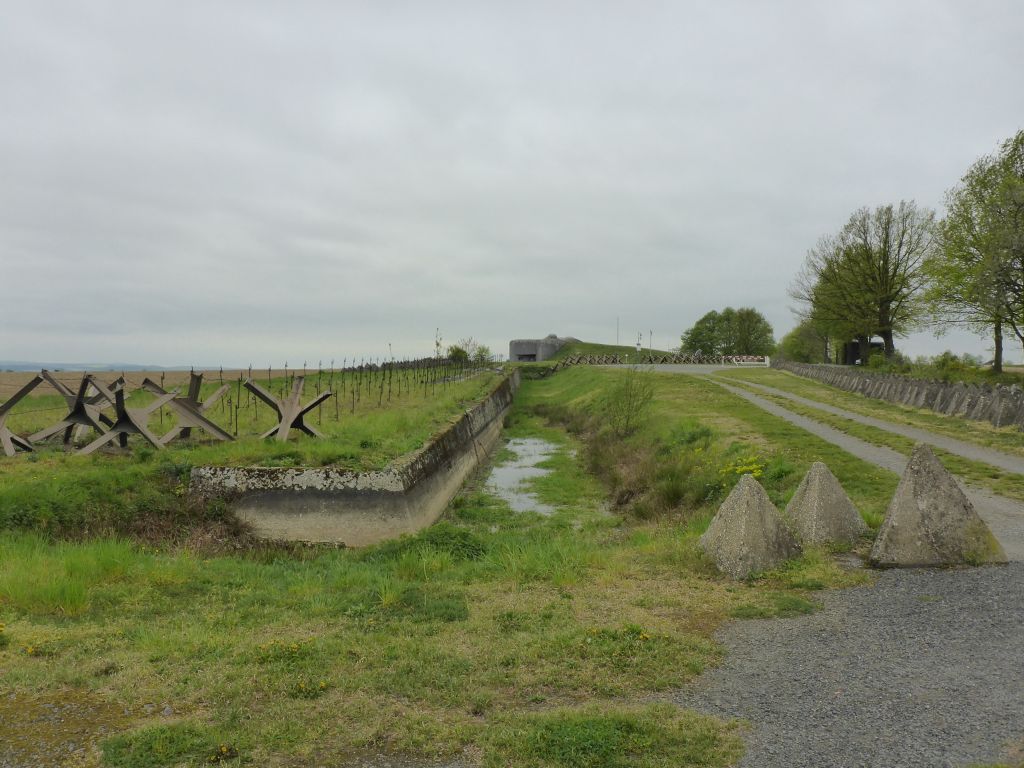 this former bunker was found next to the street. It was built in cold war times when Slovakia and Czechia have been united to one big country – Czechoslovakia. This bunker is located near the village "Darkovicky". The complex is one of the biggest I've ever seen. I took a look around …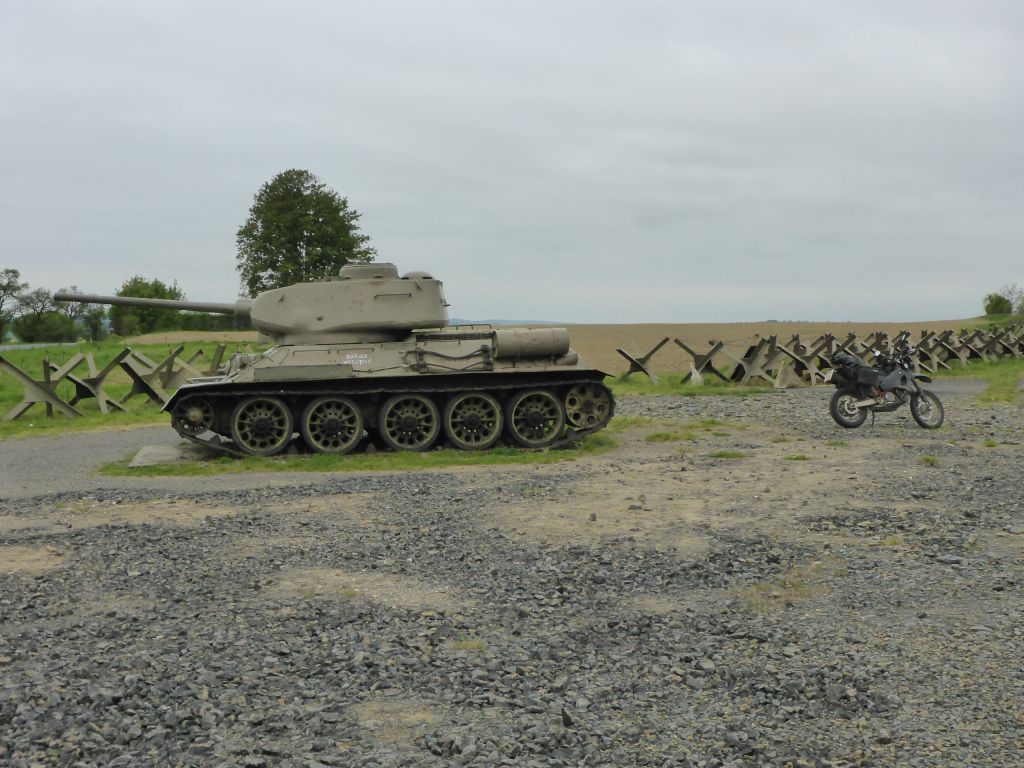 with Чернотa and had a closer look to this former soviet tank. I wasn't …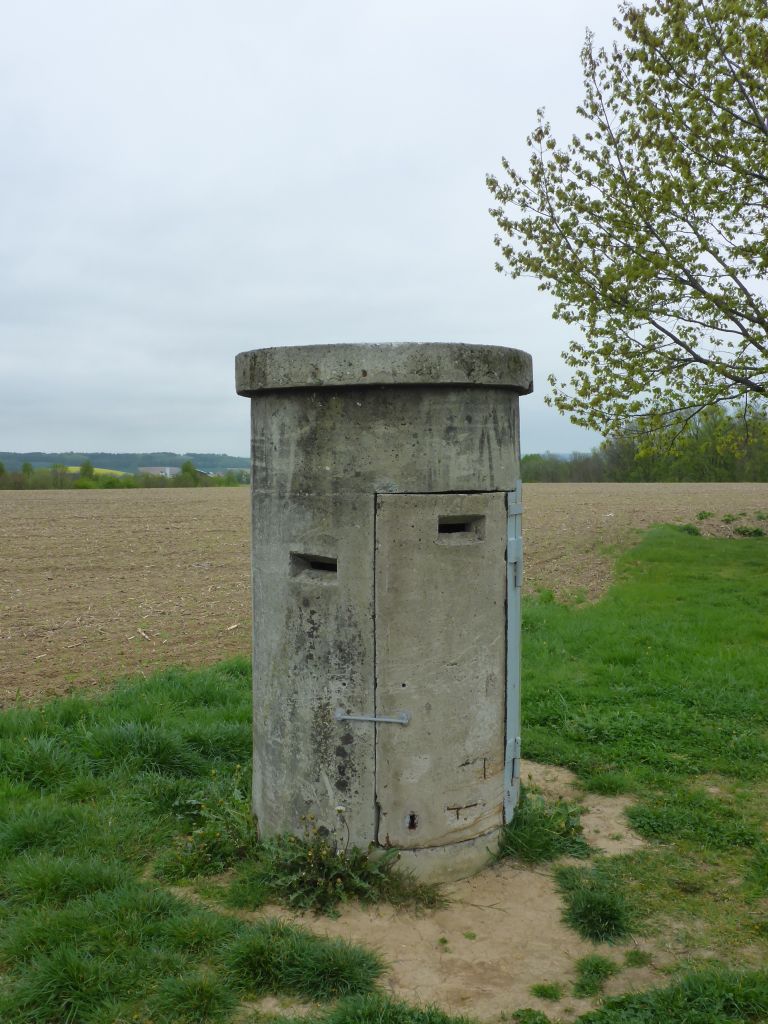 sure for what this little cabin, also located in the bunker area, was used for. Maybe it's an entrance to the main bunker itself? A quick research in an interesting information sheet about this bunker also didn't answer that question. Whatever! After a last…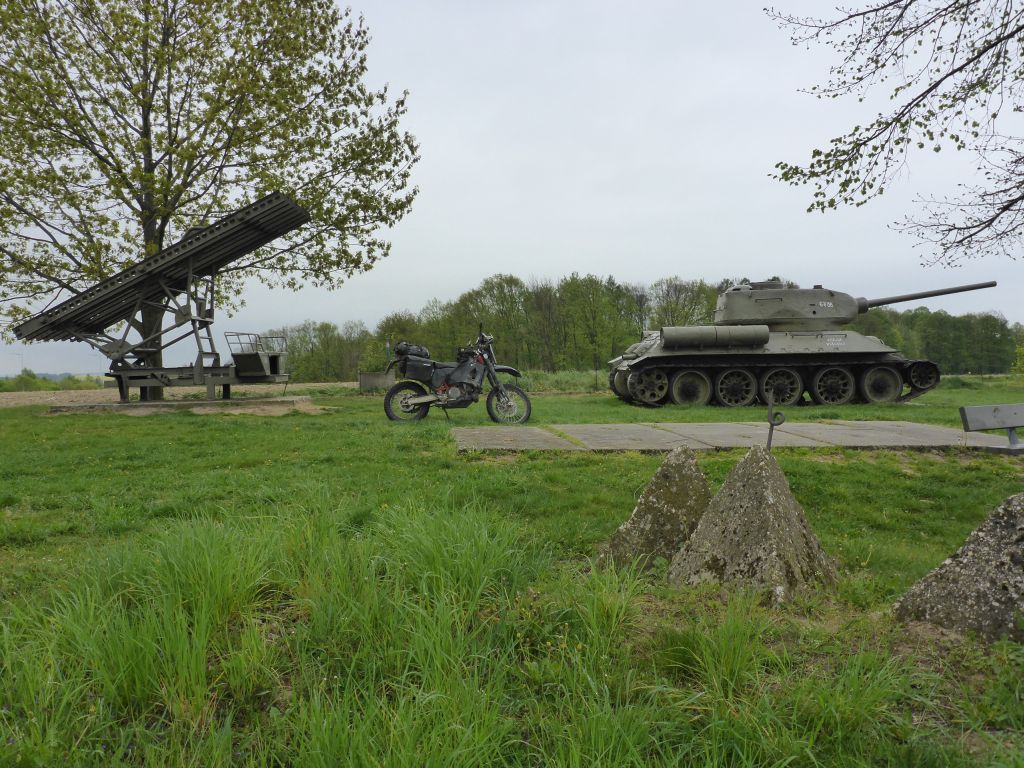 picture of a rocket launcher, next to Чернотa and another soviet made tank the ride continued. We …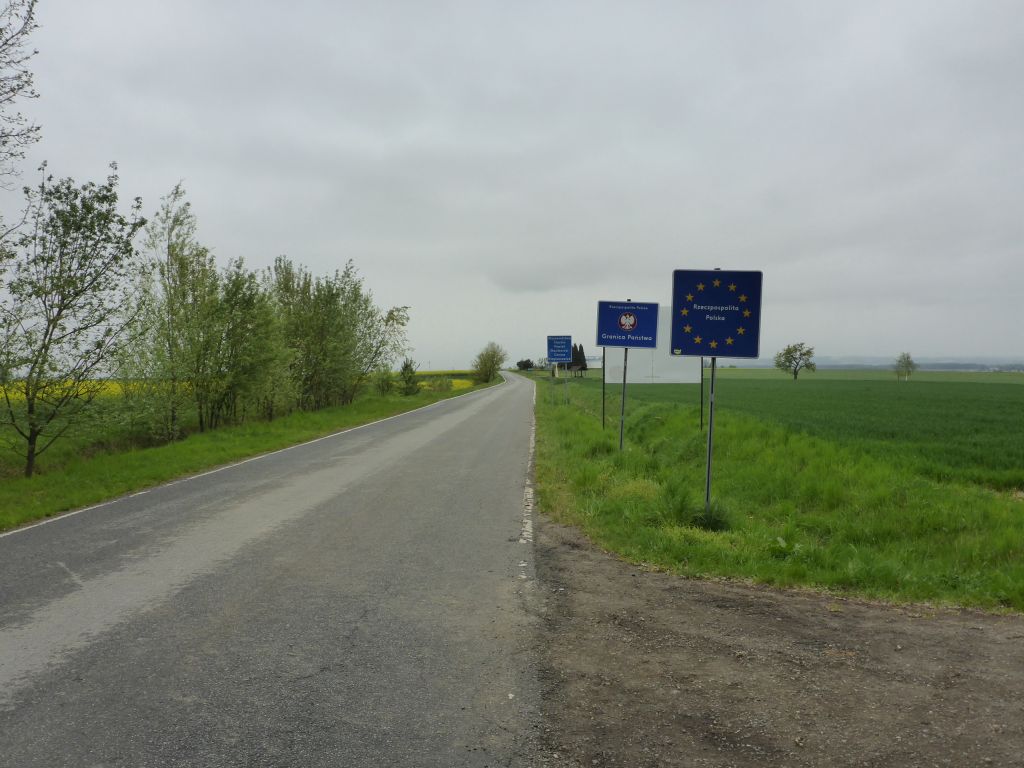 entered Poland and …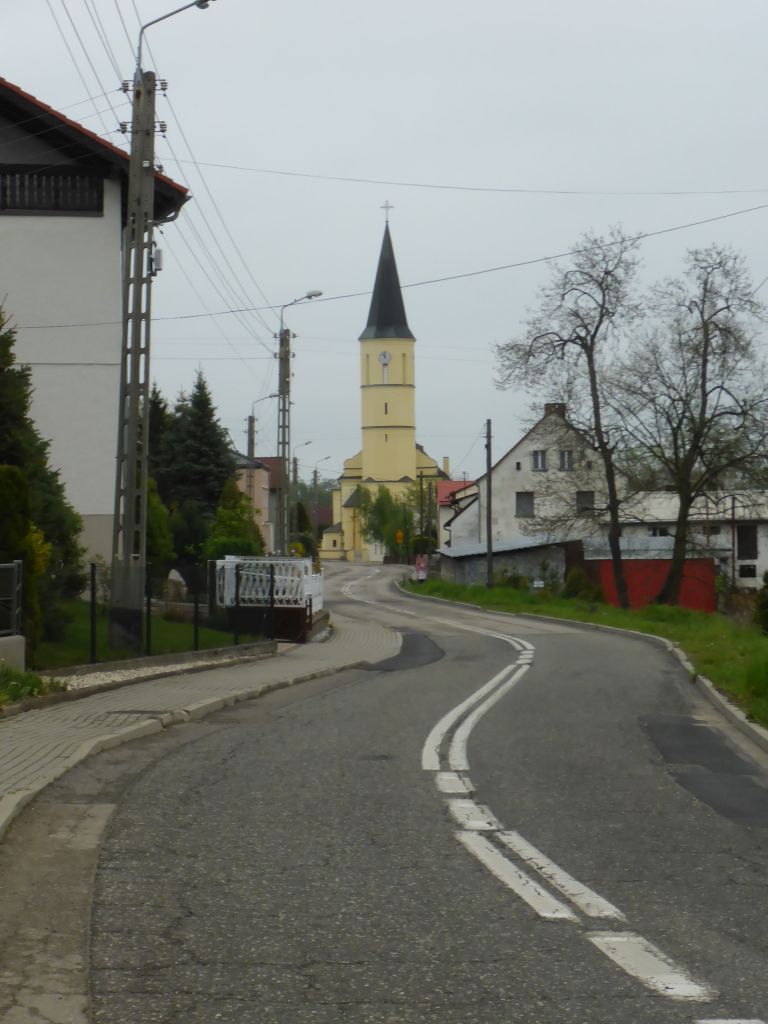 rode diagonally from its southwest to its …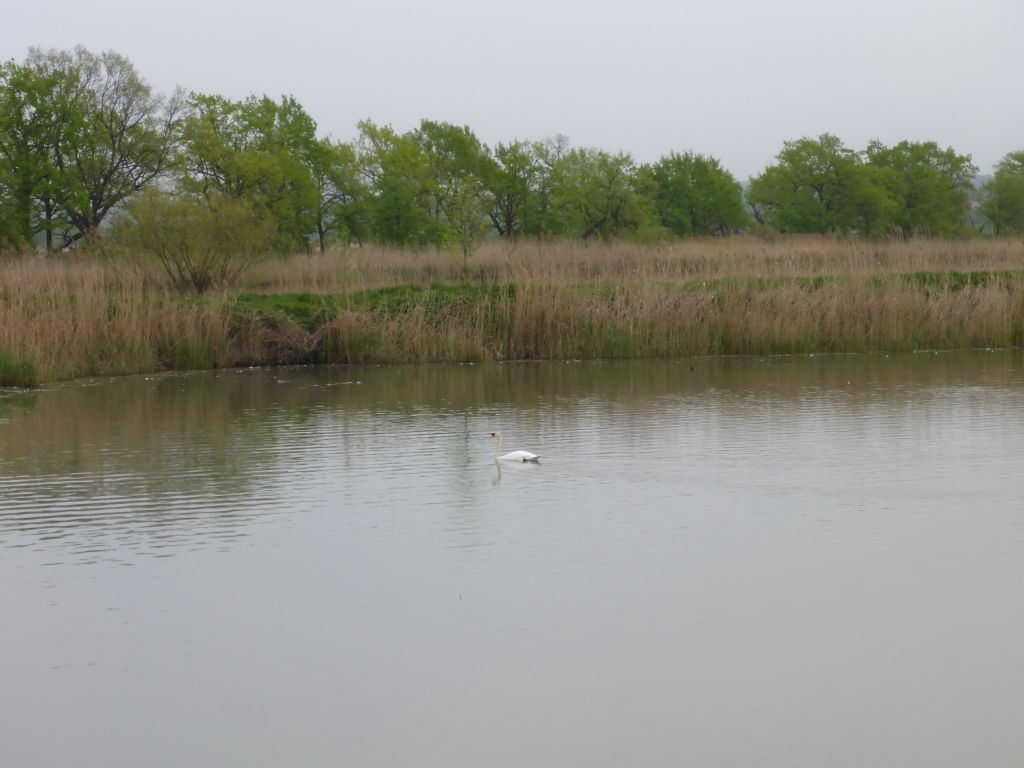 northwestern corner. On our way it began heavily to rain and …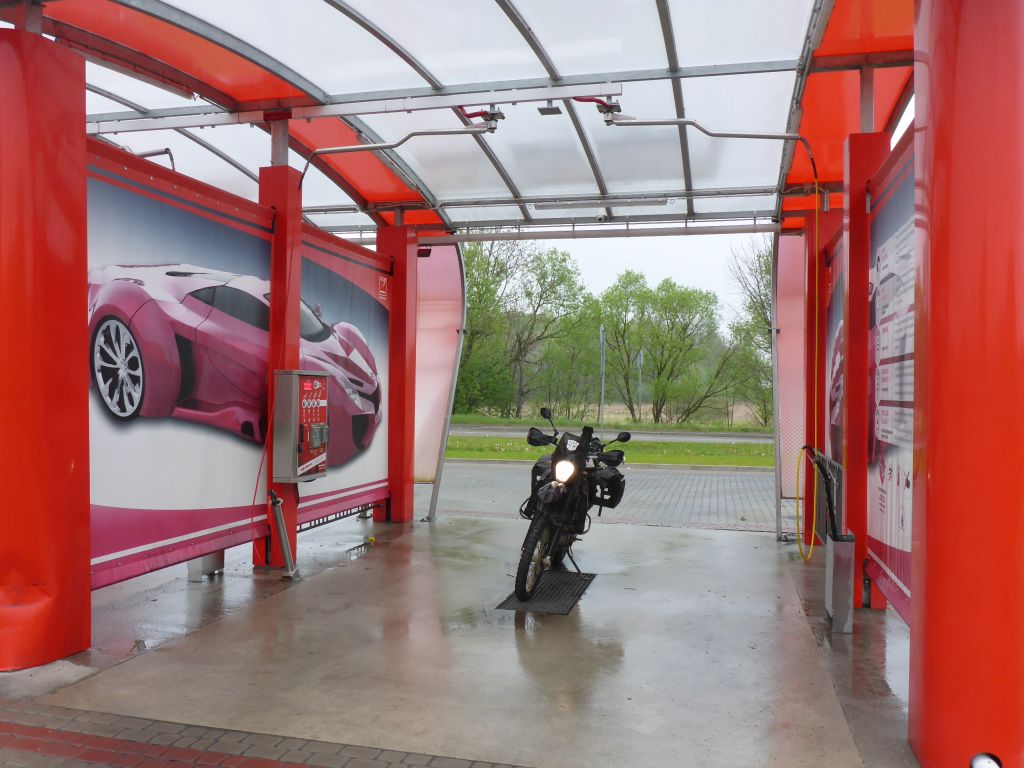 I was forced to have a short break in a car-washing-box. There I pulled my rain gear on.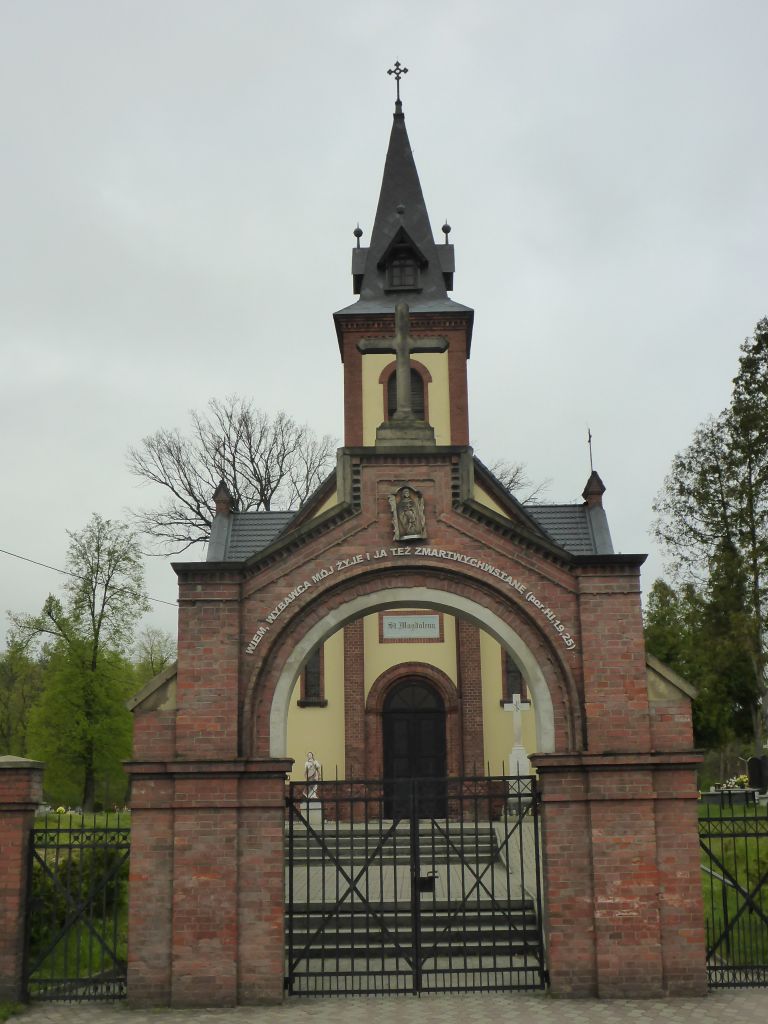 Proper wrapped I continued our ride. We passed this little church, …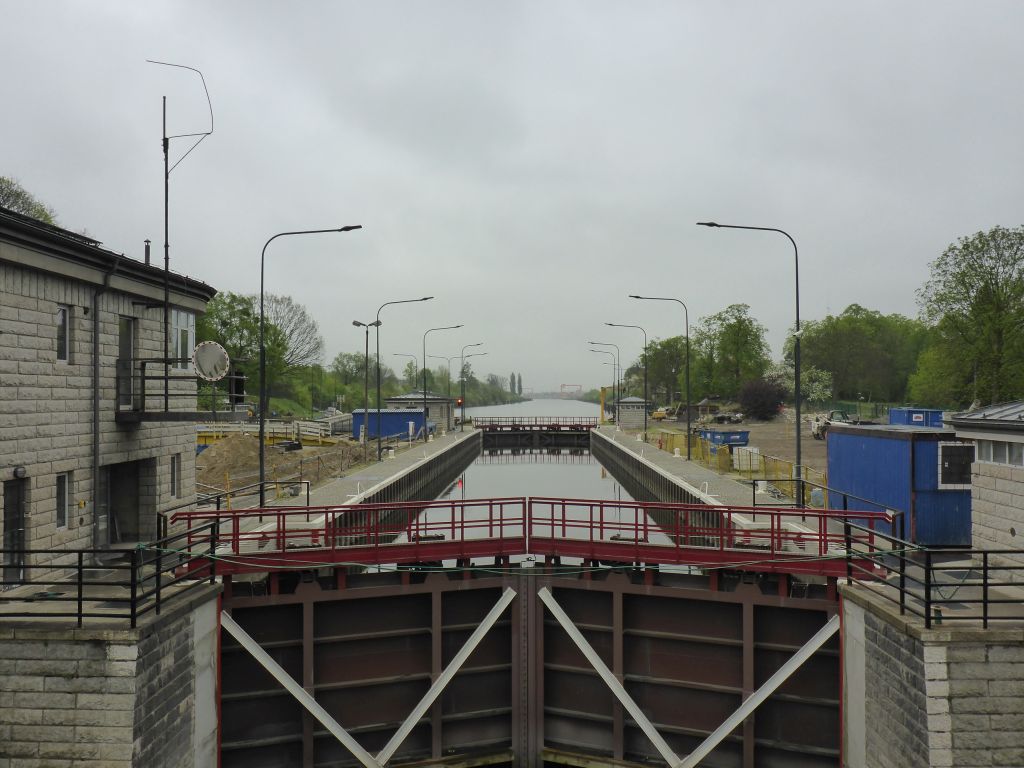 this (my first ever seen) floodgate, …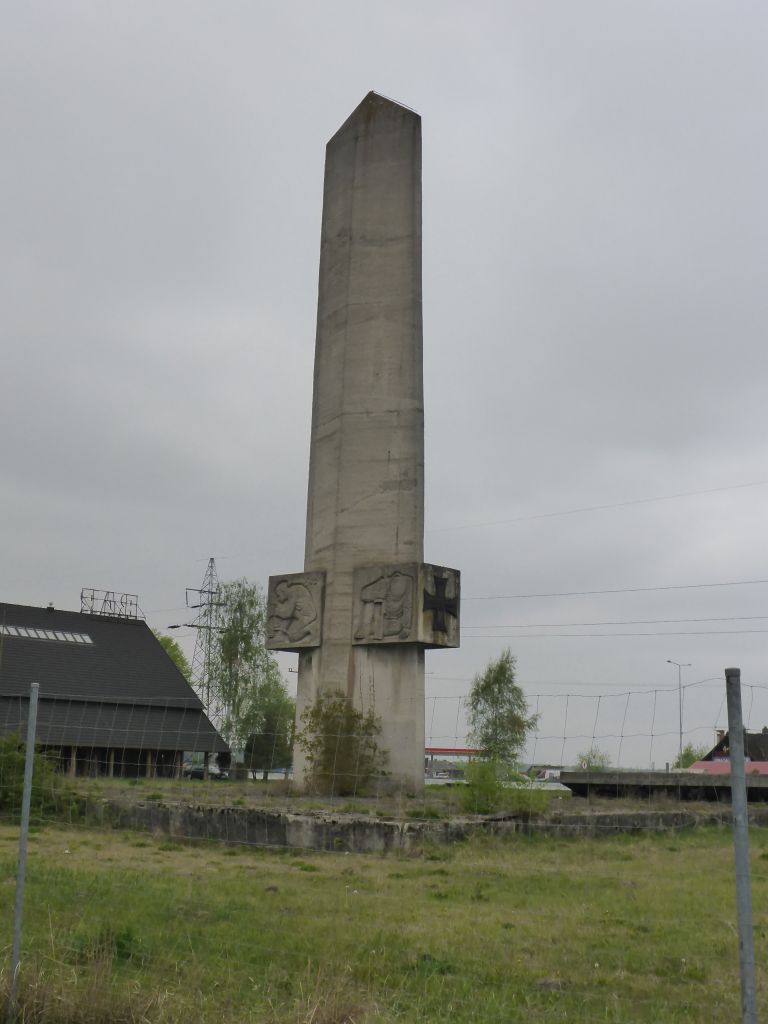 an unknown memorial, …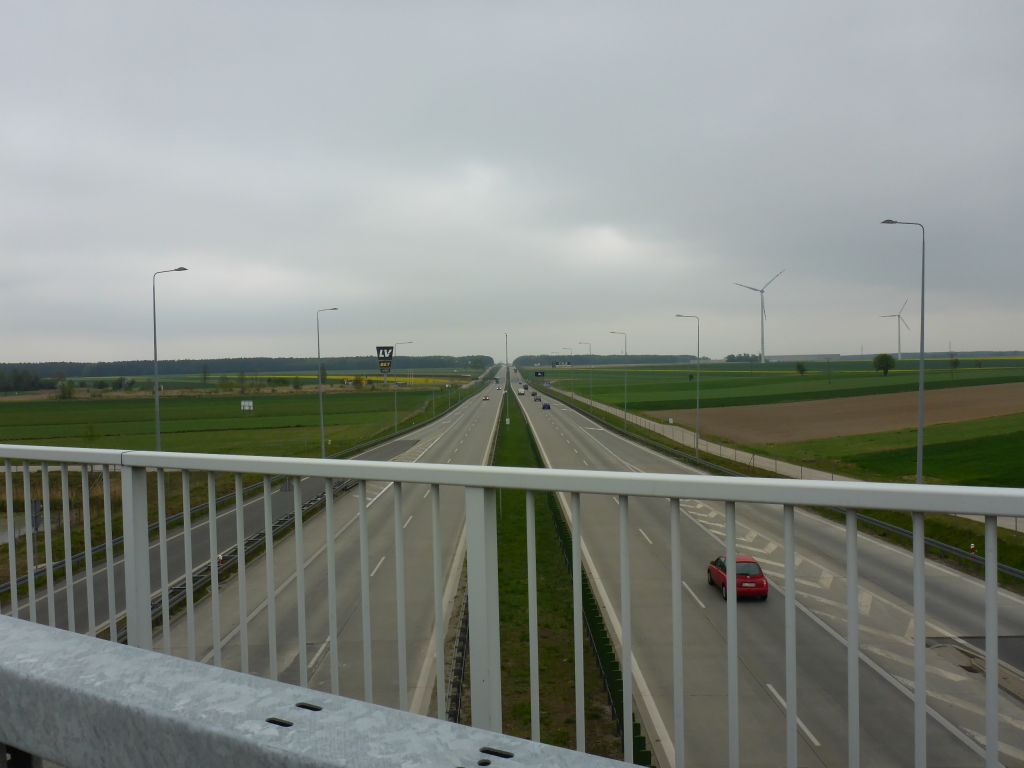 and often the highway (I avoid as often as possible the motorway, because this main roads are boring to ride and following them often let miss you many of interesting places). Like in Slovakia also in Poland …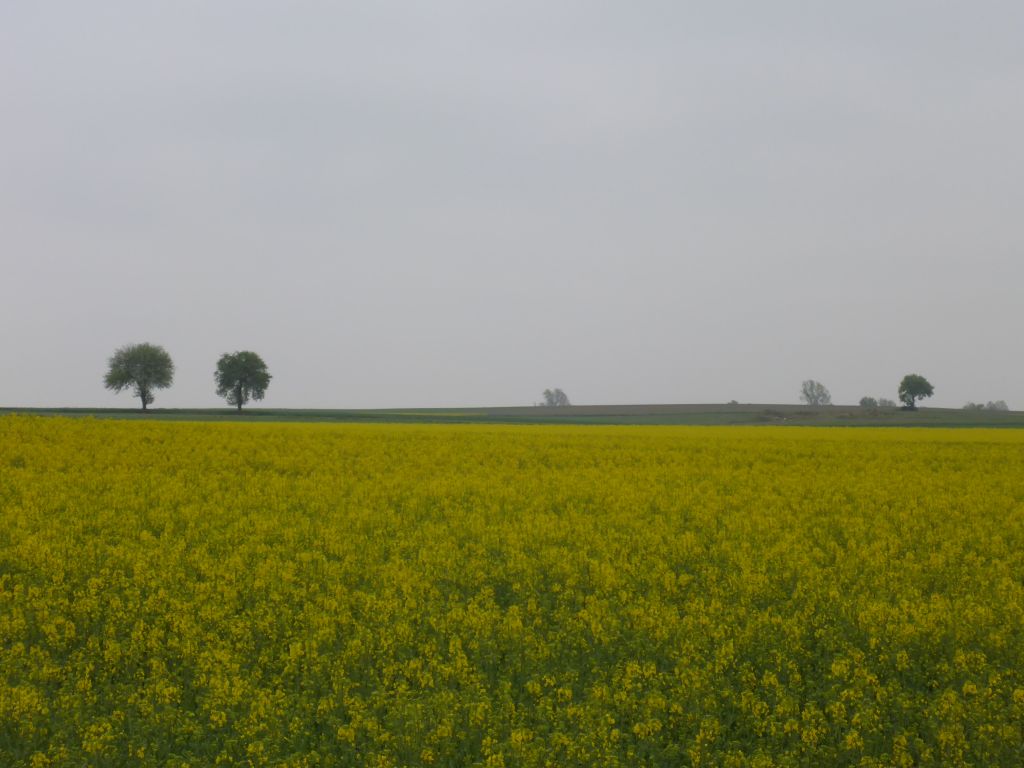 plenty of rapeseed was flowering. Thank good I'm not the type of individual which can't stand the smell of these plants. The intensity of the rapeseed smell was really strong, whilst riding through the fields. Due to such sense overflow I became hungry.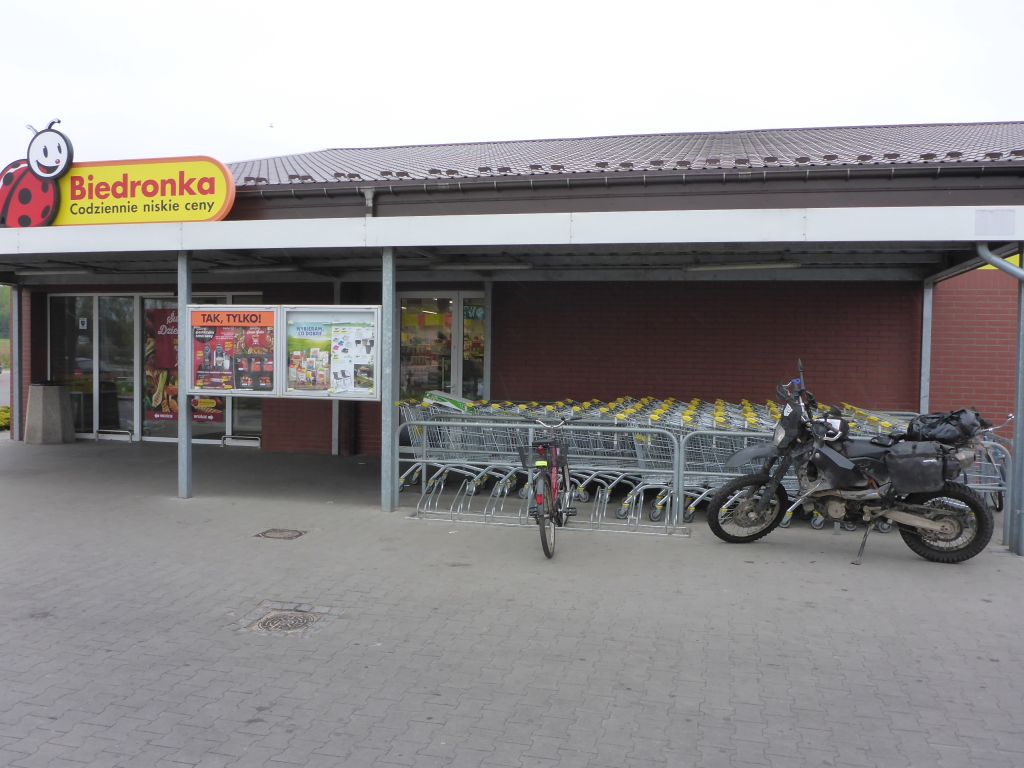 So a stop at a small Polish supermarket was necessary. There I bought a sandwich for a small instant snack and some meat, vegetables and beer for dinner.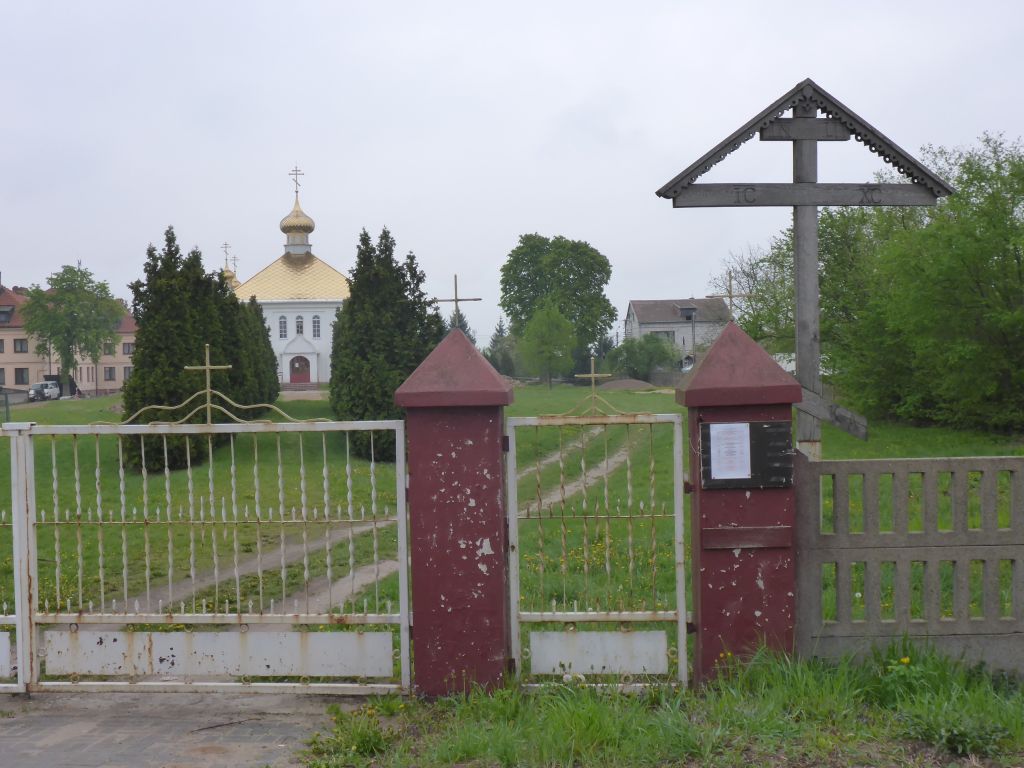 The farther east we went, the more often such orthodox churches have been seen. In the meanwhile it was late afternoon, so it was time …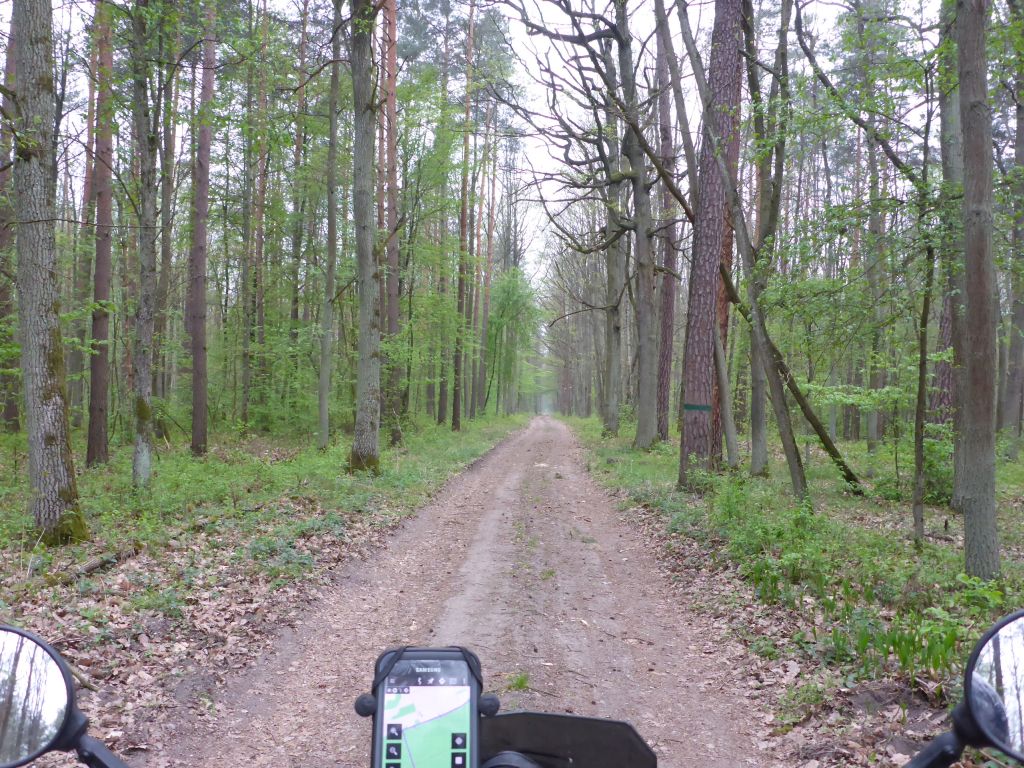 to get some distance to the civilization. I began with the search of a proper place for shelter. Inside a large oak forest, I found a nice place for …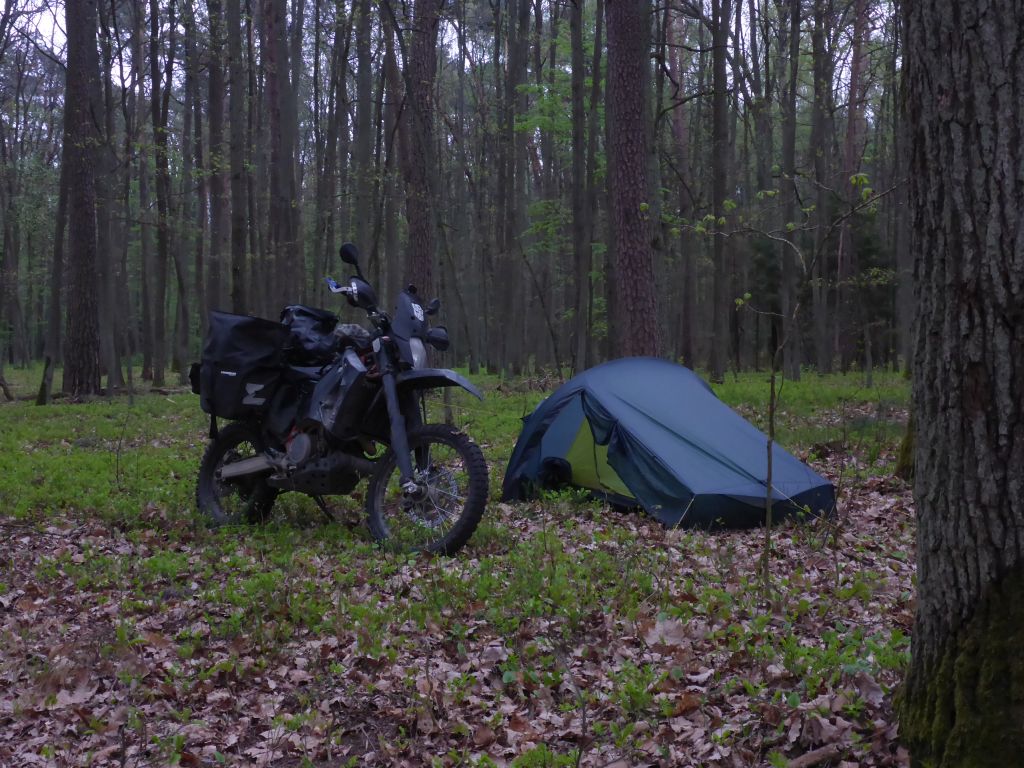 building up the tent. Dawn was slowly incoming, so …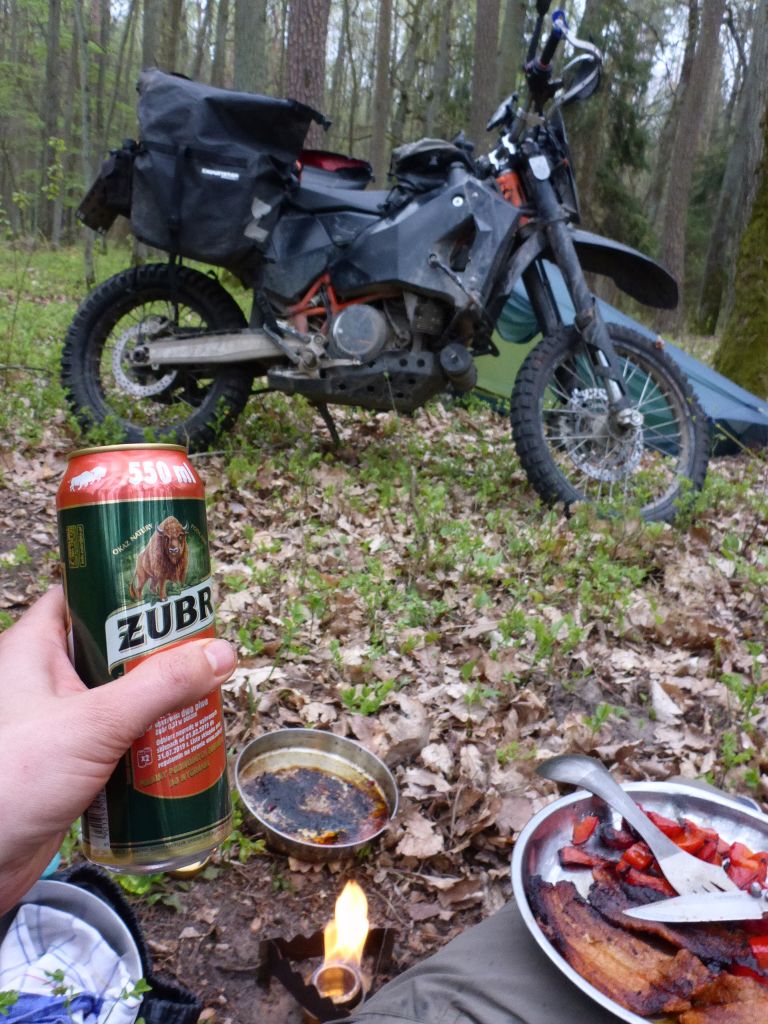 I fueled up the alcohol-stove and prepared the dinner: Thick slices of sharp roasted pork-bacon with a red pepper and some onions aside. A can of strong polish buffalo beer made the meal perfect. *mhhhmm*

After the washing up and the evening toilet was done, I crawled into the tent. I was tired but satisfied with the progress which Чернотa and I made this day.
The Odo showed a total mileage of 710 km or 440 mi after this riding day.