"TET GREECE"
(Part 2)
This is the second part of the ride report about the seventh day of my Journey. This day we followed the scenic Trans Euro Trail Greece from its easternmost corner near Turkey westwards through the mountains close to the border with Bulgaria.
In case you haven't already seen the first part of this ride report, I highly recommend you to have a look at it first. You will find it here: "The Breakdown Ride 2021 – Day 7/1 – TET GREECE".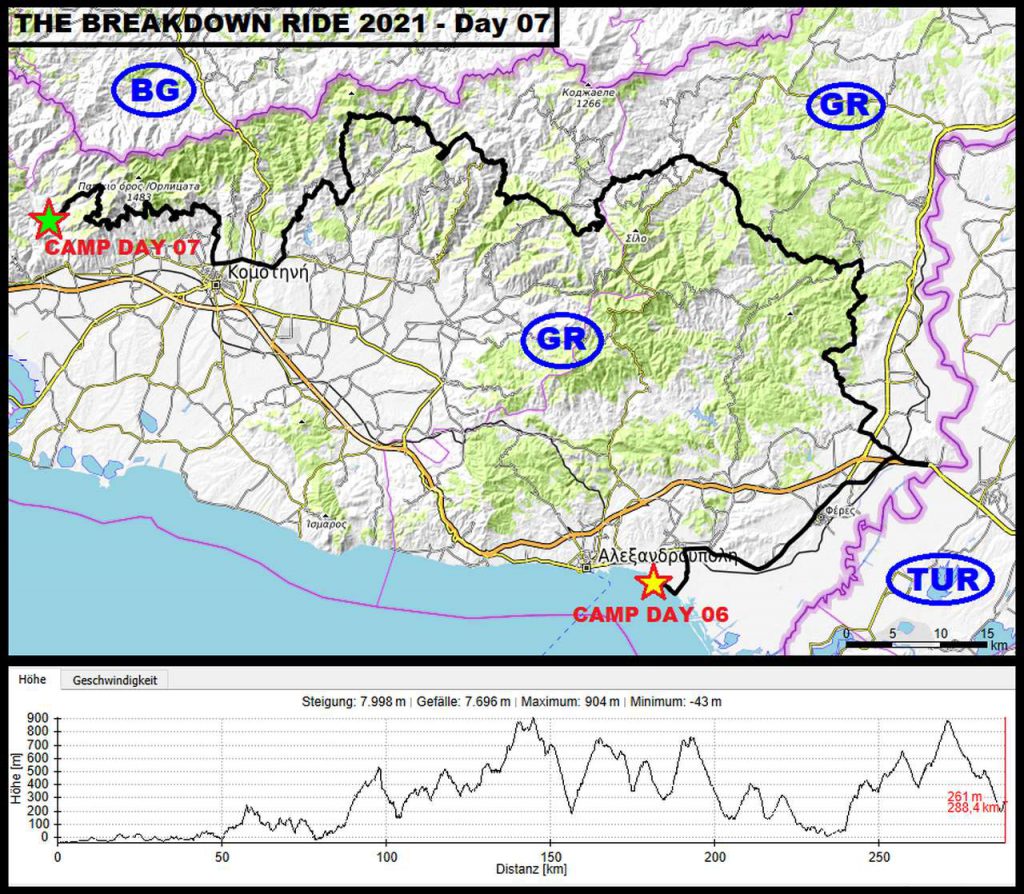 Still worring about …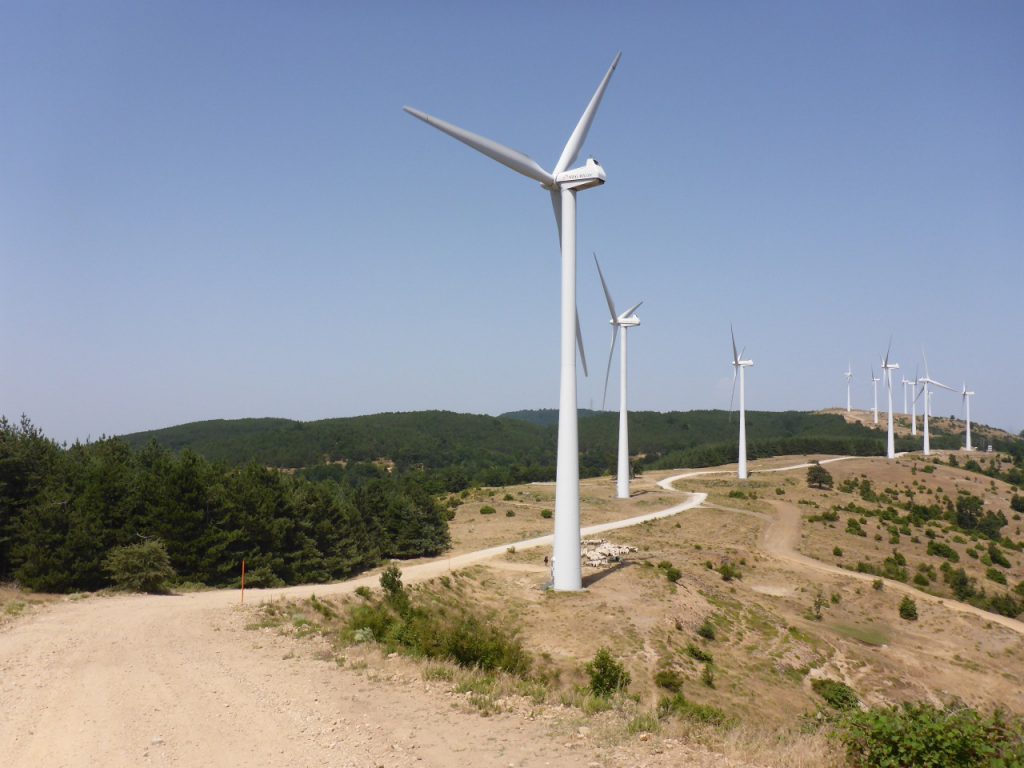 the new ticking noise, coming from Чернотas engine, we …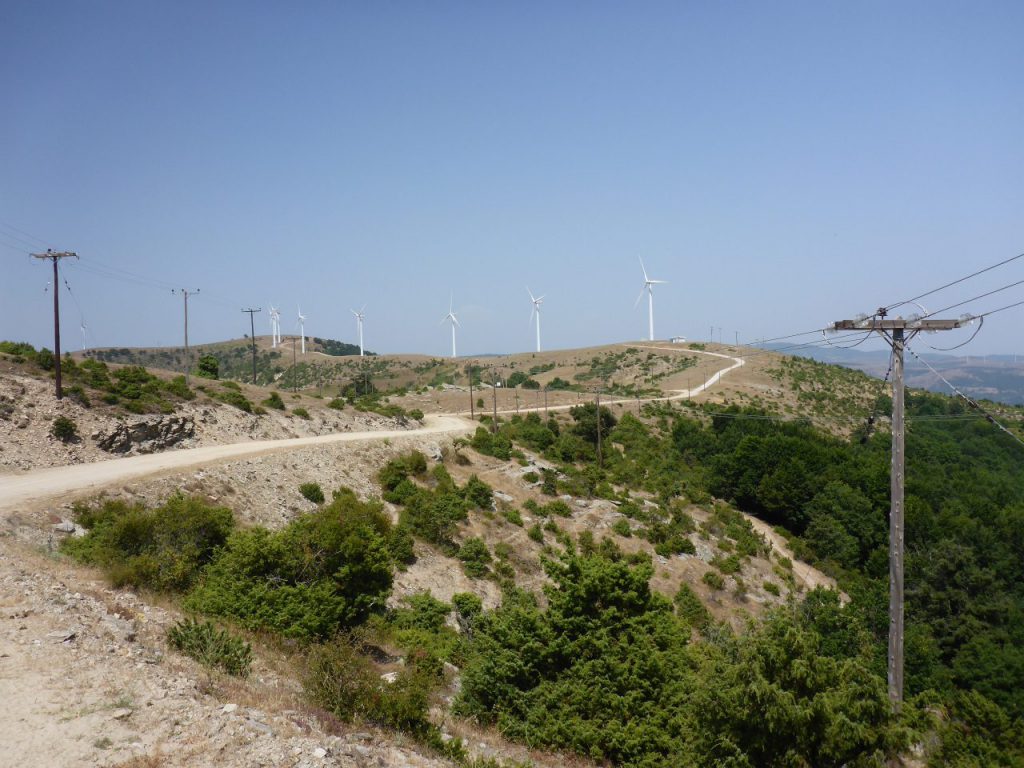 followed for a while this trail atop the hills seamed with wind-turbines, until …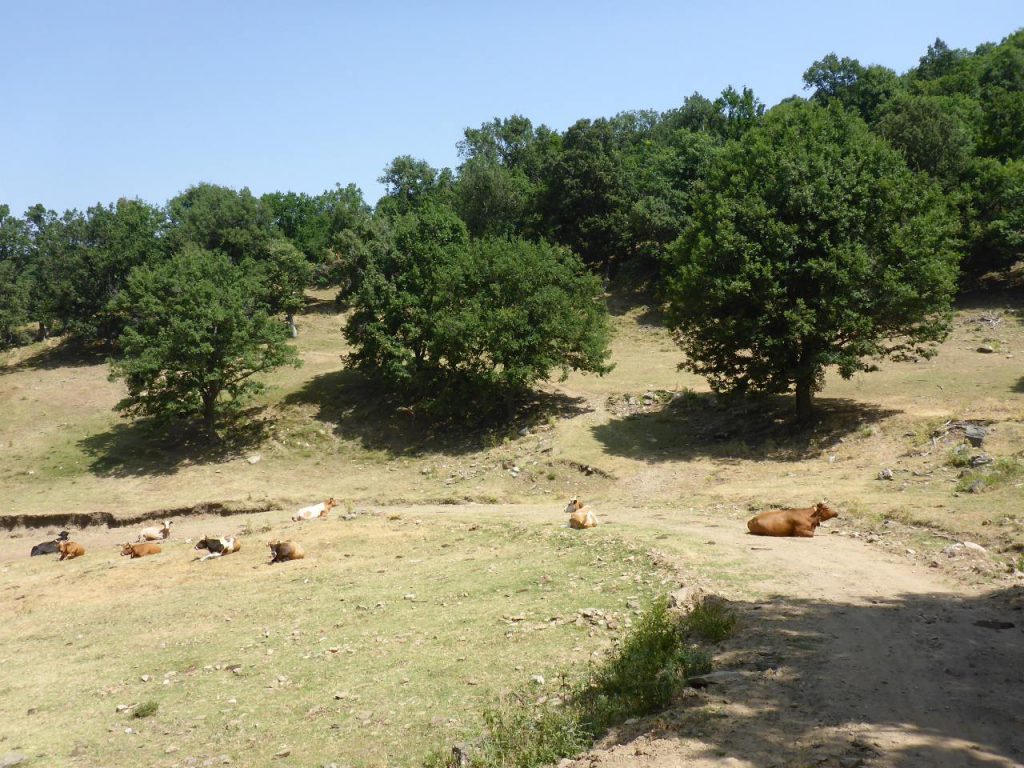 a small …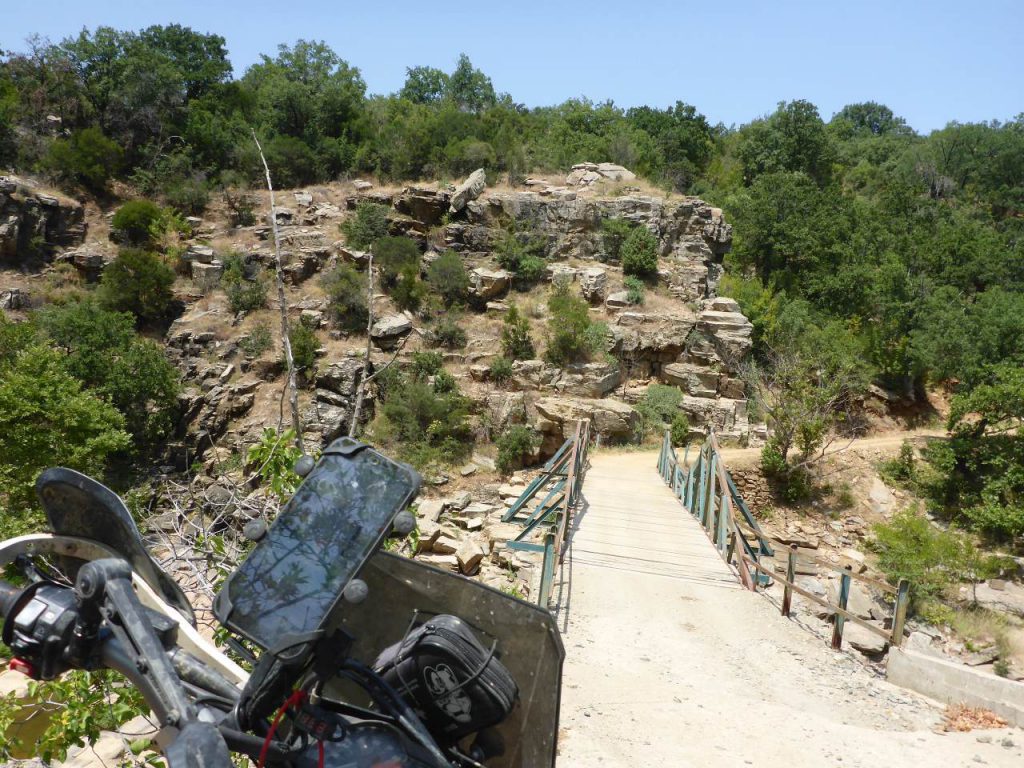 creeks valley approached.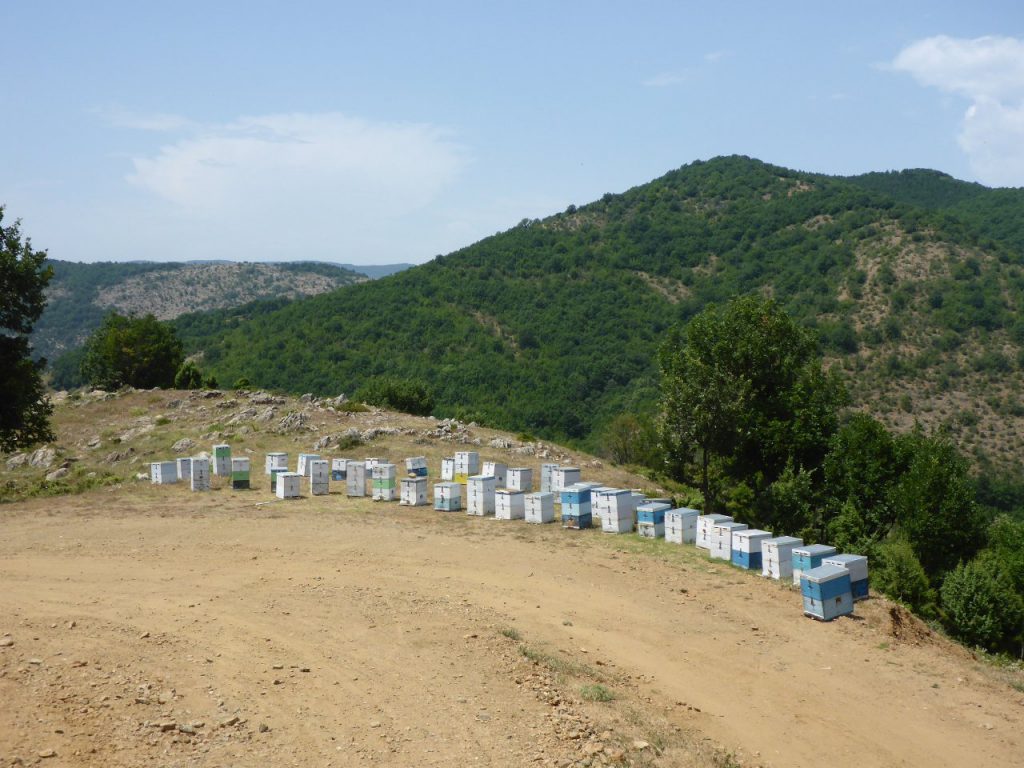 Despite loosing altitude, the …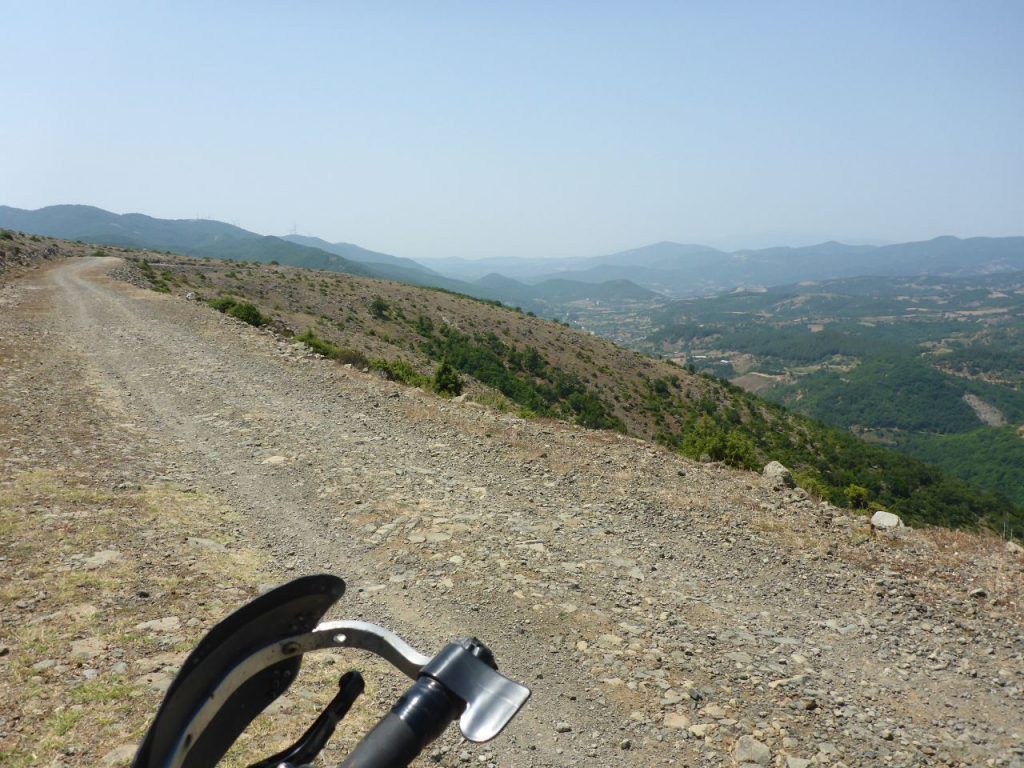 view opened up a few times in an impressive manner. I was very thankfully when …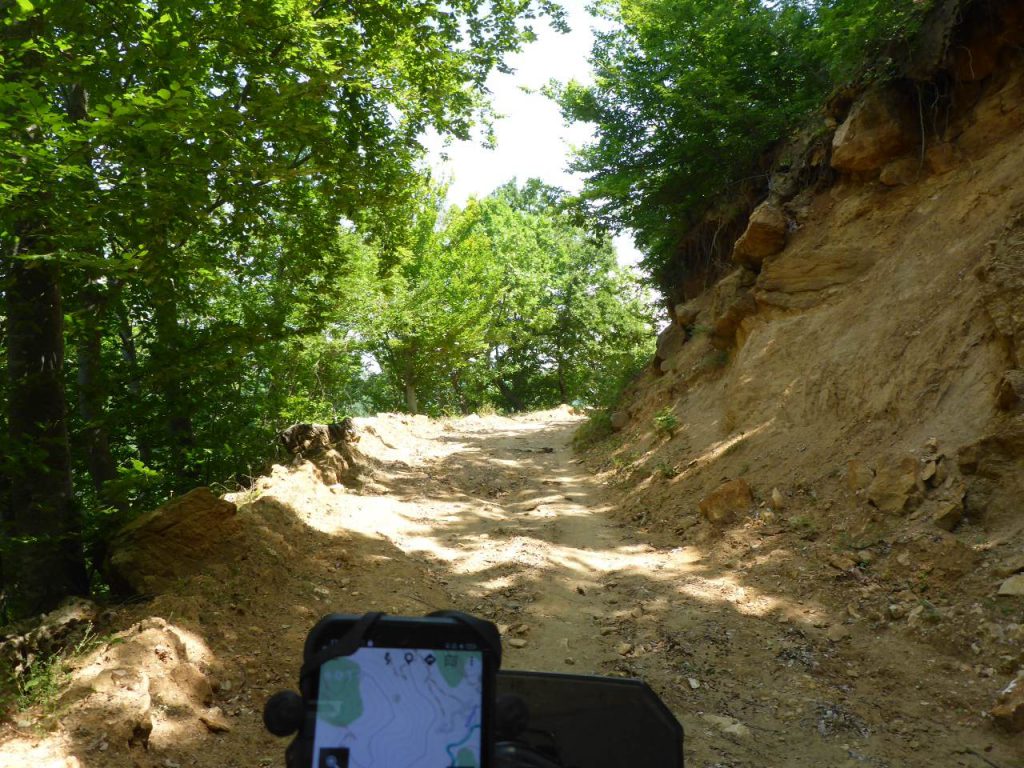 we entered a small forest, in which I found …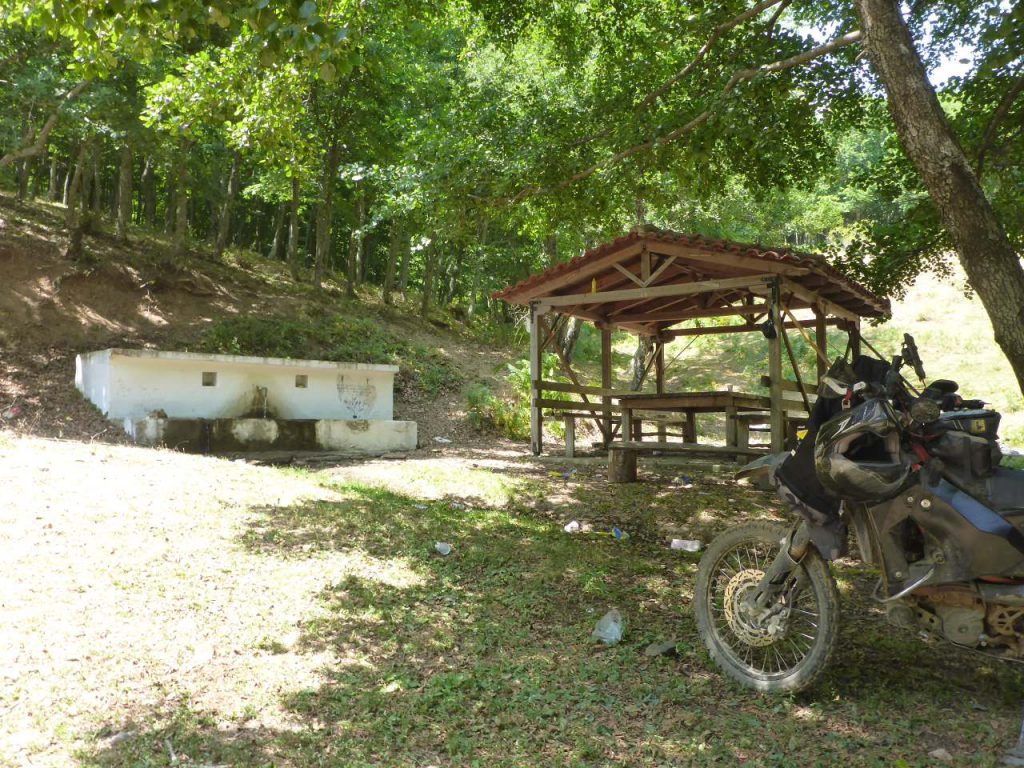 perfect place for another rest. I know, I'm repeating myself, but I have to highlight again that the heat on this day had reached a cruel level. I also recognized an itchy pain on the outer edges of both of my feet. Therefore, I got rid of my, with sweat soaked riding boots and the moist socks too. It showed out, that my feet suffered now slightly from the long days in the saddle. I had to put some ointment and plasters on both of my maltreated small toes, where the skin was grazed off due to the permanent movement in the riding boots. Yes, you can get blisters on your feet from motorcycle riding. 😉

Next I gulped down 3 small bottles of cold water, freshly filled just before at the strong well close by.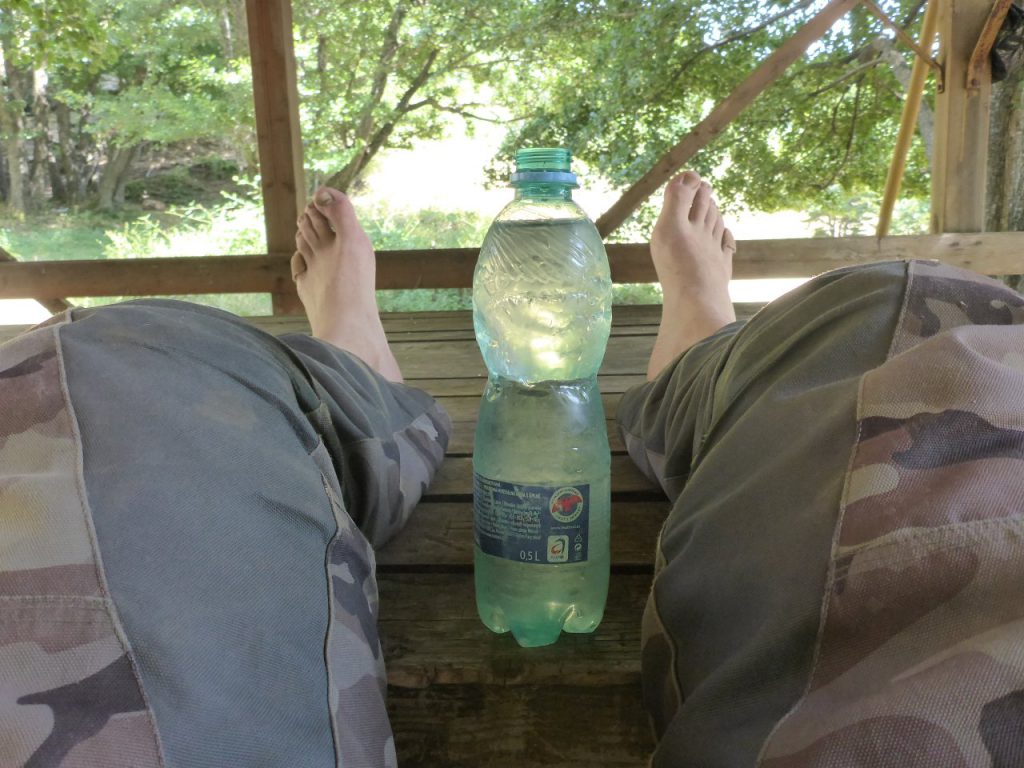 With elevated feet on the table, I snored away for a while in the shade. That must have looked funny.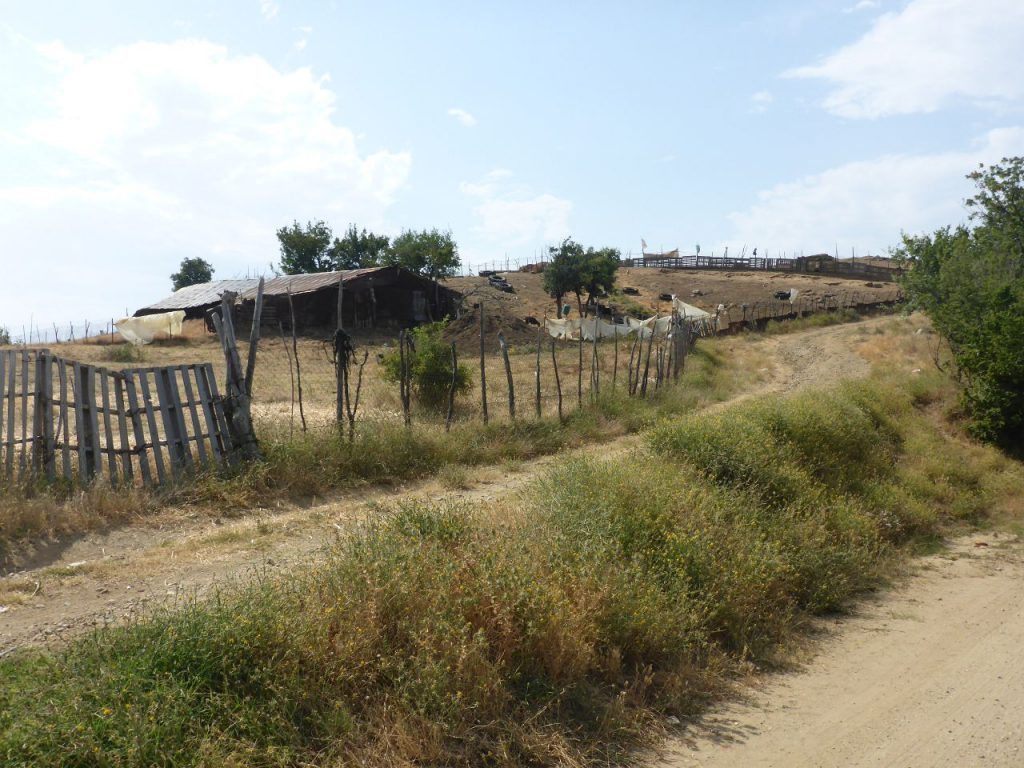 Well regained …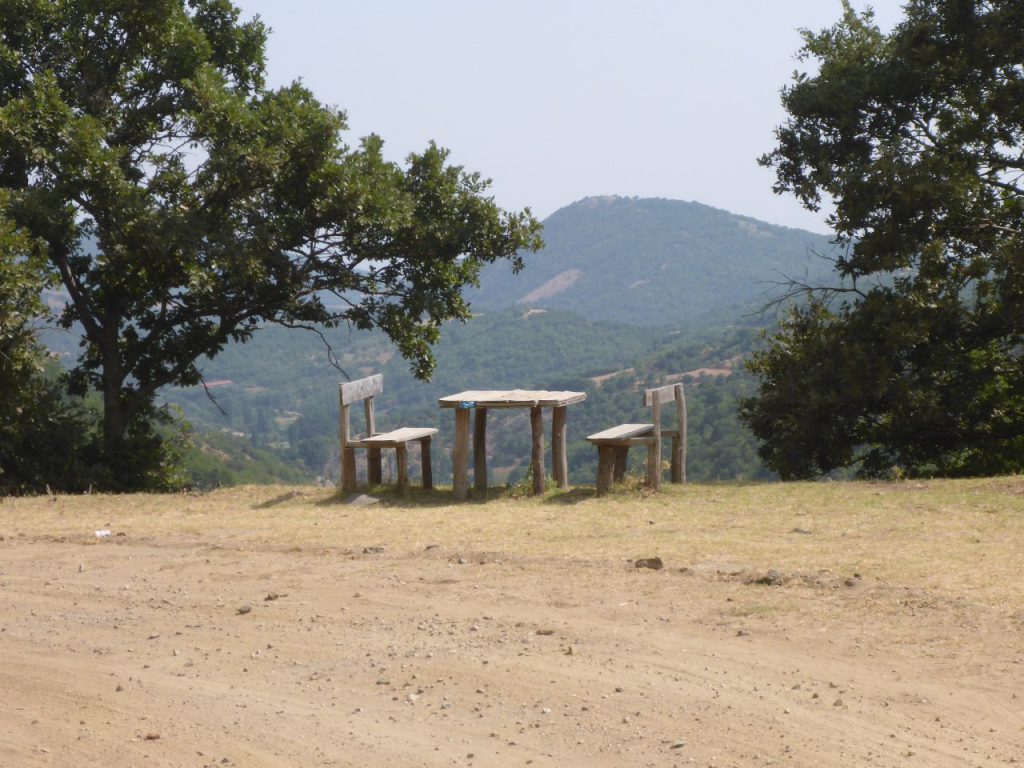 the journey through …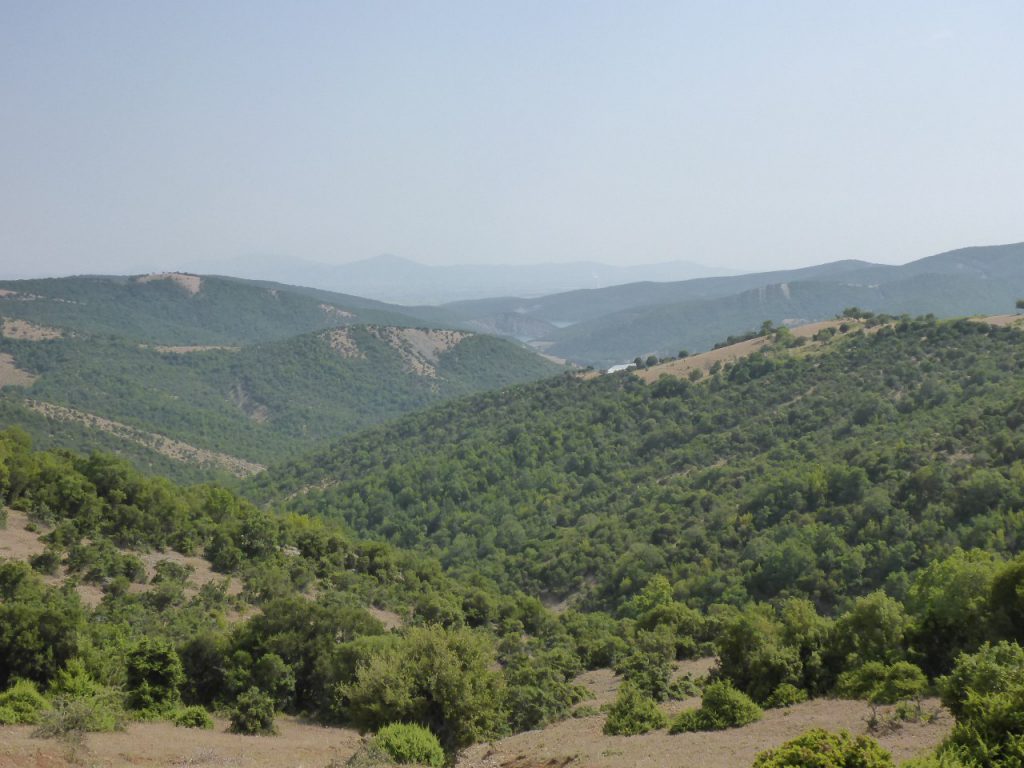 remote northern hills and …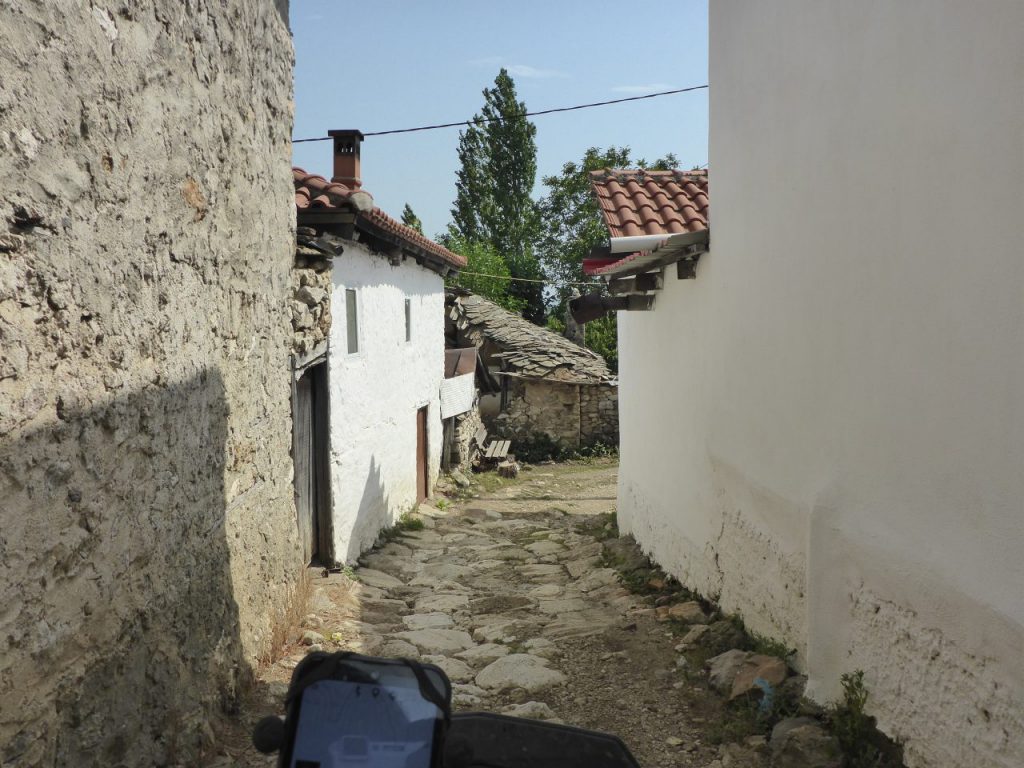 old villages …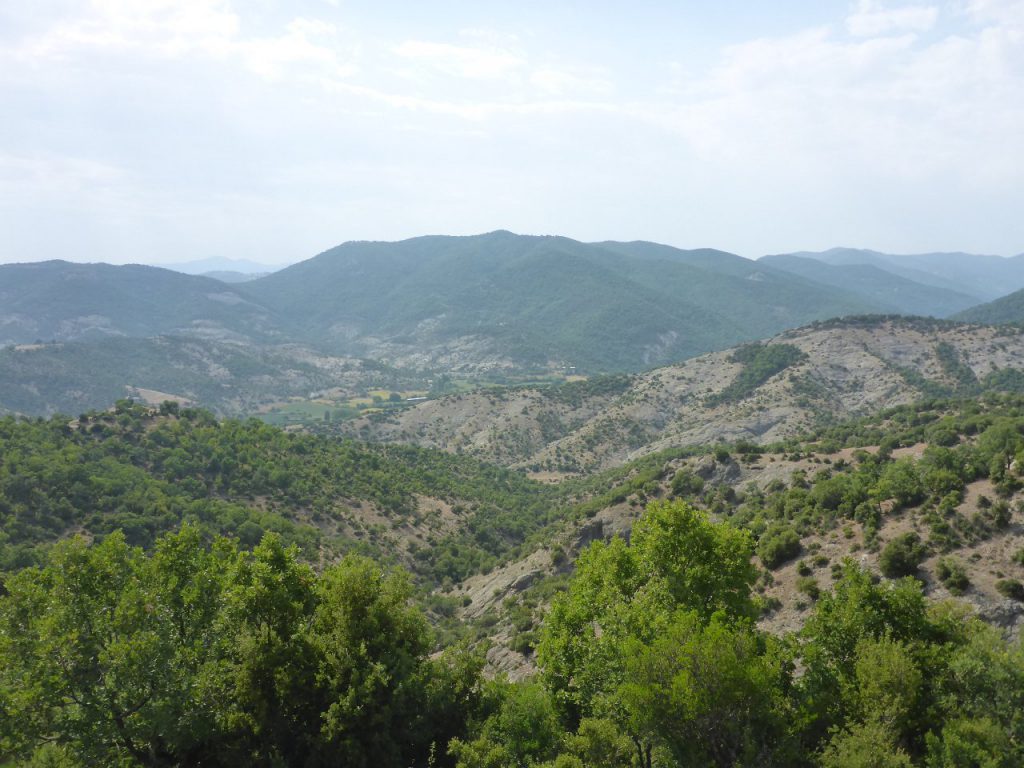 of Greece continued. After a short …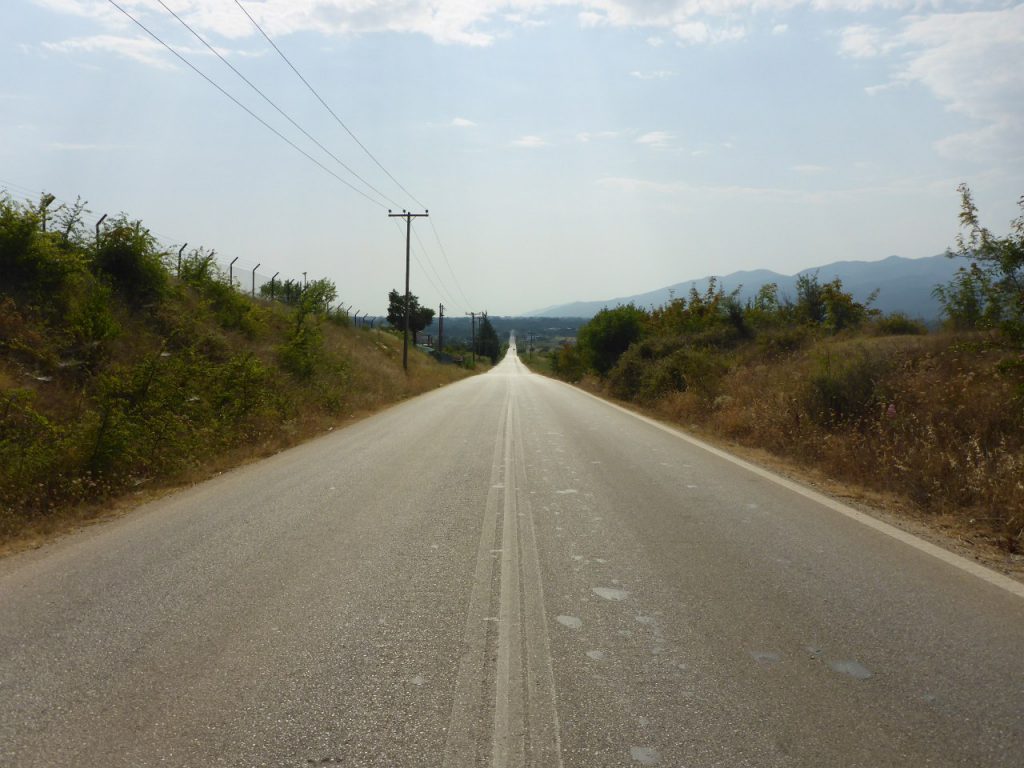 sidetrip into civilization for fueling up, …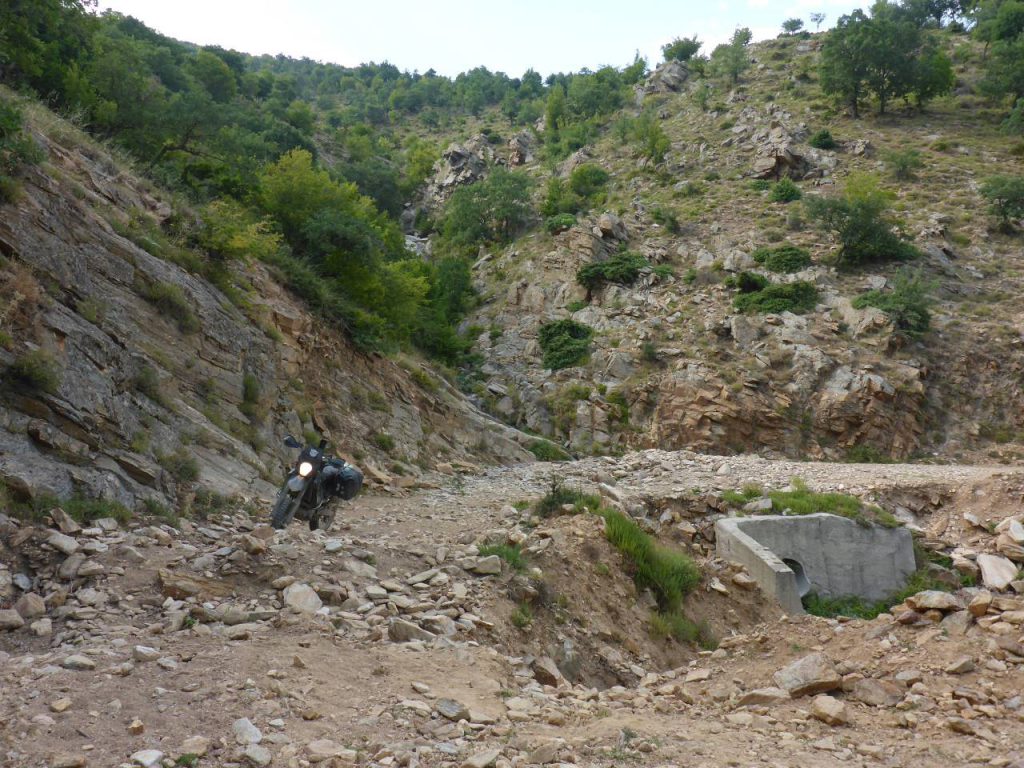 Чернотa and I went back into the gnarly gravel stuff, which …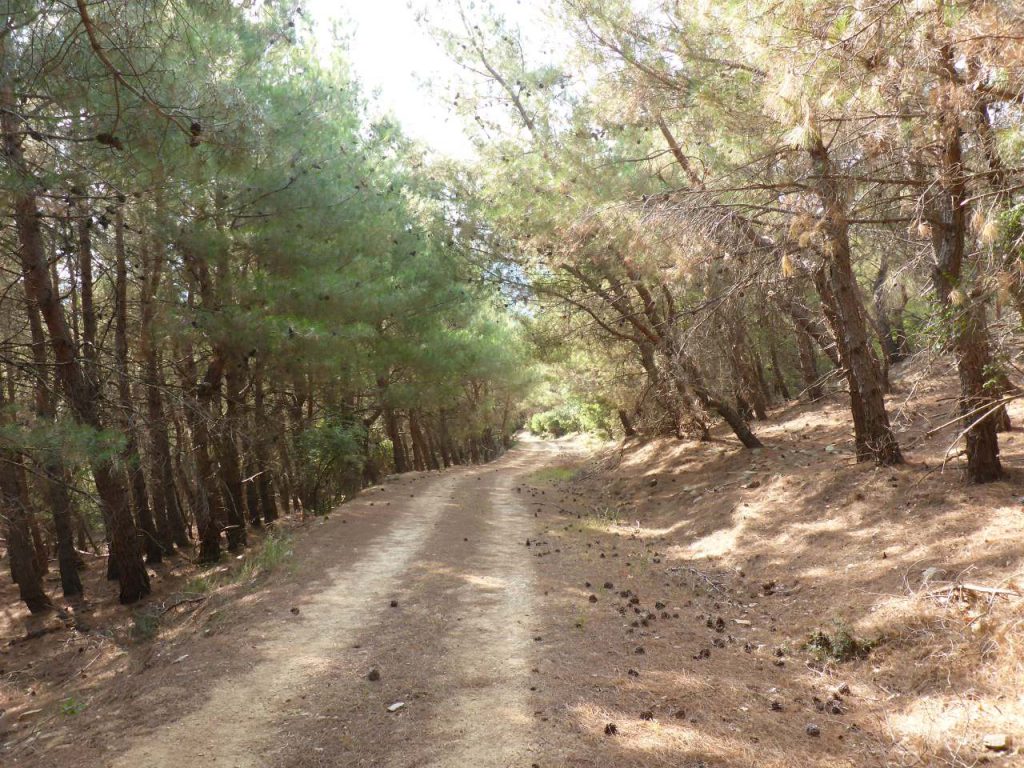 didn't last long. We now …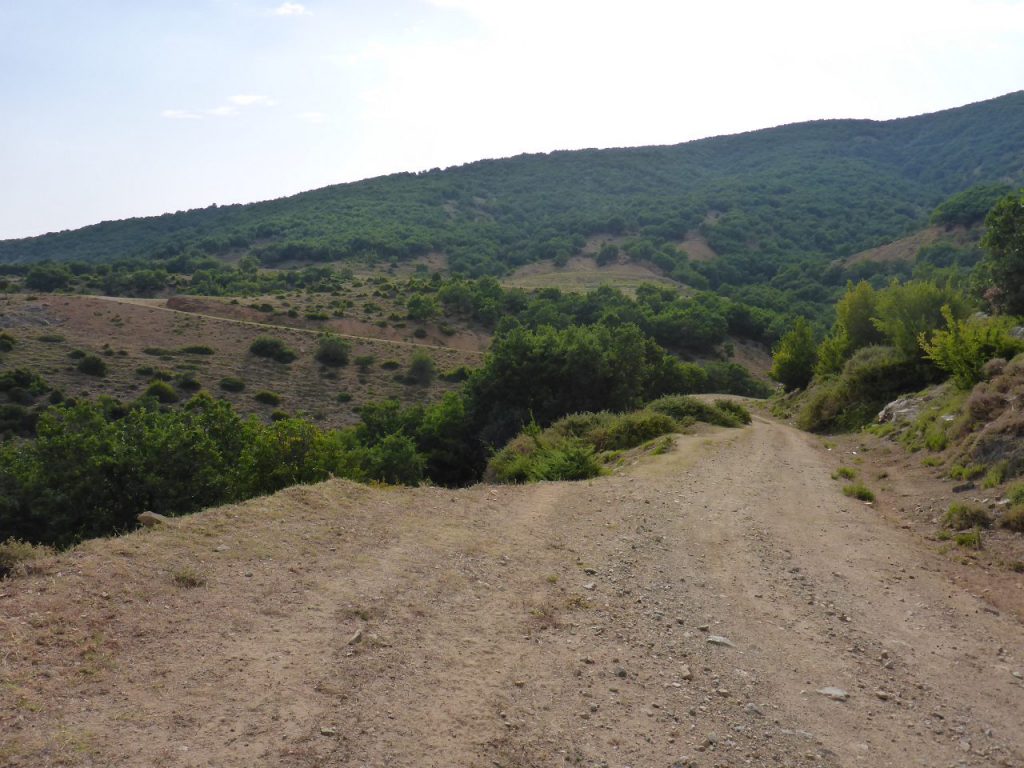 followed a very …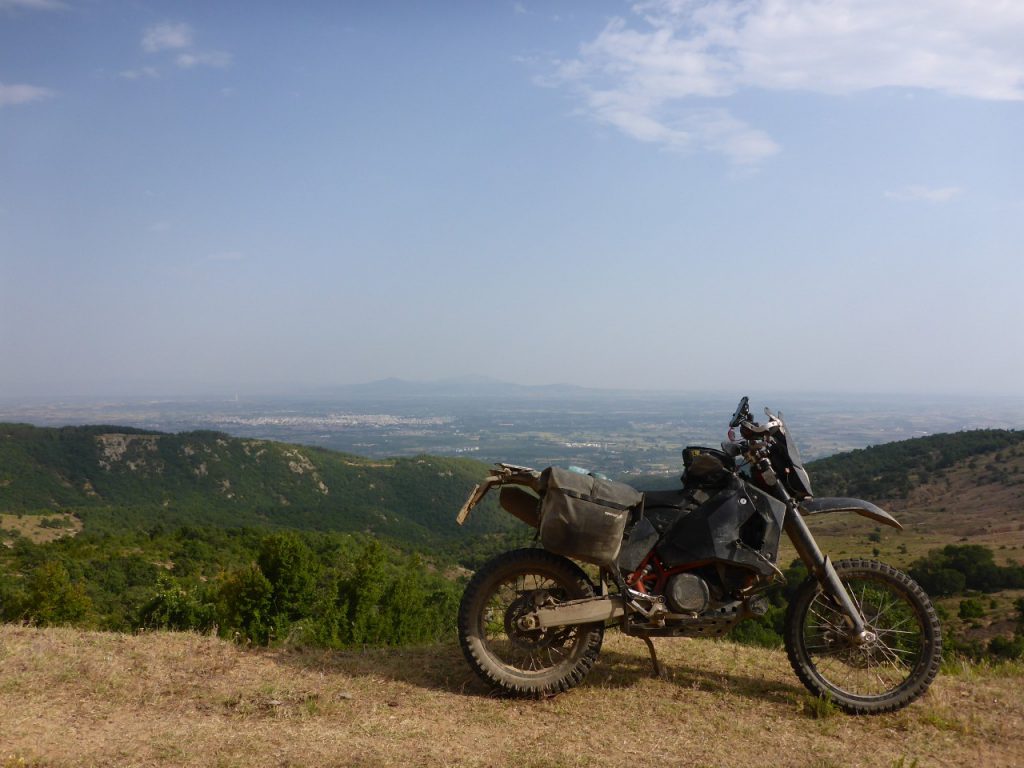 scenic landscape, with …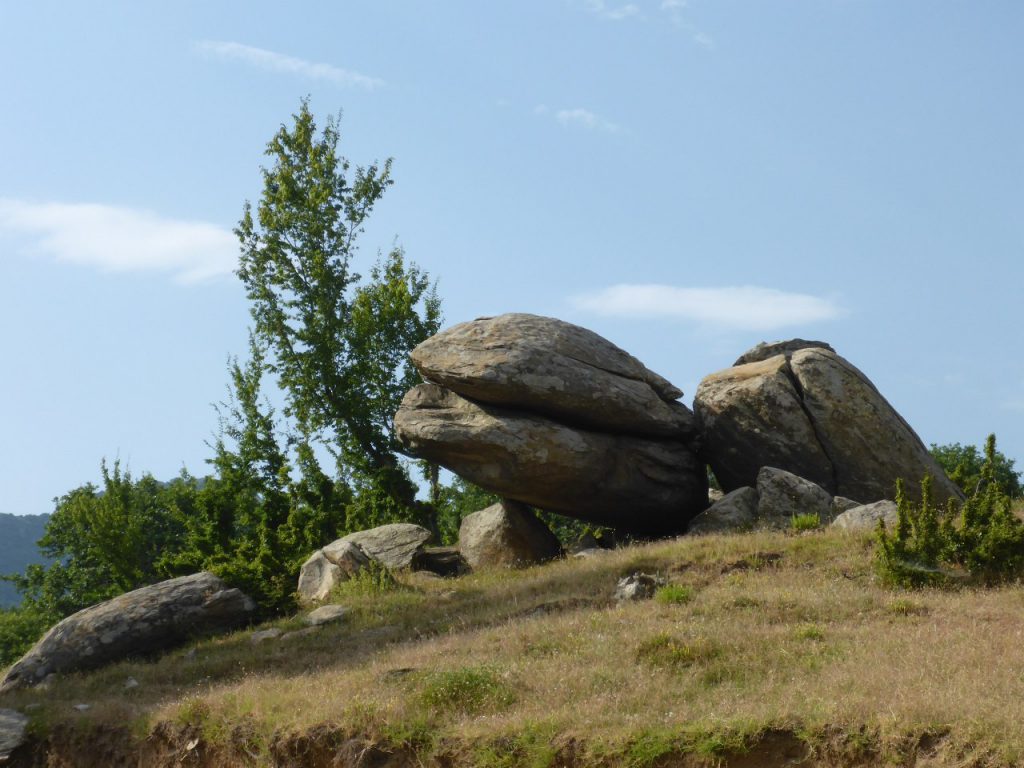 some natural highlights directly aside the track.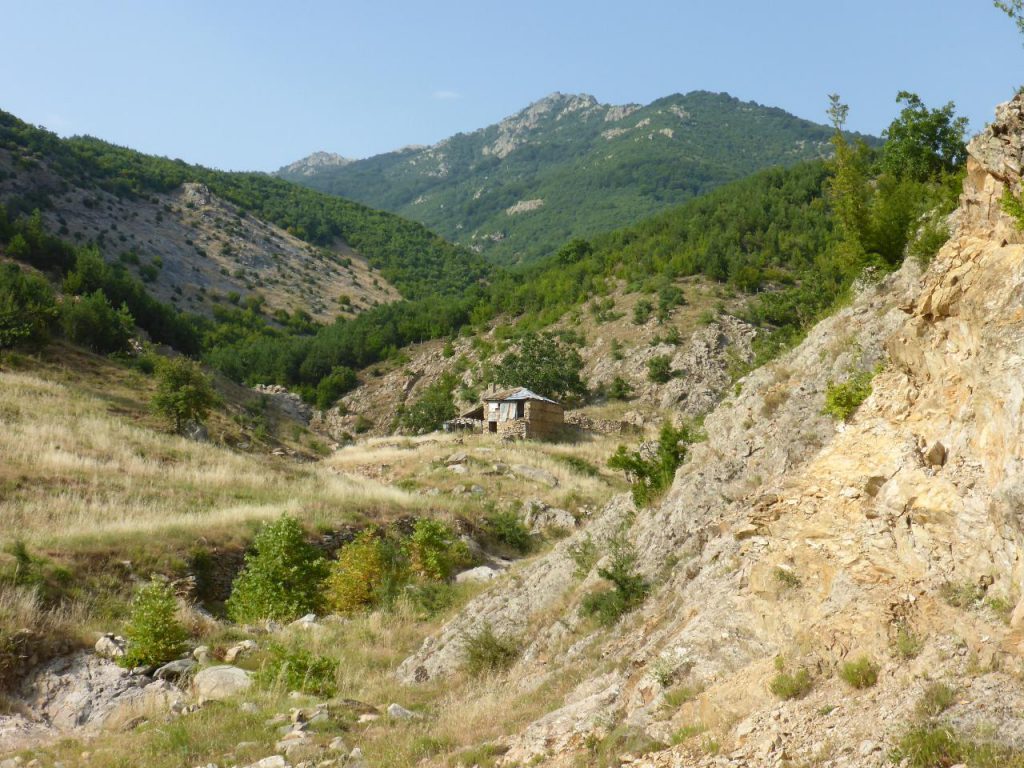 Nearby this abandoned house …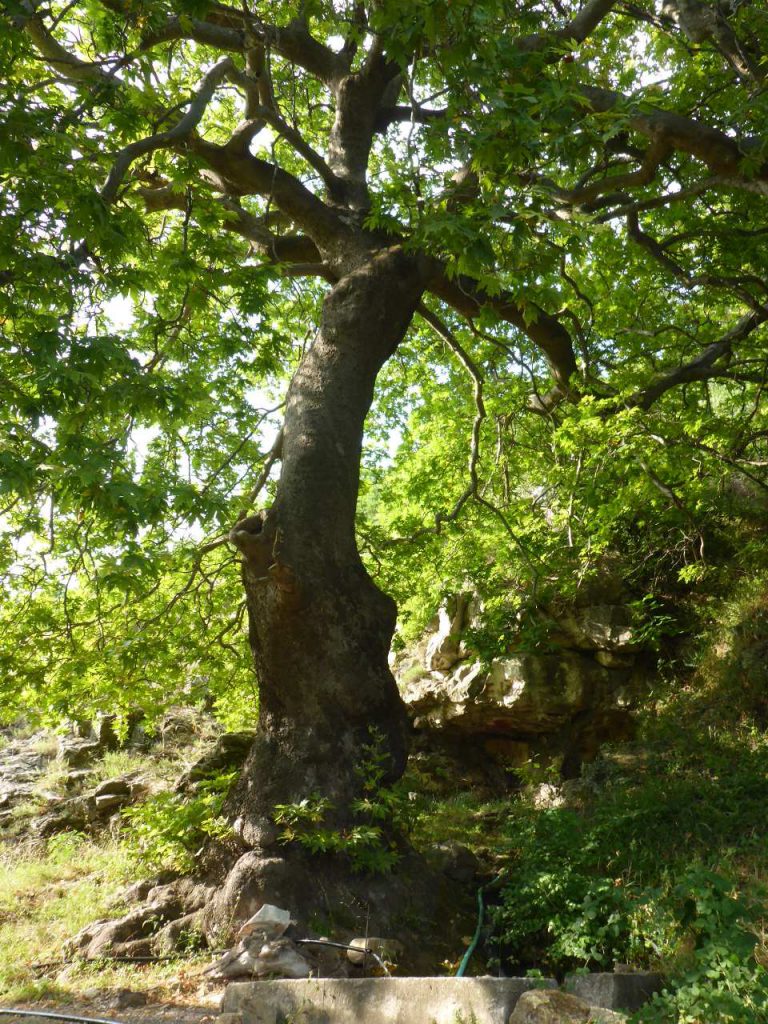 we entered an impressive oak forest. This …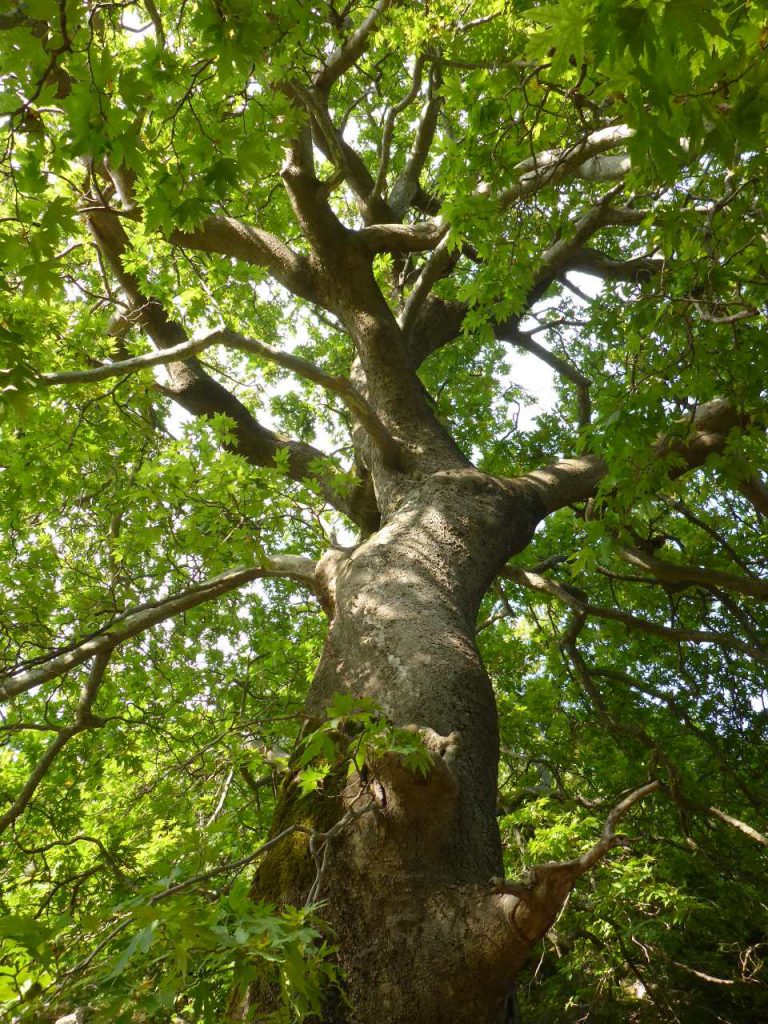 green forest was …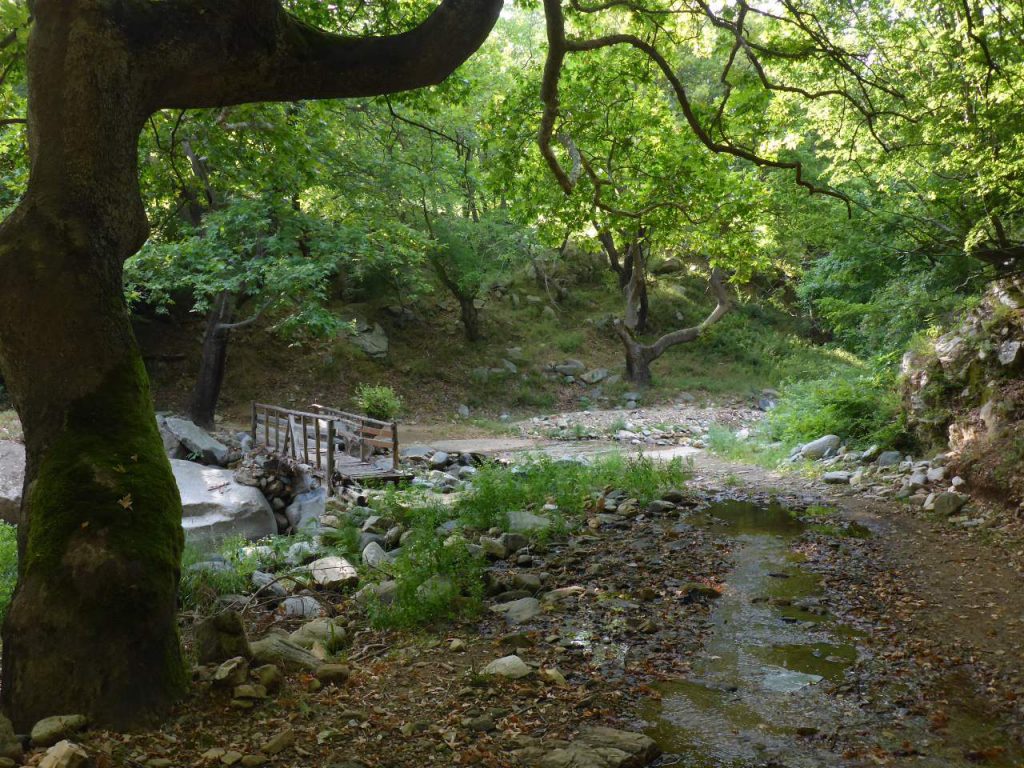 a nice contrast compared to the usual dry climate of this area. Springs …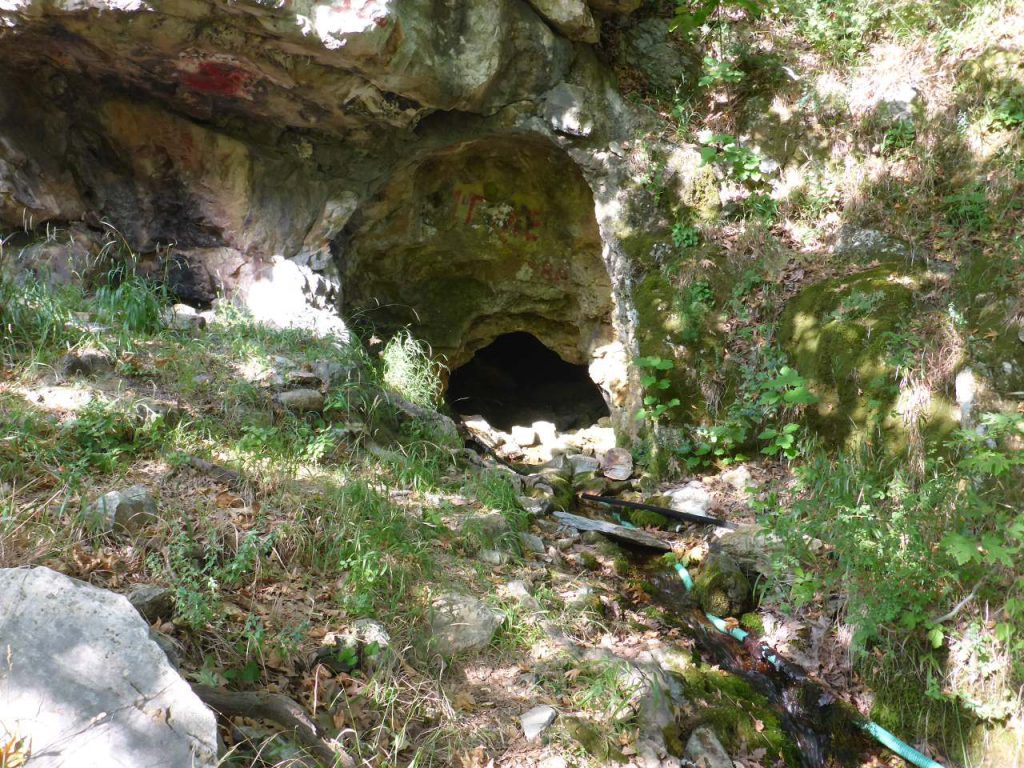 like this one coming out of the deep of the mountains, fed this impressive trees with water.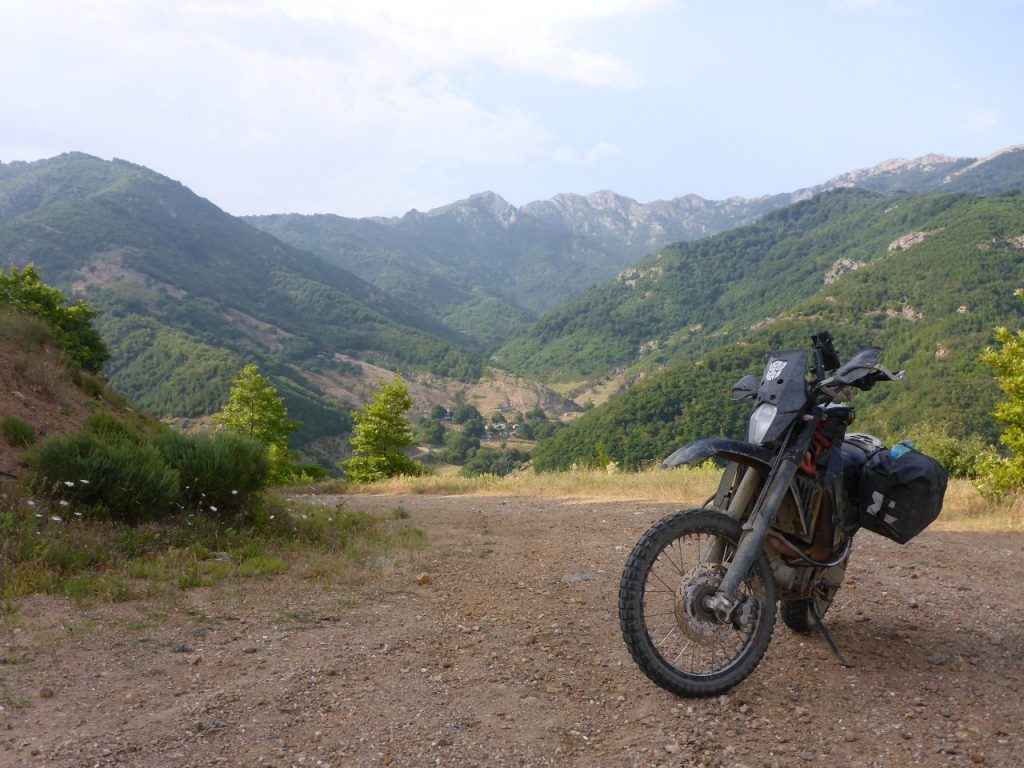 In the late afternoon, Чернотa and I …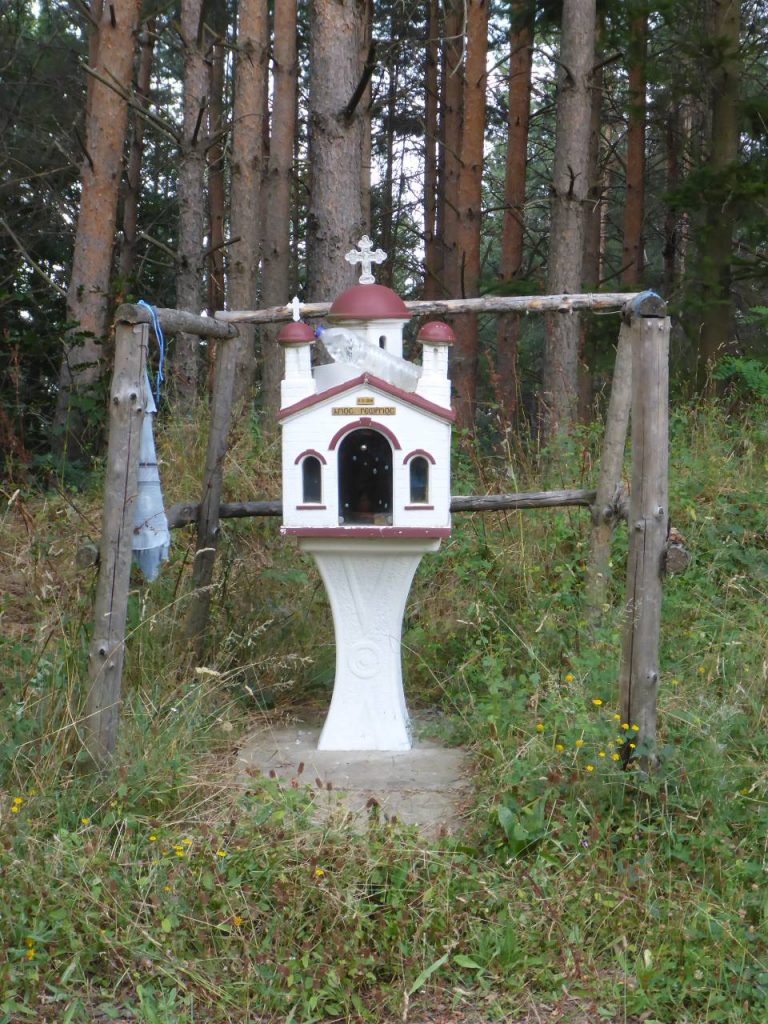 enjoyed the …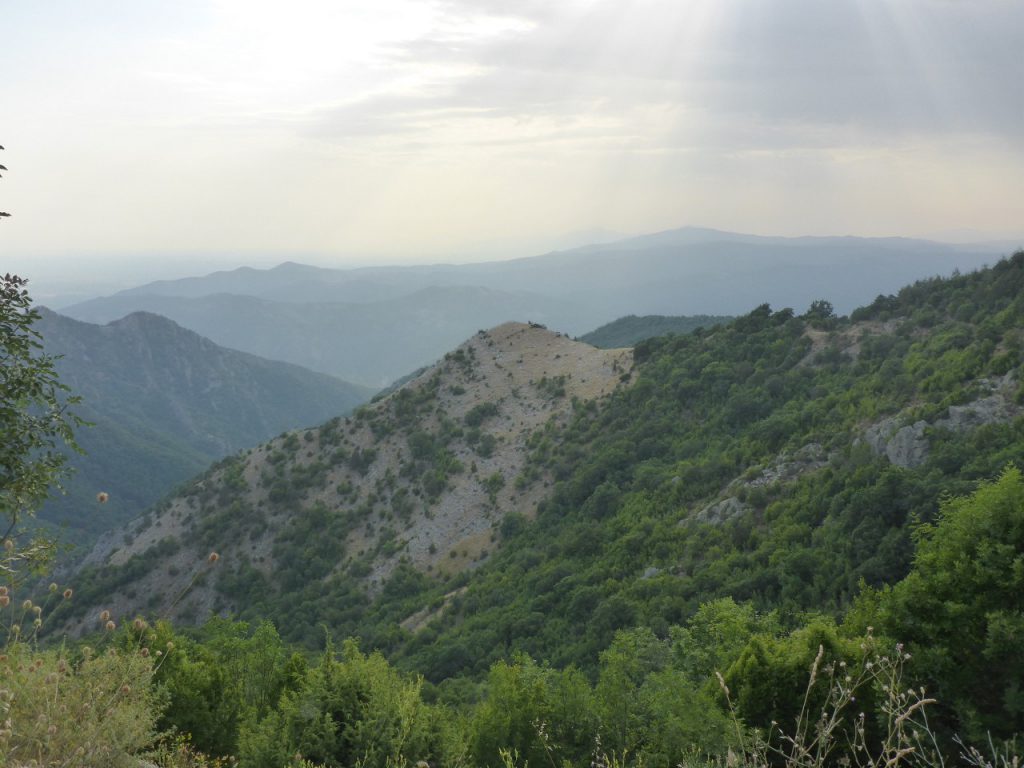 last hour of riding …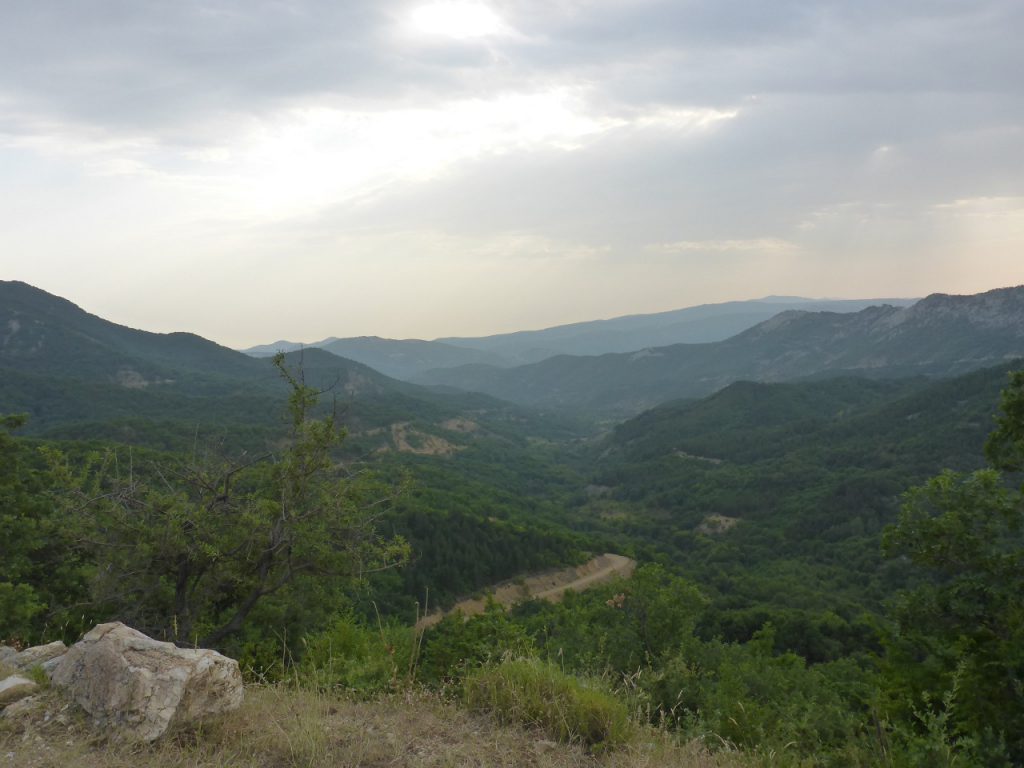 before dawn whilst following …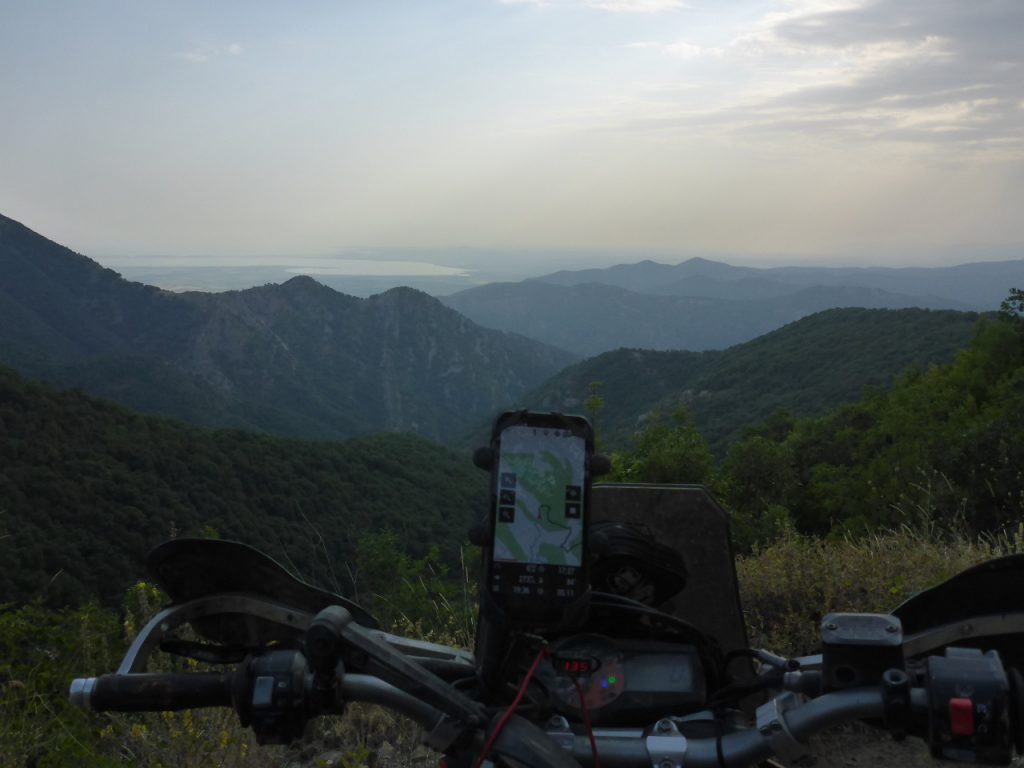 very easy rideable …
gravel roads through …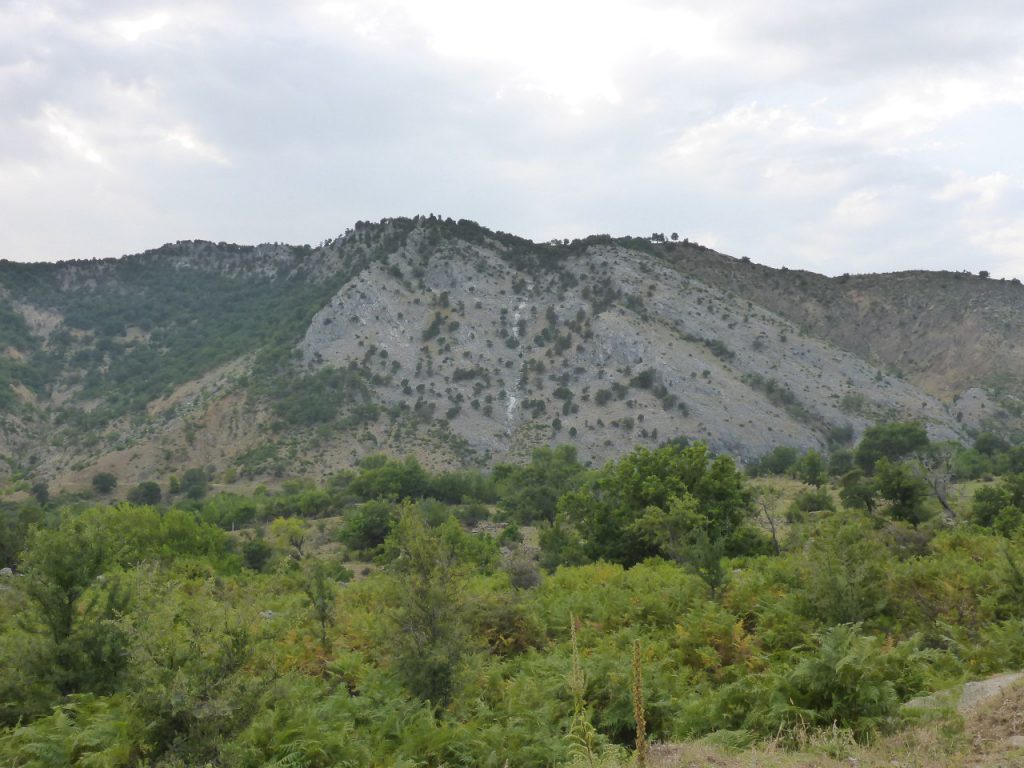 this remote edge …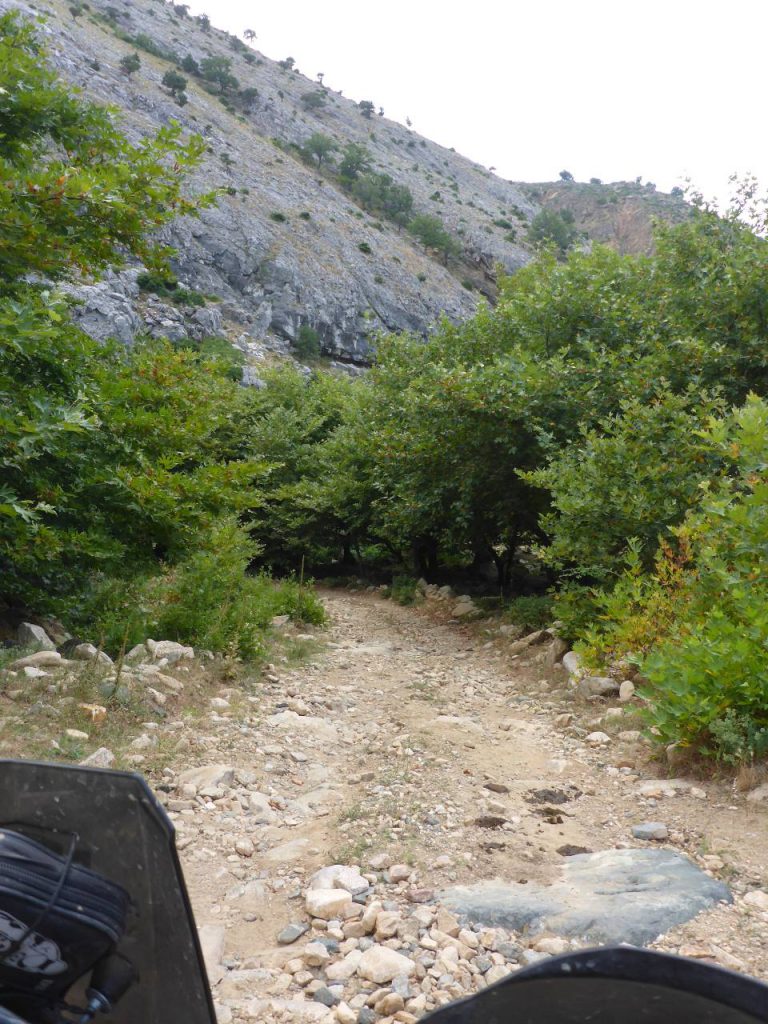 of the Greek countryside. A …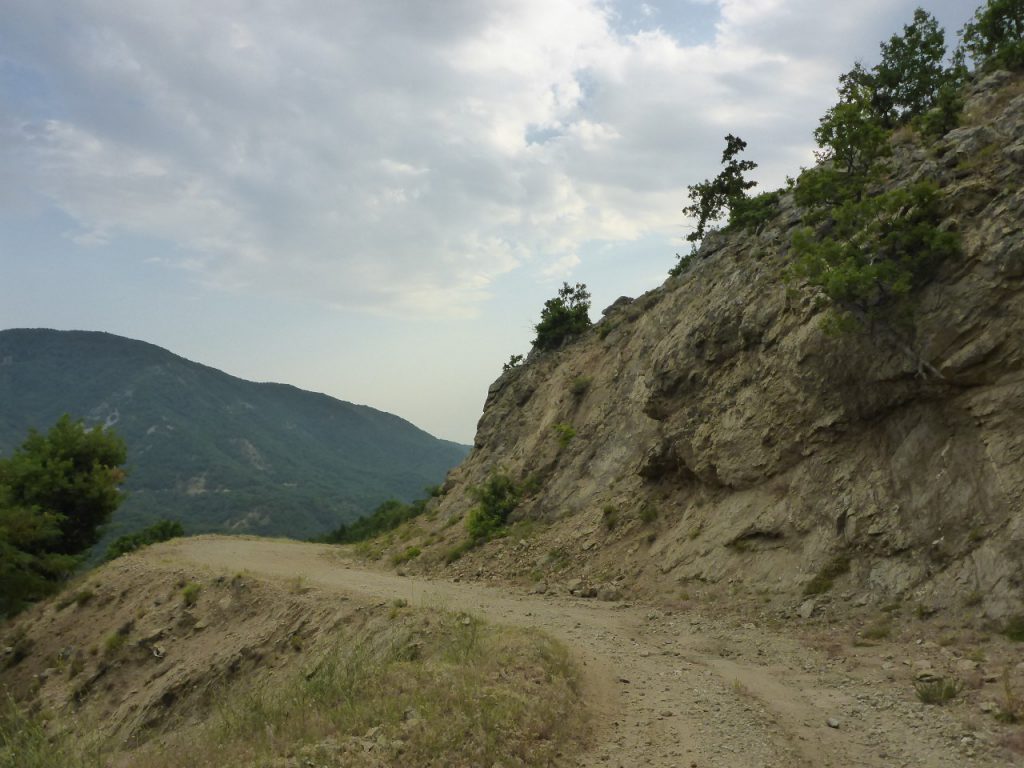 widely built curve directly at the track, with a great view to the surrounding hills, …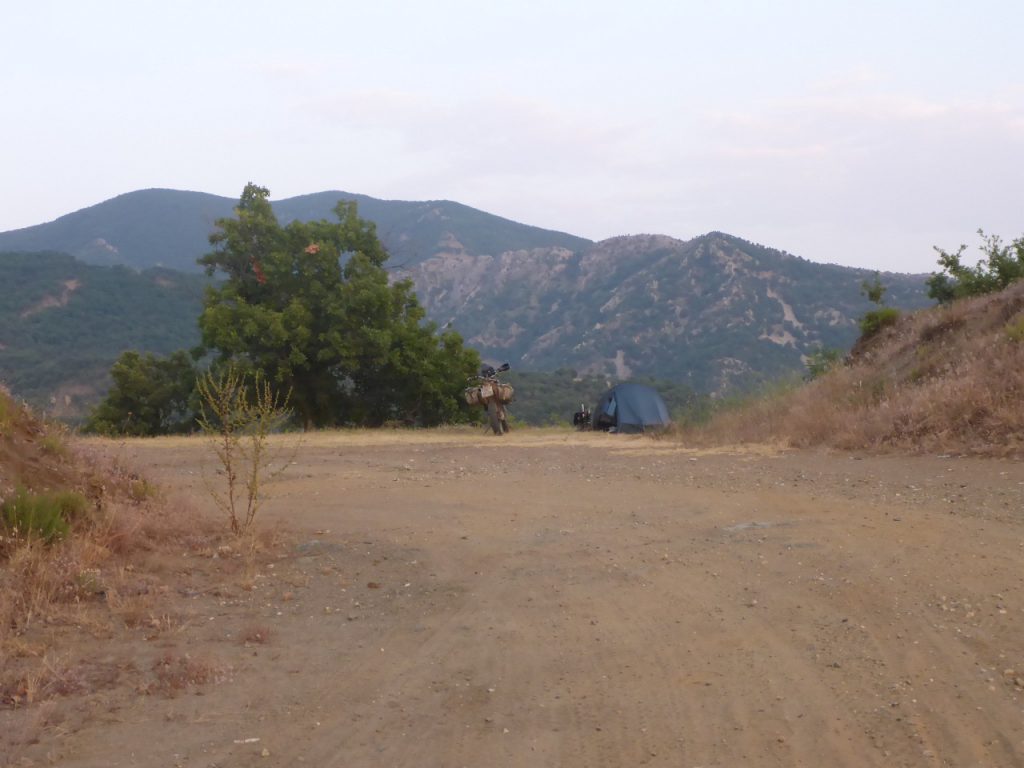 was the perfect position for …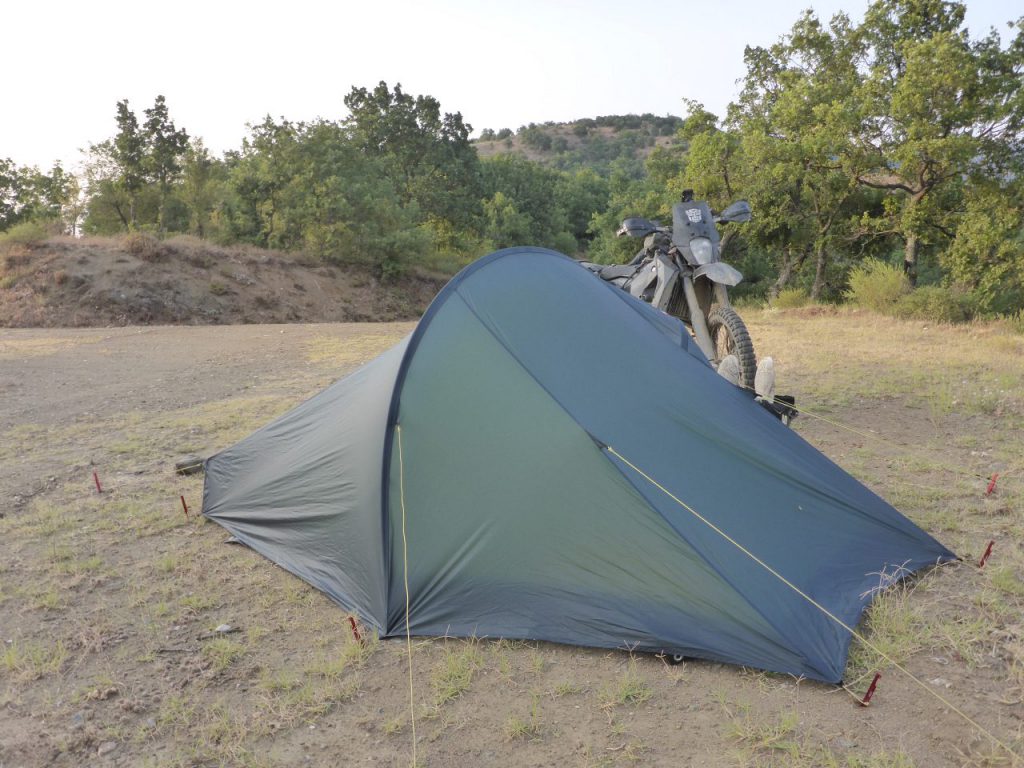 building up this day's shelter. The plan was …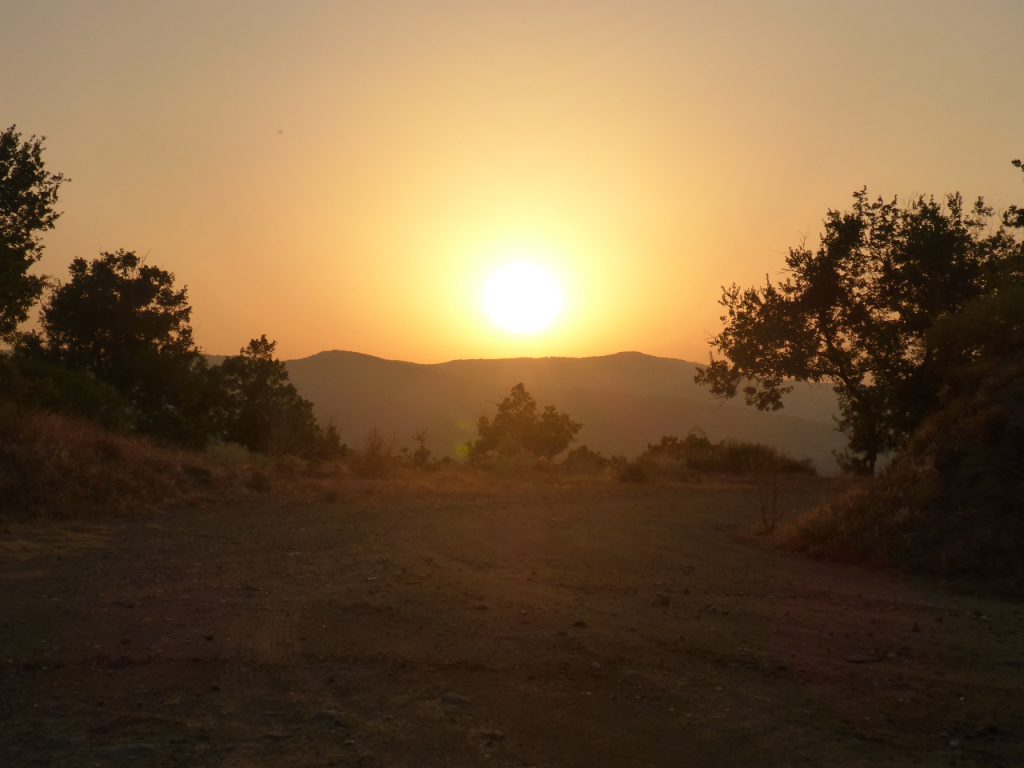 enjoying the sunset over the western hills of Greece with a beer in my hand, …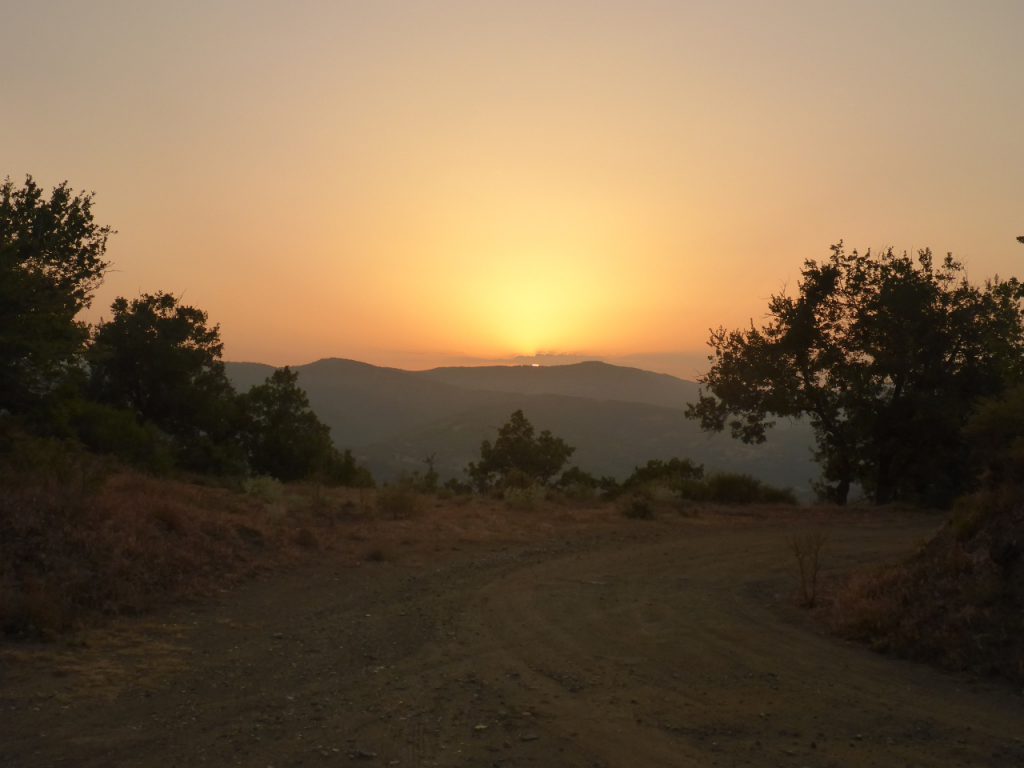 but I recognized, that I've forgotten the can, which I bought in the afternoon before, probably at the fuel pump of the gas station. Doh! Damn it! 🤐
Sitting there at the gravel track with my water bottle in one hand and a proper portion of nuts in the other, I thought back to this riding day:

Surprisingly, I noticed that I probably haven't seen any other person along the remote parts of the Trans Euro Trail in Greece. An additional glance at the cell phone coverage protocols of my mobile showed that, the phone signal in this north/eastern part of Greece was rare along most of the time of that day.
Bulgaria instead, which is a way poorer country compared with Greece, had a very good phone signal/data coverage. Also in its very remote areas near Serbia.
So may the one or other, who is planning a trip into this corner of Greece, should be aware about that fact.
One thing I really like on summer rides like this is:
With the sinking sun, often a slight breeze comes up, what makes the night in the tent cooler/comfortable. Also, on this evening, wind came up. After a quick wash of myself, I went to bed and continued reading in my e-book. Whilst doing so, my thoughts also came back a few times to the new, sometimes appearing ticking noises of the motorcycle engine. Despite these worries, I dozed away quickly. 🥱
Left behind distance along this riding day: 290 km or 180 mi.
To be continued …